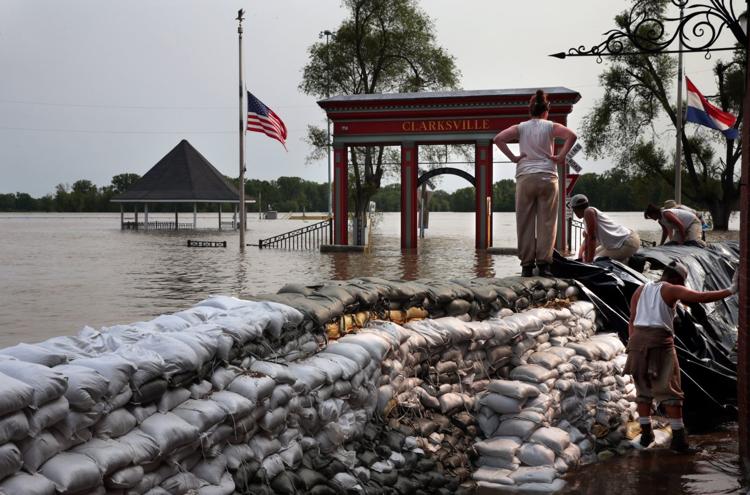 CLARKSVILLE — The handsome old buildings, portraits in City Hall, and historic markers around town all speak to Clarksville's long, proud history. The 200-year-old town at the edge of the Mississippi River was named for Gen. William Clark shortly after one of his expeditions wintered here, and has long been sustained by the river.
"We shipped apples all the way down to New Orleans on steamboats," says Sue Lindemann, who juggles responsibilities as the 500-person town's emergency management director, flood plain manager, and as an alderman — all on an unpaid basis. "They put the city here because of that commerce."
But the sandbag barriers, plastic wrap, and flood-fighting volunteers seen around town Friday speak to Clarksville's more recent history. The difficult stretch increasingly suggests that its relationship with the river has changed, as a dramatic series of record and near-record floods in recent years show that the Mississippi behaves very differently than it did when the town was designed.
This year, the town has been locked in a marathon battle against floodwater since March 15. And this week, the river threatened to overtake the 1993 record for the highest flood crest in Clarksville's recorded history.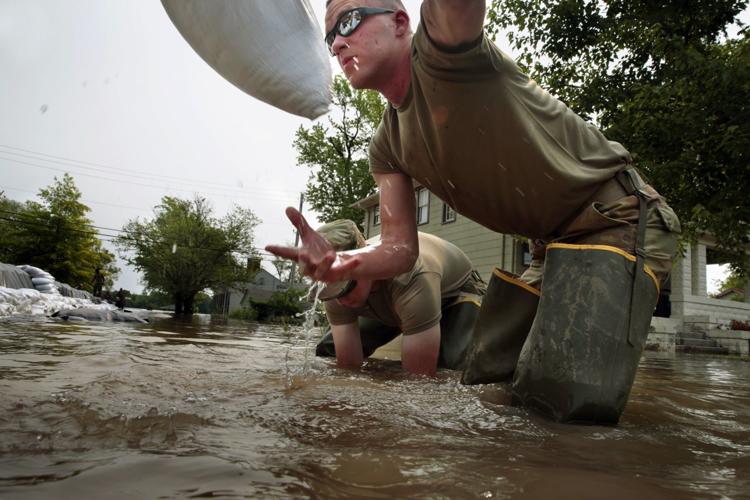 But officials said Friday that, for now, a worst-case or record-setting flood scenario has been avoided — or at least delayed.
Though earlier projections called for river levels to brush within an inch or so of record heights, Clarksville was helped when some upstream levees near Quincy, Ill., were submerged or breached overnight, according to officials.
"It dropped the forecast down a half a foot, at least temporarily," said Lindemann.
But danger remains, as evidenced by the dogged flood fight undertaken by more than 100 people Friday — including members of the National Guard, AmeriCorps, inmates from correction facilities, and a combination of local and out-of-town volunteers. More rain expected locally and upstream means that the river will climb toward yet another crest in the foreseeable future.
"We could have a few more yet," said Lindemann, saying that the town needs to "stay vigilant" and continually inspect existing flood protection and fuel water pumps. But "even a gas run is made difficult because of every road being closed out of town," she adds.
Mounting costs 
The flood has already borne significant costs. Just ask the volunteers running the "flood kitchen" based out of the basement of the Clarksville United Methodist Church — an endeavor that has kept both flood victims and volunteers fed ever since the flooding began in March.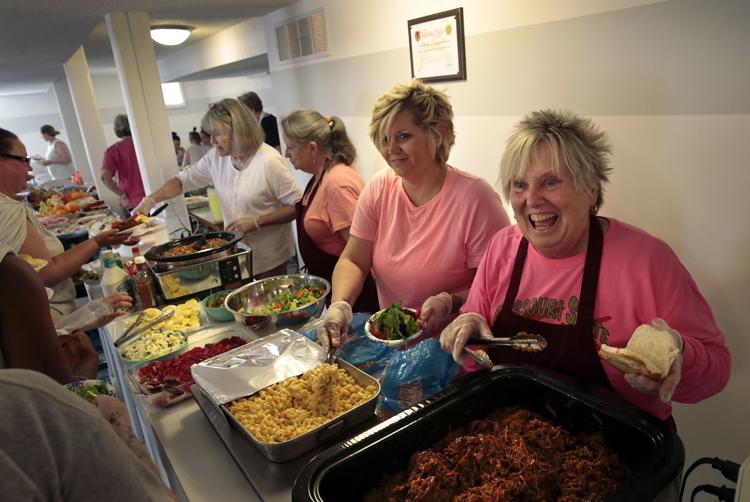 "This is the fourth time in the last six years that we've had a flood kitchen in here," said Janie Busch, a church member and local resident who now helps serve food instead of hoist sandbags. "Sometimes we even have two floods in a one-year period, so unfortunately, we've got experience."
Busch says that, at one point, just a two-week stretch of operations cost $21,000 — and that costs have gone up since that estimate, as the flood fight has intensified. That funding, she explained, is entirely from donations, although the Red Cross will typically reimburse a percentage of those costs, as it has done in recent years.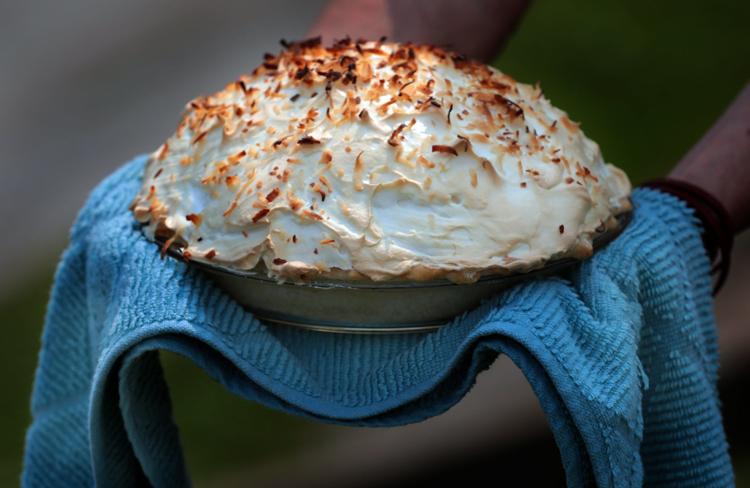 Even for area residents whose homes are not directly affected by flooding, various aspects of daily life have been altered. The town's bank, post office, and plenty of local roads have been closed amid high water, often requiring that residents trek to Louisiana — a drive that would normally take 10 minutes, but now takes 30 to 45 because of detours.
The overall cost of flood impacts to the town, county, and local residents is far steeper — though hard, if not impossible to nail down.
In fact, such an estimate is a "pin-the-tail-on-the-donkey type of thing," said Chris Gamm, the presiding commissioner of Pike County. "It would take an exhaustive study to find out who all is affected," he said.
Plus, he and other local officials say that continued flooding has prevented them from making the damage assessments needed for aid or, eventually, flood insurance.
"I'm really looking forward to the paperwork for the National Flood Insurance Program after this," Lindemann said.
But even without specific numbers coming into focus, it's obvious that Clarksville's extended spring of flooding is causing major financial trouble. Lindemann says the season's first wave of flood fighting zapped all available funds the town had. But now, subsequent, ongoing crests are burrowing into the town's operating budget, she said.
But repeated major floods in recent years also take a psychological toll, and exact costs on the town's vitality.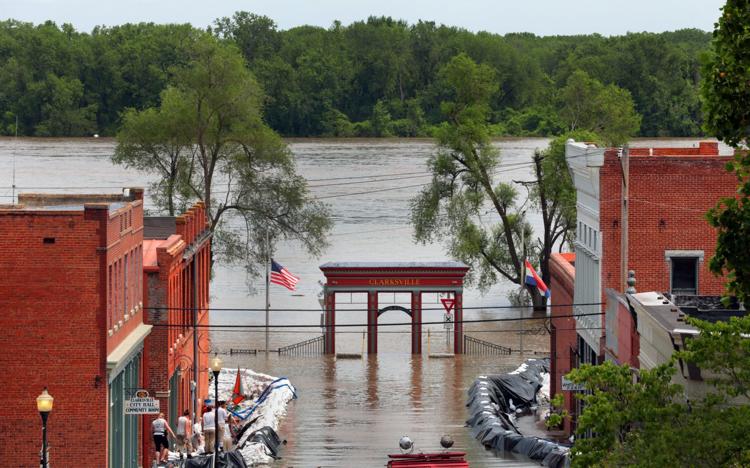 Current residents say the town used to support a relatively strong community of downtown shops and artists, prior to the 2008 flood. But prolonged floods and closures have pushed them away.
"The town was crowded in the weekends," Busch remembers. "Financially, they couldn't justify staying."
She says it gets harder and harder to summon the strength for flood fights and recovery — especially for a town with an aging population.
Lindemann echoed much of the same sentiment.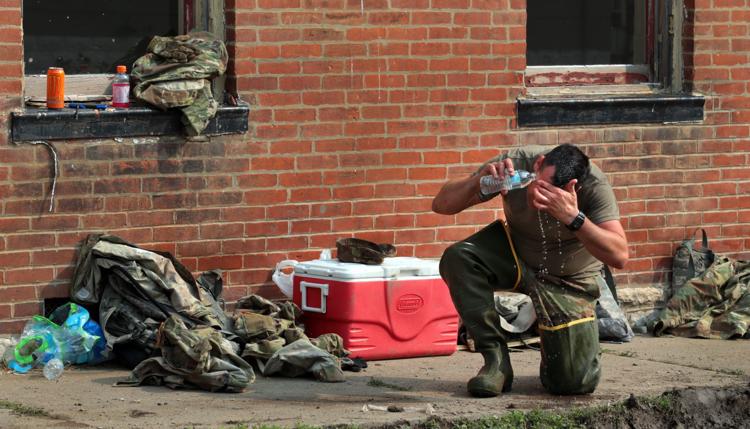 "It wears on the town," she said, explaining that the enthusiasm to rebuild after 1993, for instance, has tapered off. "I think those ideas have been worn down a little bit over time, because it just keeps happening and some of us are ready to give up the fight. But many of us are not."
Hope for solutions
For the historic city to continue that fight, many say changes are needed.
Ever since the flooding in 2008, there have been hopes to secure funding for a temporary flood wall that would be used in emergency flood conditions, and held in storage when it's not needed. But funding has stalled, as an initial price estimate of $2 million has grown to $4 million. Multiple efforts to have state government cover the costs have failed — in part, Lindemann says, because the town has such a small population.
But taking the last decade's flood damage costs into account, she says a wall "easily" would have paid for itself by now. "Probably twice," she adds.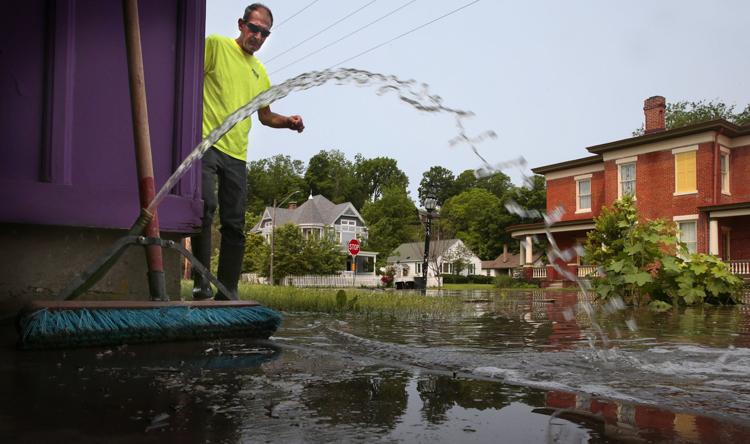 Meanwhile, others like Gamm say that flood problems cannot be meaningfully improved unless a "unified attitude" is applied to levee systems in the region. Along with extreme precipitation made more likely by climate change, the widespread reliance on levee systems is attracting criticism for constricting rivers and pushing flood risk elsewhere.
Gamm has a skeptical eye on levees nearby, including ones across the river, where thousands of acres of flood plain farmland sit dry and protected, as towns like Clarksville take on water.
"There's some things that can be done to alleviate some of this, and part of it is cooperation from the other side of the river," said Gamm, suggesting that Illinois levees are improperly high, and block the ability to relieve flood pressure. "There's things with this flooding and these levees that could get worked out."
But like others around town, he expressed confidence that Clarksville will bounce back.
Busch agrees, even if each repeated recovery gets harder.
"You learn that you just keep your head down and take one more step," she said.
Forecasts revised 
ST. LOUIS — New flood forecasts from the National Weather Service push back the expected crest of the Mississippi River by a couple days in St. Louis and other nearby river cities.
The Mississippi is expected to hit 46 feet in downtown St. Louis on Thursday, June 6, the weather service said Friday in its latest forecast. That's about 3.6 feet below the record crest in St. Louis during the Great Flood of 1993.
Upriver, Quincy, Ill., is bracing for a secondary crest of 30.5 feet on Saturday.
On Sunday, Hannibal, Mo., will hit 29.8 feet and nearby Louisiana, Mo., 27.7 feet.
Clarksville, about 75 miles north of St. Louis, now is expected to top out at 37.3 feet — about seven-tenths of a foot below its 1993 record level — on Monday.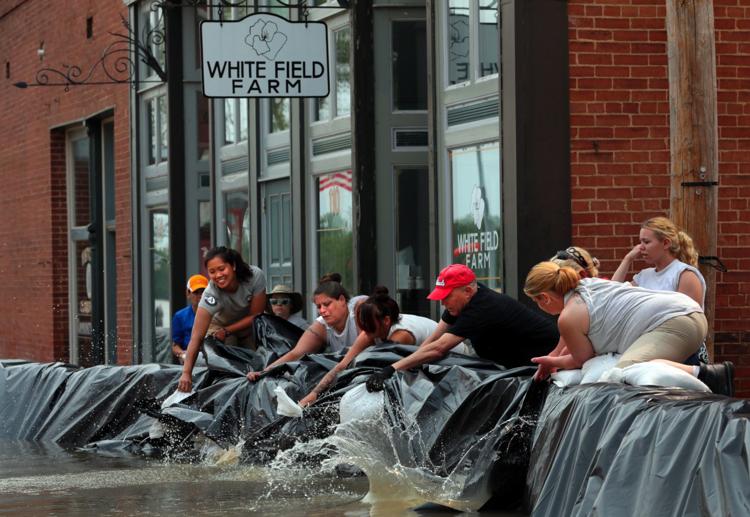 Alton will hit 39.2 feet on Wednesday.
Flooding could be compounded by additional rainfall in the region. Severe storms are expected Saturday afternoon and evening in a wide band that stretches through central Missouri and Illinois, including the St. Louis area. The weather service said the storms could includes winds reaching 60 mph and large hail.
Amtrak suspends some service
Meanwhile, Amtrak says flooding in the region is forcing it to suspend service between St. Louis and Fort Worth, Texas, until June 7.
Amtrak officials said in a news release Friday that flooding has diverted freight train traffic onto tracks used by the passenger train service.
Service between Chicago and St. Louis and between San Antonio and Fort Worth will continue as usual.
No substitute transportation is available other than the scheduled Trinity Railway Express commuter train service between Fort Worth and Dallas, which is ticketed separately.
Some tickets are available for those willing to travel alternate routes between Illinois or Missouri and Texas using the Amtrak Southwest Chief and the Amtrak Heartland Flyer.
Two Missouri levees overtopped
Officials have issued a mandatory evacuation order for some residents of a central Missouri county where the Missouri River has topped a levee.
KRCG reports Howard County emergency management co-director Bill John said the levee near Petersburg is expected to fail soon.
The evacuation includes residents in Franklin, New Franklin and essentially all of the Missouri River bottom from Petersburg to Rocheport.
Also, levees in rural areas of a northeast Missouri county were overtopped Thursday, flooding several thousand acres of farmland.
Lewis County Emergency Management Director David Keith said the levees are near Union and Gregory townships, which are across the Mississippi River from Quincy, Illinois.
Keith said no homes or businesses were impacted and he was not aware of any fatalities or injuries from the flooding.
Levee breached along Arkansas River
Elsewhere, a levee breached Friday along the Arkansas River, prompting a flash flood warning and evacuation of a rural area in western Arkansas.
Officials said the levee breached at Dardanelle, about 60 miles northwest of Little Rock. Yell County officials had anticipated the breach and urged residents in the nearby Holla Bend area to evacuate Thursday.
The Arkansas Department of Emergency Management said crews went door to door to recommend evacuation for about 160 homes.
The levee breached because of ongoing flooding along the Arkansas River, which began in Oklahoma. Late Thursday night, President Donald Trump approved the state's request for a disaster declaration in 16 counties affected by the flooding. Arkansas Gov. Asa Hutchinson said the declaration will help the state minimize the loss, but added that "this is far from over."
Entergy Arkansas said Friday that it does not anticipate any impact to its nuclear plant near the Arkansas River in Russellville.
Floodwater recedes in Oklahoma
In northeastern Oklahoma, residents forced from their homes by flooding made plans to return as the river recedes. The weather service said Friday the Arkansas River's level at Tulsa has dropped almost 4 feet from Wednesday's crest and will continue to recede through the weekend. Forecasters say river levels were also dropping in Muskogee, Okla., about 45 miles southeast of Tulsa.
Earlier this year, about two dozen levee systems were breached or overtopped during Missouri River flooding that devastated parts of Nebraska, Iowa and Missouri.
The Associated Press contributed.
Mississippi River hovers near record level in Clarksville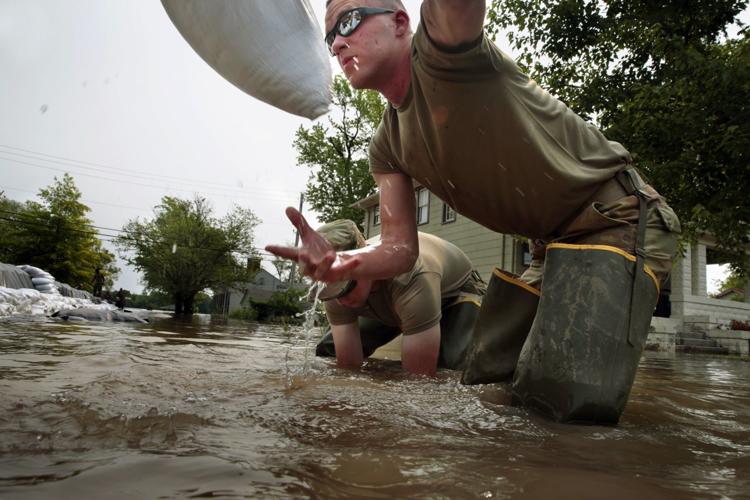 Mississippi River hovers near record level in Clarksville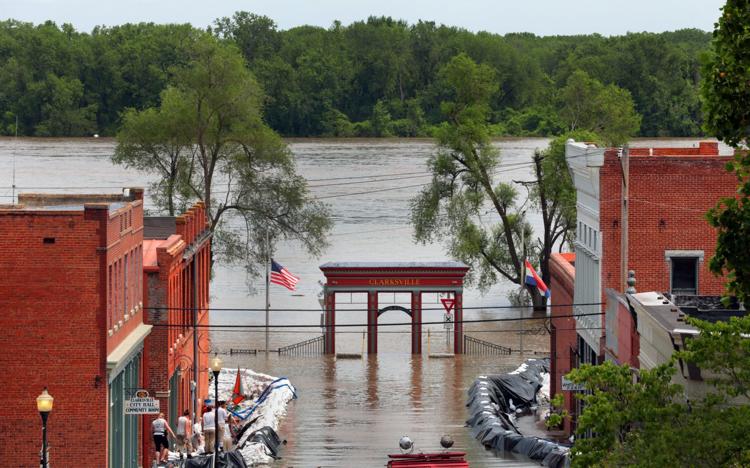 Mississippi River hovers near record level in Clarksville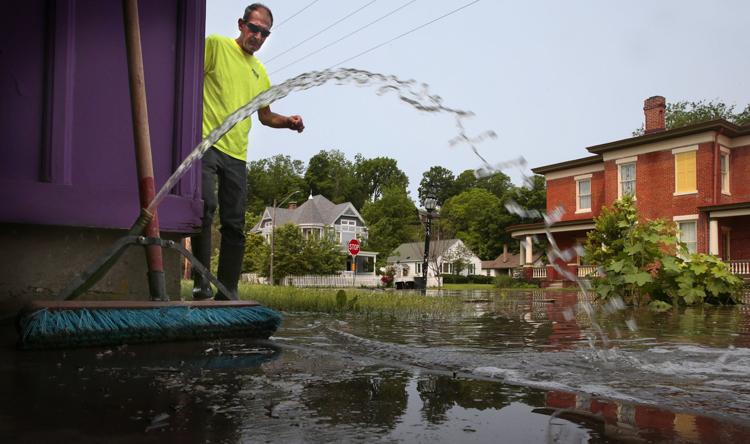 Mississippi River hovers near record level in Clarksville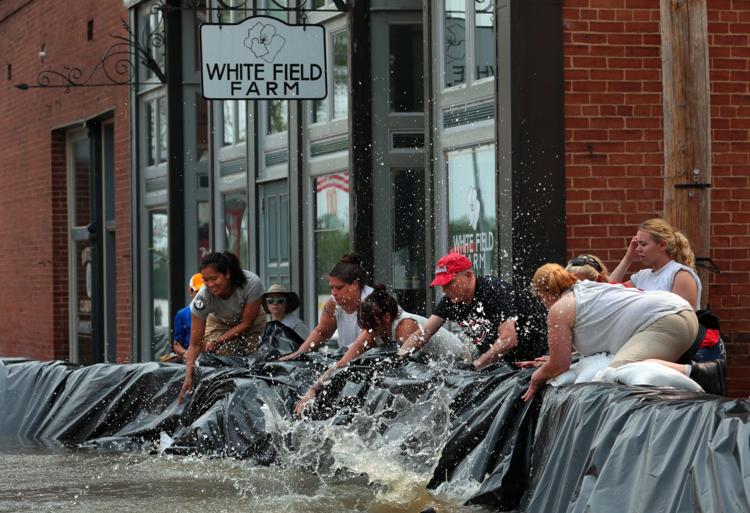 Mississippi River hovers near record level in Clarksville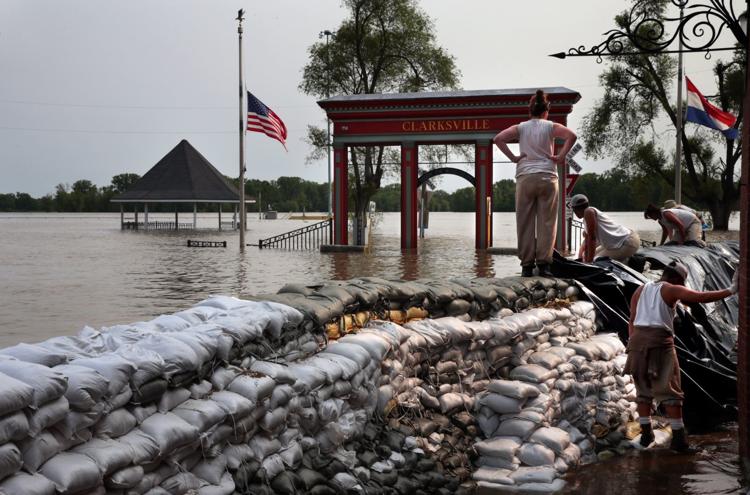 Mississippi River hovers near record level in Clarksville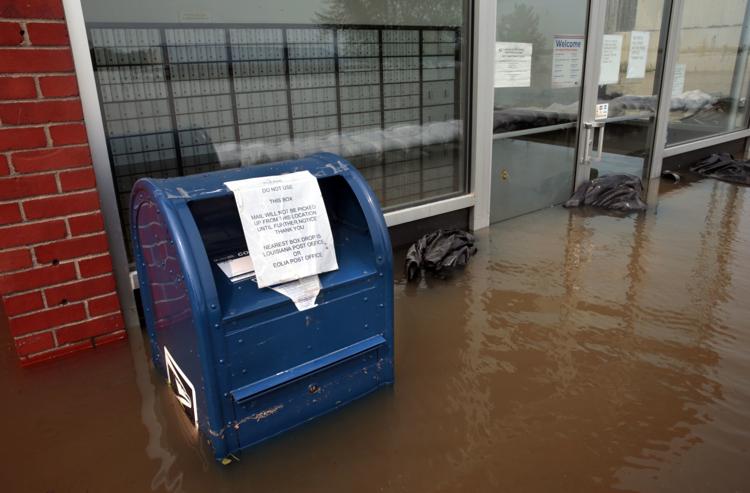 Mississippi River hovers near record level in Clarksville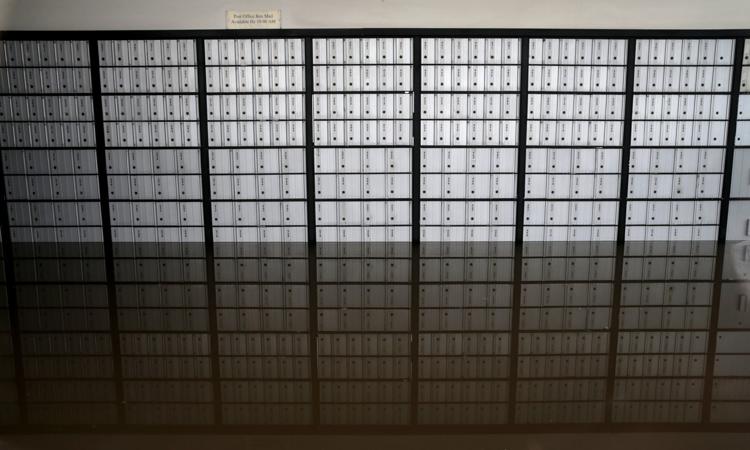 Mississippi River hovers near record level in Clarksville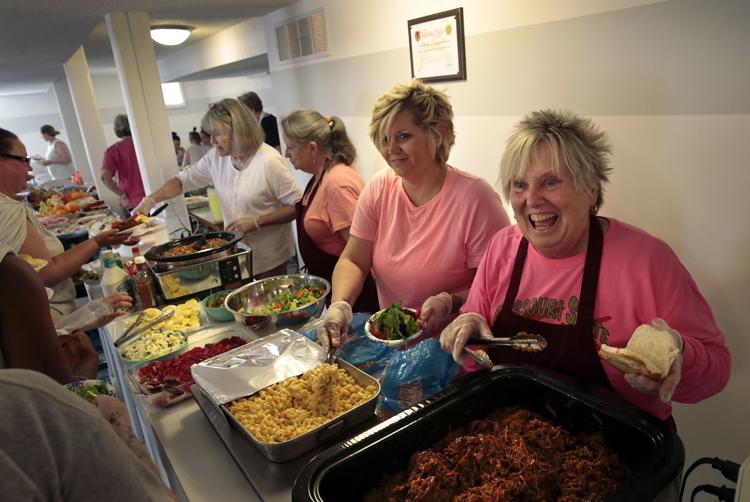 Mississippi River hovers near record level in Clarksville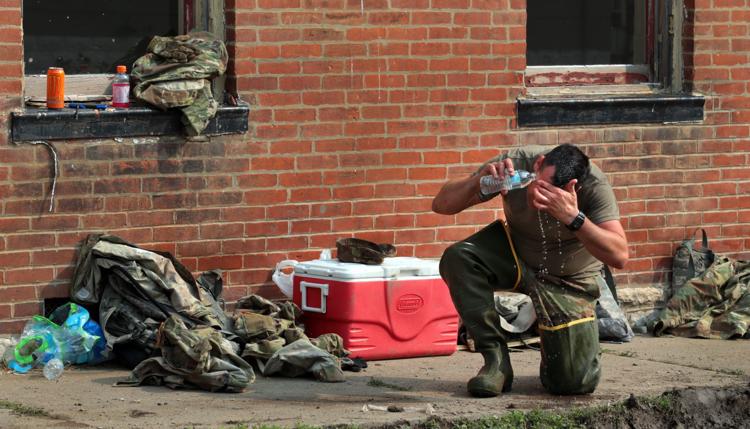 Mississippi River hovers near record level in Clarksville
Mississippi River hovers near record level in Clarksville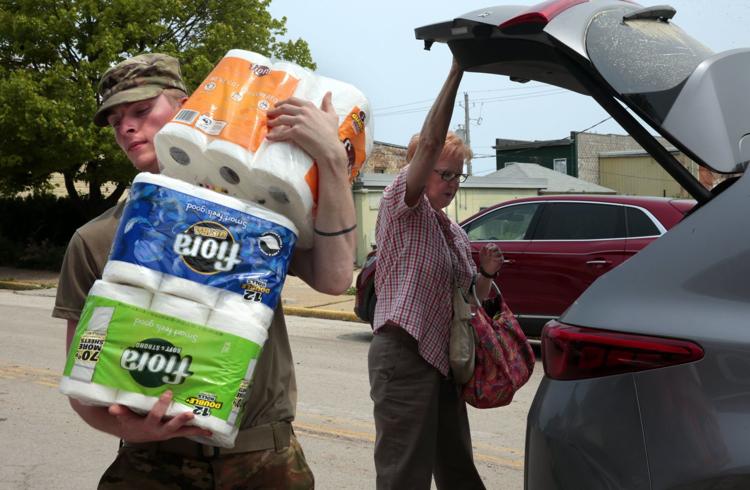 Mississippi River hovers near record level in Clarksville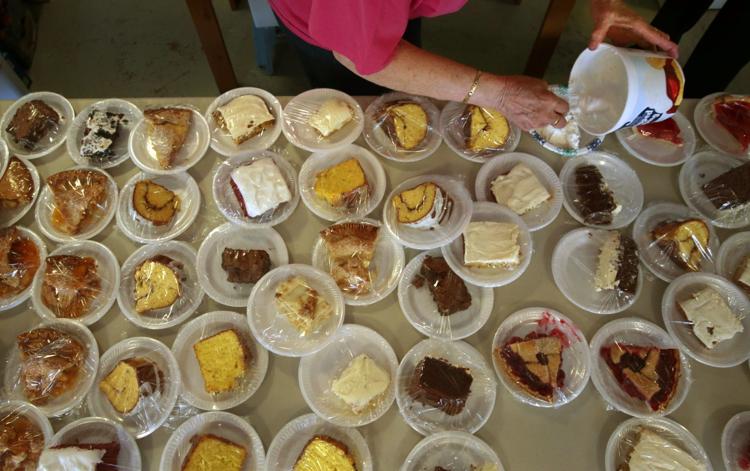 Mississippi River hovers near record level in Clarksville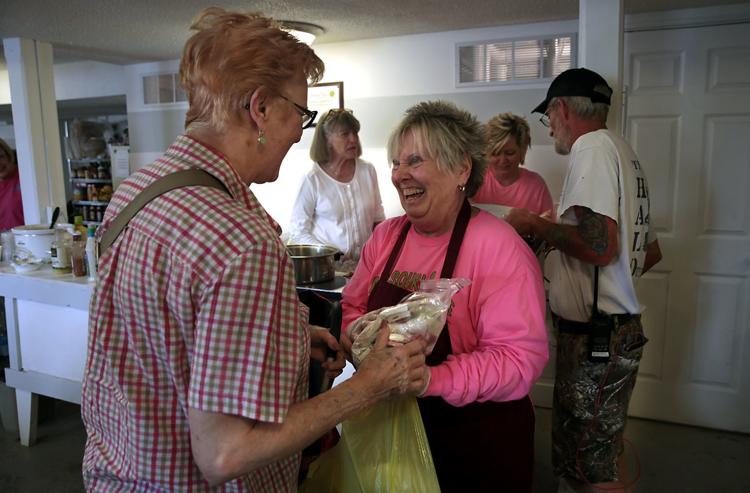 Mississippi River hovers near record level in Clarksville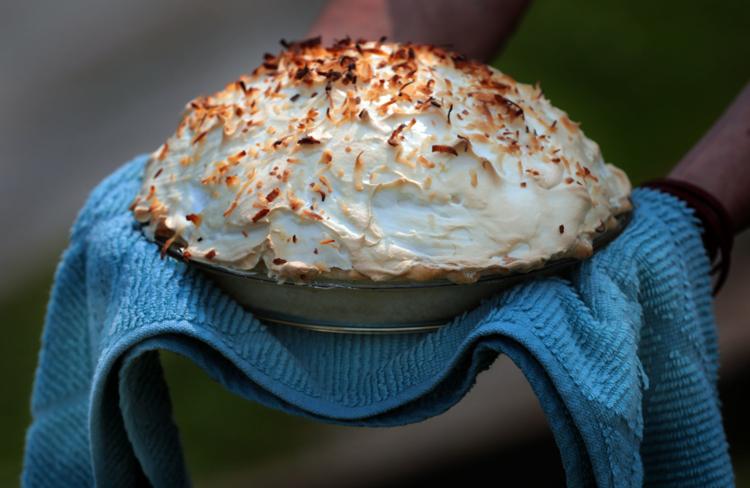 Mississippi River hovers near record level in Clarksville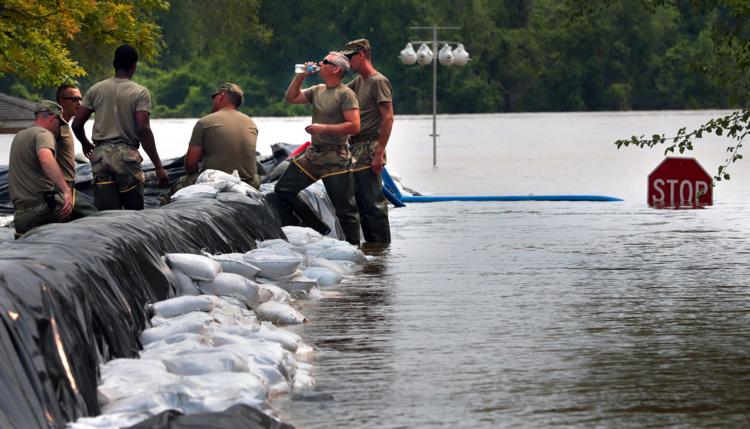 Mississippi River hovers near record level in Clarksville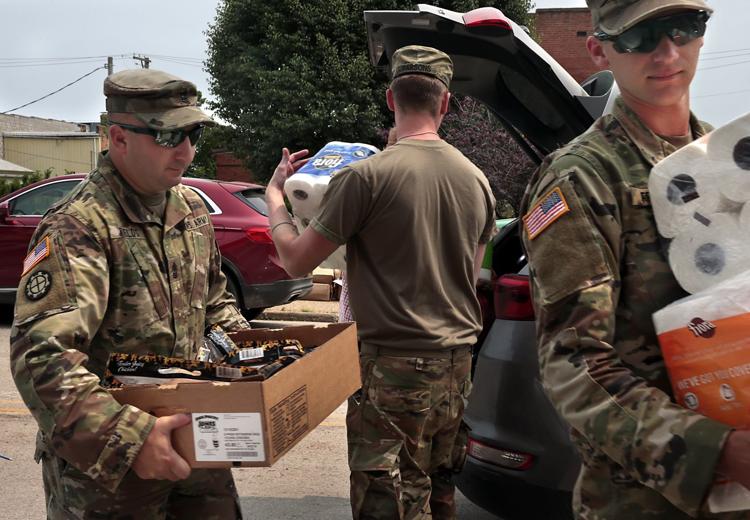 Mississippi River hovers near record level in Clarksville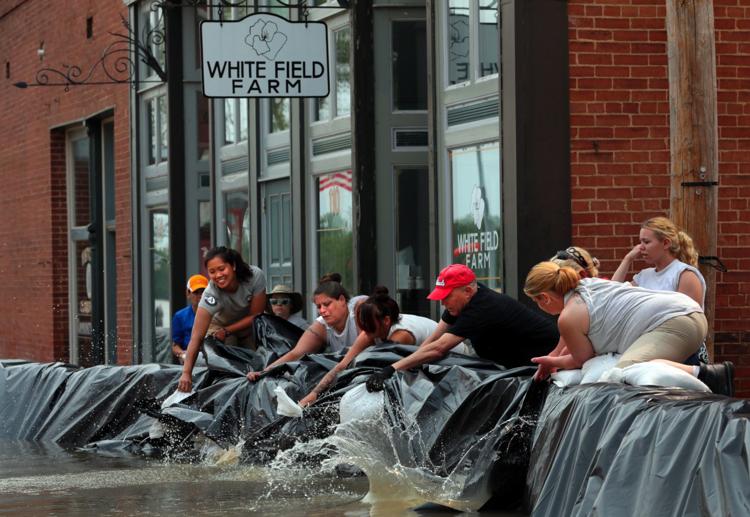 Mississippi River hovers near record level in Clarksville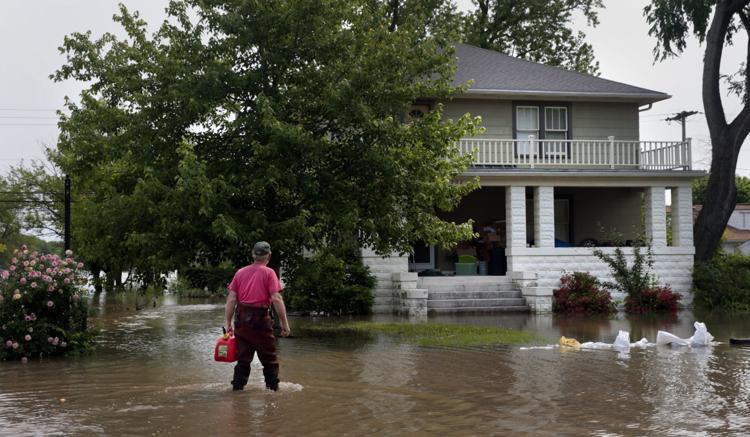 Mississippi River hovers near record level in Clarksville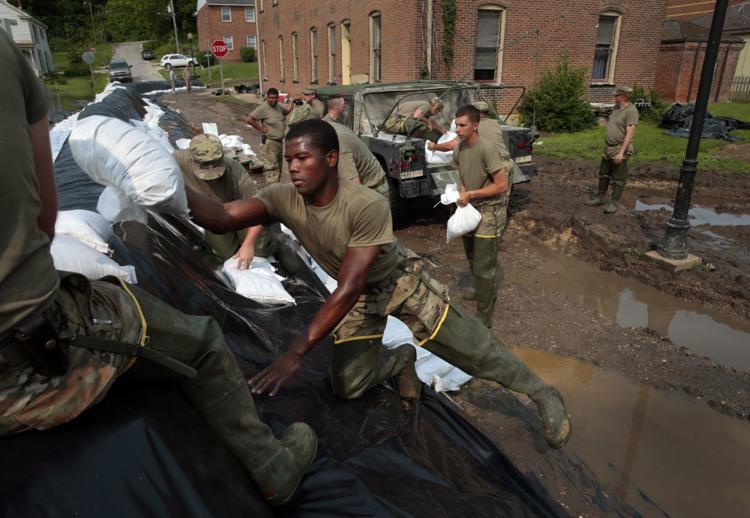 Mississippi River hovers near record level in Clarksville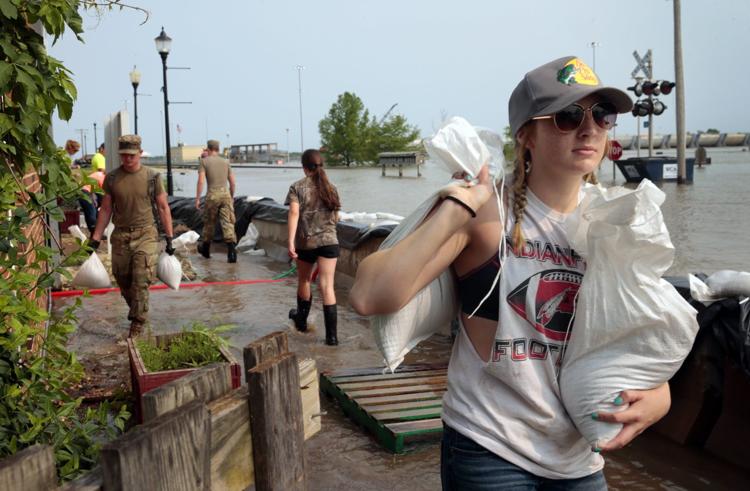 Mississippi River hovers near record level in Clarksville