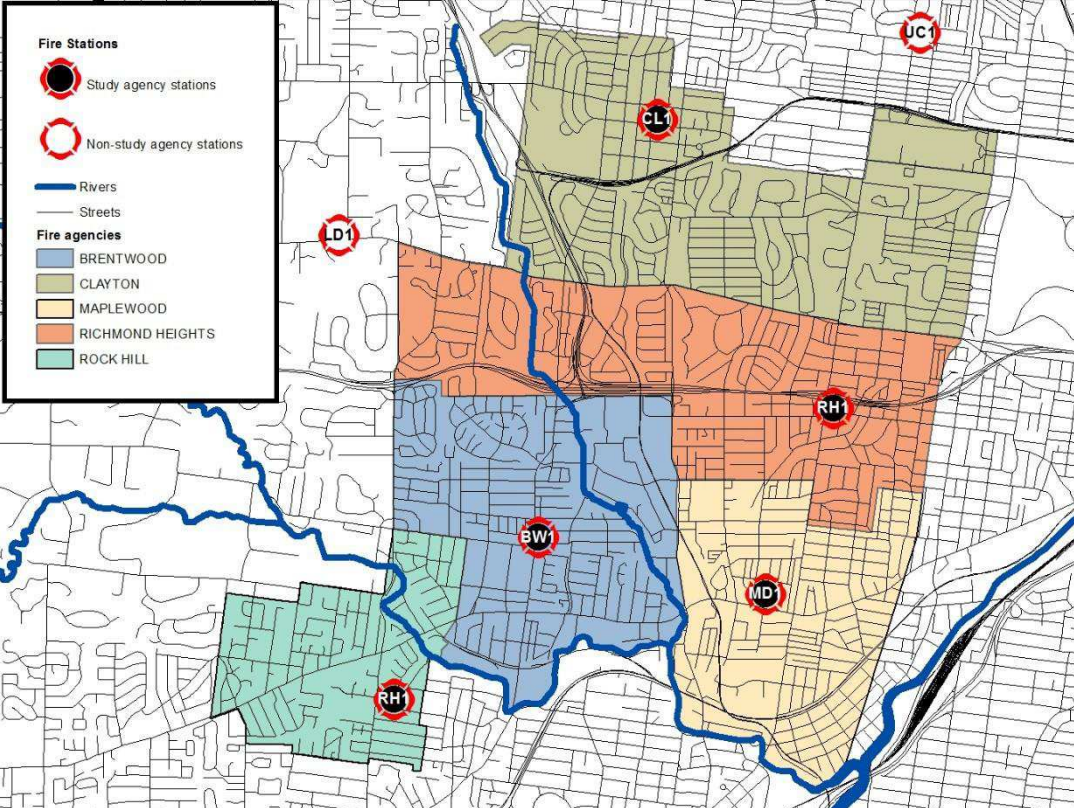 CLAYTON • The Clayton Board of Aldermen agrees with the idea of participating in an East Central Fire Command with Maplewood, Richmond Heights and Brentwood. But not now.
The aldermen voted Tuesday night to approve a report by City Manager Craig S. Owens and Acting Fire Chief Paul Mercurio recommending that Clayton hold off on full participation in the proposed arrangement for now.
The report said Clayton already depends on the other cities for adequate response to fire emergencies, and that there are real advantages to consolidating leadership and management.
However, the report said, "Even though Clayton would be the biggest player, supporting over 40 percent of the budget of ECFC, it would have no officers in the top five positions of the newly created organization."
The report also said it would take several years for the joint command to have a level of service as good as Clayton has now. Clayton's cost would be $796,000, slightly more than $27,000 above what it pays for similar services now, it said.