At SSM St. Joseph Hospital in Lake Saint Louis, staff can escape to a dark and quiet room with a massage chair, coffee and snacks. There's also a prayer jar. Workers write their requests on sticky notes and place them inside.
When they can, they take a note out, say a prayer and post it on the wall so others know they care.
"Please pray for all frontline employees."
"Please pray for families who have lost a loved one."
"Please pray my anxiety improves and I get back to myself."
They call it the "resiliency room," said Lauren Fagan, nursing director at SSM St. Joseph. "We are trying to be creative on the way to help keep them in the right frame of mind depending on what is going on here or even at home."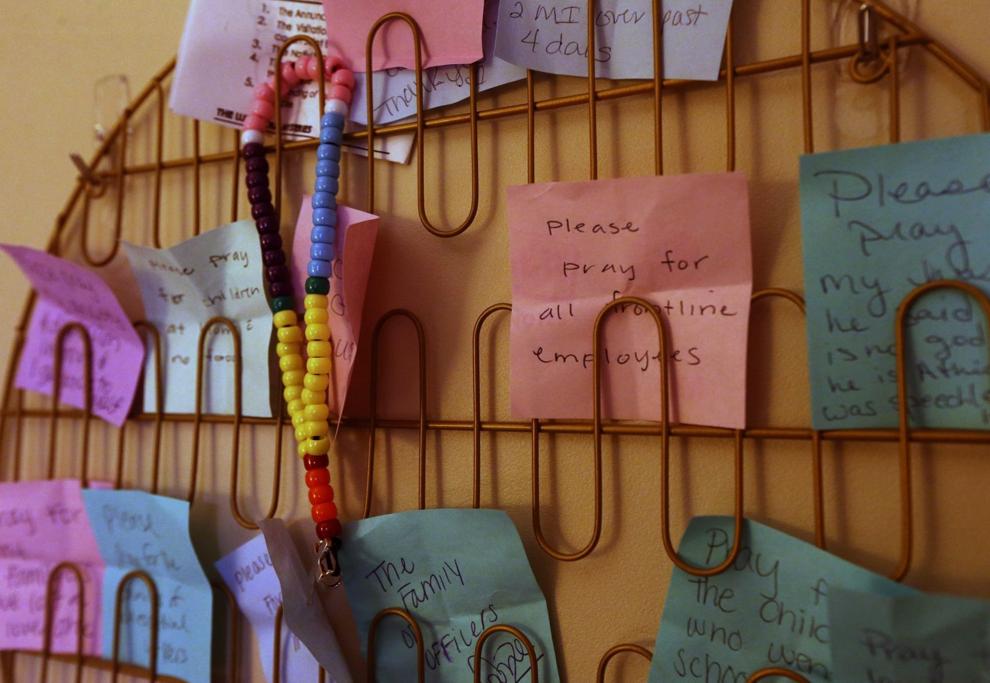 Dr. Alexander Garza, the head of the St. Louis Metropolitan Pandemic Task Force, which represents 22 hospitals in the region, warned this week of a "perfect storm" that could once again drag health care workers through what they endured at the height of the pandemic in May, potentially causing the quality of care here to suffer.
"Our staff are exhausted, they are overworked and they are demoralized, which decreases the quality of care that everyone receives, not just COVID patients," Garza said this week.
That perfect storm, he said, includes increasing COVID-19 hospitalizations, driven by patients in rural areas; the start of influenza season; and staffing shortages.
The seven-day average of new coronavirus cases in Missouri reached 2,199 on Tuesday — the highest since the start of the pandemic. The two other highest points also came in October, when the average hit 1,915 on Thursday and 1,875 on Oct. 6.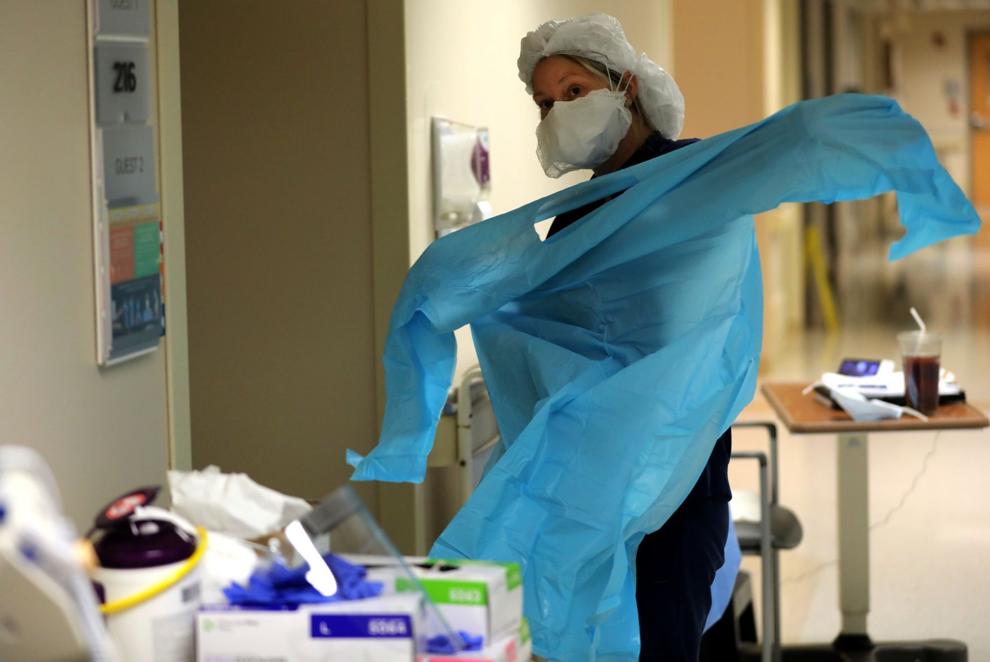 Missouri on Tuesday reported 25 more lives lost, for a death toll of 2,615. A total of 516 died from COVID-19 in September, the deadliest month yet in Missouri. So far in October, 497 have died.
Missouri reported record hospitalizations topping 1,400 for five days in a row on Friday, the last day with accurate statewide data.
The St. Louis Metropolitan Pandemic Task Force, which includes St. Louis and the 14 surrounding counties in Missouri and Illinois, reported on Tuesday the seven-day average of new hospital admissions remained at 48, and the seven-day average of hospitalizations increased to 322 from 315 — numbers that haven't been seen since May.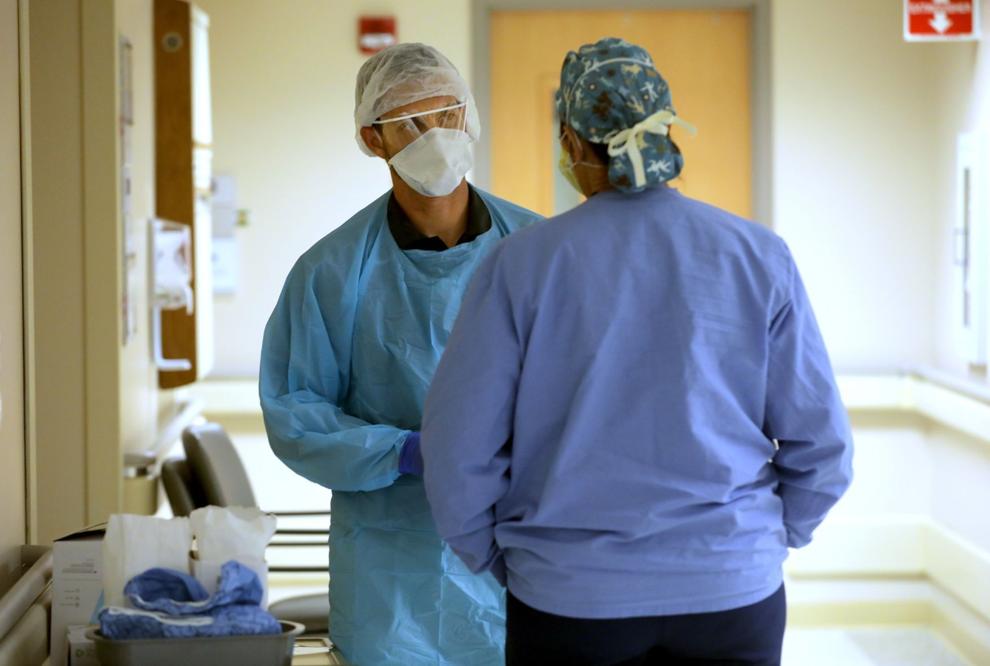 The task force's latest report shows most metro area COVID-19 patients are from counties outside of St. Louis and St. Louis County. Nearly 50 patients are from as many as 20 counties outside the metro area.
"They need to go somewhere, but we do have a limit on the capacity for treating patients," Garza said. "We only have so much staff. We only have so many ICU beds."
The state must do everything it can to turn the numbers around, he said.
"We can't sustain this type of growth in cases and admissions," Garza warned. "It will simply overwhelm the health care systems and lead to excess illness and excess numbers of deaths."
More terrifying
Dr. David Tannehill, who works in the intensive care units at Mercy South and Mercy Washington hospitals, said he is concerned about the troubling signs and overtaxed health workers.
"I think the caseload we're going to see and the acuity level we are going to see is going to be substantial," he said. "Perhaps unmanageable."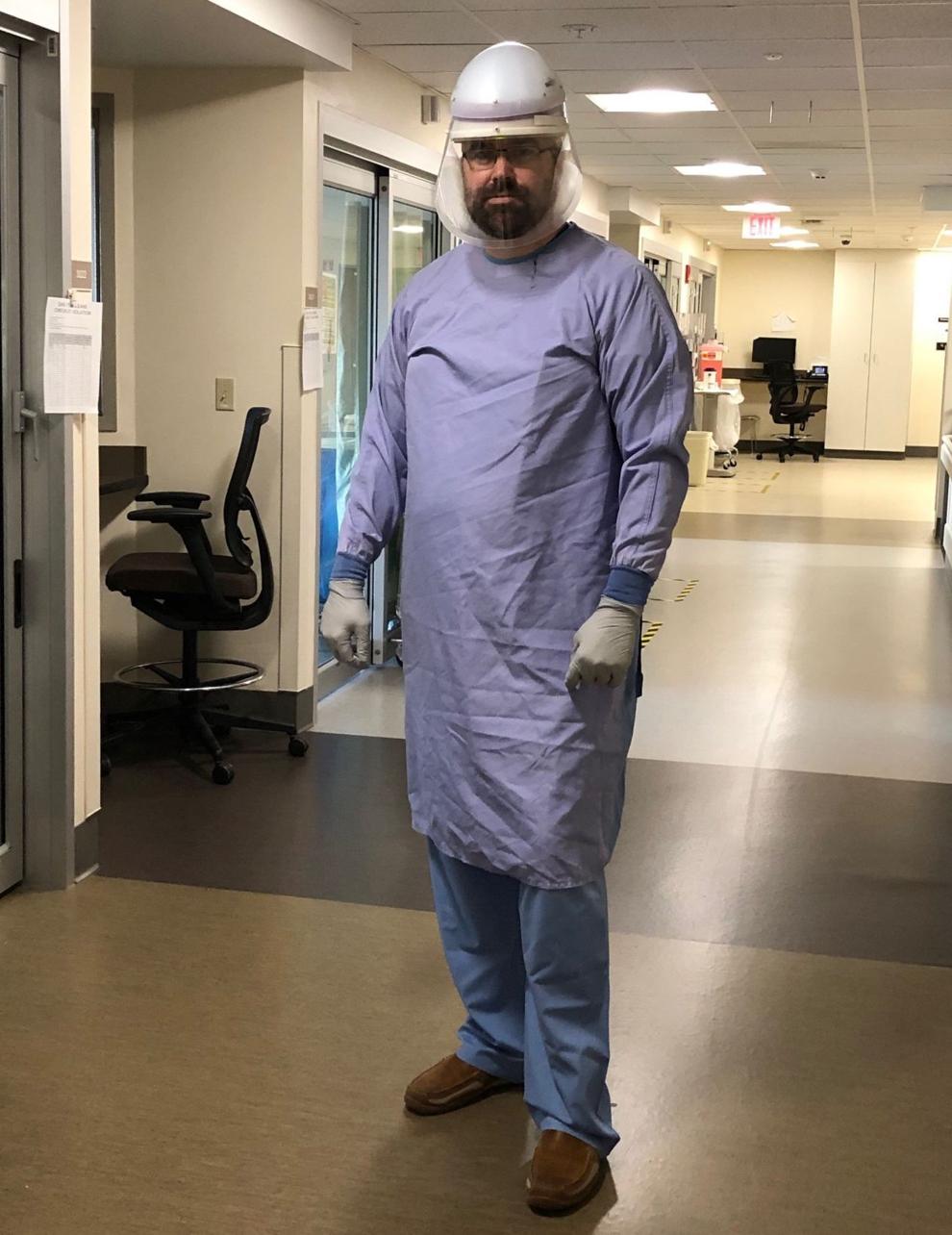 Workers have already been seeing a high number of very sick patients for the past two months, Tannehill said.
Staffing challenges have added to the stress. Tannehill said he's unsure why there are shortages. It may be because employees are leaving health care or because of economic reasons, he said, "but it's definitely there, and it's made it really hard."
Intensive care nurses typically care for just one very sick patient, two at the most, Tannehill said. "It's not uncommon now that we have to violate those norms simply because we don't have enough people. We have a nurse taking care of three people, and that's not ideal."
Nurses and doctors said they are unsure why, but patients they see seem sicker than usual. The pandemic may have caused people to miss doctors' appointments or stop taking medications. Stress may be taking a toll.
"The acuity of patients is pretty high right now," said Annie Denison, a critical care nurse at BJC Christian Hospital in north St. Louis County. "When they have more things going on, it definitely makes your day more stressful, and more busy."
Denison said she feels like the start of the pandemic knocked the wind out of health workers, and they haven't been able to catch their breath since.
They fear the rising case and hospitalization numbers, and what it could mean if someone gets both COVID-19 and the flu.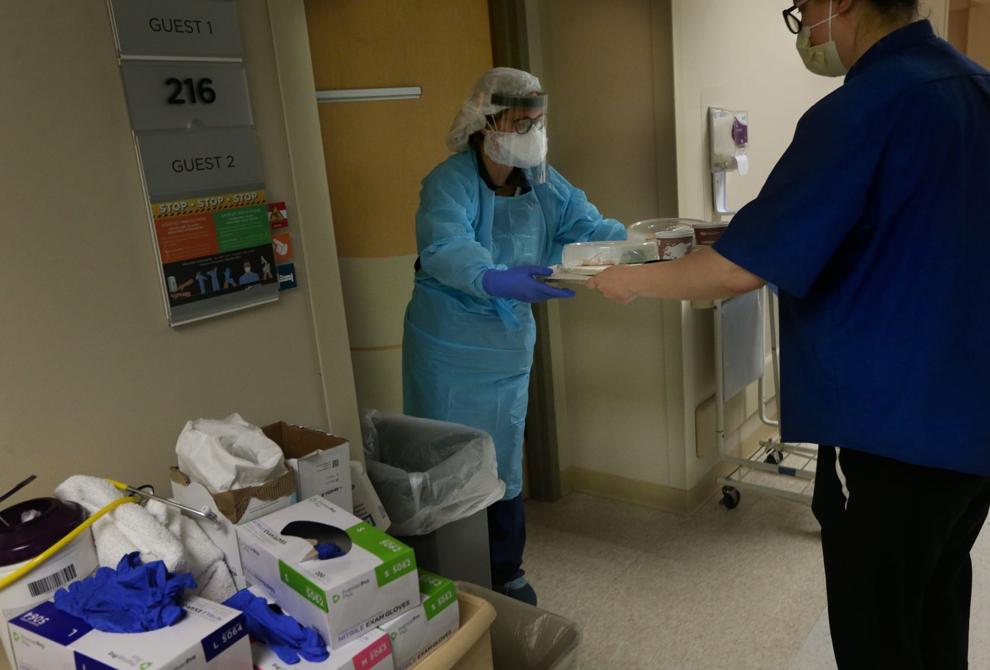 Denison fears having to return to how it was at the height of the pandemic, when she could barely see her family, when friends were scared to come near her or her child. When she often spent weeks with a patient only to have them die, or heard family members beg a patient through the phone to wake up.
"It was terrifying to do this in the beginning," Denison said. "But what's even more terrifying is having to do it again."
The nurses say that in the beginning, posters touted health workers as heroes, parades of cars honked for them after work, and thank-you cards and donations of food poured in. While that has waned, they need people to do what public health officials are asking.
"Now we need people to wear a mask for us," Denison said. "Going into flu season, we need them to get a flu shot for us."