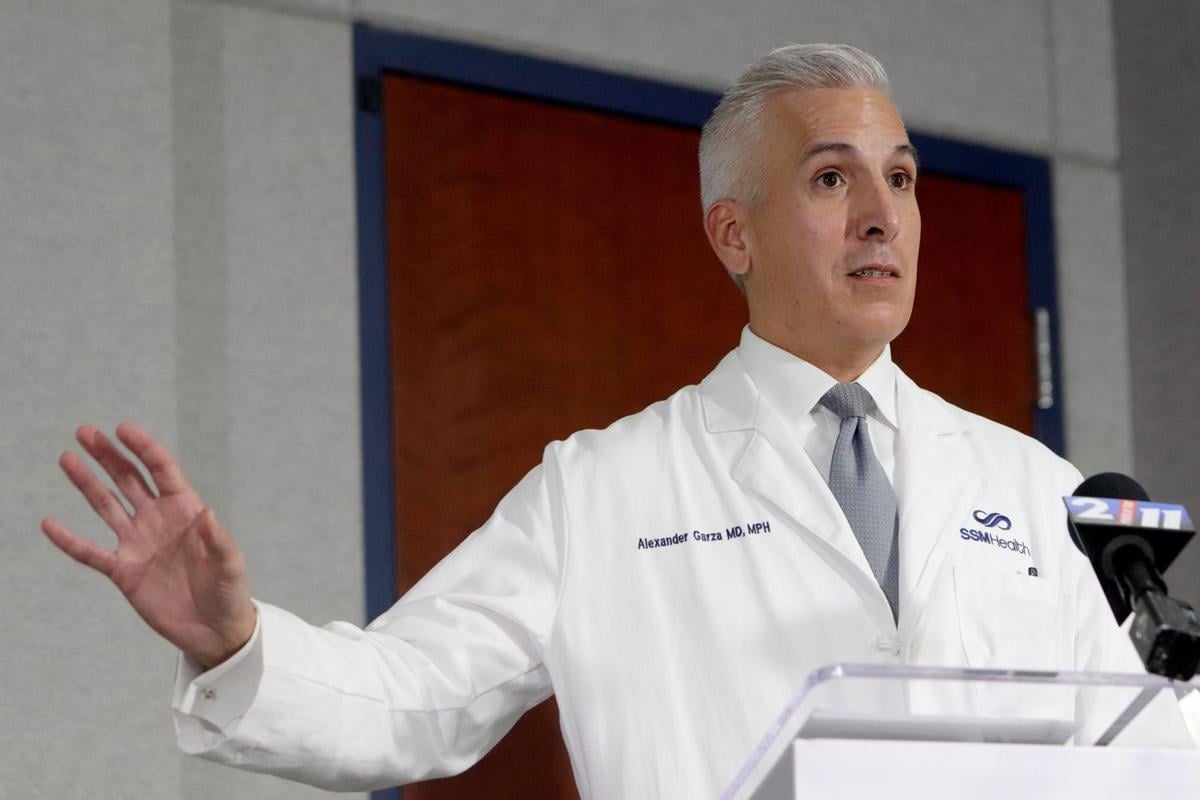 A consortium of St. Louis hospitals again reported record-breaking hospital admissions on Saturday, adding to an alarming series of increases across the region.
Although new admissions reported at St. Louis Metropolitan Pandemic Task Force hospitals dropped from 147 to 138, the seven-day moving average of hospital admissions hit a new record of 134, as did the seven-day moving average for hospitalizations. The figures lag by two days.
The group, which comprises BJC HealthCare, Mercy, SSM Health and St. Luke's facilities across the metro area, reported 980 suspected or confirmed COVID-19 patients in those hospitals, with 168 in intensive care units and 93 on ventilators. The task force hospitals are at an average of 82% of their capacity, with ICUs at 88%.
The task force also revised upward hospital admissions data from the last three days, adding 10-17 patients to totals.
"What this means is we are even worse off than we believed," Dr. Alex Garza, head of the task force, said in a statement. "With these numbers, more deaths will follow, our health care professionals will become more exhausted and our capacity will continue to dwindle. The time to act is now."
Garza has repeatedly pleaded for Gov. Mike Parson to impose a mask mandate to slow the spread of the virus, to no avail.
Parson has said he could use the National Guard to assist at hospitals or borrow medical workers from other states.
Both Missouri and Illinois also broke records in total hospitalizations, with Missouri at 2,851 and Illinois at 6,175.
Missouri over the last week has added more than 25,000 new cases and 78 new deaths, or about 3,600 cases and 11 deaths per day. On Saturday, officials reported 4,876 new cases and 18 new deaths.
Illinois added 126 deaths and 11,891 new cases, for a total of 11,430 deaths and 646,286 cases.
Barb Hohlt, executive director of the St. Clair County Health Department, said in an update on Facebook that there were 240 new positive cases there, ranging in age from less than a year old to 90. Hohlt said that was in addition to a baby less than a week old who recently tested positive.
"Age doesn't matter. It doesn't matter. It affects everyone," she said.
These maps and charts show the spread of COVID-19 in Missouri and Illinois.