ST. LOUIS • Sitting on the foundation of a long-gone building, on an overgrown lot where the city's homeless go to get high or hook up, Para Battle needs a fix of K2.
It's a weekday, a little before noon, in a forgotten part of town a half-mile north of the heart of the city's loft district.
She is talking fast, her eyes focused on nothing in particular.
"I got to have it every hour, every hour," Battle, 40, said. "It makes me sick if I don't have it."
K2 is the common name for synthetic cannabinoids, often referred to as fake weed. It comes in hundreds of forms and its makeup changes often, usually to stay one step ahead of law enforcement. Once an ingredient is outlawed, K2 makers simply come up with a new recipe.
Adding to their concern is a deadly recipe that hospitalized a man in St. Louis for six days last month and is sweeping through Illinois, where three people have died and 123 others have been admitted for medical treatment. Tests have confirmed the deadly batch is made with an anticoagulant commonly found in rat poison, leading to excessive bleeding that can only be stopped by prolonged medical treatment.
"The tolerance is getting better so they now have to do it more frequently to get that high," said St. Louis police Officer Larry Dampier. "That's why they are putting rat poison in this latest batch, trying to get that high again. I tell people: 'You do know, just across the water (Mississippi River), people are dying.' They don't care. They are still buying it and ingesting it."
Users say it is worth the risk. K2 is cheaper and more powerful than pot. It's also more appealing because the chemicals sprayed on the shredded plant material, which looks like dried sage, provide the high but do not register on drug tests. That's important for those on probation or in a job program that requires regular urine testing.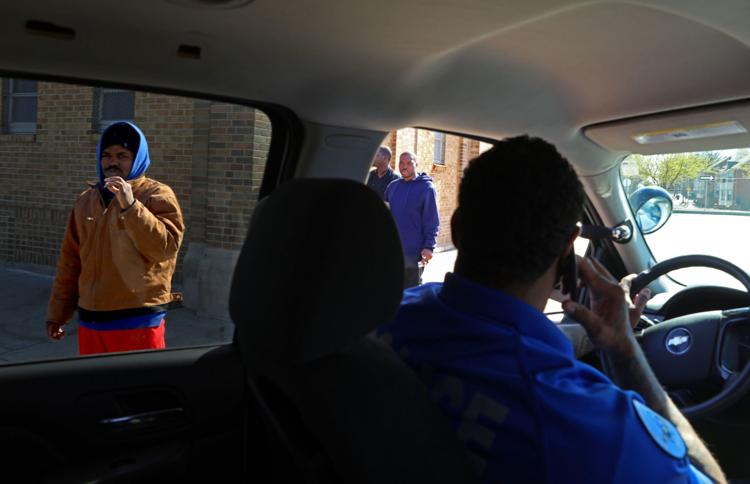 The homeless people who smoke it say they know the sellers, and the drug sold on downtown streets does not contain rat poison. But exactly what it contains, they cannot say. It's typically sold in unmarked packages, often in tiny zip-close bags the size of a matchbook. And the symptoms from ingesting rat poison are not always immediate, depending on how much and how frequently the K2 is smoked.
"These are chemicals were never meant to be in the human body," said Dr. Anthony Scalzo, director of toxicology at SSM Health St. Louis University Hospital, where a man in his mid-20s was treated for internal bleeding related to smoking K2 laced with brodifacoum, an ingredient common in rat poison.
Whatever the makeup of K2, "it's 50 to 100 times more potent than some of the strongest marijuana," Scalzo said.
'Worse than heroin'
It's that extra buzz that keeps Terriance Shannon smoking K2. Or as he calls it, Tunechi, one of several street names for the drug.
"It's intense. You can't compare the strongest marijuana to the lightest Tunechi," said Shannon, 42. Still, the K2 mix that hit the downtown homeless community in late 2016 was stronger, he said.
In November of that year, nearly 300 people were hospitalized over a three-week period from smoking K2. Most of the cases were listed as overdoses. The drug was causing users to hallucinate, fall down, walk as if in trance and pass out for 20 and 30 minutes at a time.
Most appear to be homeless, officials say, and are having cardiac problems or seizures after using the drugs, authorities say.
Dampier is not convinced the mix today is weaker. More likely, he said, the users have built up a tolerance and are not getting the highs they were when they started on the drug.
"To be honest, I think K2 is almost worse than the heroin," Dampier said. "I don't think these people's brains are going to come back. Their brains are so fried, they don't understand what I'm telling them. We're seeing people claw into concrete, beating themselves against a wall."
Most of those cases from a year and a half ago were near New Life Evangelistic Center, a homeless shelter run by the Rev. Larry Rice that shut down in April 2017 after losing its occupancy permit and failing to fix building code violations. In preparation for the closure, the city opened Biddle Housing Opportunities Center just north of downtown and about a half mile from Rice's former shelter.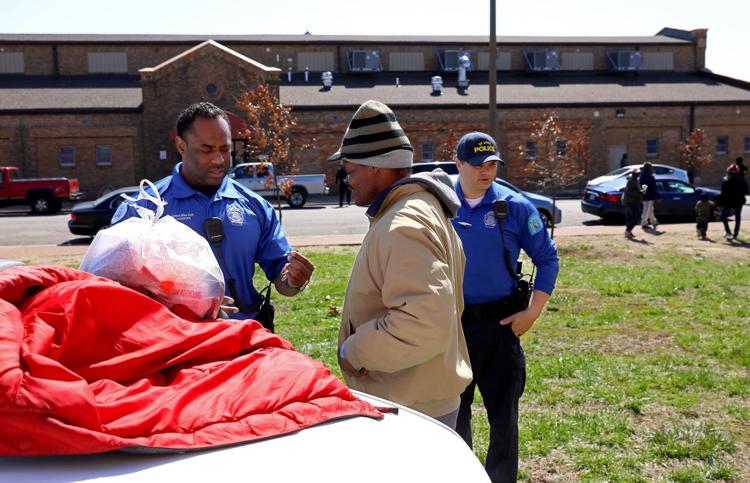 It's just outside Biddle House, a 24-hour shelter owned by the city but run by two nonprofits, where police find the largest concentration of K2 users. Other popular spots are nearby, including the long-shuttered Greyhound station and the vacant Carr School, where in July a man beat four other homeless people with a hammer in a dispute over his belongings.
On Tuesday morning, four men were huddled on a sidewalk between Biddle House and a McDonald's when Dampier and his partner, Officer Greg Frost, pulled up in their SUV.
The officers told the men to hold out their hands. There were crumpled wrappers that once held K2. One man had several shredded pieces of the drug in his palm. He said he found the K2 on the sidewalk.
"You're not in trouble. You're not in trouble. We just want to talk to you," Frost said throughout the day as the officers approached people on the street.
The officers have been working together for six months. They are building relationships. They want to know where the users are getting the drug, why they use it and ultimately how to get it off the streets. Arrests are made along the way, however. For trespassing or for violating a neighborhood order of protection, handed down by a judge after several trespassing violations failed to prove effective.
Andre Pellegrino said it's common for him to find K2 while walking around downtown, remnants of a bag or a joint found on the streets. Pellegrino, 30, was shot four times in 2008 and has a bullet in his spine, he said.
"I got tired of being dependent on OxyContin and Tylenol 3," he said. K2 mellows him out, gives him a more gentle relief from the 10-year-old pain.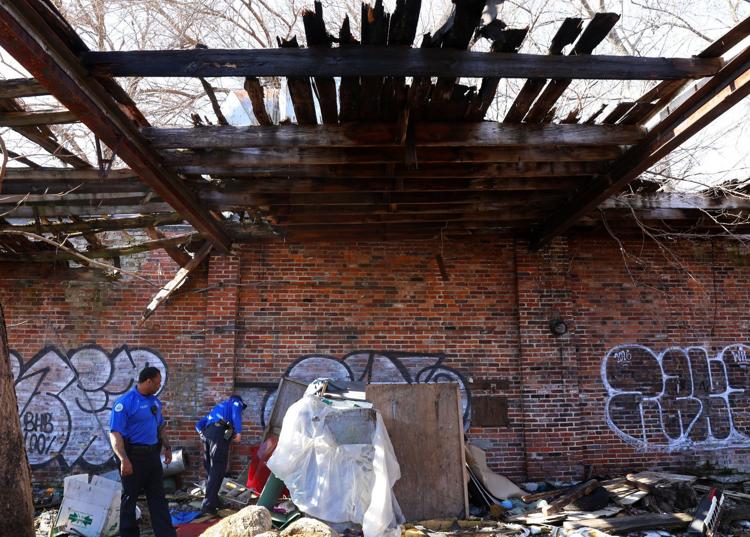 Cynthia Curtis said she was a heroin user for 17 years but has moved strictly to K2.
"It cleanses your system," said Curtis, 37. While she thought heroin was "giving me a big, warm hug," it was killing her instead. Curtis pushes back against the argument that K2 is doing damage to her brain or other organs. She says it is healthy way to get high. Curtis said she used to make K2 and sell it but is now just a consumer. She can get a blunt for $5, a bag for $20.
While possession of K2, like marijuana, is illegal in Missouri, it is tough to get a conviction, Dampier said. Even when police find a seller with large quantities, prosecutors don't bring charges, he said. The drugs tested in the lab come back negative for a controlled substance.
"Then I'm upset. I spent a full day arresting people and dealing with this and have no results, so how do we get past this point?"
Whose problem is it?
Dampier said the K2 outbreak is vexing and needs a more comprehensive attack.
"With this problem, we can't figure out whose problem it is," Dampier said. "The health department thinks it's a police issue. The police, with these crazy chemicals, feel like it's a health issue. We can't get a single social worker to come down here and see this. This neighborhood, society, deserves better."
Acting city Health Director Melba Moore referred inquiries to her department's spokesman, who said in a written statement that St. Louis is addressing "substance use disorder issues (including K2) in a multi-prong approach." That includes partnering with the city's police and fire departments, the Drug Enforcement Administration, the Missouri Institute of Mental Health and other agencies "to tackle this growing problem," said spokesman Harold Bailey.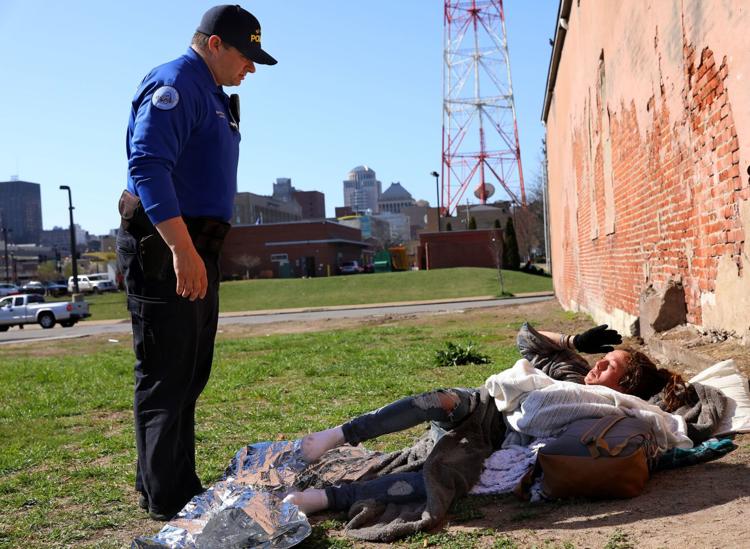 "A major challenge with K2 is there's currently no antidote for it (like heroin)," Bailey said. "Therefore, the social factors need to be addressed."
Those include educating youth on the danger of drugs; providing training for first responders to handle K2 cases; and helping drug users "find new environments" by assisting them with housing, training and employment.
The latter is something many social service agencies already focus on, including St. Patrick Center, the largest homeless services agency in St. Louis. St. Patrick Center is one of the two nonprofits that runs Biddle House for the city.
"It sounds like a story about drug use, where the police are likely the best resource," said St. Patrick Center spokeswoman Kelly Peach in response to request for comment. "We'll keep on helping people end their homelessness."
Dampier said many of the people police encounter are not homeless but hang out with those on the streets to get access to K2.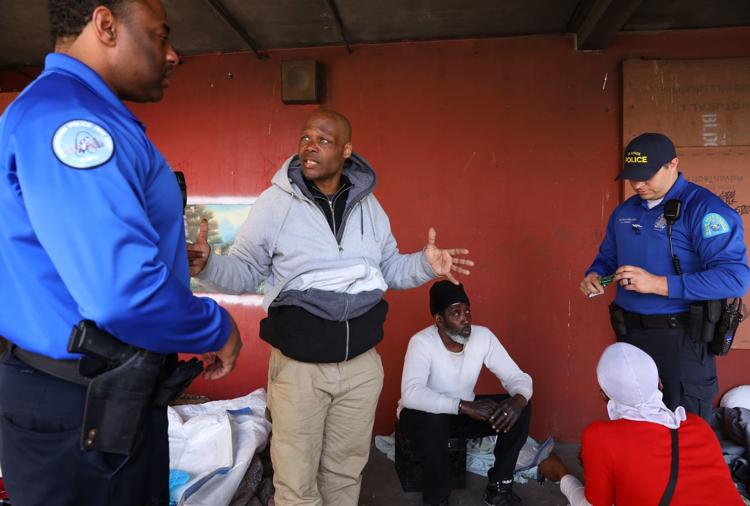 This month, the Missouri Poison Center, housed at SSM Health Cardinal Glennon Children's Hospital, issued an alert to all hospitals in the state about the synthetic cannabinoids containing the anti-coagulant often found in rat poison, including cases in Illinois, Missouri, Indiana and Maryland.
Known by various names such as K2, or sold commercially as King Kong, "they are not detected on a routine urine toxicology screen so this cannot be used to rule in or rule out exposure," the alert warned. "Please ask patients who present with unexplained bleeding and coagulopathy about synthetic cannabinoid use."
The American Association of Poison Control Centers also has an alert on its website, warning that "synthetic marijuana is not tested for safety, and users don't really know exactly what chemicals they are putting into their bodies." For the first three months of 2018, the 55 poison centers across the country reported 462 cases of calls for help.
Numbers have dropped over the past few years after spiking in 2015 when almost 7,800 calls were received nationally. Julie Weber, director of the Missouri Poison Center, speculates there have been fewer calls because those who use K2, along with the medical professionals who treat it, are getting a better handle on the symptoms, which include seizures, hallucinations and vomiting.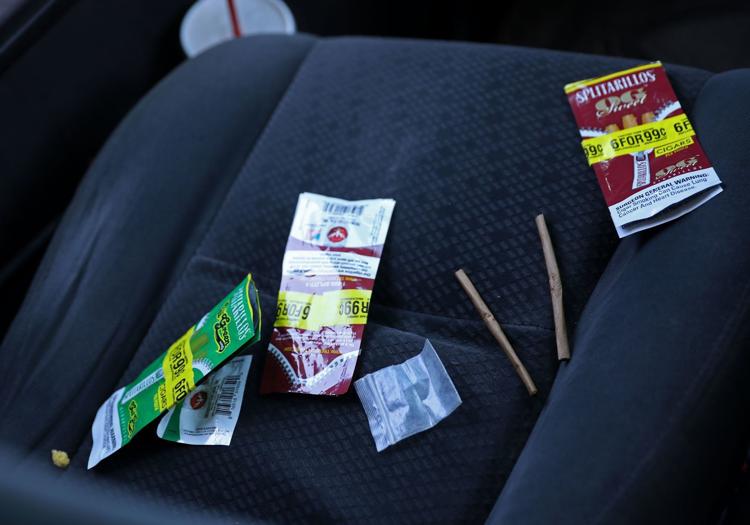 Scalzo said an uptick in calls is likely with users now testing positive for rat poisoning. He was among doctors invited to participate in a conference call Friday with the Centers for Disease Control and Prevention to talk about the latest strain of K2.
Treatment for excessive bleeding can be extensive, and expensive, Scalzo said. A patient with severe internal bleeding usually receives units of blood to replace what was lost along with a vitamin K treatment that must continue once the patient is discharged. The cost is about $1,600 a month.
Melaney Arnold, a spokeswoman for the Illinois Department of Public Health, said treatment can include 70 to 210 pills a week, depending on severity.
"This is a serious condition. We haven't seen severe bleeding on this scale," Arnold said. The department keeps a daily tally on its website of those who have been hospitalized for bleeding related to ingesting a variation of the synthetic cannabinoid.
Battle, the homeless woman looking for a hit of K2 last week, said she has been doing the drug since 2010. As a result, she has stopped smoking cigarettes and crack cocaine.
"It takes away my desire for other drugs," she said. Shannon, Battle's friend and a frequent K2 user, said the dramatic images of people walking around downtown like zombies may have subsided, but the drug has never gone away.
"Once you start using K2," Shannon said, "you want it more than anything else."
But Johnny Johnson, 23, another homeless man, said K2 never brought him the high that others enjoy. He said he has been addicted to heroin for four years, and that will remain his drug of choice.
"K2. I hate it," Johnson said. "It made me think I was going to die every time I smoked it."
SLMPD attempts to get ahead of the K2 problem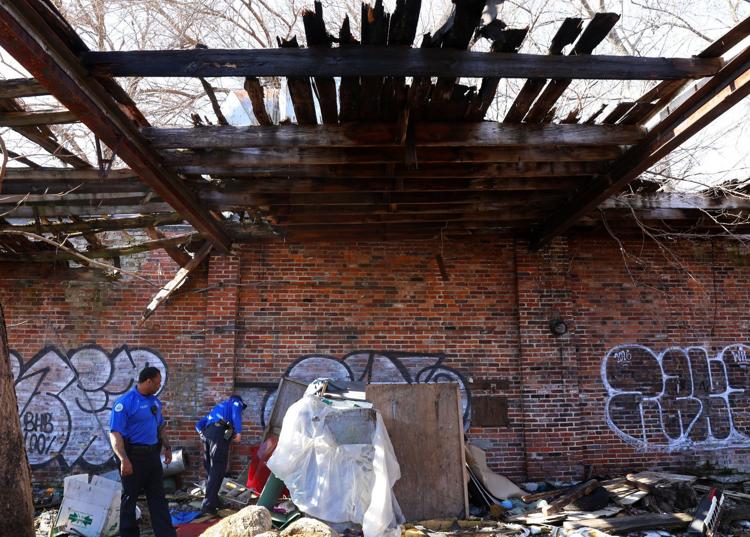 SLMPD attempts to get ahead of the K2 problem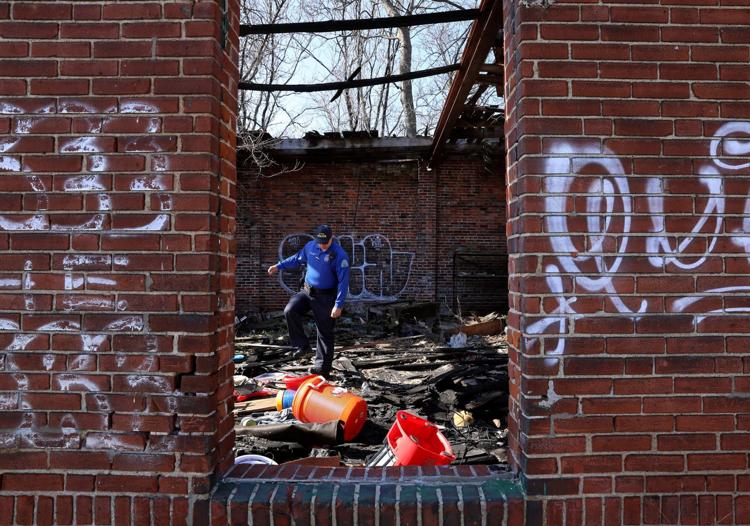 SLMPD attempts to get ahead of the K2 problem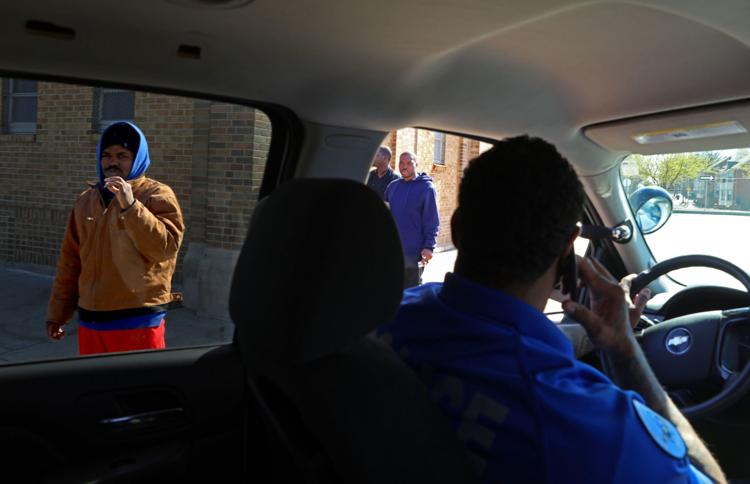 SLMPD attempts to get ahead of the K2 problem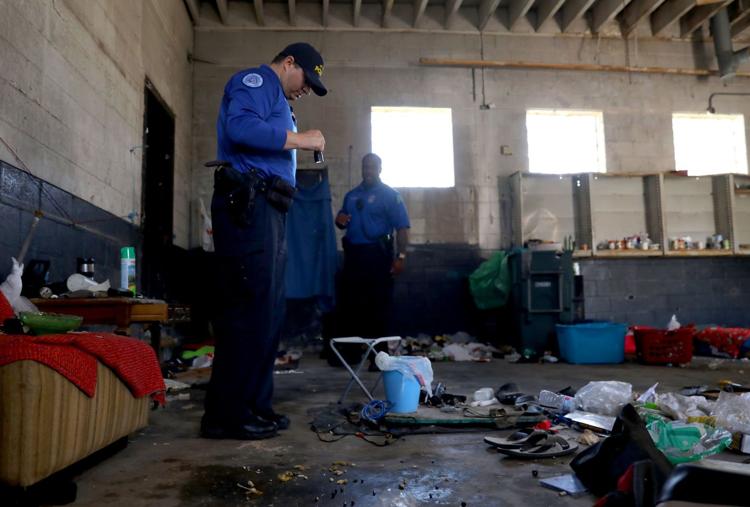 SLMPD attempts to get ahead of the K2 problem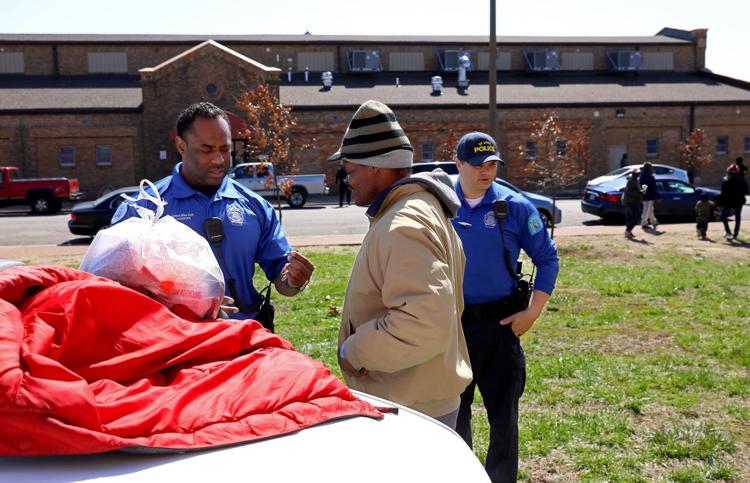 SLMPD attempts to get ahead of the K2 problem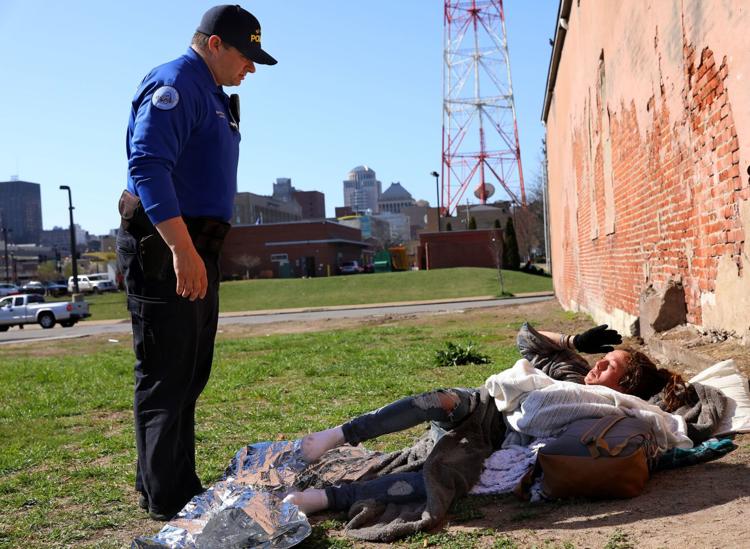 SLMPD attempts to get ahead of the K2 problem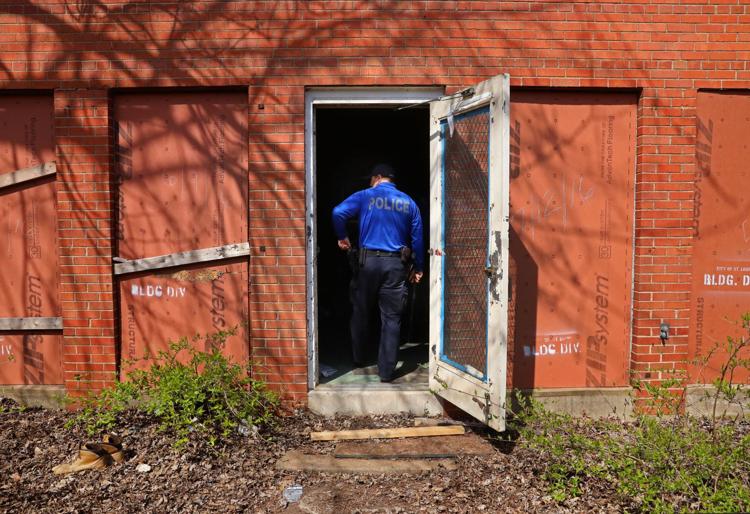 SLMPD attempts to get ahead of the K2 problem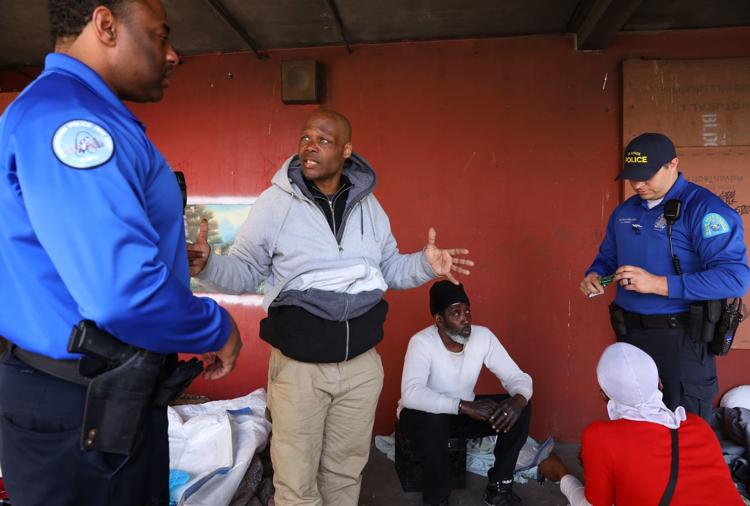 SLMPD attempts to get ahead of the K2 problem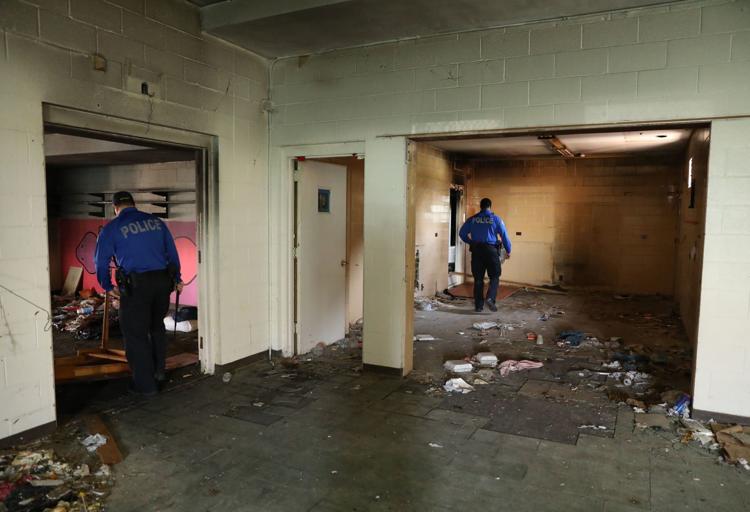 SLMPD attempts to get ahead of the K2 problem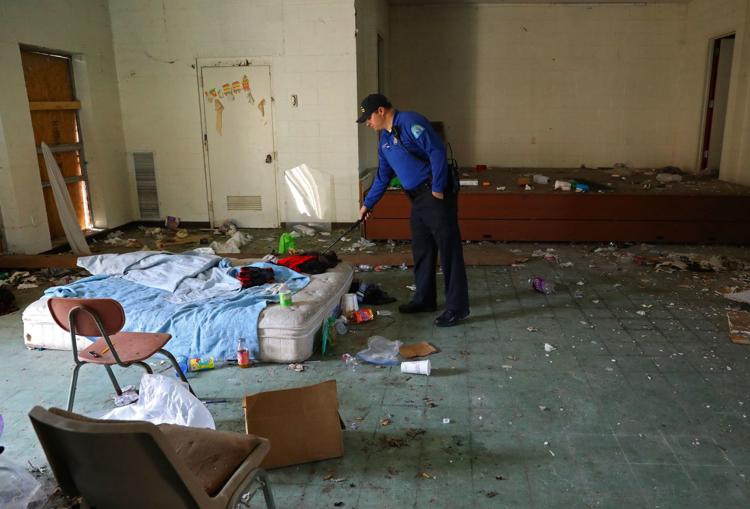 SLMPD attempts to get ahead of the K2 problem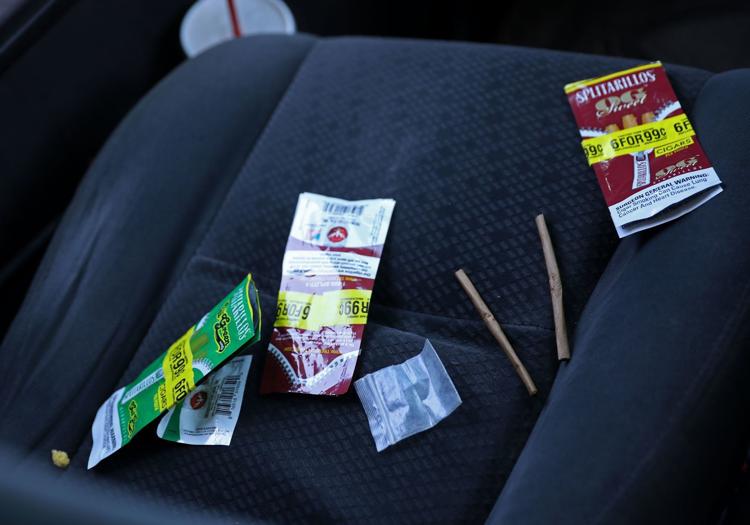 SLMPD attempts to get ahead of the K2 problem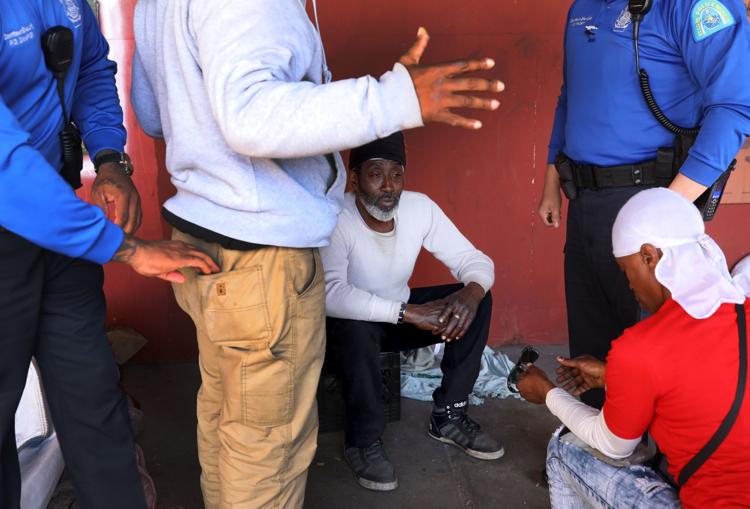 SLMPD attempts to get ahead of the K2 problem