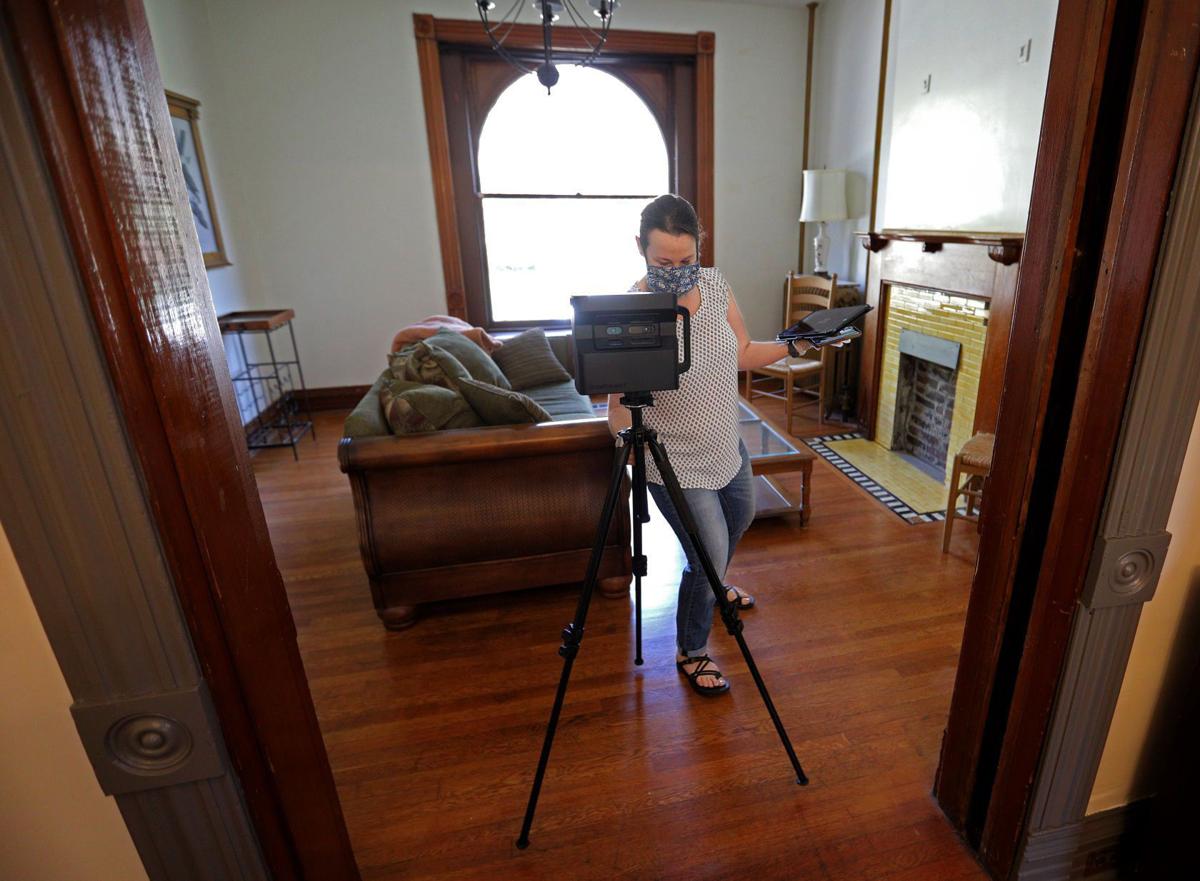 ST. LOUIS — Despite a recession and pandemic, housing values are likely to rise for many area homeowners this year. That means property taxes could go up too.
Preliminary estimates from assessors in St. Louis and St. Charles and St. Louis counties indicate broad increases in residential real estate values, largely driven by the hot housing market here and across the country. Loose monetary policy from the Federal Reserve has kept interest rates at historically low levels, and people able to work from home have saved on dining out and travel. They've been able to put the extra cash toward buying houses.
"It's a strong housing market, which is not a surprise to anyone," St. Louis County Assessor Jake Zimmerman said. "The pandemic has caused people to appreciate home sweet home."
Zimmerman's office projects that the median house's value in St. Louis County is up about 9% since the last reassessment in 2019. That's about the same as real estate website Zillow projects for the metro area as a whole, his office said.
"Throughout this pandemic, it really hasn't had any impact on the residential side," St. Louis Assessor Michael Dauphin said. "People are home more and they want to be in a more comfortable space and they're in a better position to afford it."
His office projects an increase of about 5% in the city's aggregate residential real estate value, though increases will vary by neighborhood.
"I think everyone knows it's on fire," St. Charles County Assessor Scott Shipman said of the housing market.
In St. Charles County, Shipman projects total residential values will be up about 8% to 9% .
Missouri counties reassess property during odd-numbered years, and county assessors have until July 1 to finalize the tax rolls. They give early estimates to taxing jurisdictions like school districts and fire districts. Those taxing jurisdictions must adjust the tax rate they apply to property values to comply with Missouri's Hancock Amendment, which limits revenue increases from property taxes to a level tied to inflation. That offsets some, but not necessarily all, of the tax increase property owners see from rising real estate values.
Property owners can contest these early values informally with the assessors' offices, pointing out errors or providing other comparable sales or new appraisals. This year, with the lingering effects of the pandemic, in-person meetings with assessor staff, formal appeals and home inspections will be more difficult.
If property owners want to contest the assessor's initial value estimate, Zimmerman urged them to send photos or other evidence electronically to assessor@stlouisco.com and not wait for the formal reassessment notice to hit mailboxes in May. Most preliminary values are already available online in St. Louis County. He's hoping to fix mistakes and come to a consensus on values with as few in-person inspections and formal appeals as possible.
"You didn't want a bureaucrat inside your home in normal circumstances," Zimmerman joked.
While rising home values help people build wealth, in the short term they can mean higher taxes. The increases in St. Louis County this year follow a major, 15% rise in median home values in 2019 that drew angry residents to town halls. That same year, assessed residential values rose an estimated 12% in St. Louis and 9.5% in St. Charles County.
The increases in St. Louis County this year are more "slow and steady and consistent growth," Zimmerman said.
Still, he noted that starter and more affordable homes under $200,000 saw the fastest appreciation, often double-digit percentage increases. Homes in more expensive suburbs like Ladue and Clayton appreciated, but usually in the single digits, Zimmerman said. The faster appreciation on affordable homes could become an issue, he said, if it continues and prices people out of the housing market.
"The good news for the region is that housing values are strong even in the middle of this crazy pandemic," he said. "It's a good time to own real estate in St. Louis County."
Business properties hurting
Commercial property, though, "is another story," Dauphin said. The total value of commercial property in the city is projected to be down 1.2% due to business impacts from the pandemic. Values of hotels are down an estimated 20%, casinos 15% and parking garages 10%, he said.
Those single-use properties are easier to value, Dauphin said, than office buildings or other properties with multiple uses. Dauphin encouraged commercial property owners who have seen pandemic-related impacts to get in touch with his office.
"We're anticipating appeals, but I'm not anticipating arguments," he said. "We're not trying to stick it to any of these local businesses. We're sympathetic to what they're going through."
Shipman said he expects commercial values to be flat or down 1% to 2% in St. Charles County. His office used as much publicly available information as it could for initial estimates, he said.
Warehouse and industrial property is strong across the area, the assessors said. But for restaurants, retail property or office buildings, real estate sales activity has been slow amid uncertainty caused by the pandemic. Will changes in consumer habits or workplaces be permanent?
"There's just not a lot of price validation yet," Shipman said. "There's a lot of people standing on the sidelines to wait and see what happens."