ST. LOUIS — The legendary Mexican fish fries at St. Cecilia Catholic Church in south St. Louis will be back in person starting this month. The future for the Hispanic parish's signature event is not as clear under sweeping proposals to downsize the Archdiocese of St. Louis, which could include closing the nearly 100-year-old church.
"I cannot imagine my life without this window at the corner," said local historian NiNi Harris, referring to a massive stained glass window depicting God's creation of earth. "There are just not enough adjectives to convey this church. Closing it would leave the center of community life vacant."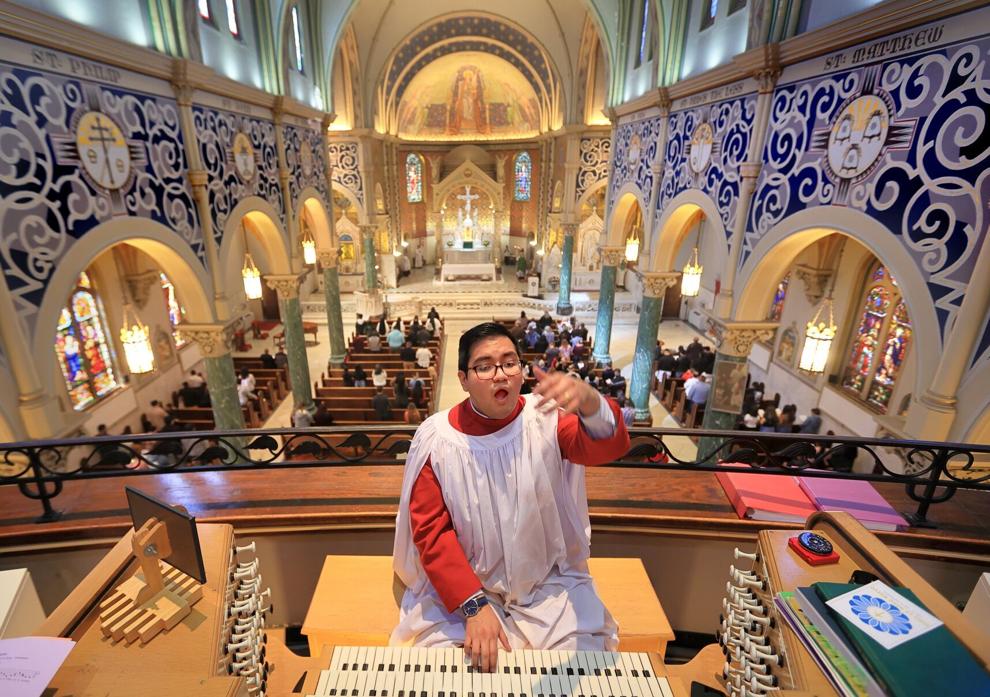 The archdiocese's "All Things New" initiative is expected to drastically alter the blueprint of the Roman Catholic church in the region in response to declining numbers of worshipers and priests. In a draft proposal released Wednesday, the 178 parishes in the archdiocese would merge into 88 "pastorates" — groups of one or more parishes that will be served by a single priest designated as pastor.
There are three possible structures for each pastorate: a single parish with a resident pastor, two or more parishes with independent finances that share a pastoral team and staff, or two or more parishes that merge into one.
Archbishop Mitchell Rozanski will release his final plan on May 28, Pentecost Sunday. A reorganization of archdiocesan grade schools was postponed and is now expected sometime before the 2024-2025 school year.
The Catholic faithful are still digesting the new proposal for parishes, which signals a greater chance of mergers in St. Louis city and north St. Louis County while the boundaries of three dozen parishes in south and west St. Louis County and St. Charles County are unlikely to be touched. The 13 parishes at the far southern reaches of the archdiocese, in Ste. Genevieve and Perry counties, will be consolidated into four pastorates in one of the more drastic changes.
"I feel so sorry for the people in these rural communities," said Michael Kern of Save Our St. Louis Parishes, a group that is preparing to challenge any large-scale mergers. "Their landscape will change dramatically. It's not like they can get on a highway and get to the next town in 20 minutes."
St. Gianna in Wentzville, the archdiocese's newest parish, was originally slated to become a Hispanic personal parish and now appears to be merging with Immaculate Heart of Mary in New Melle despite objections from parishioners.
Feedback from priests and parish leaders last fall included the suggestion that St. Gianna "definitely not merge territory with Immaculate Heart of Mary — wrong travel pattern."
"I think basically there's a myth out there that the archdiocese is listening to us," said Elisabeth Meinecke, one of the leaders of Friends of St. Gianna. "We're growing, we're thriving, we have all of these things going for us. Why does it make sense to change or alter our status in any way?"
Much of the chatter around the latest proposal centers on the rationale for about 40 "stand-alone" pastorates with a single parish that likely won't experience mergers or closures:
• The smallest stand-alone pastorates include St. Margaret of Scotland in south St. Louis with an average weekend Mass attendance of 437, St. Anselm in Creve Coeur with 666, Holy Redeemer in Webster Groves with 680 and Immacolata in Richmond Heights with 719. In feedback from a listening session at Holy Redeemer last fall, "some felt that there were many cultural differences between the Kirkwood and Webster Grove parishes due to the rivalry that exists between those two cities."
• One of largest pastorates includes St. Elizabeth Ann Seton, St. Peter and St. Robert Bellarmine with a combined 2,292 Mass attendance in St. Charles County.
• Most Sacred Heart in Eureka, a stand-alone pastorate with 857 in average attendance, borders the pastorate that combines St. Alban Roe and St. Clare of Assisi, with an attendance of 2,394.
• In north St. Louis County, Holy Spirit stands alone with attendance of 887 and borders a pastorate made up of five parishes: All Souls, Our Lady of the Presentation, St. Ann, St. Jude and St. Rita, with a combined attendance of 1,612.
The stand-alone parishes could still be affected by losing an associate priest or collaborating with other parishes on education or social justice programs "where there are opportunities to have more vibrant ministries," said Father Chris Martin, vicar of strategic planning for the archdiocese.
Archdiocese leaders expect to make some recommendations for primary worship sites in each pastorate, but parish leaders and laity will also have the opportunity to weigh in, Martin said.
"Instead of allowing us to focus on the beautiful charisms of each parish, it pits us against each other for survival and that's not helpful for anyone's spirituality. It's not helpful for evangelization," Meinecke said. "Our goal should be more churches, more buildings."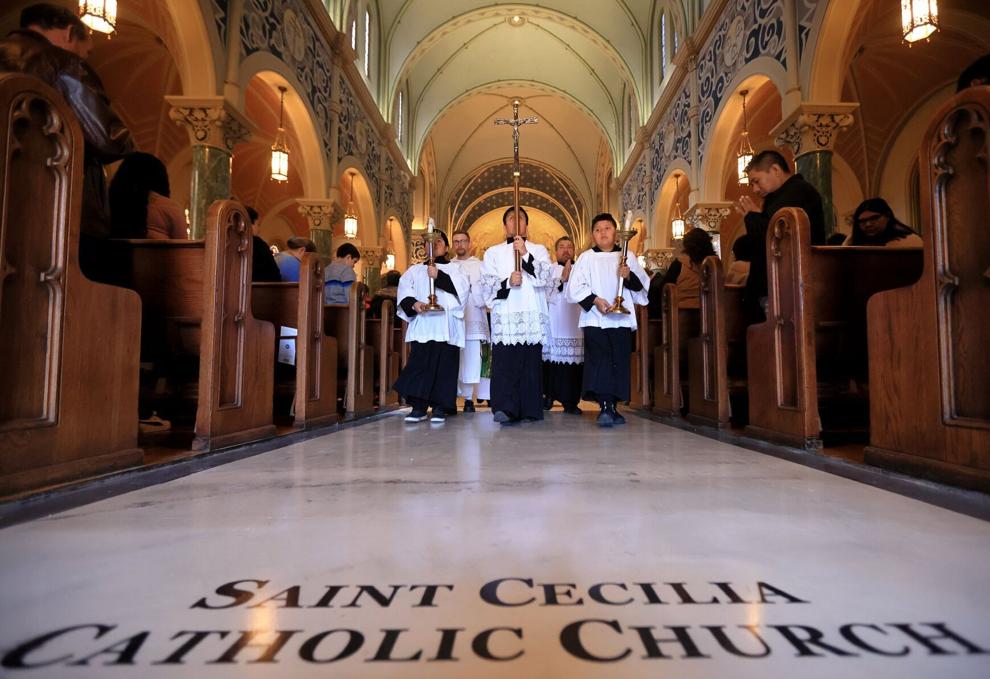 Early models released last fall showed St. Cecilia's church and school would be closed because of needed repairs to the roof and two steeples, and the Hispanic parish would then share space at St. John the Baptist or Immaculate Heart of Mary in south St. Louis. Pleas for St. Cecilia's survival came from across the city including 100 handwritten letters, the majority in Spanish.
"Please don't kick us out for being poor, that is not what Jesus taught us!" one wrote.
St. Cecilia was built primarily by German immigrants in the Romanesque style of architect Henry Hess. It boasts an estimated 3,000 square feet of mosaics, second only to the Cathedral Basilica in St. Louis. In 2005, St. Cecilia was converted to a personal parish for the growing Hispanic community, with no geographic boundaries.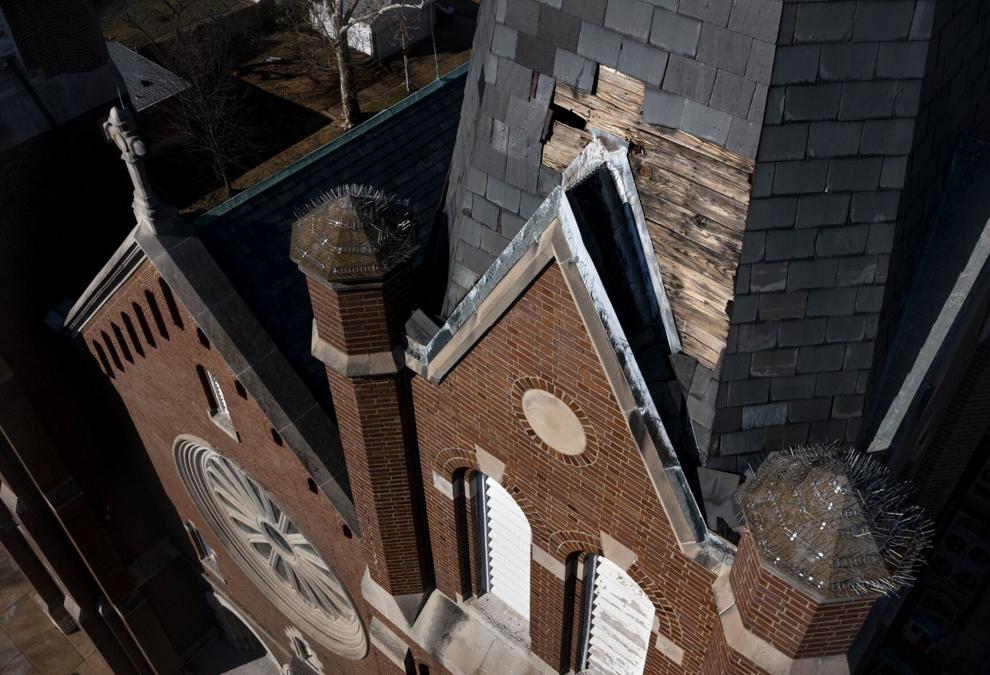 The parish is subsidized by the archdiocese, and its debt load surpassed $1.5 million last year. The crowds at St. Cecilia's fish fries during Lent brought in $70,000 a year before the pandemic hit and the dinners were served to-go. Weddings, another revenue generator for the photogenic church, fell off the calendar for a while.
If St. Cecilia were moved to another church without the historic architecture and professional kitchen, its fundraising would be doomed, parishioners said.
"Give us a chance, and we will work hard to keep St. Cecilia open and in the black!" read another response to the archdiocese's original proposal.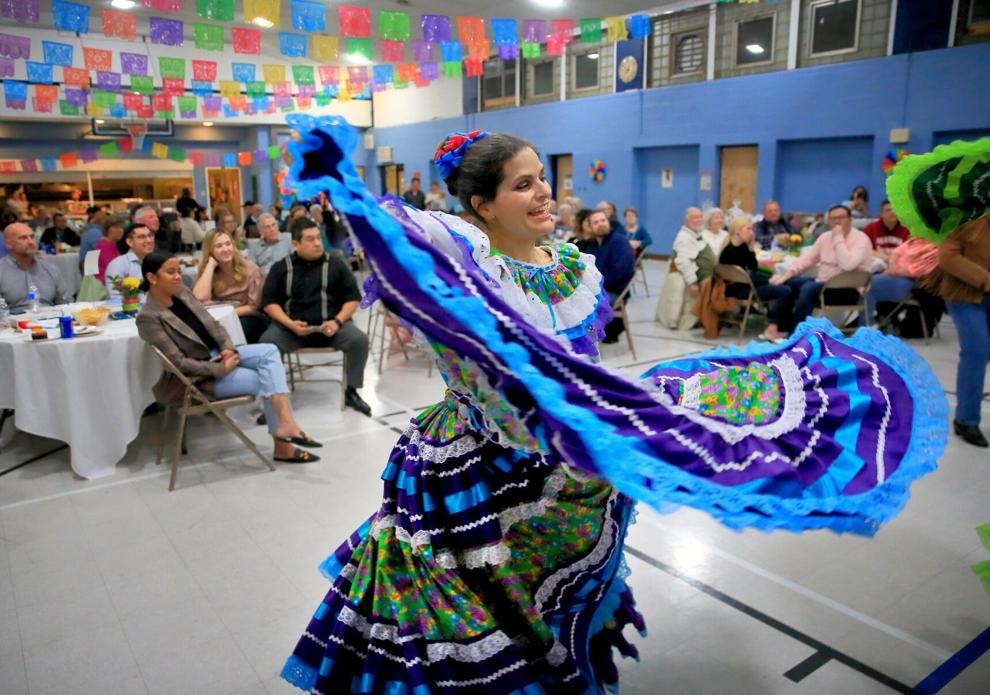 The archdiocese's new map of south St. Louis shows St. Cecilia church staying open within the parish boundaries of St. Anthony of Padua and remaining a Hispanic personal parish. Parishioners are relieved for now, according to Harris, the neighborhood historian.
"We raised a lot of hell. Their feet were to the fire," she said. "We know it may not be over, so we wait and see."
Photos: St. Cecilia Catholic Church, a 'personal Hispanic parish' in south St. Louis
St. Cecilia Catholic Church in St. Louis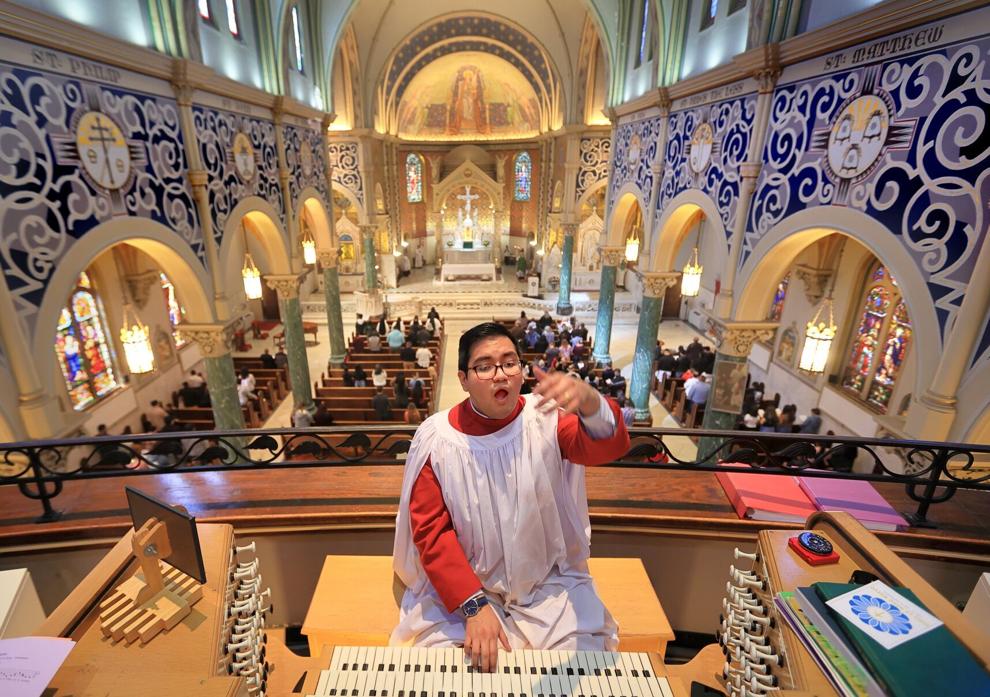 St. Cecilia Catholic Church in St. Louis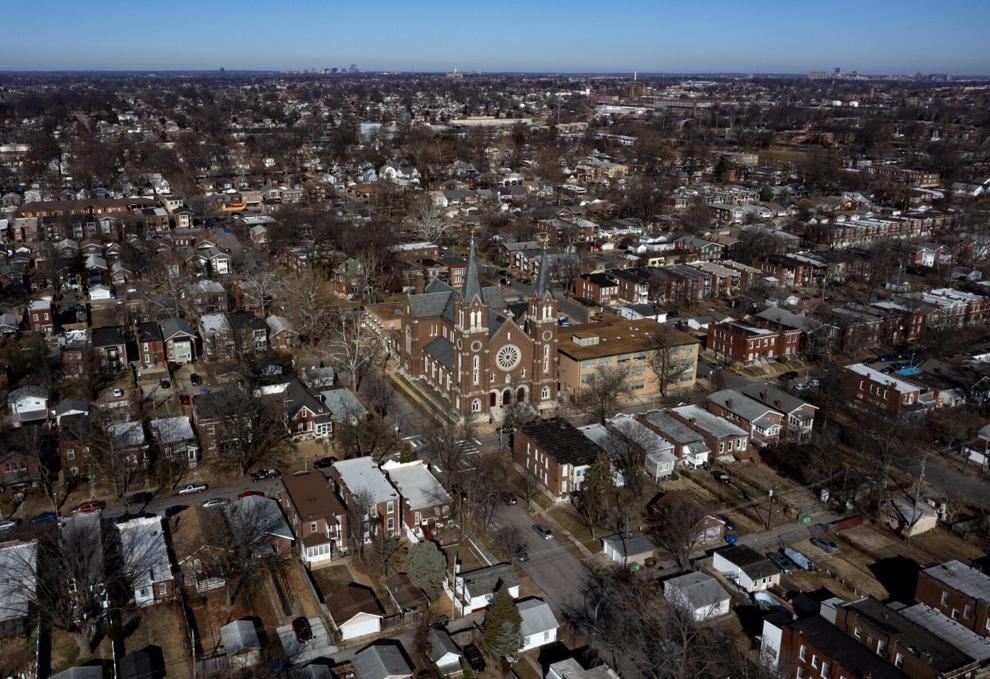 St. Cecilia Catholic Church in St. Louis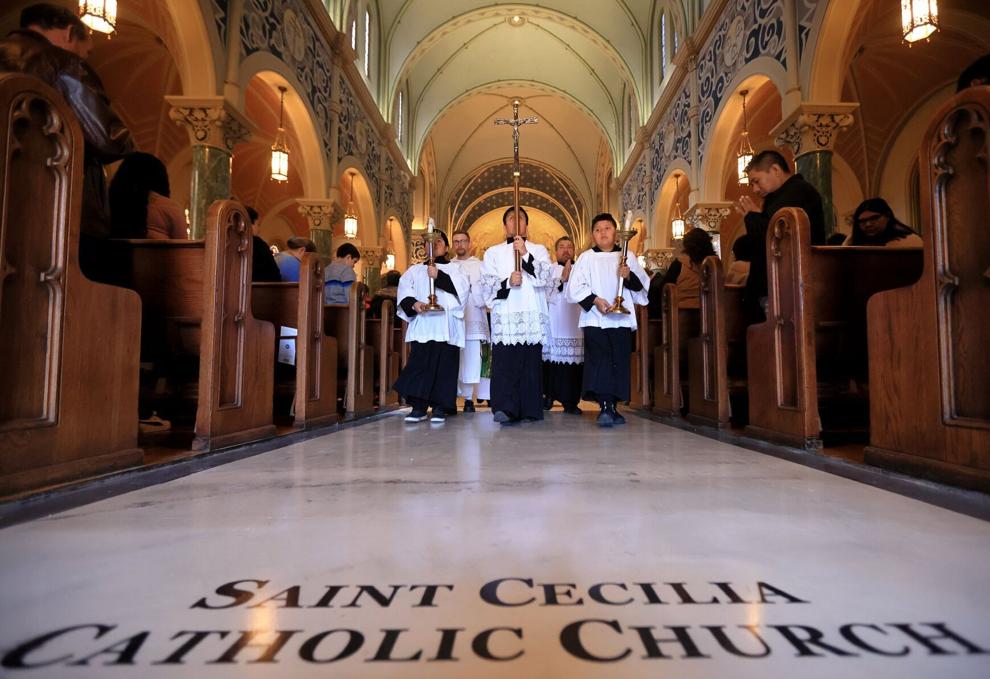 St. Cecilia Catholic Church in St. Louis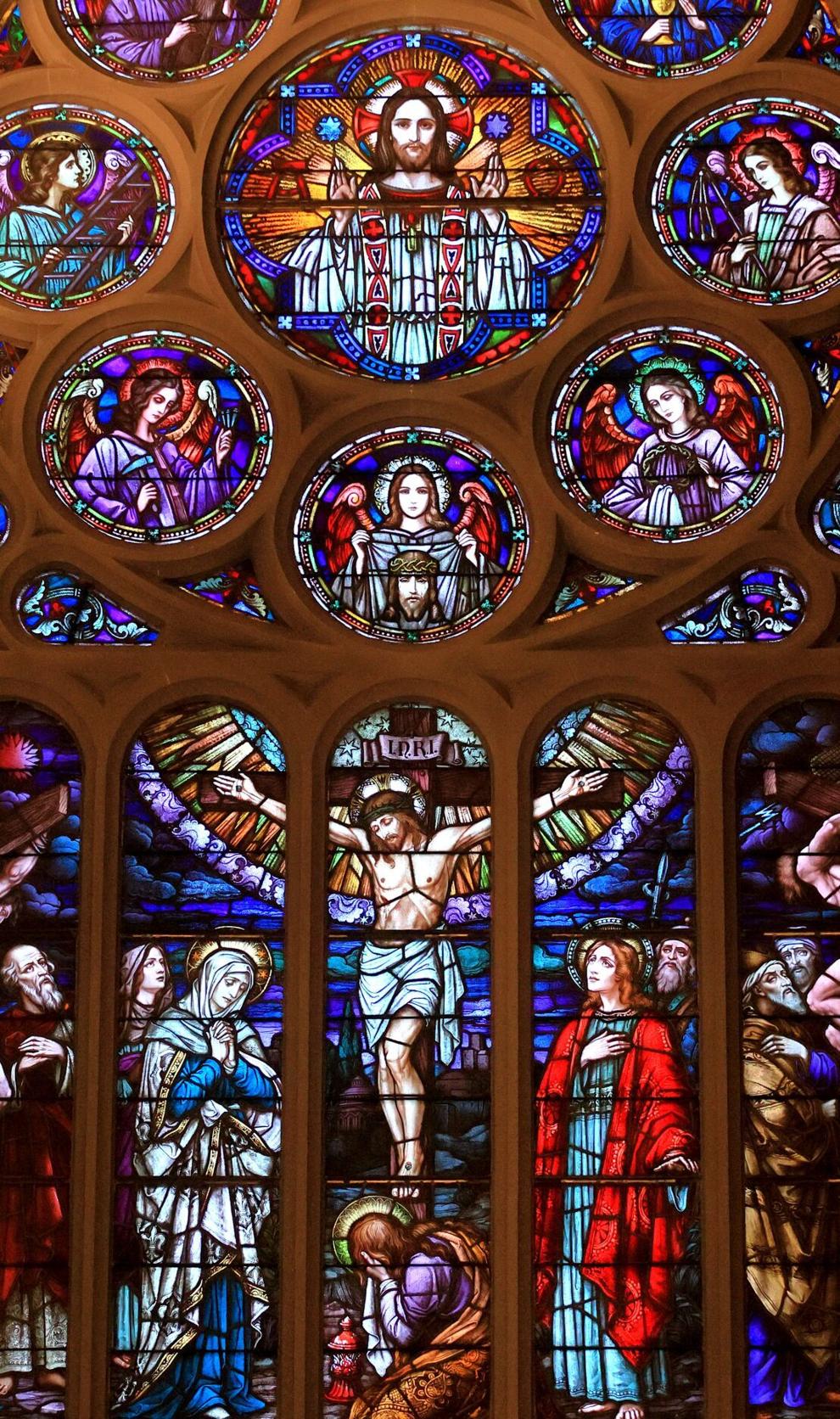 St. Cecilia Catholic Church in St. Louis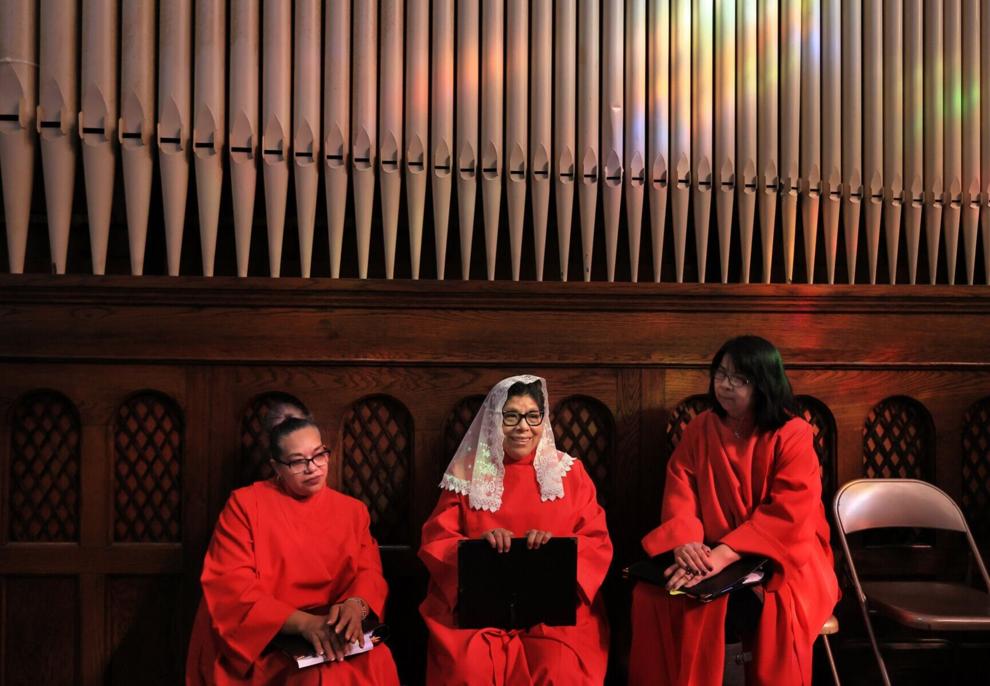 St. Cecilia Catholic Church in St. Louis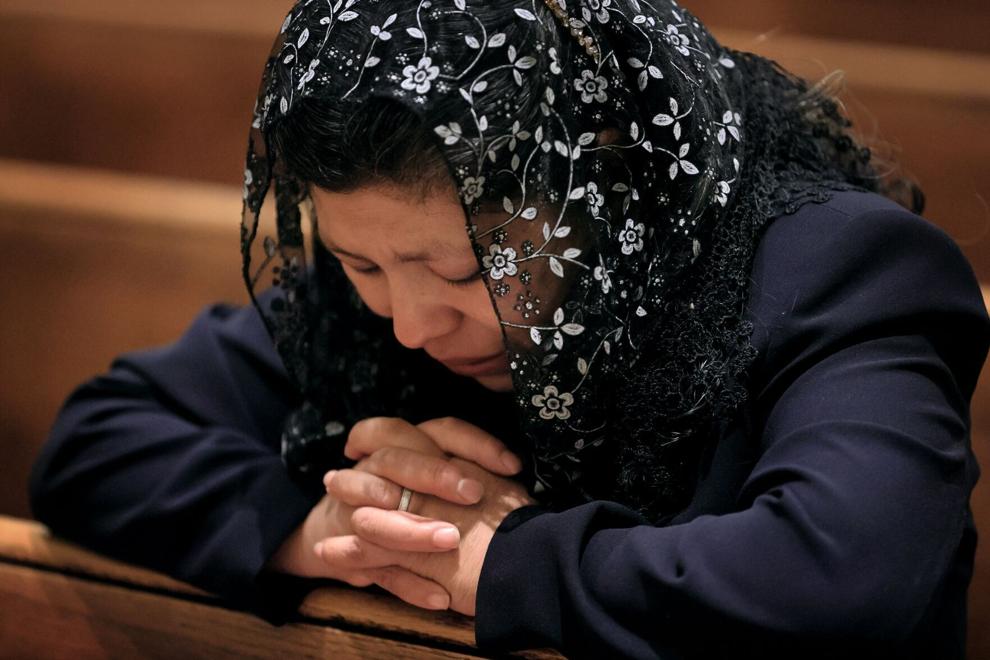 St. Cecilia Catholic Church in St. Louis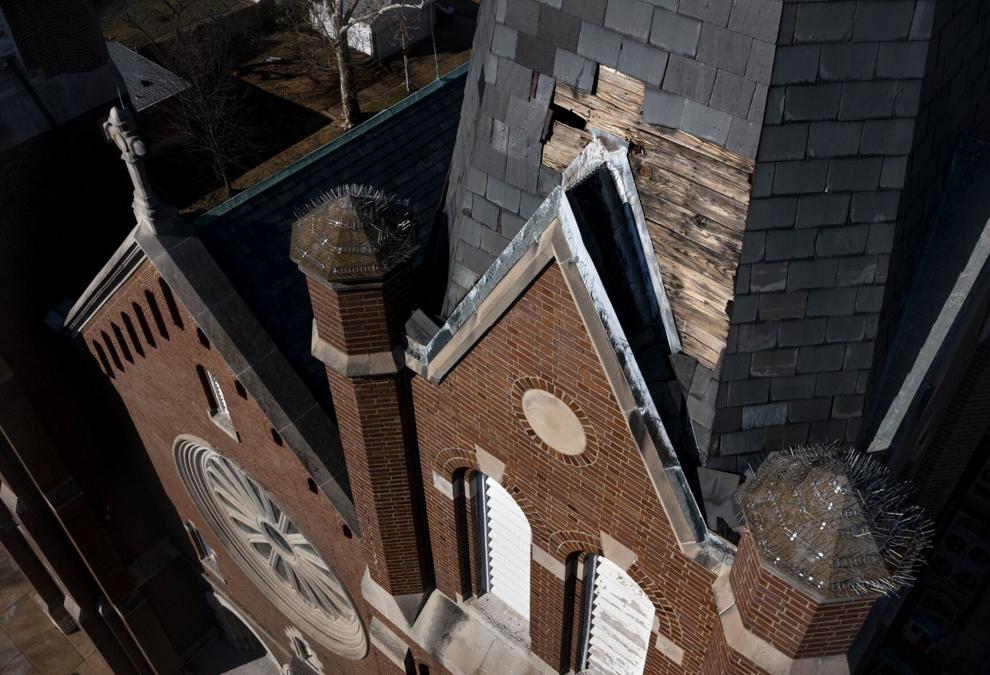 St. Cecilia Catholic Church in St. Louis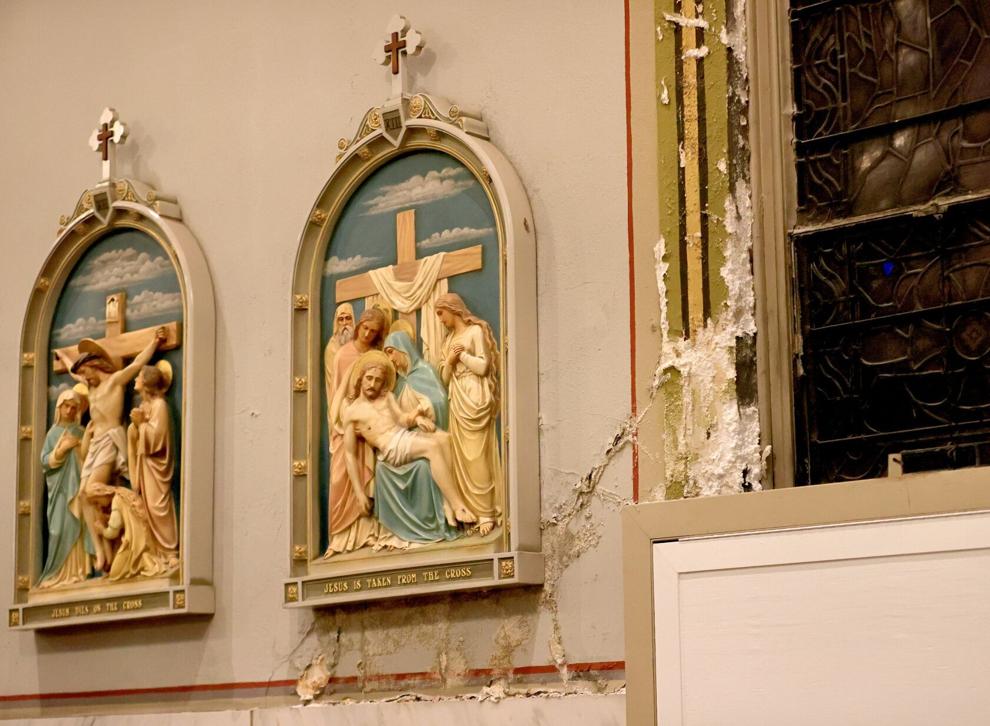 St. Cecilia Catholic Church in St. Louis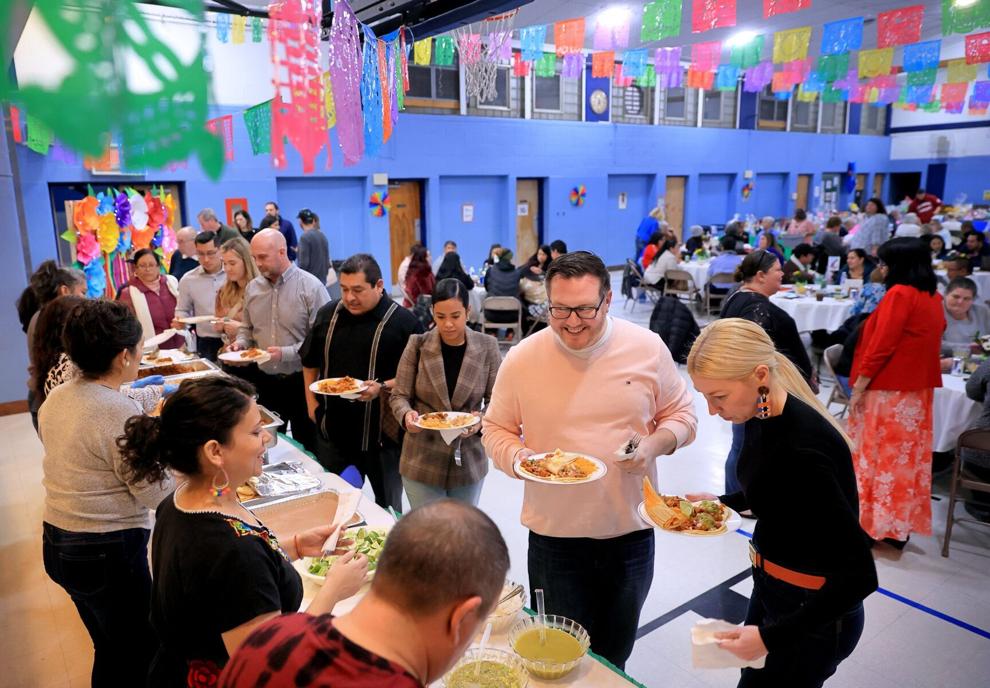 St. Cecilia Catholic Church in St. Louis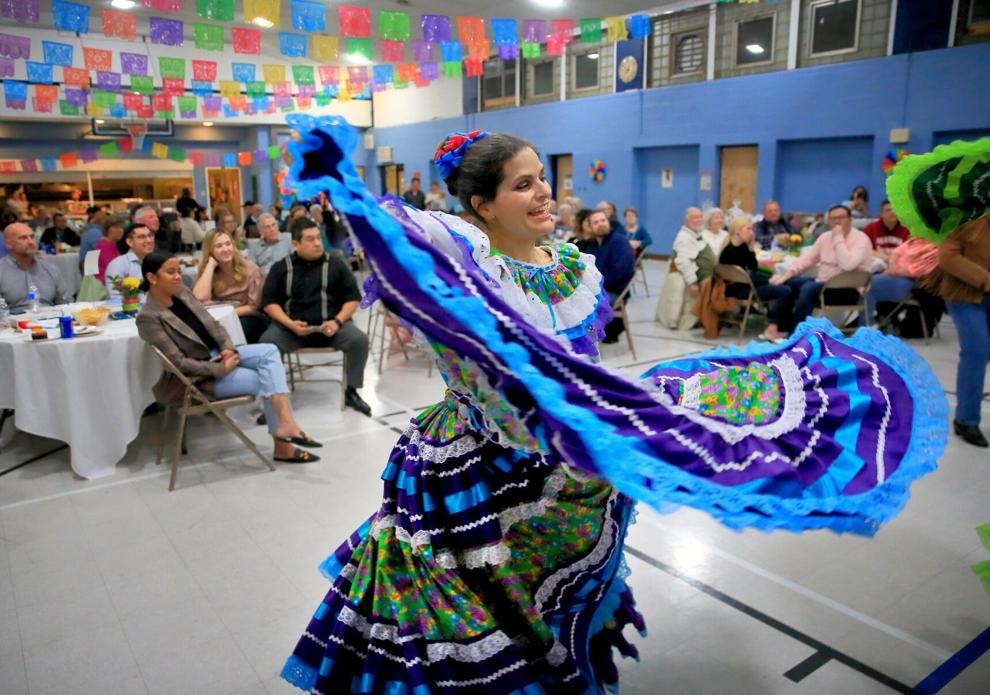 St. Cecilia Catholic Church in St. Louis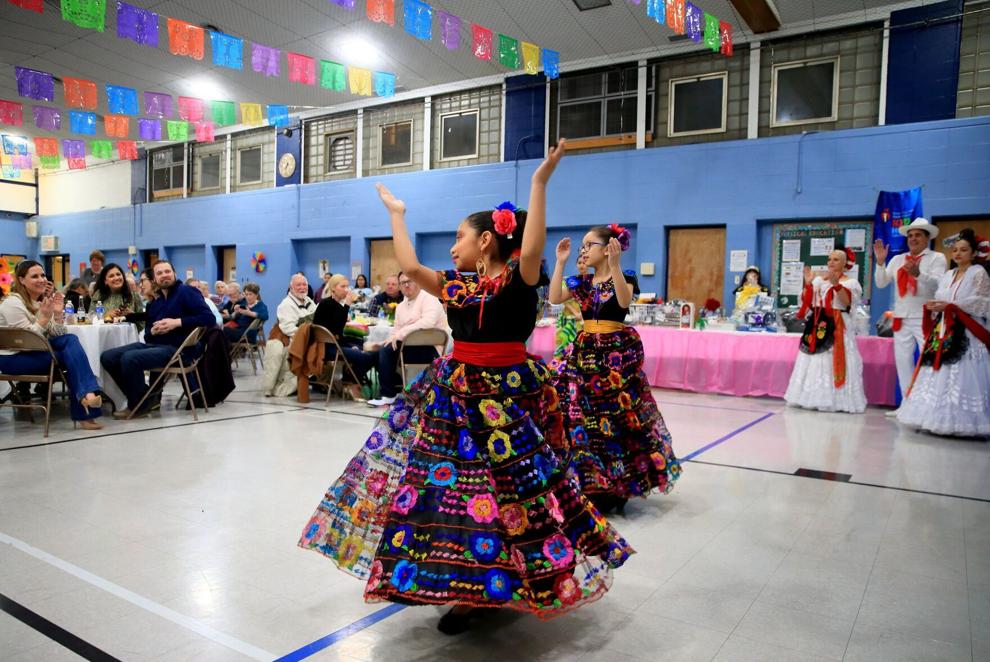 St. Cecilia Catholic Church in St. Louis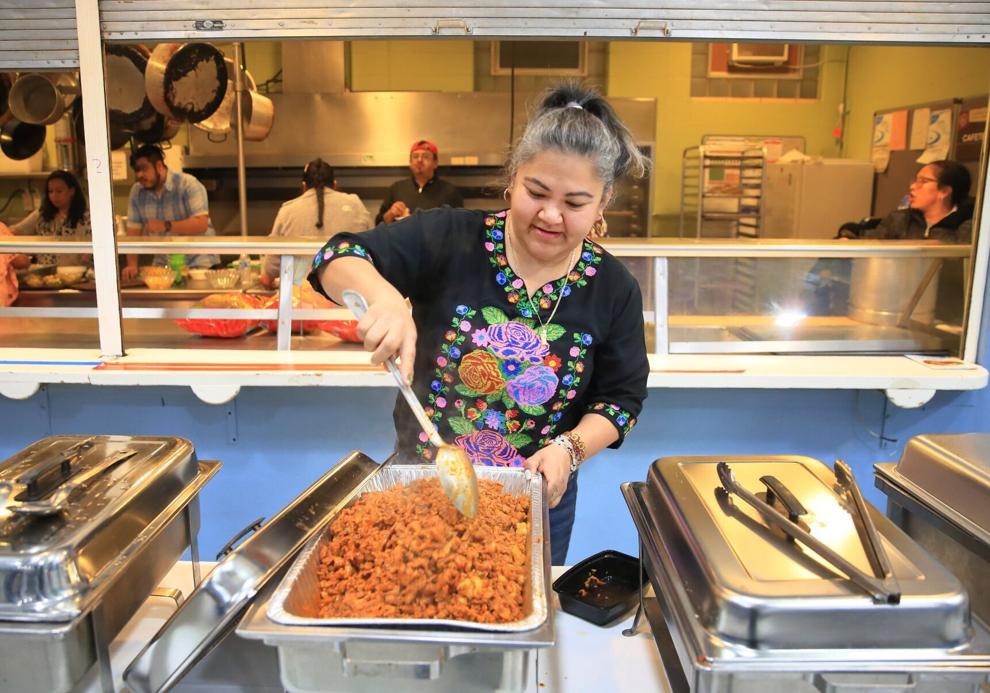 St. Cecilia Catholic Church in St. Louis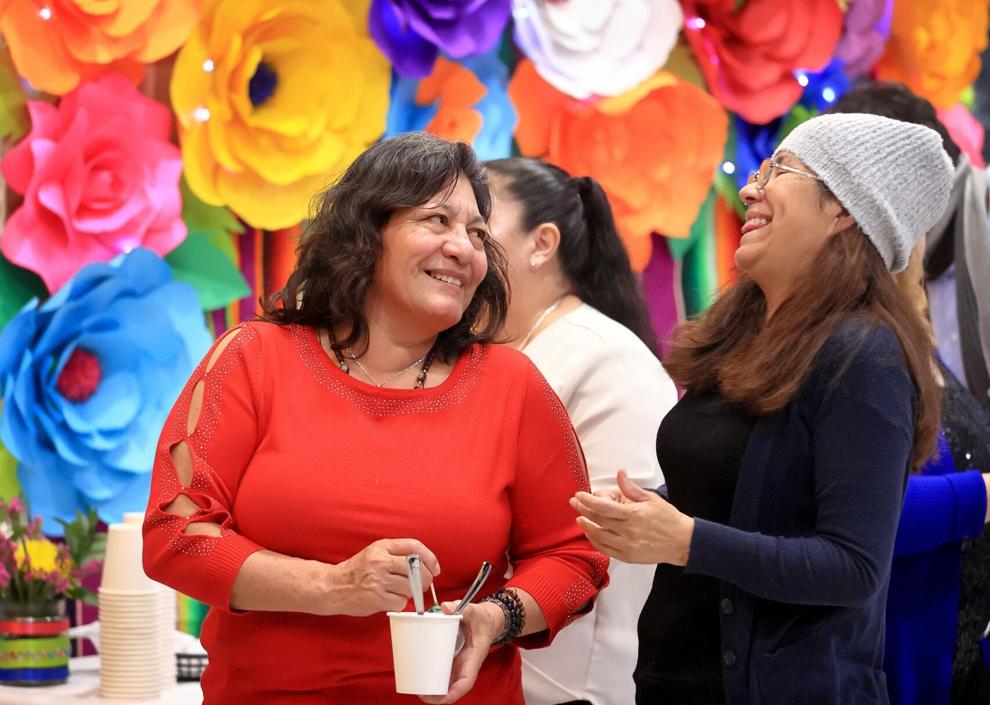 St. Cecilia Catholic Church in St. Louis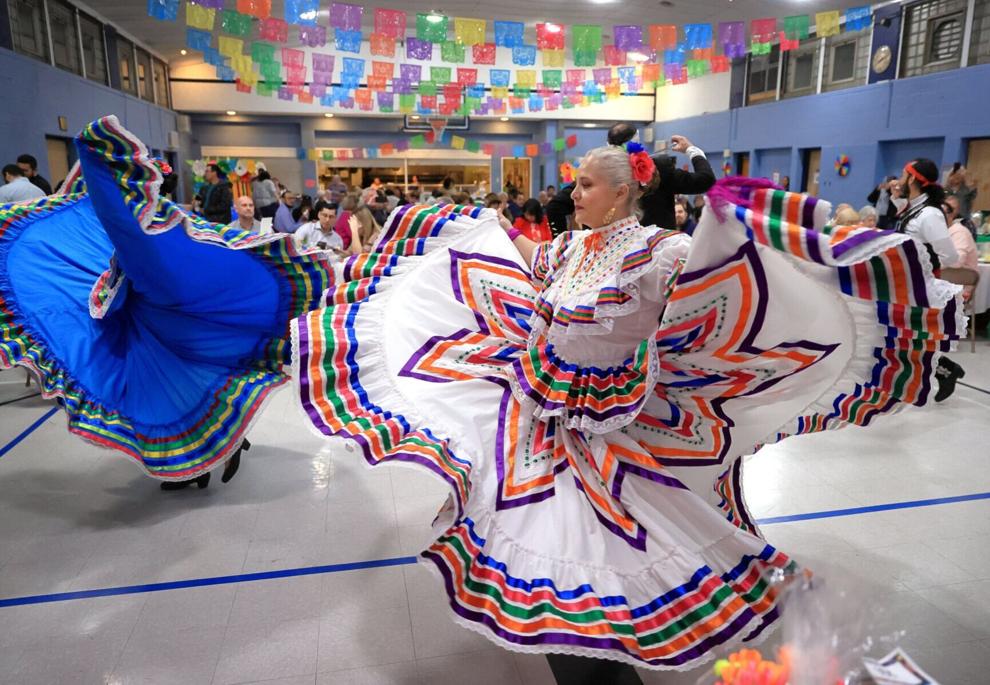 St. Cecilia Catholic Church in St. Louis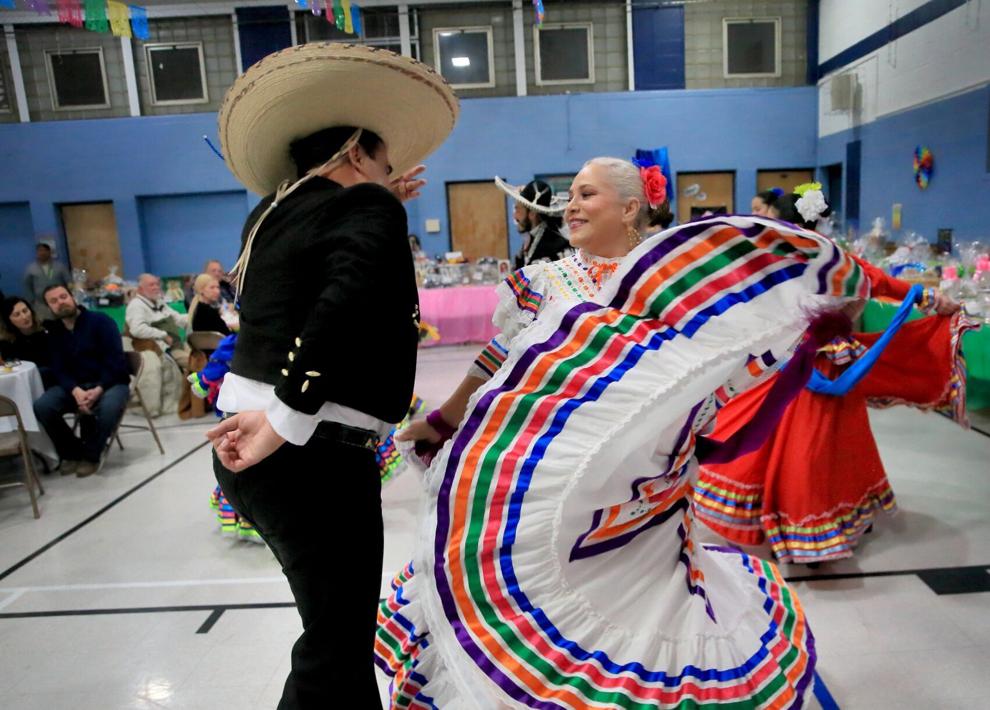 St. Cecilia Catholic Church in St. Louis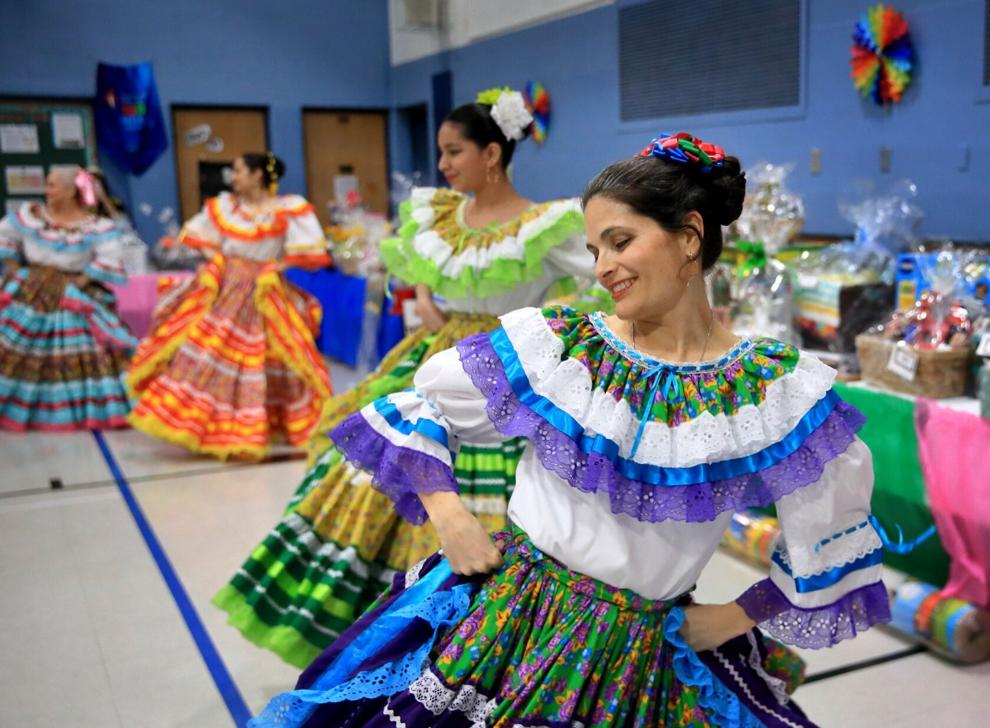 St. Cecilia Catholic Church in St. Louis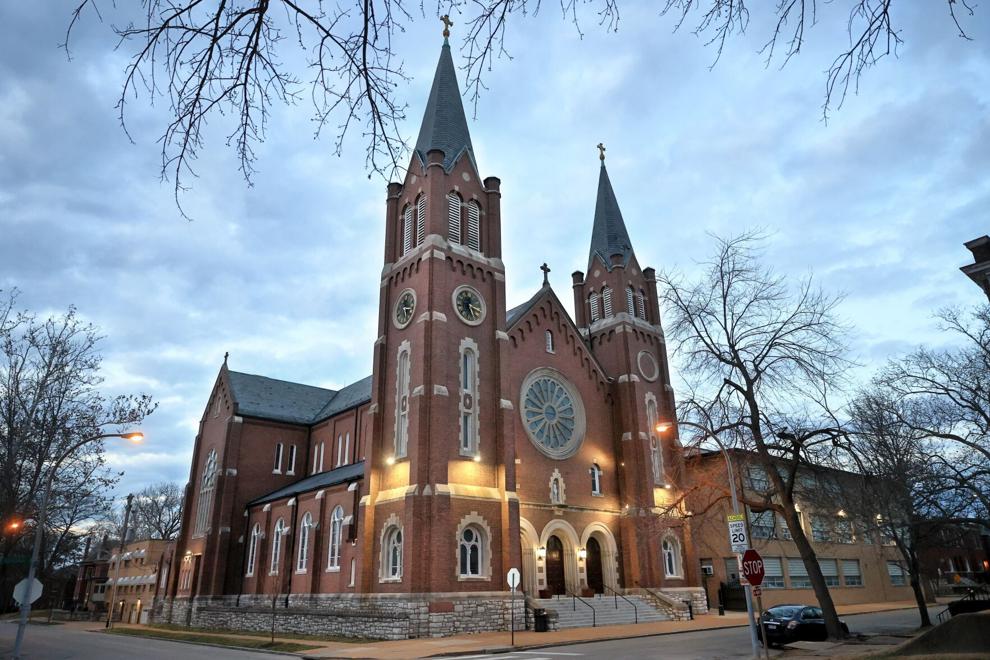 St. Cecilia Catholic Church in St. Louis
St. Cecilia Catholic Church in St. Louis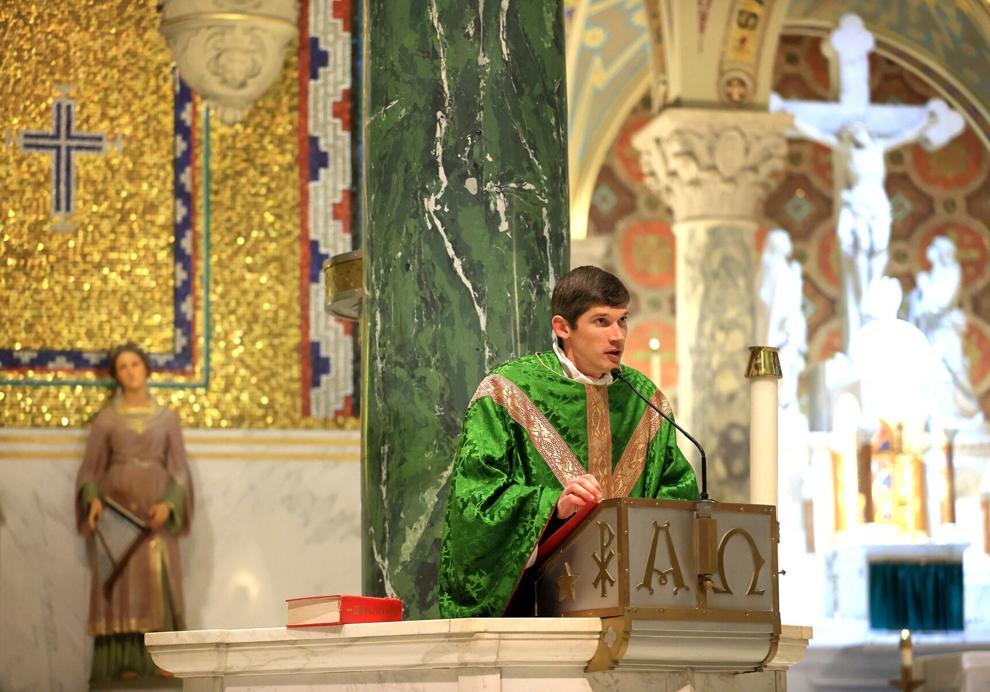 St. Cecilia Catholic Church in St. Louis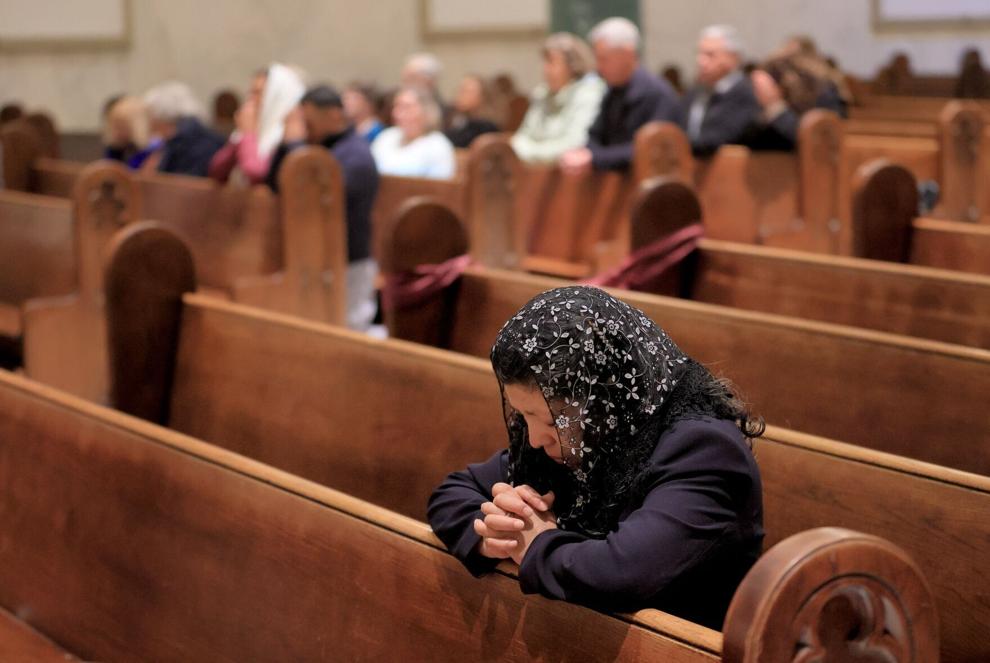 St. Cecilia Catholic Church in St. Louis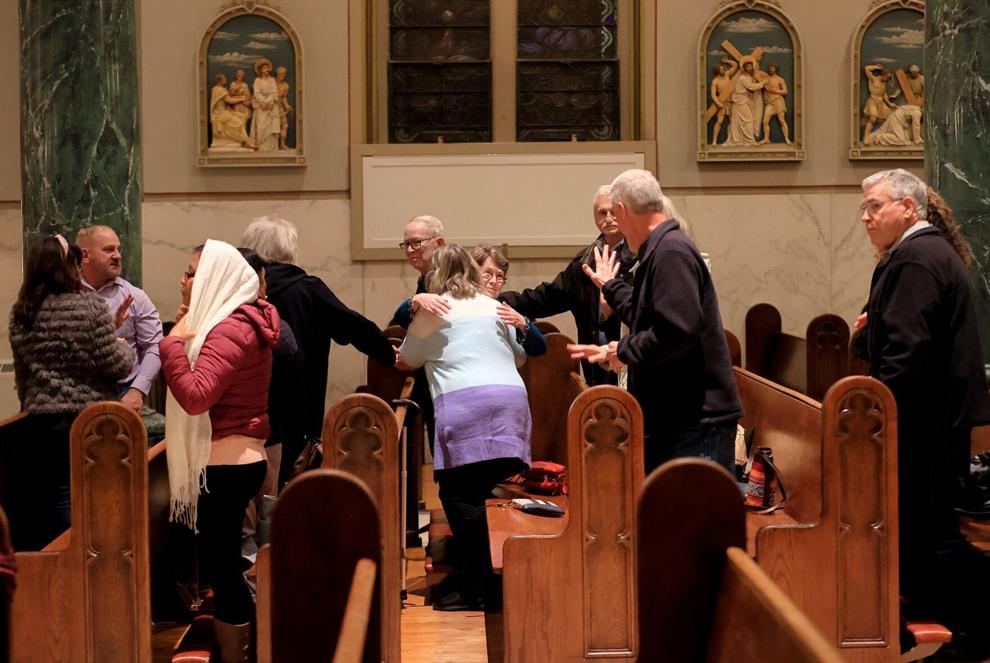 St. Cecilia Catholic Church in St. Louis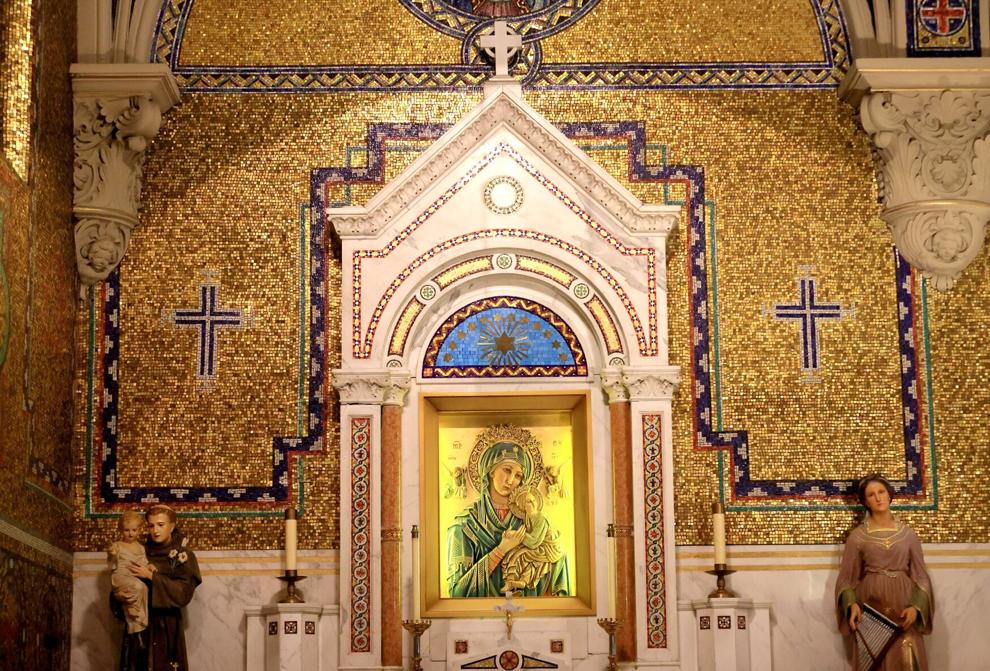 St. Cecilia Catholic Church in St. Louis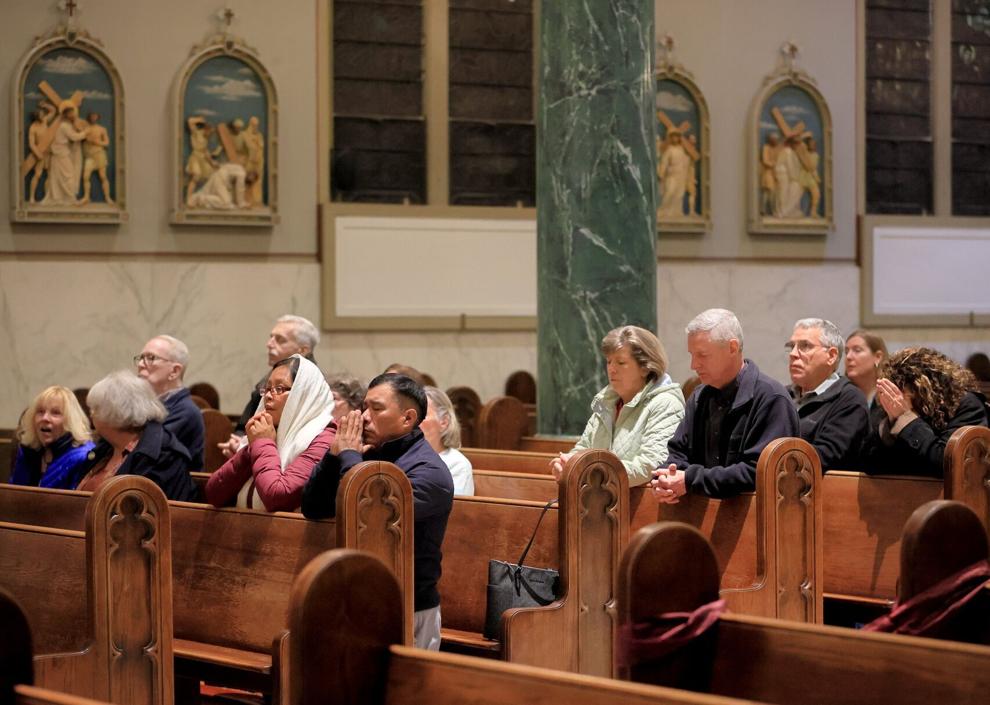 St. Cecilia Catholic Church in St. Louis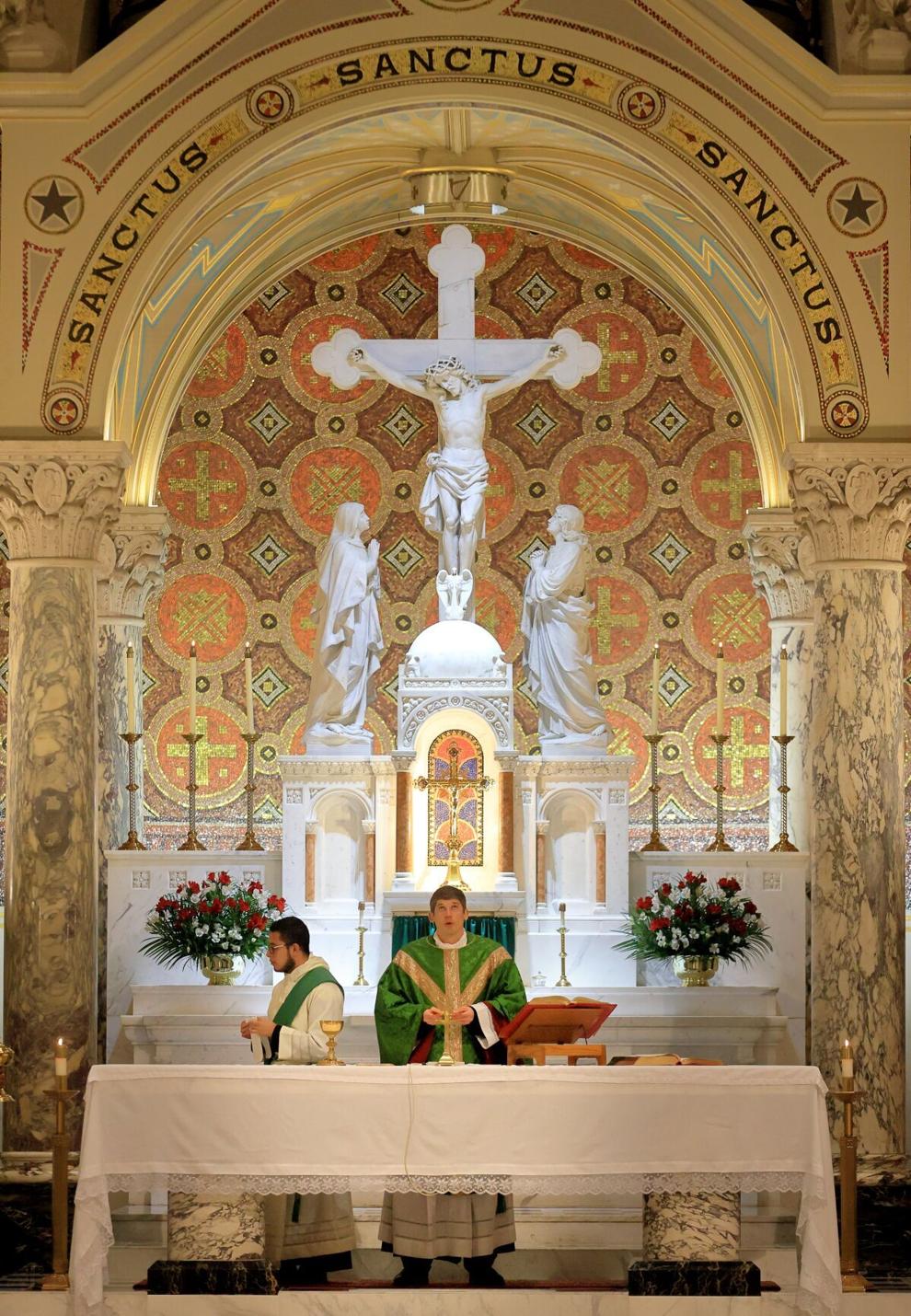 St. Cecilia Catholic Church in St. Louis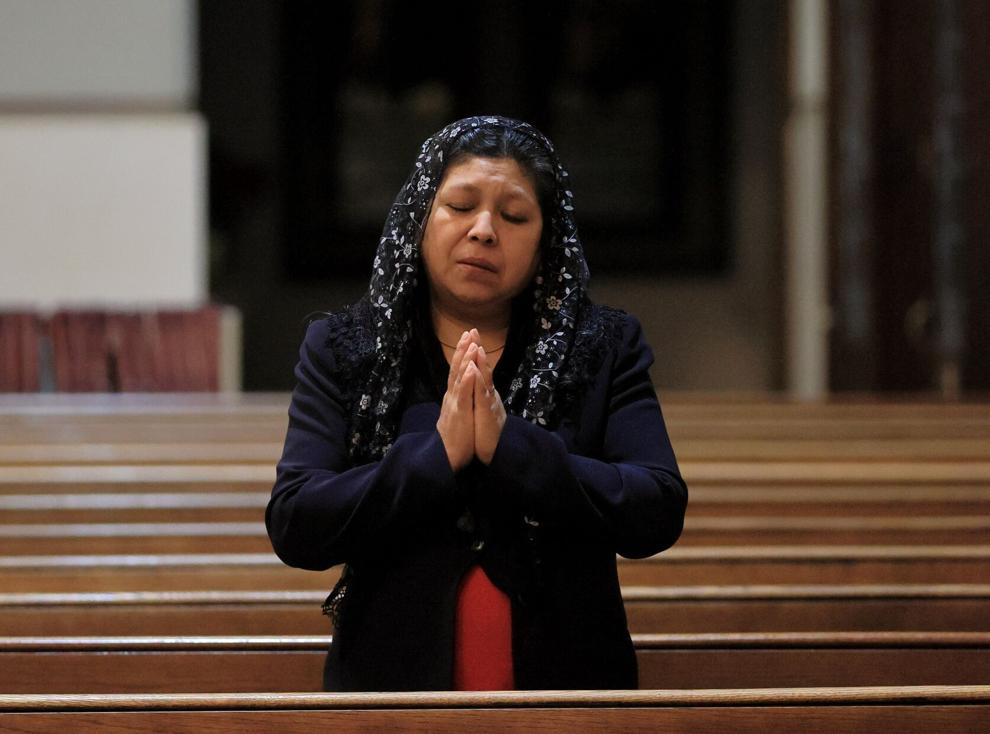 St. Cecilia Catholic Church in St. Louis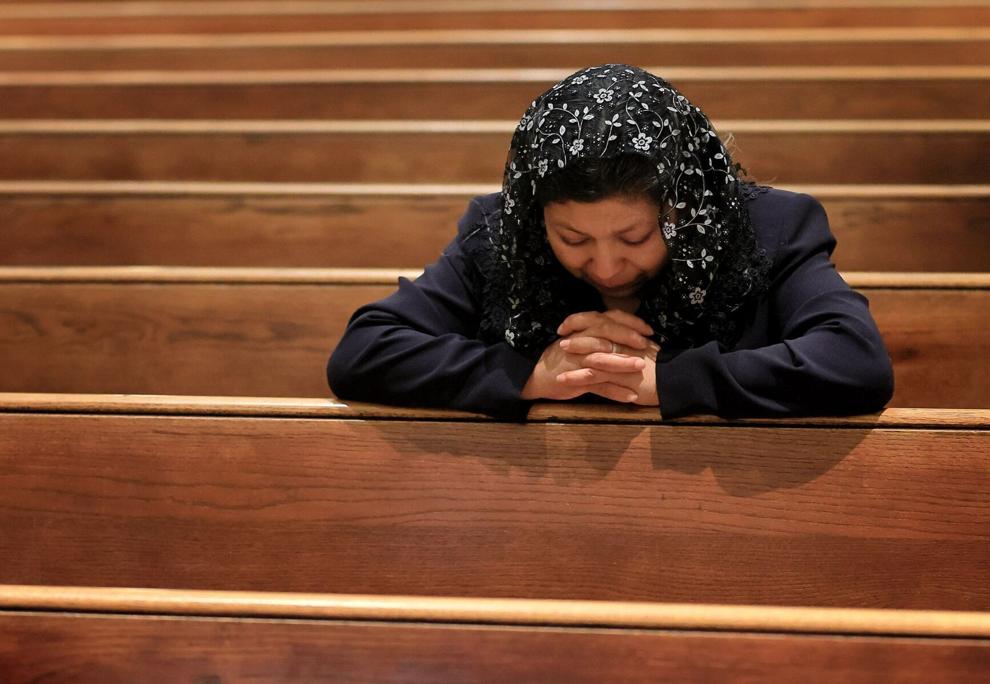 St. Cecilia Catholic Church in St. Louis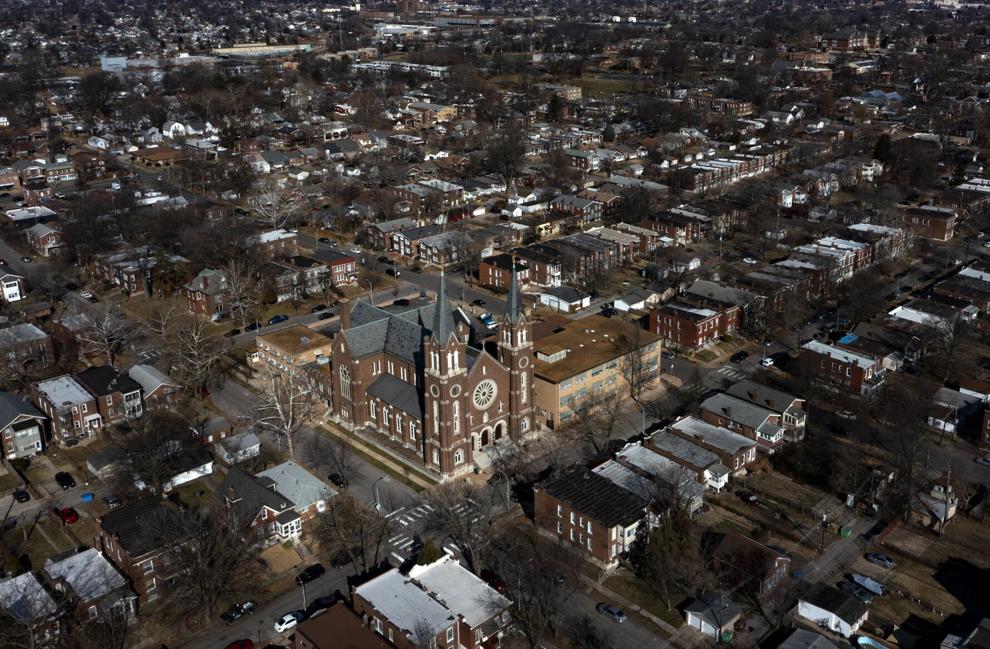 St. Cecilia Catholic Church in St. Louis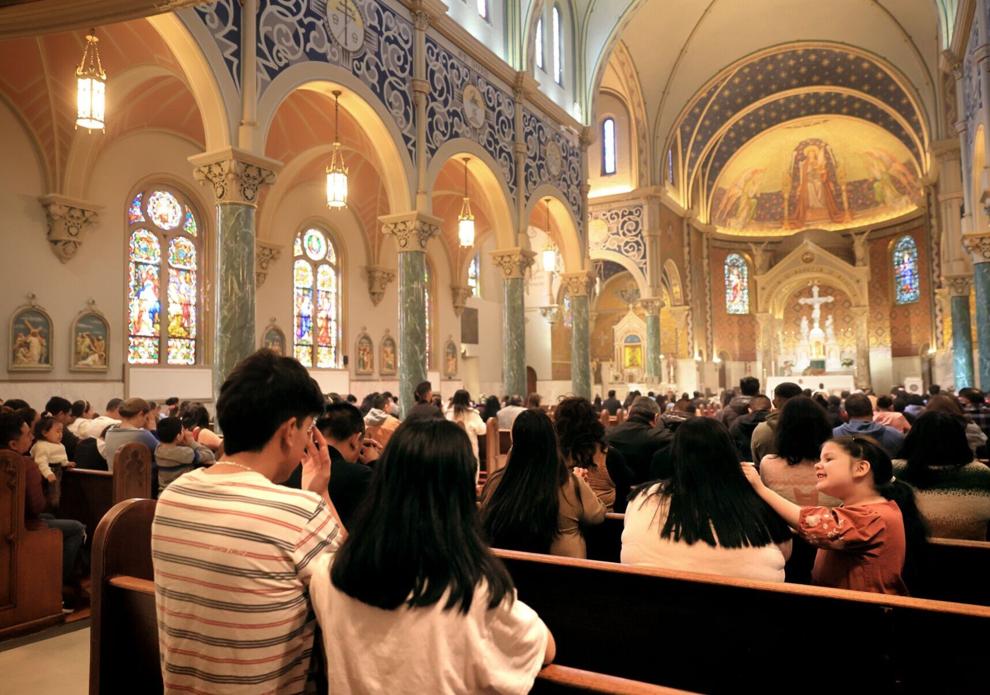 St. Cecilia Catholic Church in St. Louis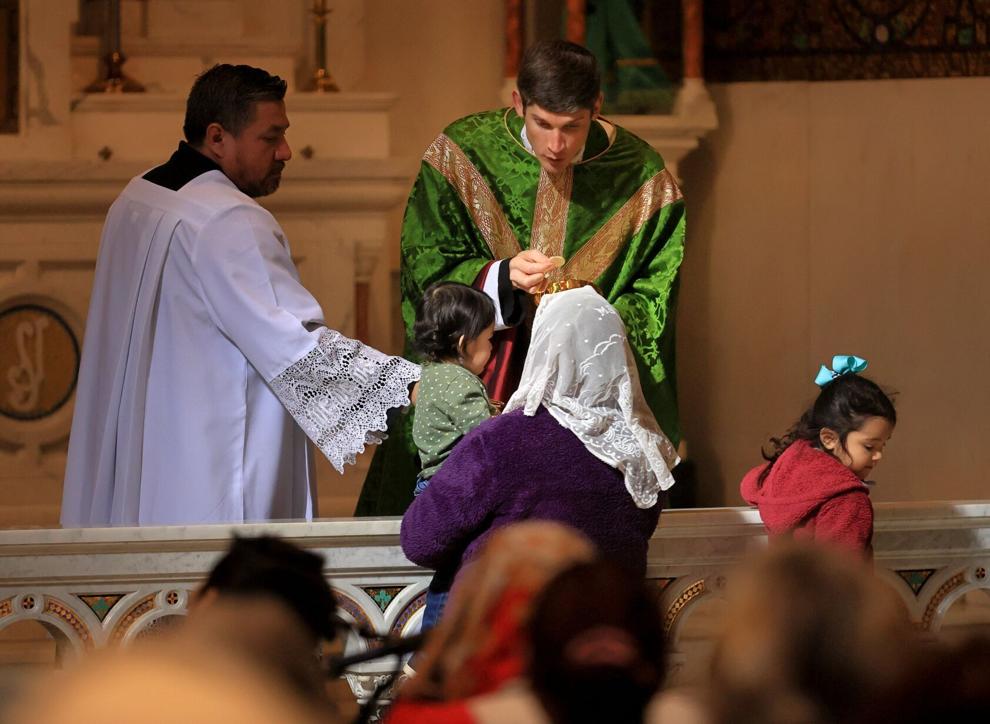 St. Cecilia Catholic Church in St. Louis
St. Cecilia Catholic Church in St. Louis