ST. LOUIS — Up to 4 inches of rain is expected to drench the St. Louis area through Saturday, threatening to inundate creeks and rivers, and spark localized flooding.
Mark Britt, a meteorologist with the National Weather Service office in Weldon Spring, said Thursday that the area will be under a flash flood watch from 6 a.m. Friday until noon Saturday.
The heaviest rainfall will be from about Friday afternoon into Saturday morning, Britt said.
"It could be anywhere from 2 to 4 inches across the entire area," he said.
"So this will be a lot of precipitation," he said. "If we get 2 to 4 inches, or 3 inches for this event, it will cause a lot of runoff and easily cause localized flooding in neighborhoods. It could cause creeks to come up and rivers to come up."
Runoff from the heavy rainfall could bring flash flooding on smaller creeks and streams; river flooding would come later in the weekend and into next week, the weather service office said.
The Meramec River at Valley Park, for instance, is expected to see moderate flooding beginning Sunday, with the river cresting at 22 feet.
Britt warns people not to drive into low-water crossings or around barricades blocking flooded roadways. "Even if you've driven down the same road all your life, you don't know if that street or road has been washed out," he said.
Friday's high temperature is expected to be about 65 degrees. Temperatures are expected to drop to about 25 degrees from Saturday night into Sunday. The colder air arriving late Friday will bring a potential for a dusting of snow, probably Saturday evening, Britt added.
---
'It's not the heat ...' and other St. Louis weather truisms
Just in case you're not from here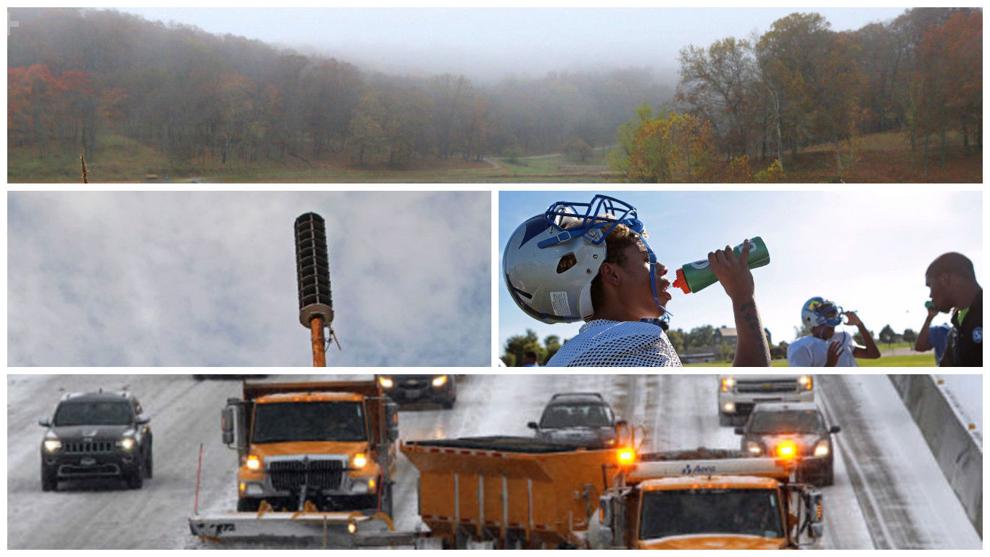 Tornado sirens
'Starm mode!'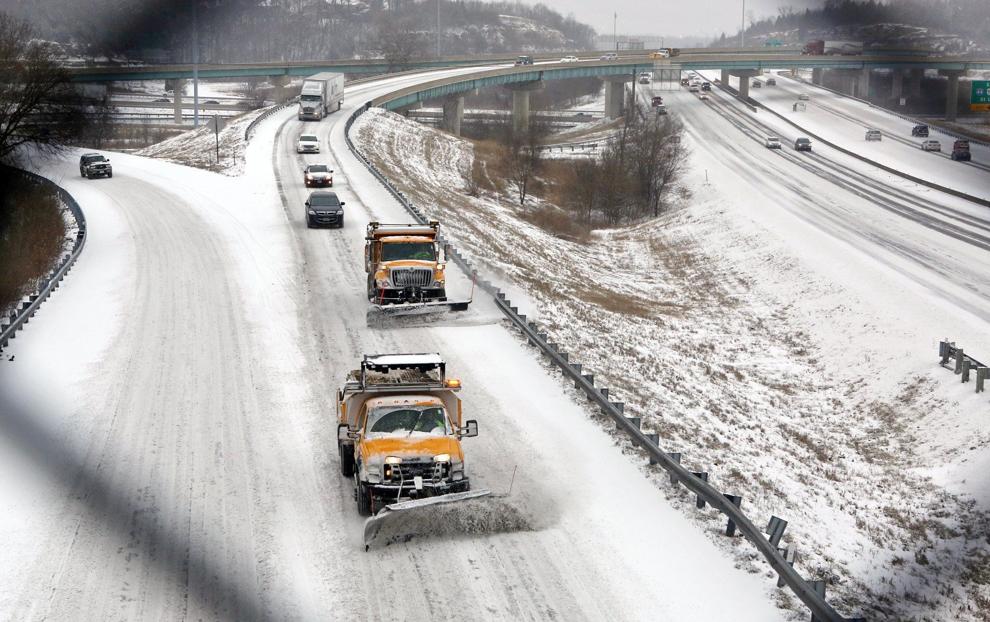 #STLwx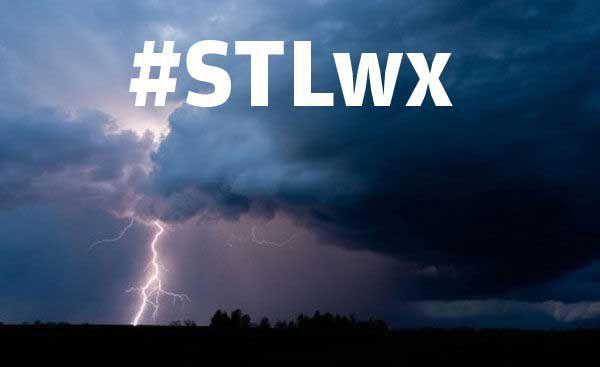 It's not the heat, it's the humidity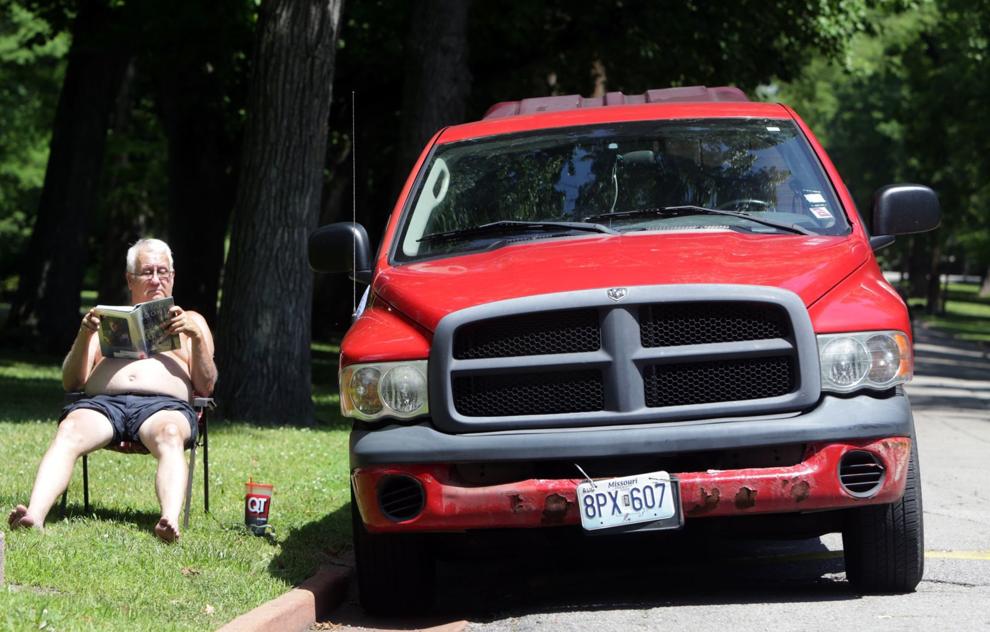 Predictions aren't perfect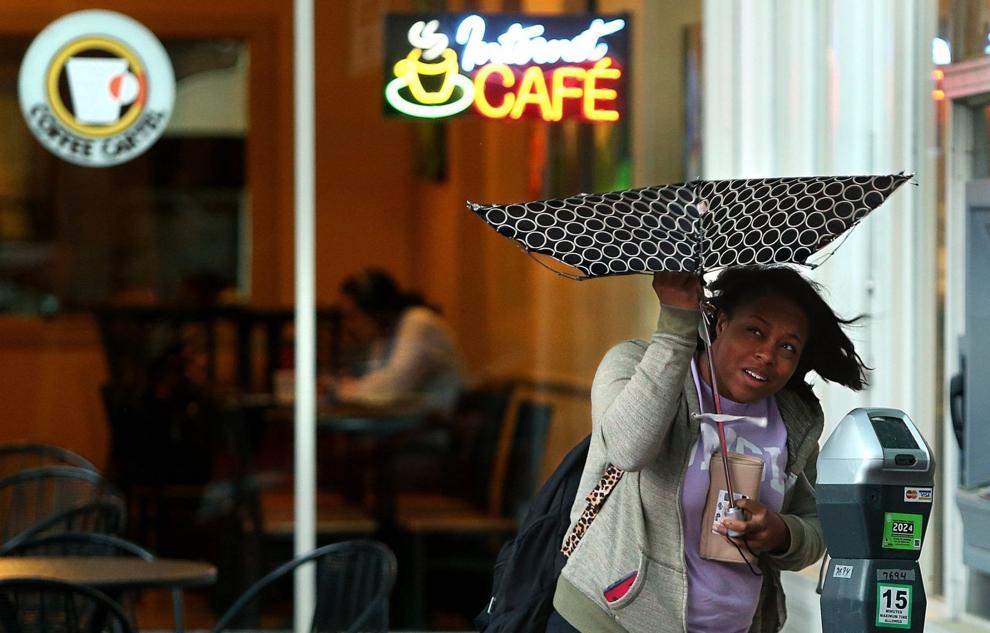 Live shots from Tamm Avenue overpass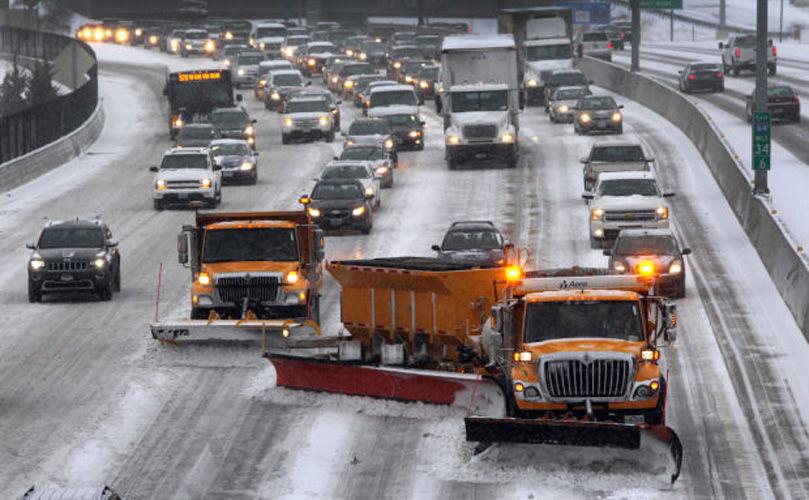 French Toast Map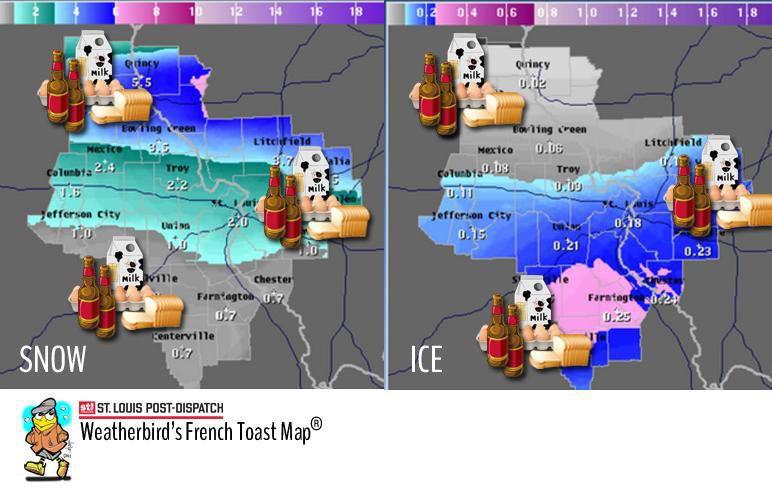 Salty
Snow days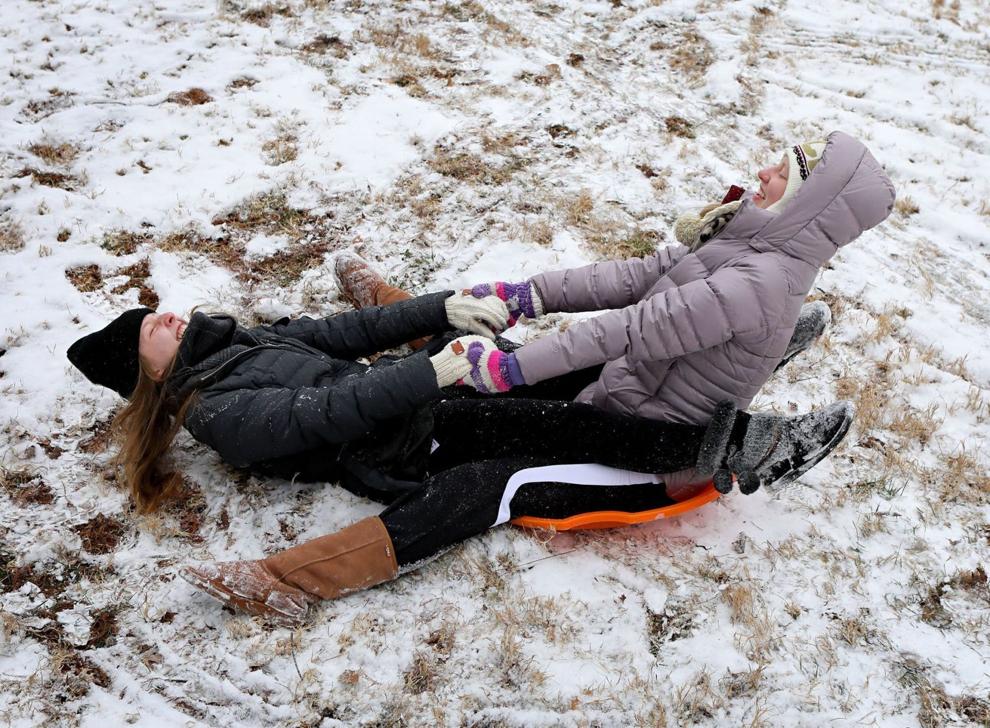 It'll change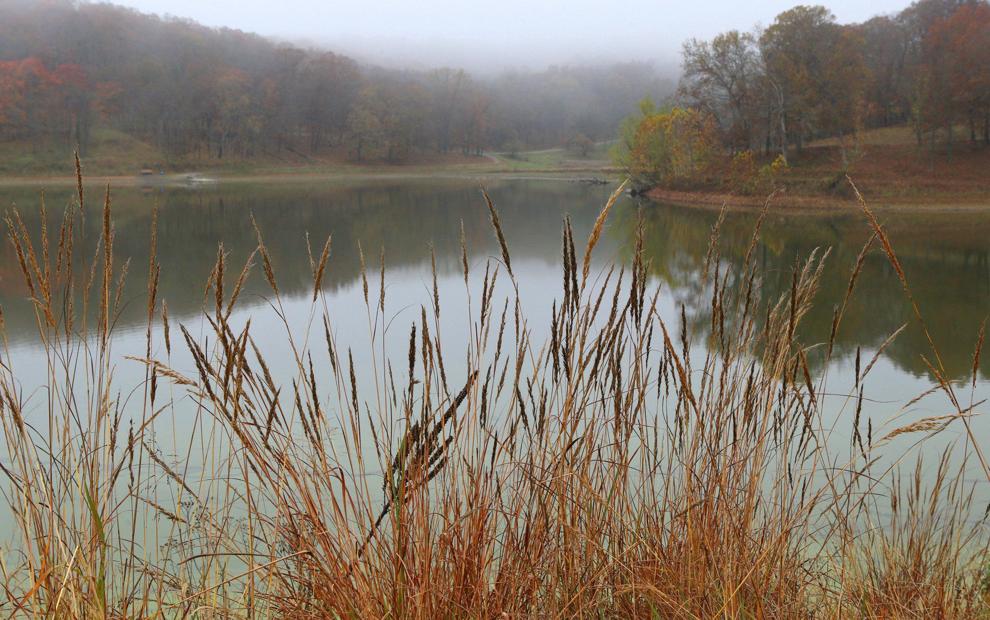 Sandbags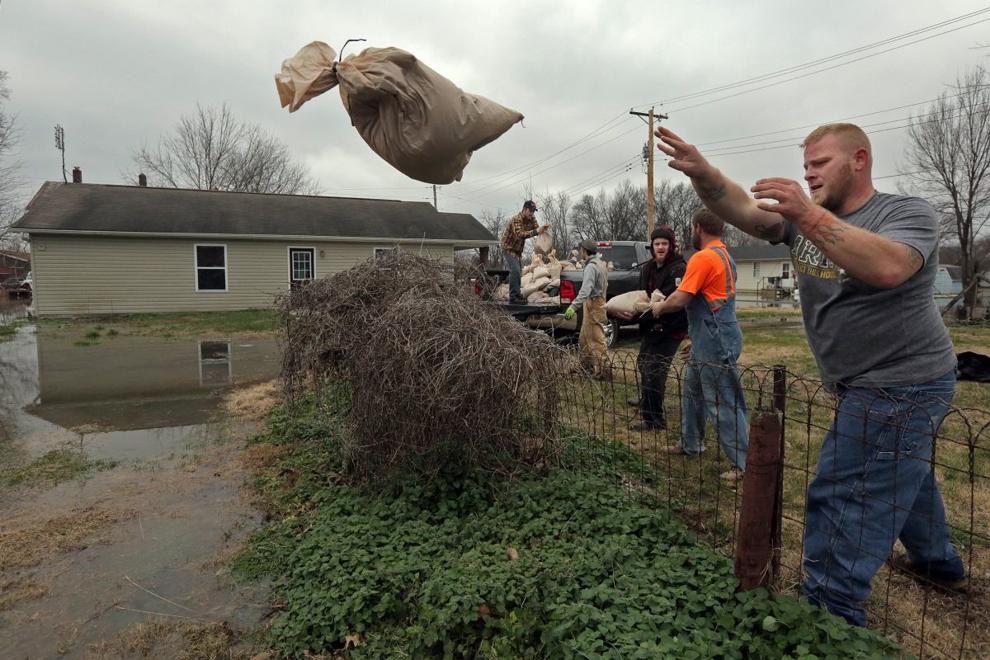 It's going to flood