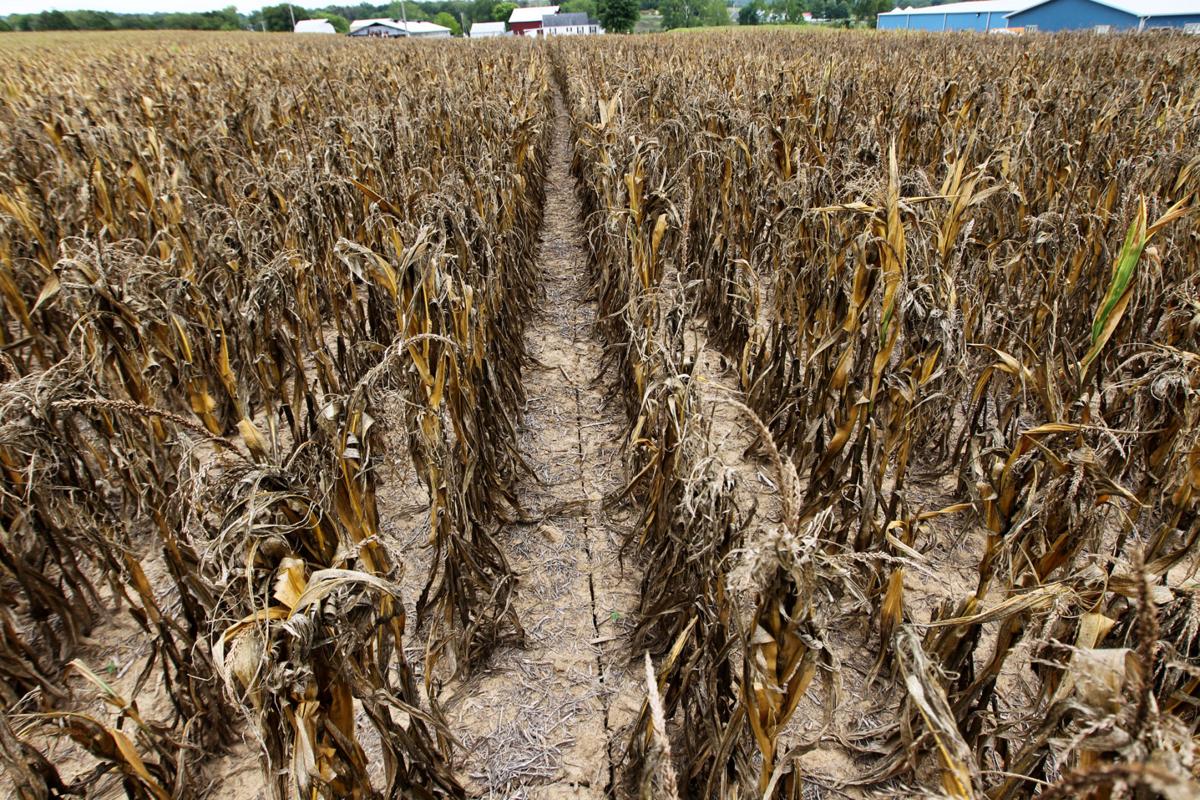 ST. CHARLES COUNTY • For 28 years, the well outside Steve Mueller's modest home in St. Paul provided him with a steady flow of water.
Then, roughly three weeks ago, his son took a shower.
Just like that, the Muellers had run out of water.
"My mother lives up the road," Mueller said. "We've been going there to take showers."
Now you can add residential water wells to the list of casualties claimed by the Drought of 2012.
For months, farmers have been forced to drill deeper wells to water parched crops and feed livestock. But in recent weeks, homeowners across the state have reported that they can't perform basic tasks such as doing laundry or washing dishes, let alone even think about watering their flower beds.
It's a difficult problem to quantify, because most private wells go unmonitored.
But in Wildwood alone, at least a dozen people have contacted the city about dry wells, said Joe Vujnich, the city's director of planning and parks.
"I think what I'm seeing is just the tip of the iceberg," Vujnich said.
Most of those affected live near Hencken Road and Highway 100 in the western part of the city, Vujnich said.
Groundwater at a U.S. Geological Survey well in Wildwood has dropped as much as 50 feet since May.
The depleted supply isn't just from the lack of rain, said Renee Bungart, a spokeswoman for the Missouri Department of Natural Resources. The month of July was the hottest on record, which probably prompted residents to use more water.
Last week, Gov. Jay Nixon announced that state officials had approved more than 3,700 applications totaling $18.7 million to help farmers and ranchers get more water. Under the emergency program, the state pays 90 percent of the cost of deepening a well, drilling a new one or expanding an irrigation system.
But if you're simply a homeowner who relies on well water, you won't see any of that money.
If your well dries up, you could be stuck with a bill ranging from $500 to $12,000.
Danny Flynn, owner of Flynn Drilling Co. in Troy, Mo., said that in the best-case scenario, a well pump can be lowered until it reaches groundwater. In other instances, dry wells need to be dug a few hundred feet deeper. That costs $5,500 on average. But some wells can't be deepened. And digging a new one will run a homeowner upward of $12,000.
In recent weeks, Flynn said, he's heard from 50 to 100 customers whose wells have run dry. His employees are working 60 hours a week trying to keep up with the demand. His crews serve homeowners as far north as Paris, Mo., near the Mark Twain Lake reservoir.
"I've been in the water well business my whole life," he said. "I never seen anything like it."
Flynn said that most of the wells that have run dry are 250 to 450 feet deep.
"Six hundred feet seems to be the magic number," said Mary Anthonis, of Wildwood. "Nobody waters (their lawns) unless they are in a McMansion."
Anthonis has a 480-foot well and has yet to run out of water, although occasionally she sees signs that she's in a danger zone.
Her water comes out cloudy, an indication that her pump is pulling silt.
"You can see it in the toilet," she said.
On those days, Anthonis doesn't do laundry, or wash the dishes.
"It's like playing water games," she said.
Mueller, in St. Paul, said that after his well went dry for the first time a few weeks ago, it replenished itself, only to run dry again.
"We haven't been without water for more than a day or two," he said. "A lot of times, you don't know when you are going to have a problem."
At first he thought it was a problem with the well's pump. Then he learned the well needed to be drilled 400 feet deeper at a cost of $6,000.