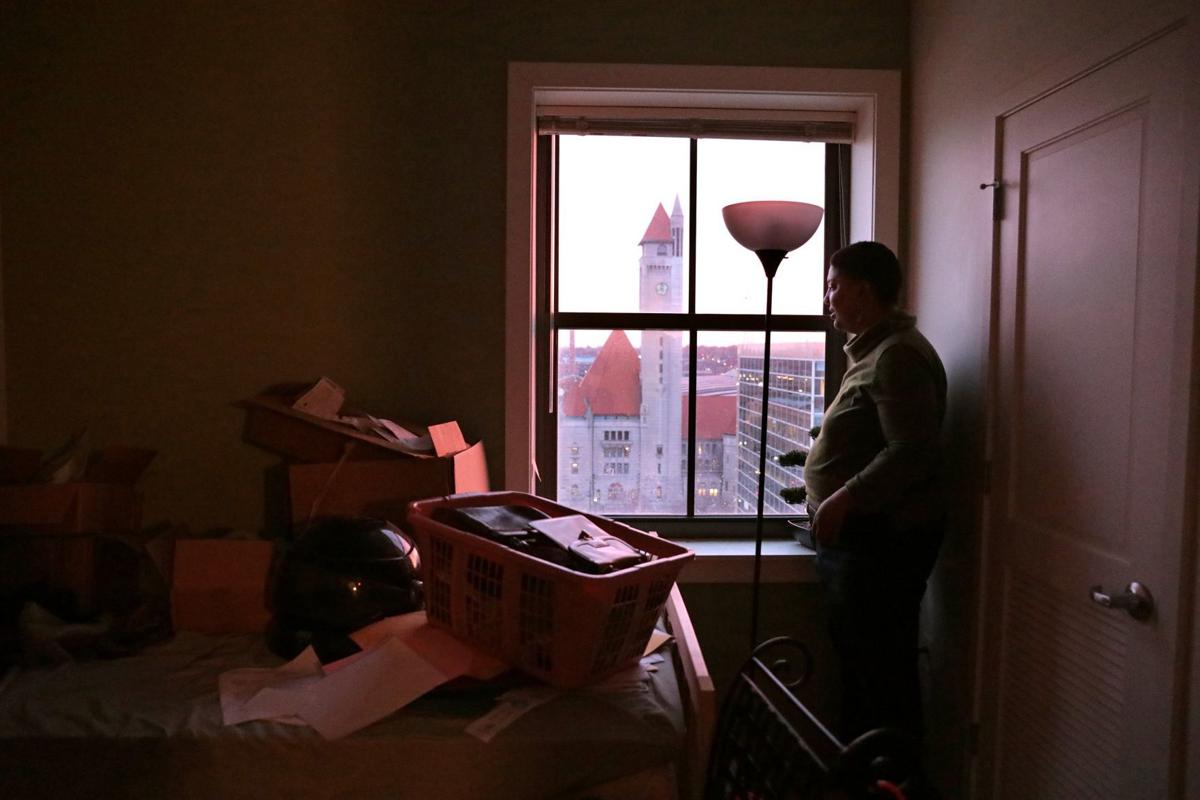 ST. LOUIS • It's like going to a restaurant with a gift card, but not being able to find a table.
"People who work with low-income people day-to-day or people who survive in America on a low income day-to-day know how hard it is to find a decent, affordable unit," said Molly Metzger, one of five researchers on the paper. "And this shows even with a Section 8 voucher, some of those obstacles are still in play."
Application fees and security deposits were found to be the biggest obstacles for the group of 34 the researchers interviewed.
For example, a single, working mother of four may struggle to finance multiple application fees or a security deposit. It's as simple as asking for a security deposit equal to twice the monthly rent from a person who can't afford one month's rent on their own.
The same working mother of four may struggle to find childcare for the time she needs to tour apartments. Once public housing tenants receive a voucher, they have four months to find housing before the voucher goes to someone else.
The research, completed in partnership with the St. Louis Housing Authority, focused on four ZIP code areas in St. Louis where many tenants receive housing assistance. A group of 34 people who live in those ZIP codes, half in the city and half in the county, were interviewed about their experience finding housing using a voucher.
The Housing Choice Voucher program, formerly known as Section 8, covers a portion of rent for low-income households. The vouchers are used to pay rent in the private housing market. The program, funded by the U.S. Department of Housing and Urban Development, currently assists 2.2 million households.
Vouchers are supposed to make finding housing easier for people struggling to make ends meet. To be eligible for a voucher, household income must be less than 50 percent of the median income of the area where the person will live.
To qualify for a voucher, a family of four in the city of St. Louis can't have gross income of more than $38,400 (no more than $37,250 in St. Louis County).
Nationally, three out of four households that meet the income criteria receive no assistance, according to a report by the National Low Income Housing Coalition. Those who apply for a voucher can wait for a year or more before receiving one. Wait lists are currently closed at the city and county housing authorities because of high demand.
One advocate in the local fair housing community wasn't surprised by the study's finding that application fees and security deposits often stand in the way.
"It's a problem for sure, and the Department of Housing and Urban Development just doesn't pay for those funds," said Janie Oliphant, who in 2014 was a research assistant on the study and is now the program director at Ascend STL's Mobility Connection program.
In other studies cited by the Washington U. researchers, renters had to sacrifice on home features or location to find an affordable home. When that's not the case, transportation or income requirements can impede renters from getting into a property.
Landlords often require tenants to have a monthly income at least two or three times the rent. This requirement can act as a gatekeeper for low-income tenants.
Though legal, local fair housing advocates see this as a form of income discrimination. Landlords see it as a safeguard in tenant selection.
"Part of our qualifying process is if they can afford rent comfortably with other expenses added on to that," said Angie Hickey, president of property management company Red Brick Management and St. Louis Apartment Association board member.
Landlords can set their own requirements, said Kalila Jackson, senior staff attorney with the Metropolitan St. Louis Equal Housing and Opportunity Council, but there are ways to level the playing field.
"A lot of other jurisdictions base income qualifications off of the renter's portion of the voucher," Jackson said. "So they just have to show they can make three times what they are required to pay."
That's the best practice for landlords to follow, said Amy Groff, senior vice president of industry operations for the National Apartment Association.
Red Brick Management does consider Housing Choice Vouchers as a part of a person's income when they apply, Hickey said.
How much of the rent covered by the voucher depends on household income. Families must pay 30 percent of their monthly adjusted income the first year they're in the Housing Choice Voucher program, and 40 percent thereafter. The voucher covers the rest.