ST. LOUIS — It's 7:52 p.m. and Anthony Greene is live in St. Louis.
For now, the Facebook livestream video — gaining viewers by the hundreds — is focused on Greene's face as his eyes dart around a BP gas station where he's parked.
"Everybody hit that share button guys," he says. "It's about to go down."
Greene lays out the situation: He's about to confront a 69-year-old man who thinks he's meeting a 12-year-old girl after having sexual conversations online. But it's a setup. There is no girl. The man was talking to one of Greene's associates, and it'll be Greene — a 6-foot-4, 350-pound trucker in a Cardinals T-shirt — whom he'll meet at this busy gas station.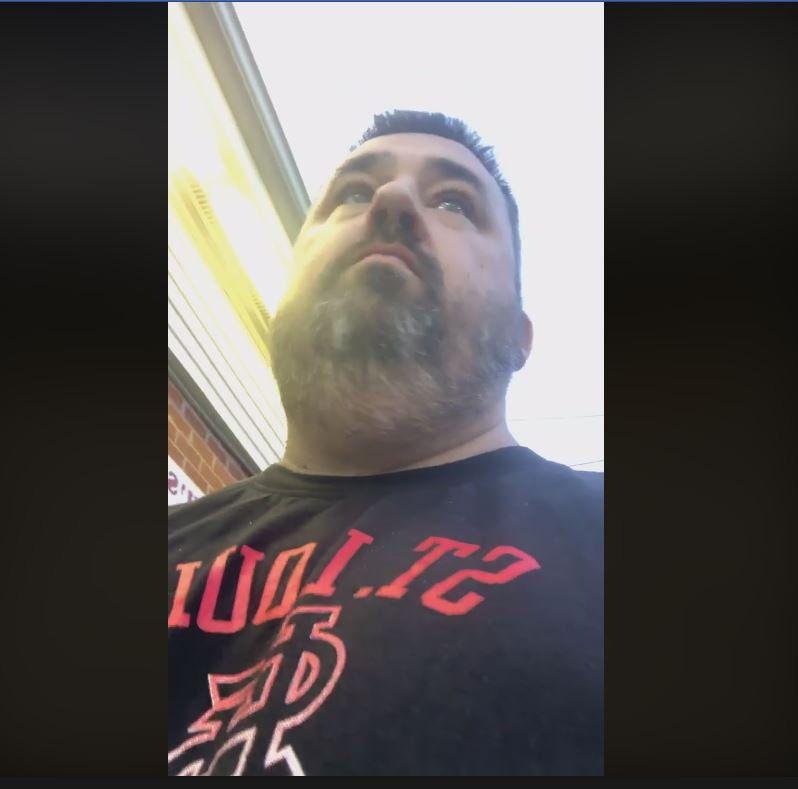 The target's SUV pulls into the lot, and Greene starts to breathe more quickly.
"All right, calm down, Tony," he says to himself. "Calm down."
Soon the camera view switches direction to show the target: A man in khakis with gray hair and glasses.
"Whatcha doing, Dennis?" Greene shouts, beginning one of four "busts" he would carry out in St. Louis that weekend.
Greene is an amateur "predator hunter," part of a phenomenon that's spread on sites like Facebook and YouTube in the last year. Think of the old NBC show "To Catch a Predator," but instead of polished broadcaster Chris Hansen and a camera crew exposing wide-eyed men in a fake house, these predator hunters are regular guys with cellphone cameras chasing down men at gas stations and on fast-food parking lots.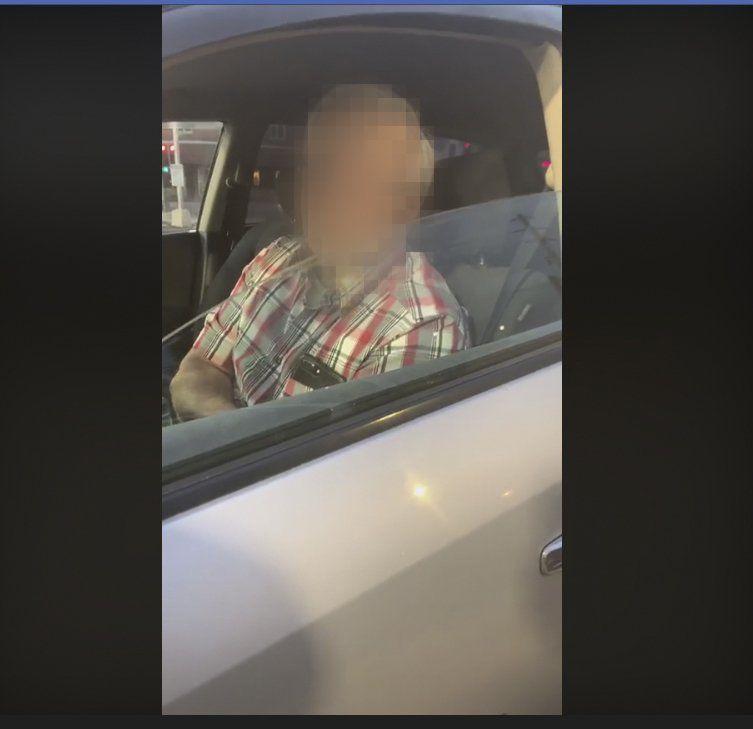 And it's all broadcast live online.
The pages gain hundreds of thousands of video views and devoted fans, who make donations or buy merchandise to support the effort.
The hunters say they bring awareness to the serious issue of child sexual abuse, and argue they may even stop real children from getting hurt. But critics say its a dangerous new form of vigilante justice. Some local law enforcement officials interviewed by the Post-Dispatch said the pages create volatile situations that should be left to trained professionals, and unleash a form of mob justice that's hard to control.
Police records reviewed by the Post-Dispatch show several local law enforcement agencies have told Greene not to work in their jurisdictions. Other departments are caught off guard when they get calls pouring into their dispatch centers from viewers watching the confrontations. In some cases, officers have had to respond when some of the stings got ugly.
Prosecution of the men who are exposed is rare, though it has happened. Greene and other predator hunters say they want the men to be locked up, but prosecutors from St. Charles County, St. Clair County and St. Louis all said they were unlikely to be able to build a case based on this kind of civilian investigation alone.
Sanctioned or not, predator hunters say they aren't going to stop.
Greene initially agreed to talk but did not show up to a scheduled interview and stopped responding to a reporter's messages. Still, he often repeats the same line to critics on his page.
'Sometimes," he says, "internet justice is better than police justice."
Going viral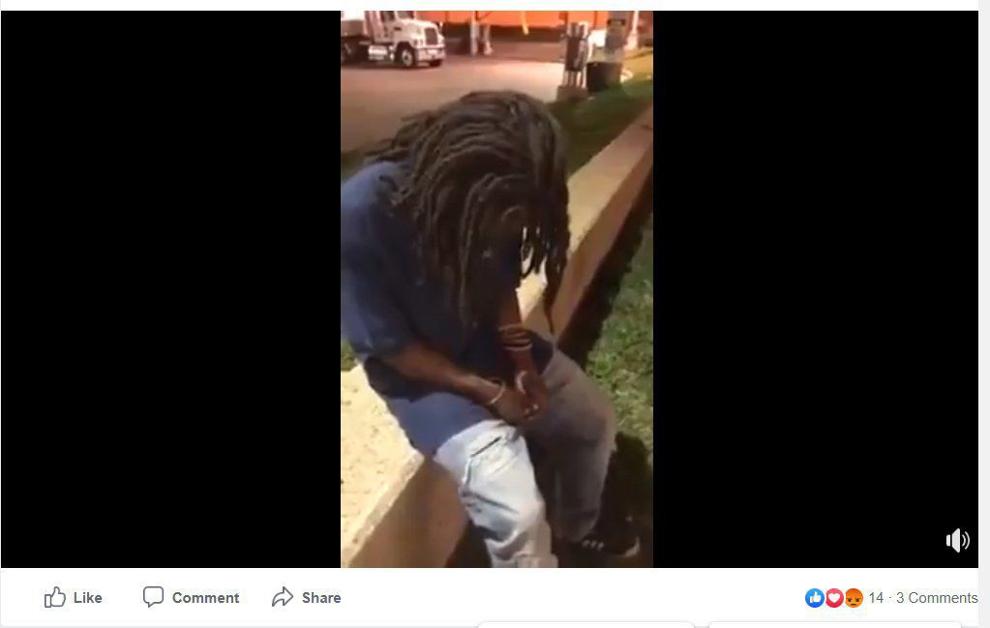 Greene's Facebook page, Truckers Against Predators, was once the most popular page of its kind in the U.S.
At its peak, the page had more than 92,000 followers and 300,000 to 400,000 views on most videos.
Greene launched the page in St. Louis in June 2018. He was inspired by another hunter, Shane Coyle, a former MTV reality show contestant who is known for prank calls and The Ultimate Decoy Facebook page. Coyle lured suspected predators in Florida by disguising his voice like a young girl, then filmed confrontations with the men in public, sometimes even bringing a megaphone to yell insults.
Greene takes a different approach. He uses a team of women he calls "decoys" who chat with the men on social media and dating sites. They use pictures of adult women, but in messages claim they're 14 or younger. Many men stop talking to them after that, but some continue. The decoys then set up meetings at a public place around St. Louis or on Greene's trucking route across the country.
That's when Greene steps in.
"Keep your hands where I can see them!" he said approaching one man in a typical confrontation last summer. "Hey, I'm not a police officer, OK, but we all have firearms, OK? I just want to make sure you're not going to shoot me."
He usually gets aggressive.
"If that were my child, you would be (expletive) shot right now and I'd go to prison," he told one man.
"Maybe you should just (expletive) go jump off a bridge," he told another.
Greene often tells the men he was a victim of sexual abuse himself.
"I'm about to cry, you know why? Because this happened to me as a child," he told one man this May. "I just want you to understand what happens to a 12-year-old when something like this happens in their life. It wrecks their life."
Greene tells most men he's going to report them to law enforcement.
"I work closely with the Cyber Crimes Unit of the St. Louis Metropolitan Police Department," he has often said in videos filmed locally.
When asked about this statement, a St. Louis police department spokesman denied that Greene was working with the department or at the department's direction.
Greene's page grew quickly. Soon there was a Truckers Against Predators rap song and fans bought stickers and T-shirts with the official logo. There was even talk of a reality show.
Plans were put on hold by January, though, when Facebook permanently removed the page for violating its terms of service. The move appeared to be part of a platform-wide crackdown on predator hunter pages.
Greene re-launched this spring. His page quickly grew to about 10,000 followers after just a few weeks of new videos. The page was temporarily taken down this week, Greene said in a text to a reporter, because he was editing the page to make it more "family friendly."
Metro East effort
As Truckers Against Predators was first taken off Facebook late last year, another local page, KTS Predator Hunters, based in Metro East, was growing.
Kyle Swanson started the group in December, and though he's faced his own Facebook bans, his page has already attracted almost 16,000 followers.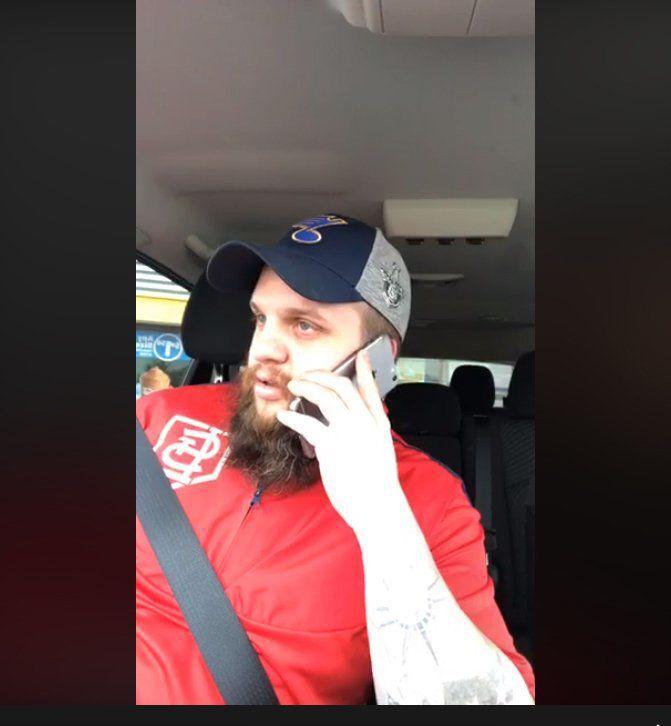 "I'm texting with four guys who think I'm a little girl as we speak," Swanson told the Post-Dispatch during a recent interview.
Swanson, a 28-year-old retired Army veteran, says he started the work after a female friend got a creepy message from a man on Facebook. Swanson already had a public Facebook page where he pranked people on video chat sites, so his friend asked him to message the man for her to mess with him.
"He was getting nasty, so I told him I was 14 years old and he was all about it. It was disgusting," Swanson said. "He still wanted to meet up."
Swanson posted screenshots of the conversation on his page and the post was shared about 4,000 times.
"I thought, how many more of these creeps are out there?" Swanson said.
He switched the focus of his page, and so far has posted more than 80 chat logs or videos of meetups with suspected predators.
"I can't go to the Edwardsville Walmart anymore without at least one person recognizing me," Swanson said, adding that victims of sexual abuse have thanked him for his work.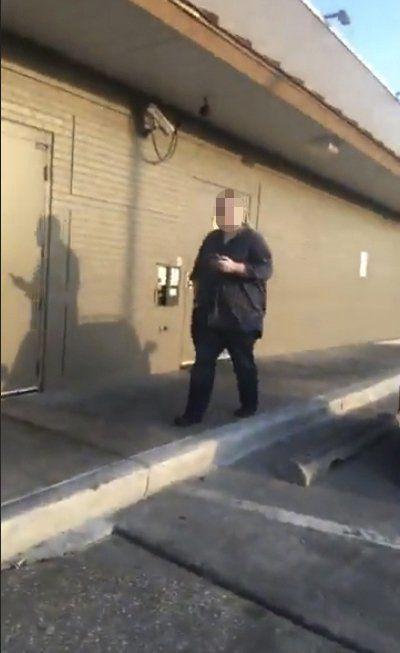 But keeping the page under control has weighed on him.
Earlier this year, Swanson teamed up with two men — the T and S in KTS Predator Hunters — for his stings. Both quit in April after getting a letter from a lawyer representing a man they exposed. His partners asked Swanson to take down all the videos they did together.
So Swanson continued alone.
He said he doesn't worry about lawsuits, but is concerned about the mob justice that can develop in response to his busts.
In one case, the family of a young man exposed was harassed.
"His mom had to call off work," Swanson said. "His little sister would be walking home from school and cars were pacing in front of their house. I never want that."
Another time, a man exposed was driving a van with the logo of a local flower company in the video. Social media users began sending angry messages to the shop, but it turned out the man wasn't an employee. He had bought the van used and never removed the logo.
Swanson started a policy to ban anyone from his page if they contacted family members or people who knew the men accused.
"We need people to be there to share the things that we're sharing," he said. "We don't want them to go on their own detective spree."
Some police departments say the same thing about predator hunters like Swanson and Greene.
Run-ins with police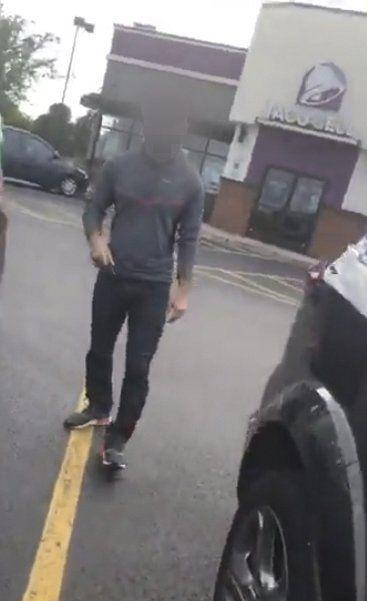 Some authorities worry the pages are a public safety risk.
Take, for example, the night of July 27, 2018, when Greene called the Jefferson County Sheriff's Office to report he'd be confronting a man who thought he was meeting a 14-year-old girl for sex. Greene told a lieutenant that he often worked with St. Louis and St. Louis County police, and submitted cases directly to prosecutors, according to sheriff's office records. But when the lieutenant checked, he was told by St. Louis County police investigators that Greene had been told to get out of town by several departments because of his tactics.
"I called Greene back and heard a small child in the background," the lieutenant wrote in a report. Greene told him he brought the toddler along to the meeting with an alleged child predator.
The lieutenant told Greene to move out of their jurisdiction.
Police have also been called when viewers figured out where livestreams were happening and confronted the men.
The video of one meetup at a hotel in Union, in Franklin County, ends after an angry viewer can be heard approaching.
"You're lucky you don't get shot!" the man yells. "I will shoot your (expletive) (expletive) home boy!"
Seconds later the video cuts out.
During a meetup last summer, Greene enlisted the large crowd gathered in the middle of the night at a gas station in St. Louis' Near North Riverfront neighborhood.
"He needs to be killed!" someone on the lot yells.
A man from the parking lot walks up and says, "Have you ever been robbed on camera before?" before the accused predator gets in his car and drives away.
Police have been called at least once when one of the men threatened suicide.
On July 24, 2018, for example, St. Louis police were called to a disturbance at a gas station and found Greene confronting a man who said "he had only showed up because he was going to kill himself and wanted someone else to be there while he did it." Paramedics took the man for treatment to Barnes-Jewish Hospital.
Suicide has always been a risk for predator hunters.
NBC's "To Catch a Predator" went off air in 2007 not long after a man died by suicide during filming. Hansen's crew followed police on a search warrant in an assistant prosecutor's house in northwest Texas. When they went inside, the man shot himself. His family sued NBC for $105 million and settled out of court.
Predator hunters have faced their own legal problems. Ryan Laforge, who runs Creep Catchers in British Columbia, was convicted last year in two cases of assault after confrontations turned physical. Then there is Zach Sweers in Michigan who shut down his YouTube channel, Anxiety War, after two civil suits were filed by men he had filmed. And POPSquad, based in Connecticut, exposed a gay man who killed himself a half hour after he was filmed, NBC News reported.
Will cases hold up?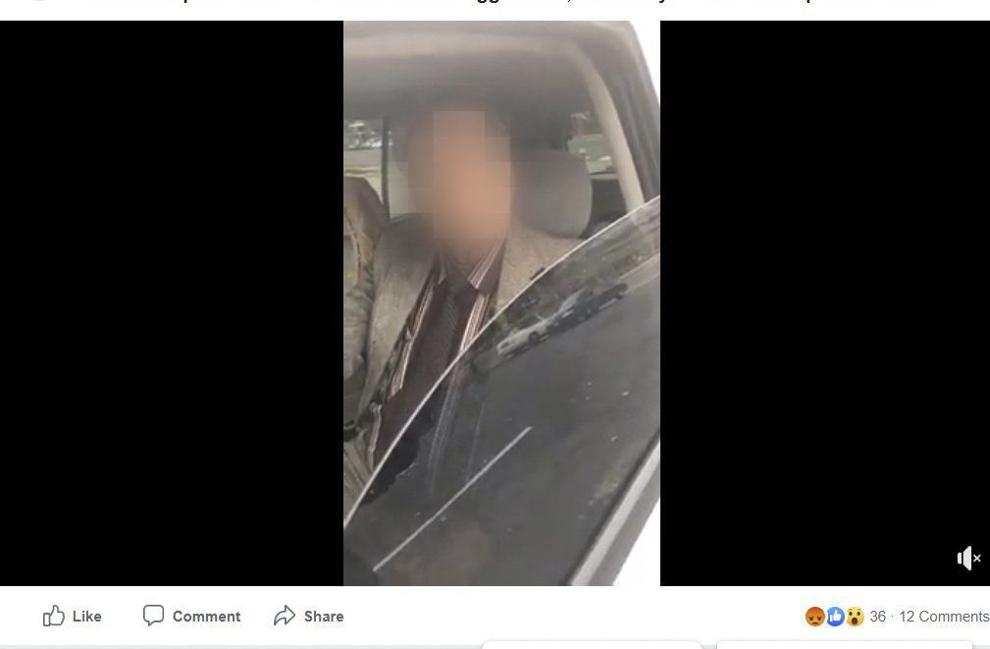 A handful of men have been arrested after Greene or Swanson confronted them, but most of those cases have been dropped.
Arrests include two men filmed by Greene and taken into custody by Bridgeton police during confrontations at a QuikTrip on two nights last December. The department applied for warrants, but charges were refused by the St. Louis County prosecutor's office.
In another case, Greene helped spur charges against a man he met in Franklin County for enticing a child and attempted statutory rape. But when prosecutor Matt Becker took office in January, he quickly dropped the case, arguing a charge couldn't stick under Missouri law: The statute outlawing enticement of a child for sexual activity online has a caveat for law enforcement posing as a minor. It doesn't do the same for civilians.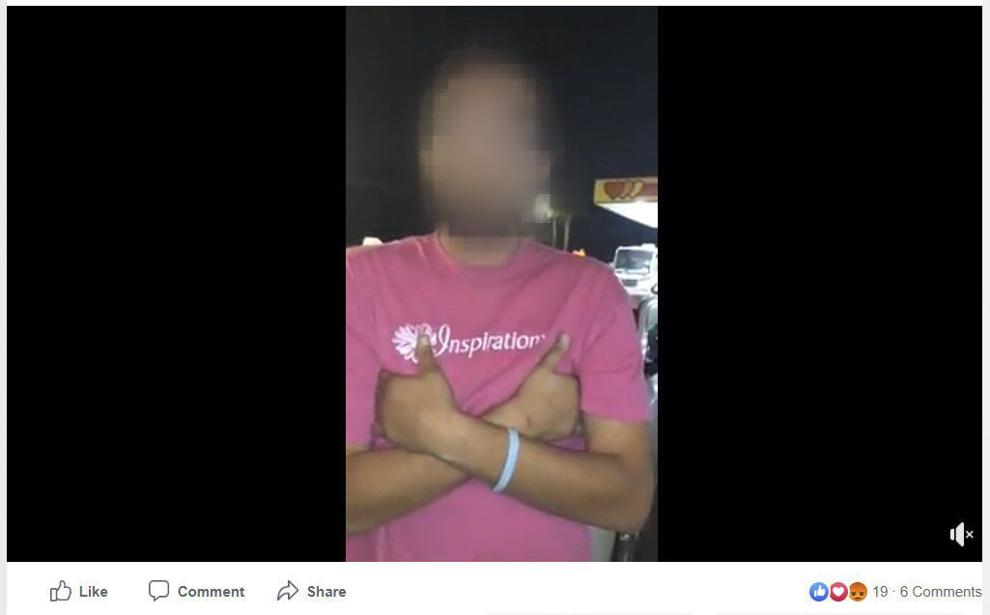 There is also a case pending in Illinois against a man exposed by Swanson and KTS Predator Hunters.
Shawn Lindsey, 33, is charged with soliciting a child and grooming, after allegedly messaging one of Swanson's fake profiles. Police in Lindsey's small hometown of Okawville, Ill., about 45 minutes east of St. Louis, made the arrest based on Swanson's chat logs.
"There's just four of us here, so we don't have much time to Facebook," said Okawville Police Chief Steve Millikin. "But now, look, lo and behold we have three felony charges. We're tickled to death by it and we're grateful for what he's doing."
But criminal cases relying on these "investigations" face obstacles, said Anders Walker, a professor at the St. Louis University School of Law.
"These cases wouldn't get past any good defense attorney," Walker said. "They could ask them: Why exactly are you out here fighting crime and not letting the police do it? Or maybe the guys running these pages are victims themselves or they have family members who were … It's easy to make it look like they have a motive to set people up."
Anders said the hunters could be accused of entrapment, persuading someone to commit a crime that person had no previous intention to commit. There may also be issues with evidence collection when a case is built by amateurs using their own phones and computers, Walker said.
In May, St. Louis police commanders sent a department-wide memo instructing officers to alert the cyber crimes team if they are called to Greene's confrontations. The memo said officers are not to arrest anyone exposed by Truckers Against Predators.
That advice came from the St. Louis Circuit Attorney's Office, which said cases built on Greene's evidence alone were unlikely to hold up in court.
"While we believe the intentions of these citizens are good, the consequences personally and legally can be serious," the office said in a statement to the Post-Dispatch. "We encourage (Truckers Against Predators) and all citizens to work with law enforcement to ensure the constitutional rights of all citizens are protected and those breaking the law are legally held accountable."
Despite reactions from authorities, Greene and Swanson continue to expose predators online. They acknowledge it's dangerous and controversial, but say the greater mission is worth it.
"I'm going full force now," Greene said in a video in May as he looked straight into the camera. "And I'm not planning to stop any time soon."