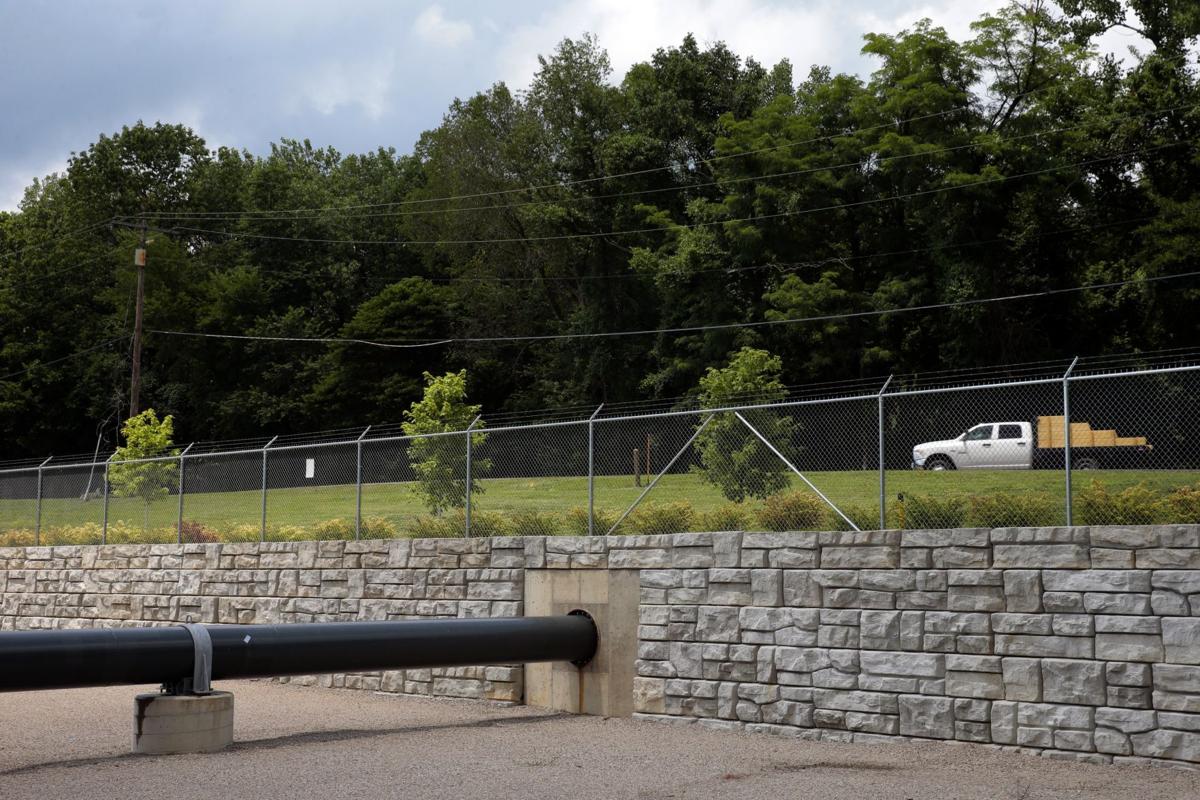 ST. LOUIS — Spire's push to keep operating a legally imperiled natural gas pipeline now rests on a sudden flurry of three parallel moves.
Federal regulators on Tuesday issued an emergency certificate allowing the St. Louis-based natural gas utility to continue running its Spire STL Pipeline for another 90 days. The company hails the two-year-old project as critical to the region's gas supply, but in June the U.S. Court of Appeals for the District of Columbia revoked the pipeline's approval.
Spire also filed late Monday a motion to stay the decision, which would have otherwise shut down the pipeline on Tuesday, a week after the court denied Spire's request to rehear the case.
Additionally, Spire's motion indicated that the company would file a petition to bring the case before the U.S. Supreme Court. The utility has hired high-profile lawyers to assist in the fight, including Eugene Scalia, son of the late Supreme Court Justice Antonin Scalia, and Theodore Olson, who has argued for the winning sides in major Supreme Court cases — such as the Bush v. Gore case that decided the 2000 presidential election, and Citizens United, which solidified the role of corporate spending in politics.
The 65-mile pipeline runs connects St. Louis with Scott County in Illinois, where it connects to a national network.
The Federal Energy Regulatory Commission is tasked with reviewing its original ruling and addressing the court's concerns.
"Essentially this means, 'We'll get back to you no later than December on next steps,'" said Gillian Giannetti, an attorney focused on FERC issues for the Natural Resources Defense Council. "'We're going to tack on 90 days to our consideration window.'"
Spire said that the moves give it an "opportunity to breathe" and mount a renewed pitch to keep the pipeline in service "without the threat of a looming shutdown," said Sean Jamieson, general counsel for the arm of the company that developed the project.
"We are able to engage in meaningful discussions about the need for this pipeline," Jamieson said.
The company argues that extreme weather events like February's widespread deep freeze across the central U.S. have illustrated the pipeline's importance, since the St. Louis region was largely able to avoid gas supply problems and skyrocketing costs that plagued places such as Texas and western parts of Missouri.
But that question about the line's necessity remains at the heart of the case. The D.C. ruling in June said that the need for the project was never adequately demonstrated or justified, thanks to factors including the St. Louis area's roughly flat demand for natural gas over the past two decades.
The court's stance echoed previous skepticism from regulators at the Missouri Public Service Commission and even from some of FERC's own leaders, who have been critical of the project and the decision to approve it.