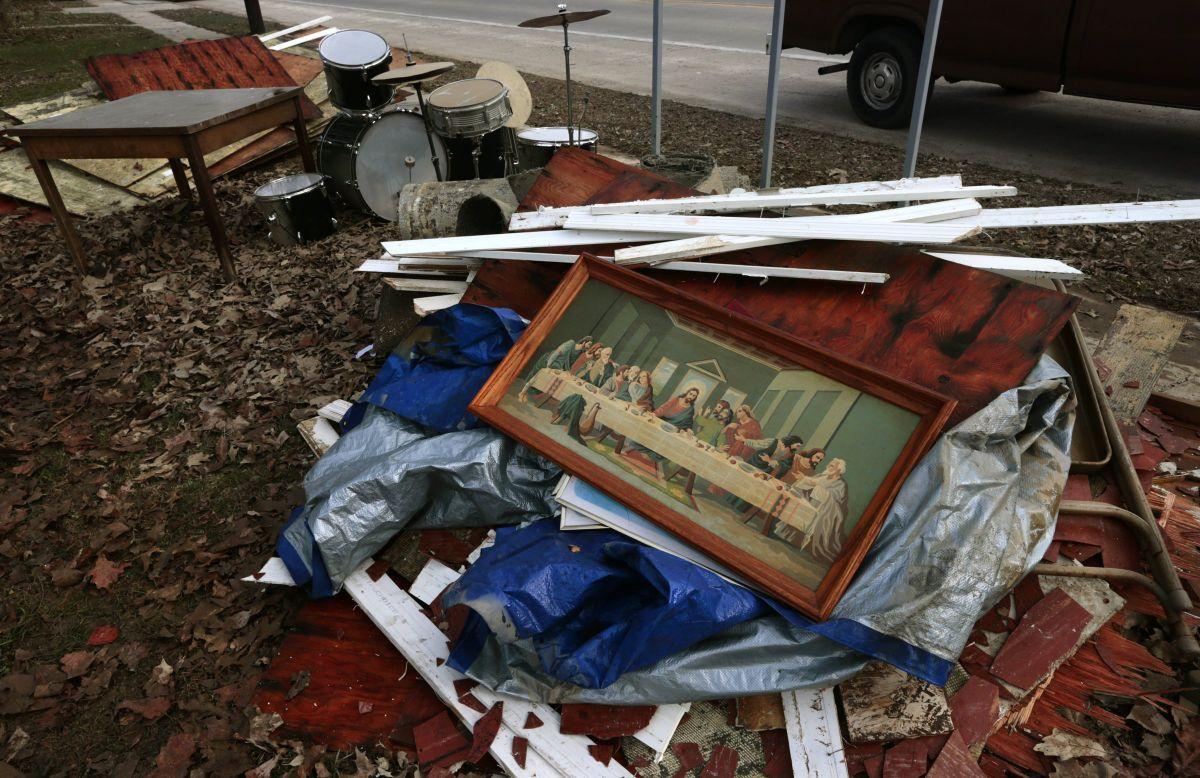 ST. LOUIS • Federal disaster-aid programs, including flood insurance, have paid nearly $43 million so far to Missouri residents and business owners who suffered damage from record rainfall and flooding in late December.
The largest single amount, $29 million, represents claims by 766 holders of flood-insurance policies. The Federal Emergency Management Agency, which administers the insurance program, made $9.7 million in grants to 1,715 households for uninsured losses. The U.S. Small Business Administration also has approved $4 million for 82 loans, mostly for residential repairs, with 141 other applications under review.
In theory, a flooded household can quality for all three.
FEMA grants for uninsured losses include $7.3 million to 1,149 households in the St. Louis area. Hardest hit was Jefferson County, where 430 households received grants of $3.8 million.
The numbers aren't final. Four federal aid centers remain open in the metro area, and applicants have until March 21.
But Douglas Kramer, deputy administrator of the Small Business Administration, said, "We probably have worked with a good amount of the people we're going to see." On Wednesday, he toured the disaster-aid center at Arnold City Hall.
Local FEMA spokesman John Mills said inspectors have seen about 90 percent of the damaged properties reported. Its county-by-county numbers are similar to post-flood estimates of affected households by the American Red Cross and local emergency offices.
FEMA provides as much as $33,000 per household, although most grants are far smaller. The statewide average is $5,600, to help with such things as temporary lodging, home and vehicle repairs and new furniture.
Overtime costs for local governments and damage to public works, including roads and bridges, will push the cost higher. Claims are under review, a state spokesman said, but preliminary estimates reached $56 million.
President Barack Obama's disaster declaration of Jan. 21 for Missouri covers 33 counties. Thirty-seven counties and the city of St. Louis are eligible for reimbursement of public costs.
Illinois has until Feb. 26 to apply for similar aid. A spokeswoman said the Illinois Emergency Management Agency is reviewing whether there was enough damage in 19 counties, including the Metro East, to qualify.
Drumming rainfall of eight of more inches fell for three days beginning Dec. 26 along a track from southwest Missouri through St. Louis into southwestern Illinois. The downpours swelled the Meramec River by 35 or so feet, cresting as much as 4.4 feet above the former record in December 1982. The Meramec and tributaries, especially the Bourbeuse and Big rivers, swamped hundreds of residences.
The rain also boosted the Mississippi and Missouri rivers, flooding parts of St. Charles County.
Debris pickups ended Monday. FEMA's report of total collections include 2,838 tons of residential debris, such as ruined furniture and wallboard, and 28,378 items of hazardous waste, including household appliances and electronics.