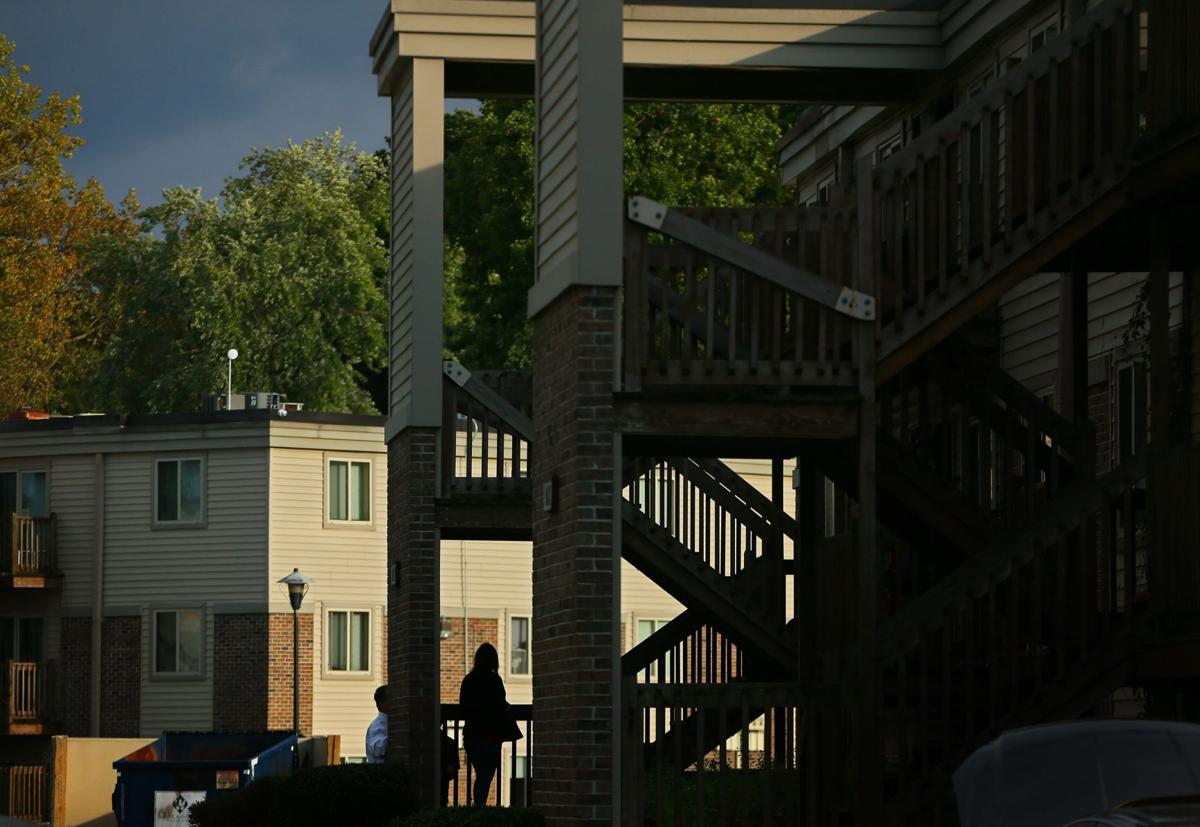 FERGUSON — City officials said Tuesday they are "working every avenue" to help about 80 residents of the Pleasant View Gardens apartments, who found a notice on their door over the weekend stating they had three days to clear out of their apartments.
Pleasant View Gardens — formerly the Canfield Green complex — is the site where Michael Brown, 18, was shot dead by a police officer in 2014, catalyzing protests nationwide over police brutality. The property was taken over earlier this year by an affiliate of the New Jersey-based Aria Legacy Group.
A call to managing partner Joe Novoseller was not returned.
It's unclear if the property manager can issue a mass eviction order demanding that people vacate apartments within three days while St. Louis County's eviction moratorium is in place until Oct. 3. The County Council voted earlier this month to extend protections for renters who are at risk of eviction due to inability to pay, in the dual interest of preventing people from becoming homeless and curbing the spread of the coronavirus.
City officials said they were working to determine how many of the people who received eviction notices were behind on payments, which ones had already applied for rental assistance and which ones were paid in full. Councilwoman Fran Griffin said she'd tried to reach a property manager with no luck.
"We're working every avenue we can to get (residents) the assistance that they need," Griffin said. "We basically need people to go door to door and find out what the needs of the tenants are."
Ferguson Mayor Ella M. Jones said she planned to knock on some doors herself. Meanwhile, the Urban League of Metropolitan St. Louis plans to help residents get connected with financial assistance, in partnership with the local chapters of Loaves and Fishes and the Salvation Army.
"Personally, I'm pissed off," Jones said at a press conference. "Let's get real. Nobody needs to be put out of their home. When people say they pay rent and there's the leasing office that doesn't want to open up their doors — these are human beings, and no one needs to be treated this way."
Representatives with the Urban League and Loaves and Fishes said they believed they could get rental assistance to residents in "no time at all," though they'll need to help residents through the application process.
During the pandemic, organizations such as the Urban League have helped to distribute federal funding for rental assistance.
"When people are in this situation, people do what they need to do to survive. So we're not just talking about eviction," Urban League St. Louis Vice President of Communications said. "What that is, is a catalyst to other behaviors ... so when you evict a person, you set in motion a chain of events that you never know where that's going to end up."