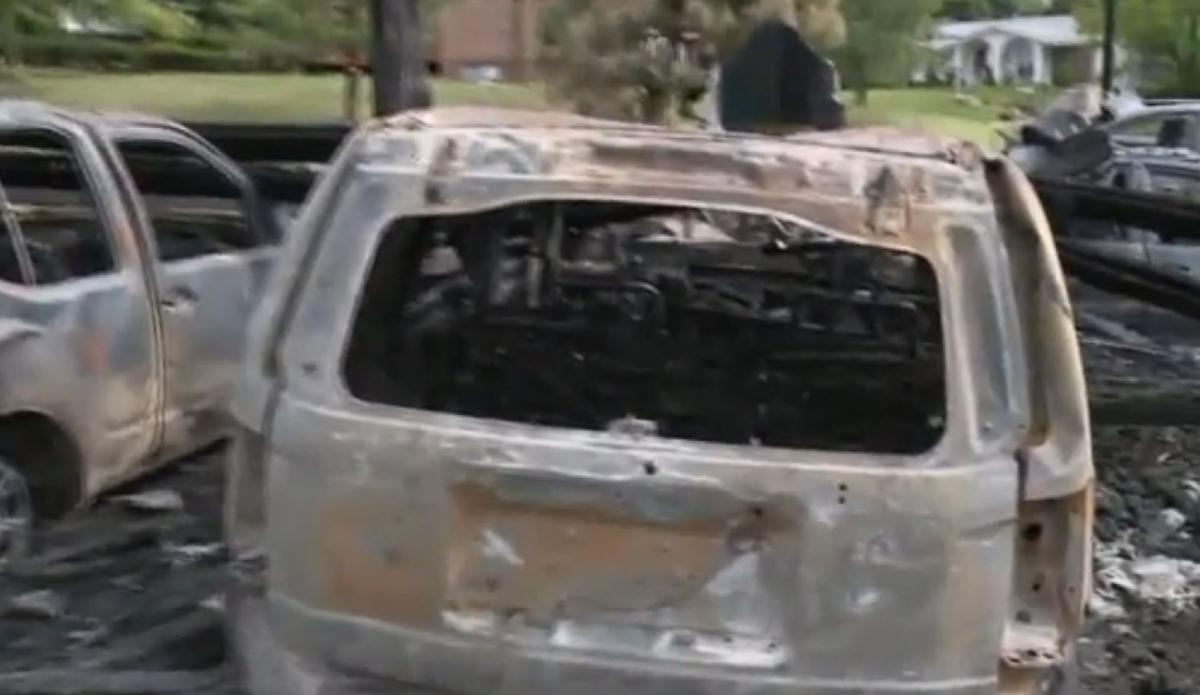 St. Louis County • An early-morning fire Saturday damaged 26 cars at a south St. Louis County condominium, a fire official said Sunday.
The fire, at 9218 Bent Pine Court in unincorporated St. Louis County west of Grant's Farm, began under a covered parking area, or carport, Mehlville Fire Protection District Deputy Chief Kent Snelson said.
Dispatchers got a call at 3:29 a.m. for a fire in the area, he said, and the first unit on the scene spotted it and called in additional help.
Snelson said that investigators have not been able to determine a cause for the fire, although lightning is a possibility, as a storm was in the area.
"The wind was just howling," Snelson said, fueling the growth of the fire.
Concerned about wind driving the flames against nearby buildings, Snelson said that Capt. Craig Molitor decided to use the 1,000 gallon-per-minute "master stream" on the deck gun of one of the fire trucks rather than hand lines, likely saving those buildings from catching fire.
Snelson said that eight to ten cars were totally destroyed by the fire and the others were damaged.