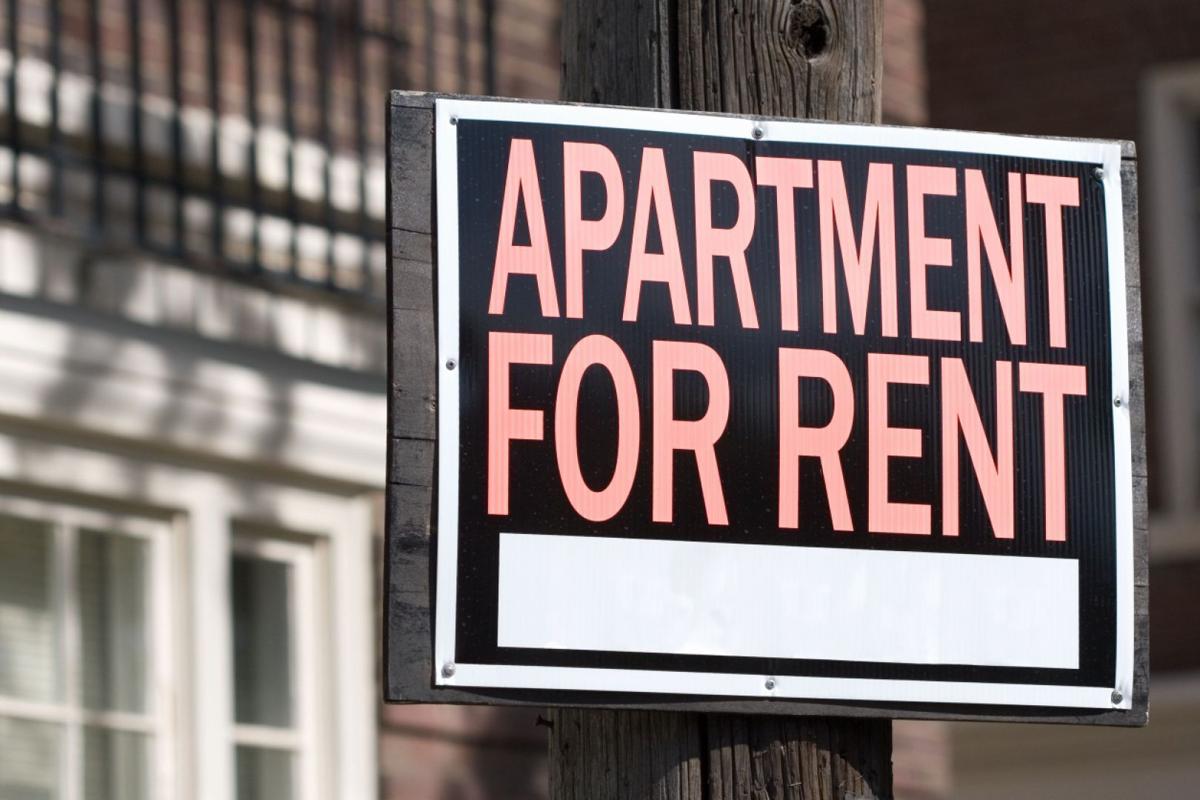 ST. LOUIS • Search online and you'll find advertisements for city rental properties with "No Section 8" or "Section 8 not accepted."
Section 8 is a federal program that helps low-income, elderly and disabled tenants afford housing in the private market.
The ads violate a St. Louis ordinance intended to expand housing choices for low-income residents. A new report on the discriminatory ads shows the practice is common and widespread in St. Louis.
The report, "Locked Out/Locked In," alleges more than 100 discriminatory ads were posted over six weeks on sites such as HotPads, Zillow, Craigslist and a website called "WeTakeSection8."
Janie Oliphant, program director for the local housing program Mobility Connection, said her clients struggled to find landlords who abide by the law.
"Anyone who is currently looking for housing in St. Louis City is dealing with this problem — the discrimination is rampant," Oliphant said. "I assume that very few property owners are aware that the law exists because most people would not knowingly break the law by posting 'no section 8' in their online listings."
Seeking a way out
Mary Stewart, 41, is disabled and began using Section 8 when she was in her early 20s. She worked part time while going to school and said she was never able to acquire a full-time job because of lupus and chronic kidney disease, which cause her to tire quickly.
Stewart lives in the Shaw neighborhood, an area that she likes. She wanted to move because her landlord wouldn't fix a leaky roof, but said she ended up in a different property owned by the same landlord with another leaky roof.
Despite searching for four months, she couldn't find any other apartments in her price range in south city that accepted Section 8.
The city and county housing authorities give Section 8 tenants a maximum of four months to find new housing. Both have waiting lists, so vouchers are in limited supply. If the voucher isn't redeemed in that time, it can go to another tenant who needs it.
There were Section 8 apartments available in north St. Louis neighborhoods, but she said they were in areas plagued by poverty and crime.
Stewart felt she had no choice.
"I would have been homeless," Stewart said. "I just want to stay in a clean, quiet, safe neighborhood."
Over a one-week period, the Post-Dispatch found multiple examples of "No Section 8" language in advertisements for rental properties posted online. The ads were for apartments in the Dogtown area, and the Central West End, Southwest Garden, Dutchtown, Franz Park and Benton Park West neighborhoods.
The ads found by "Locked Out/Locked In" were often advertising for properties in south St. Louis, with at least 16 ads for housing in Dutchtown and 15 ads in Tower Grove South, according to the report.
Law passed in 2015
Almost four years ago, the city of St. Louis passed its ordinance barring landlords from refusing Section 8 tenants and posting advertisements with discriminatory language.
The only exemption, mirroring the federal Fair Housing Act, is for landlords who own four or fewer rental units and occupy one of those units. Those landlords can refuse to accept Section 8 but still can't post ads using language such as "no Section 8."
According to the report, 11 states and more than 50 cities and counties across the country have similar laws.
But when enforced correctly, the laws can make a difference for those they're designed to protect.
The report found so-called source-of-income laws can, at times, make it easier for Section 8 tenants to find housing in better neighborhoods. Movement to an area with better community resources and schools, and less overall crime, can improve quality of life and lead to better outcomes for children.
Some landlords see bonuses to accepting Section 8, such as automatic transfer of rent from the housing authority. Others think Section 8 requires burdensome paperwork and inspections.
When the city's Board of Aldermen adopted the ordinance in 2015, it also repealed extra city inspections required for Section 8 landlords.
Almost all landlords in the city are required to have one inspection before they can rent property. One other inspection, free of charge and conducted by the housing authority, must be completed before landlords can accept Section 8.
One additional inspection is enough to turn some landlords away.
The city's Civil Rights Enforcement Agency investigates discrimination complaints, including source of income. Charles Bryson, the agency's director, said some landlords didn't know about the law.
"The difficulty is trying to figure out how to corral a bunch of landlords" for training, Bryson said.
Bonny Nawik, a landlord of a property on North Euclid Avenue in the Fountain Park neighborhood, had "No Section 8 please" specified on her Craigslist ad. She told a Post-Dispatch reporter she was unaware of the ordinance.
The last Section 8 landlord training Nawik attended was in 2008.
"I didn't follow through (on taking Section 8) because I didn't feel like I needed to," she said. "I will remove that from my Craigslist ad."
Jeffrey Marquie, an agent with JM Realty, said he wasn't aware of the law.
"After reviewing it, I think it's a good idea," Marquie said in an email. "Most of the landlords are resistant to Section 8 due to the extra inspection requirements. Being that the inspection requirements are waived and a portion of the rent is guaranteed, I think it's a good deal for everyone all around."
JM Realty had a property in Dogtown listed online with "no Section 8" language. After a call from a Post-Dispatch reporter, Marquie said the office was updating policies and informing staff of the changes. The Dogtown post was edited to remove the "no Section 8" language.
The platforms that host illegal advertisements are aware of federal, state and local fair housing laws.
"We are in the process of reviewing and removing the listings in St. Louis that violate the terms of our Respectful Renting Pledge highlighted in the report," Zillow Group, which includes HotPads.com, said in an email to the Post-Dispatch, after a reporter called with questions about listings with illegal language.
Representatives for Craigslist could not be reached for comment, and the website WeTakeSection8.com is now defunct.