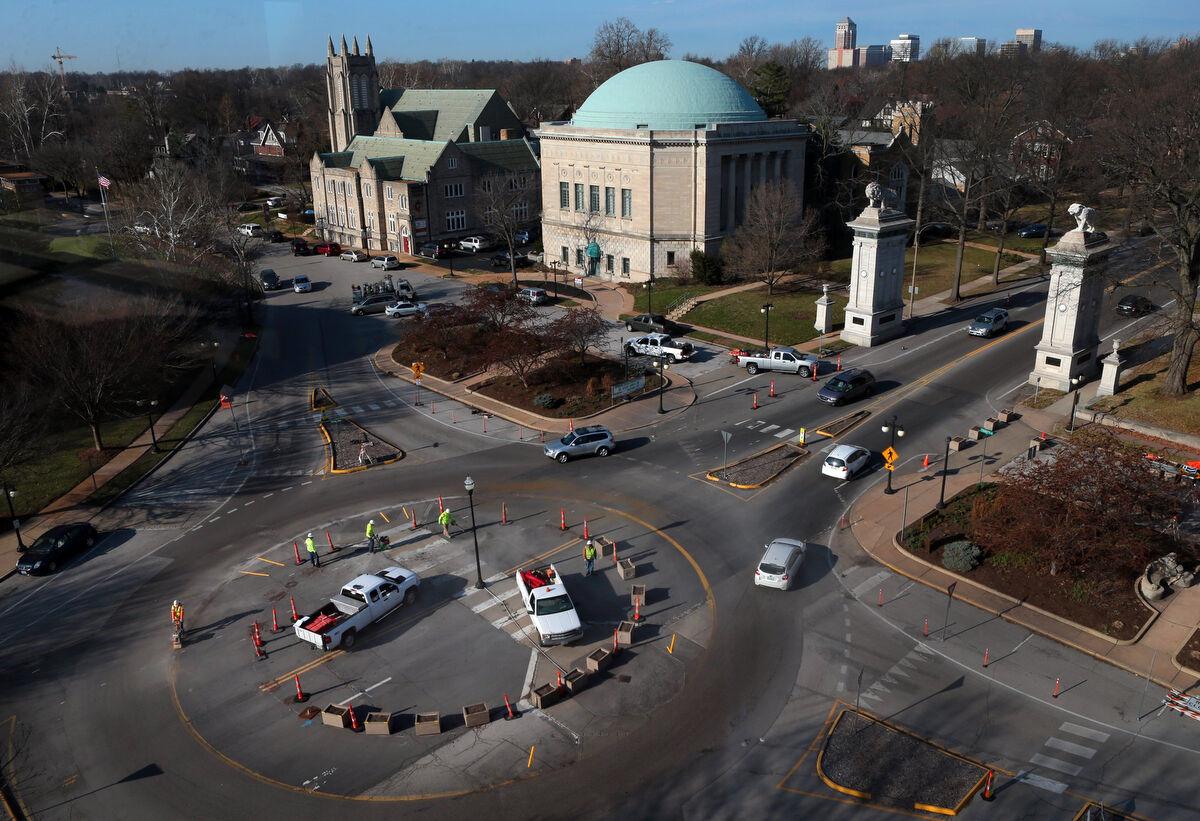 Forest Park Parkway at DeBaliviere Avenue is set to close late Friday through late Sunday for demolition of the DeBaliviere bridge over the MetroLink tracks as part of construction of the Loop Trolley, the trolley group said.
Crews will work around the clock from 8 p.m. Friday through 8 p.m. Sunday to demolish the bridge deck.
DeBaliviere Avenue will remain closed at Forest Park Parkway until September. And except for bridge-demolition work, Forest Park Parkway will remain open with some lane restrictions near DeBaliviere.
Also, the Forest Park-DeBaliviere MetroLink station will be closed Saturday and Sunday. Shuttles will be used to transport passengers by bus between the Skinker, Delmar Loop, Forest Park-DeBaliviere and Central West End MetroLink stations, Metro said.
Passengers should allow for 30-minute delays, Metro said, with more expected (MetroLink passengers may experience brief delays Friday evening at the Forest Park-DeBaliviere Station as Loop Trolley contractor crews make final preparations for the bridge demolition.)
On Saturday, May 9, and Sunday, May 10, MetroLink trains will operate 20-minute service between Lambert airport Terminal One station and the Delmar Loop station; between the Shrewsbury and Skinker station; and between the Central West End and Shiloh-Scott stations.
Blue Line trains will only operate between the Shrewsbury and Skinker stations during this time. Regular Red Line service will operate between the Central West End and Shiloh-Scott Stations.
Customers traveling east of the Central West End Station should use the Red Line trains.
Regular MetroLink service is expected to resume by the start of service on Monday.