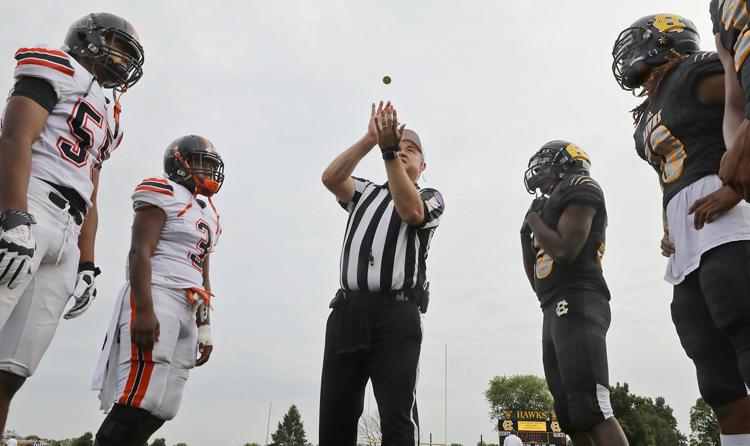 The movie about high school football was called "Friday Night Lights" for a reason. Friday nights in fall have always been about football.
More varsity teams, however, are having to ditch their traditional Friday night games for Thursdays as teams struggle to find experienced referees. Thursday night, five games were held in the St. Louis area.
While schools in previous years have moved games to Thursdays because of religious holidays, "this is first one we've had to do just so we have enough officials to cover all the games," said Dan Oliver, athletics director and head football coach at Affton High School, which hosted Bishop DuBourg High School on Thursday.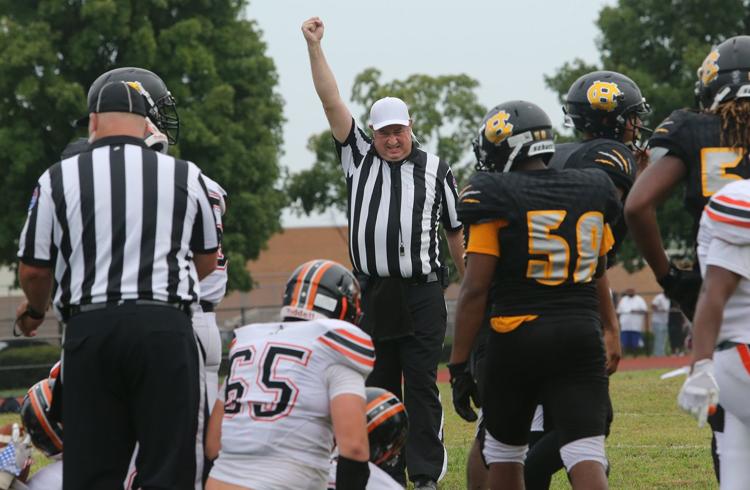 Coaches and administrators cite several reasons for the Thursday shift : More out-of-state teams are crossing the state line to play Missouri teams. Some teams that previously played on Saturdays either want to play early Friday games or have installed lights at their stadiums so they can play Friday nights. And some teams are competing for nights to play at university stadiums.
Some added another reason to the mix: Increasingly poor treatment of officials by coaches and parents is causing more referee turnover.
Mark Probst assigns referees to games in five sports for 44 schools in the St. Louis Suburban Conference, and works closely with dozens of other schools.
Probst said while the number of officials has remained fairly steady, new officials are quitting after a couple of years. He struggles to have enough experienced referees to officiate varsity games.
"New officials must start working JV games and freshman games, so that's part of it," he said. "I and schools have to look at the safety of our student athletes. Can we put an official out there who is not prepared to work a game at that level?"
Probst blames the turnover on increasing job and family demands that make it difficult for people to commit to being a referee, as well as harsher treatment by parents and coaches.
"Sportsmanship is an enormous issue on this," said Probst, who has been involved in officiating for nearly 30 years. "When you are a new official, it's tough out there."
Last football season, he said, a new official was approached by a coach at his parked car after a freshman football game in Jefferson County. The coach showed recordings of the game and chided the official for his mistakes.
"He called me from his car and said he wanted to quit," Probst said.
Probst said he gets those calls often from new officials in all types of sports, which also need referees and umpires.
"Parents are screaming at them, and they are calling me saying, 'Mr. Probst, I'm not going to do this anymore.'"
Probst stressed that referees and umpires often work full-time jobs and officiate simply because they love the sport. Like everyone starting a new job, they struggle in the beginning but get better.
"We have to give people a chance, but we are as a society chasing people out of this avocation," he said.
The need for new recruits is critical. About half of officials are over the age of 50, Probst said. "The scary part is, five years down the road, where are we going to be?"
Probst said anyone interested in officiating a sport can contact him directly at mprobstref@yahoo.com.
Mike Roth, athletics director for Parkway schools, said the district moved four varsity football games to Thursdays this year.
"This is the first year we had to purposefully move Friday night games to Thursdays because of the shortage of officials in the area," Roth said.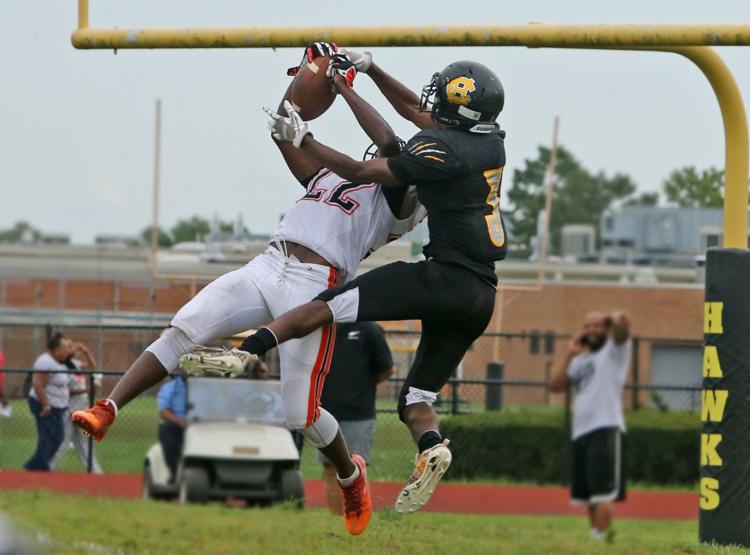 Roth agrees that the time commitment and pay for referees are not worth what he sees as increasing pressure on them.
"It can be tough out there on a Friday night," he said. "The sportsmanship of our parents and our fans and our students and our players and our coaches is so vitally important."
Jason West, communications director for the Missouri State High School Activities Association, said the number of registered officials for all sports across Missouri has remained steady over the past five years, fluctuating between 5,000 and 5,500. At the same time, the number of games has gone up because of increasing popularity of sports like soccer and softball or because out-of-state teams were added to the schedule.
West agreed that the heat officials get from fans, coaches and players is one factor keeping more officials from signing up.
He pointed to recent events including an official being punched by the relative of a player at a girls JV basketball game in the Kansas City area and an incident where parents surrounded an umpire in the parking lot after a game in south central Missouri.
"We are getting a generation of parents and fans who feel obligated to express their opinions more vocally and more passionately," West said.
The state has launched an initiative called 4 for 1, which challenges coaches to have at least one player every four years become an official, he said. That starts by not talking bad about officials on the field and in the locker room.
"We are working with our schools and our coaches because we think a lot of it starts with them," West said. "Fans in the stands see how their coaches treat officials when something bad happens, and it trickles upwards and outwards from there."
Fewer refs mean football games on different nights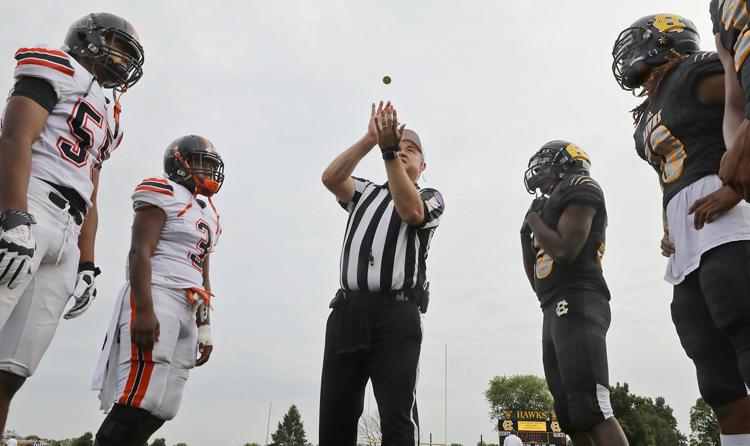 Fewer refs mean football games on different nights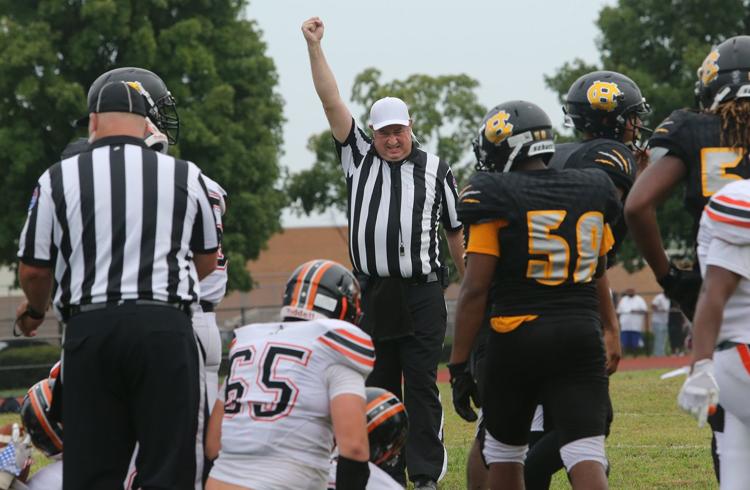 Fewer refs mean football games on different nights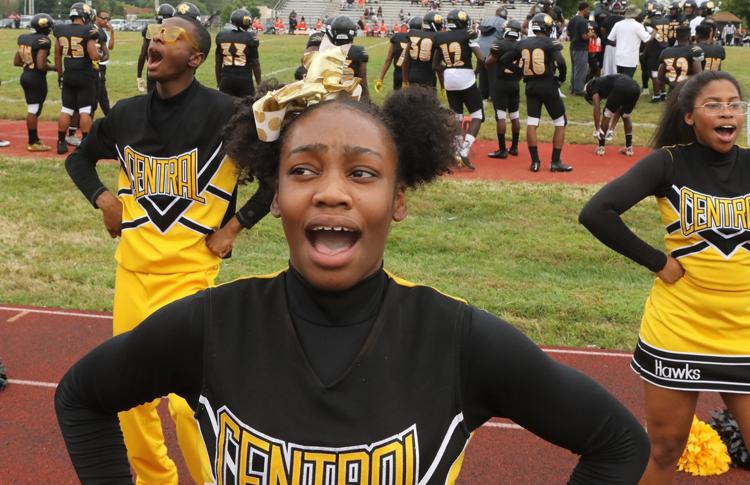 Fewer refs mean football games on different nights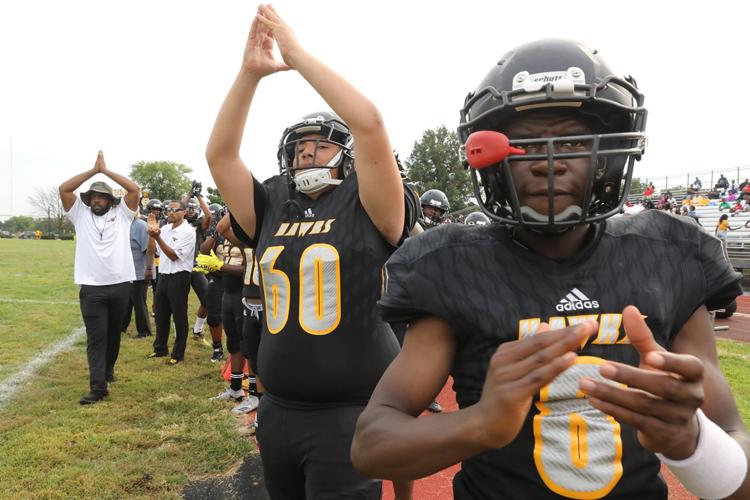 Fewer refs mean football games on different nights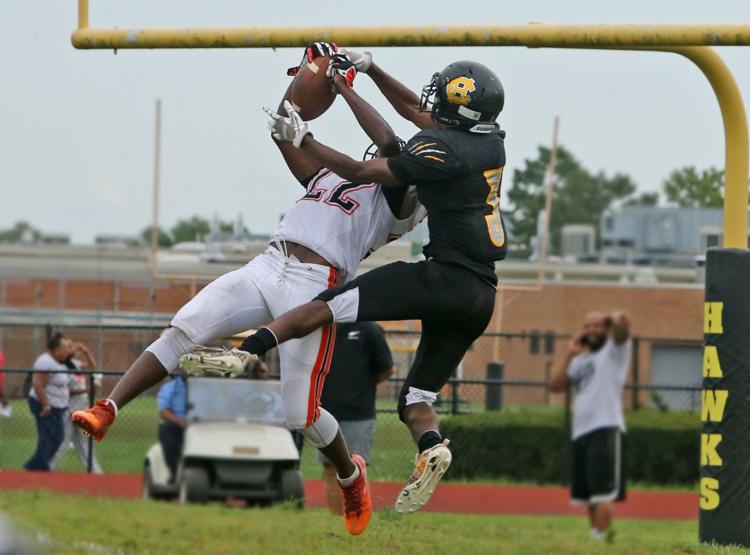 Fewer refs mean football games on different nights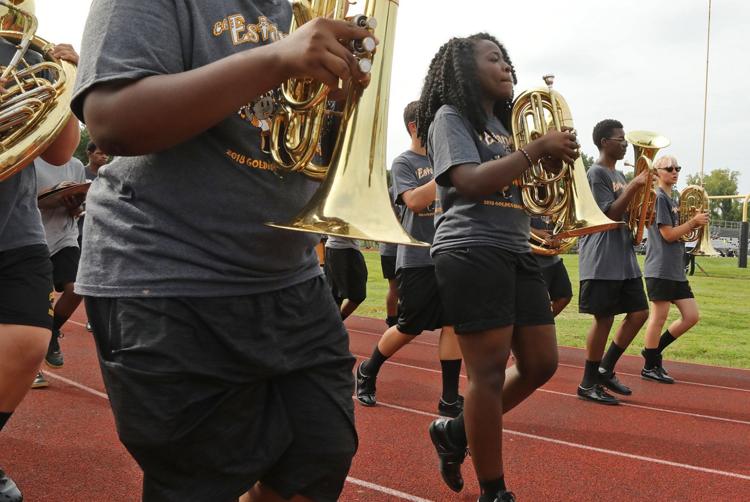 Fewer refs mean football games on different nights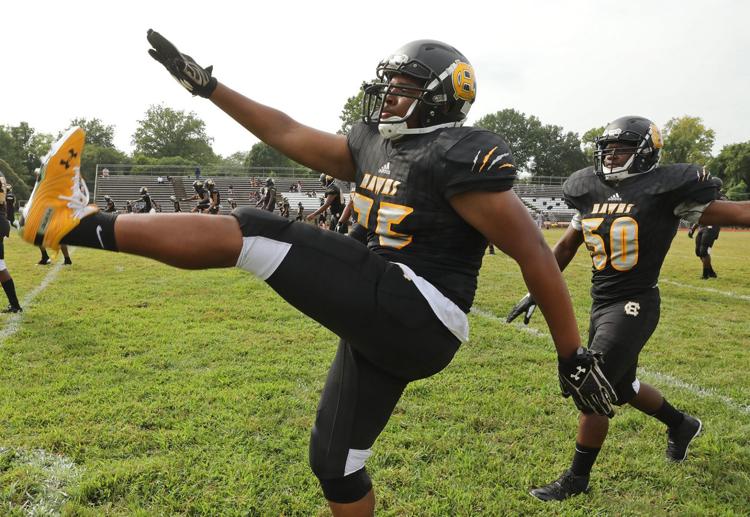 Fewer refs mean football games on different nights