FRONTENAC — Mayor Kate Hatfield has requested a state audit of the St. Louis County Library Board, as well as an investigation by the county prosecutor's office, as controversy continues to swirl around a planned genealogy complex in the city.
Hatfield said the library paid an exorbitant amount for 6 acres of residential land in the suburb, and did so in a secretive manner.
"Their unchecked disregard for the public trust and truth call out for independent investigation," Hatfield, who took office in April, said in a statement.
The auditor's office said Hatfield's complaint was under review. A spokesman in the St. Louis County prosecutor's office said the office is expecting a complaint but hasn't received it.
"Upon receipt, we will look into the matter as we do with all issues brought to the attention of this office," said Tim Swope, director of operations in the prosecutor attorney's office.
Kristen Sorth, director of the St. Louis County Library, said "of course" the library would cooperate with any audit or investigation.
"We're proud of the manner in which we conduct business," she said.
She contended the library had been open with the city about its intentions since 2017.
"We were in pretty frequent contact with the city," Sorth said.
Margot M. Martin, who preceded Hatfield as mayor, said she and Sorth had a positive relationship. But she said the library had originally sought land owned by the Ladue School District for the new library complex.
Martin said she wasn't aware the library had been contemplating buying the land that has become controversial.
"I did not know about the purchase until after the purchase was made," Martin said.
Sorth said she met with Martin in October 2017 to discuss those plans.
She said the library had intended to buy the school district property — and that the library also expressed interest in purchasing the 6 acres, which are adjacent to the school district land. The purchase of the school district property was ultimately unsuccessful.
"She knew of our general interest in the land," Sorth said.
Martin responded, "If she said that at that meeting, I don't recall it."
In June, the library board held a special meeting to approve plans for an 80,000-square-foot building in the residential area — even though Frontenac's Planning and Zoning Commission had rejected the proposal.
The combined value of four lots and houses the library bought was appraised by the county this year at $2.2 million.
But a Sept. 6 appraisal completed on behalf of the library valued the land at $6.3 million — more than the $6.1 million the library paid.
Sorth said last week that "given the fact there has been some criticism, to be able to do that now that we have a consolidated piece of land and we can do an appraisal that looks at the land as a whole piece of acreage instead of individual acres."
Genealogy desk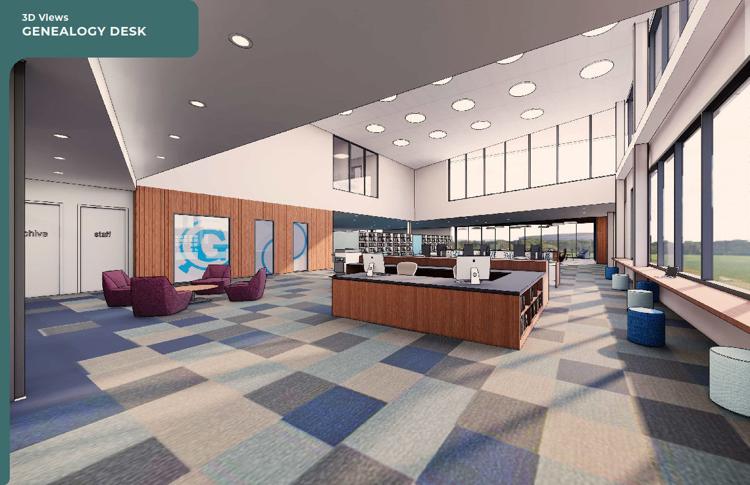 Multipurpose area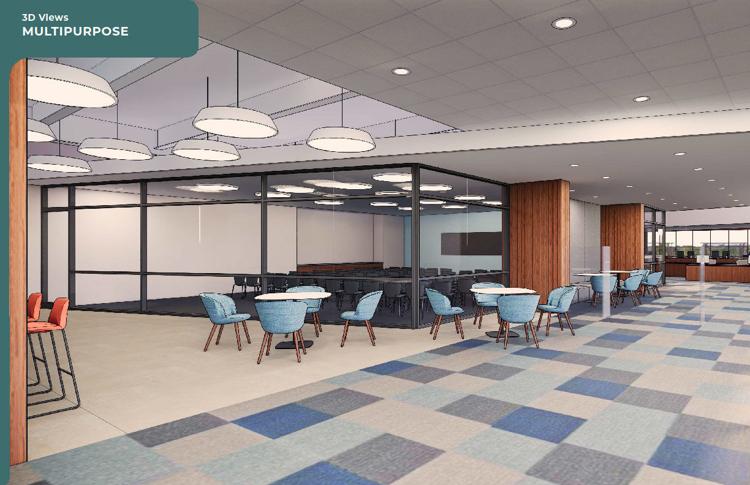 Open space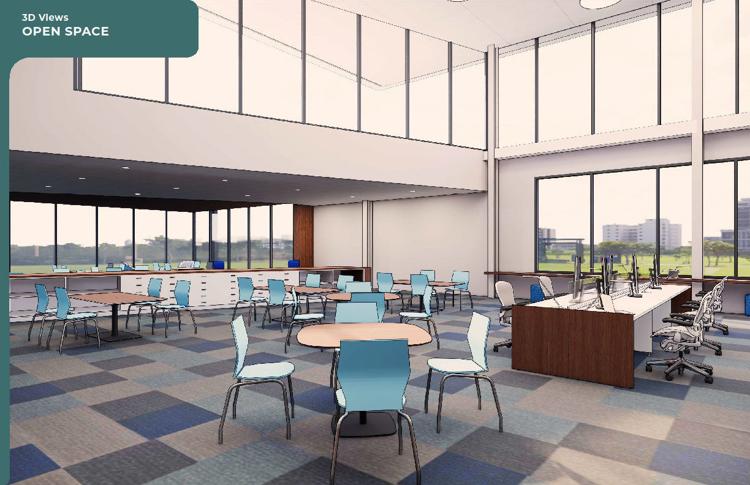 Southwest corner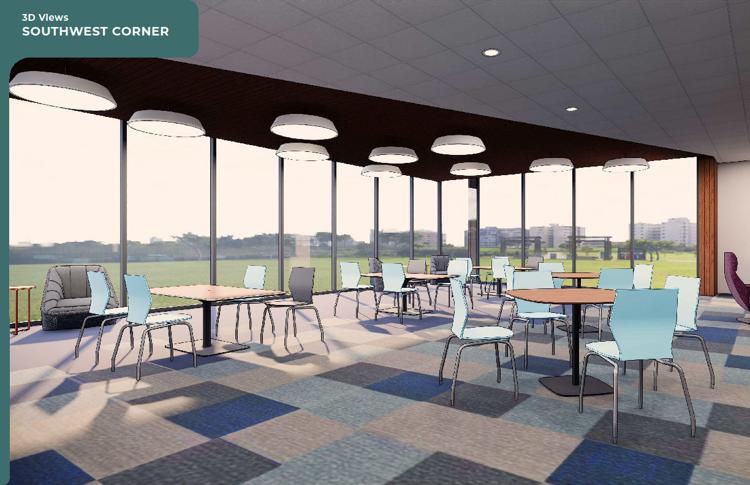 Study rooms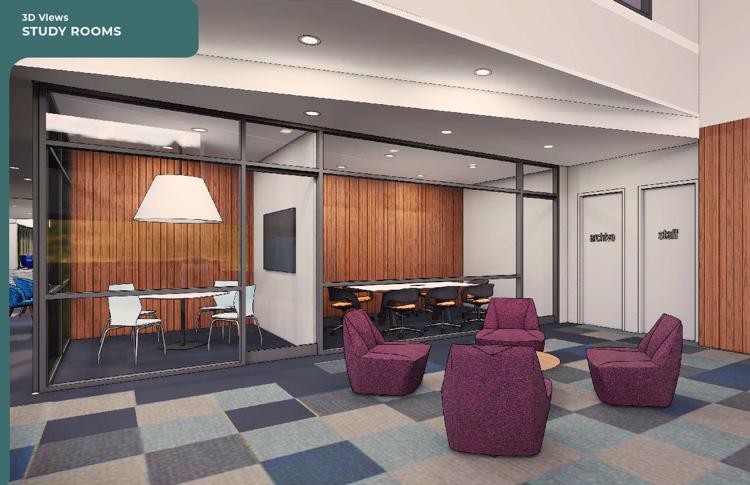 Proposed St. Louis County complex in Frontenac
Proposed St. Louis County library complex
Proposed St. Louis County Library complex in Frontenac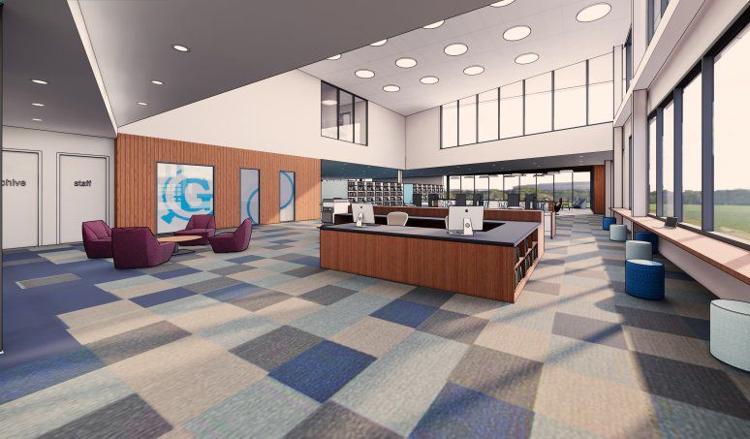 Demolition begins on homes purchased by County library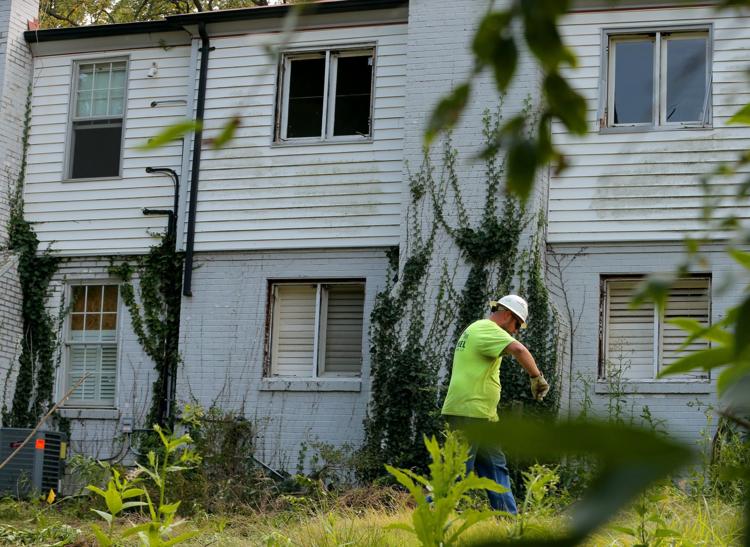 Demolition begins at site of St. Louis County Library HQ in Frontenac