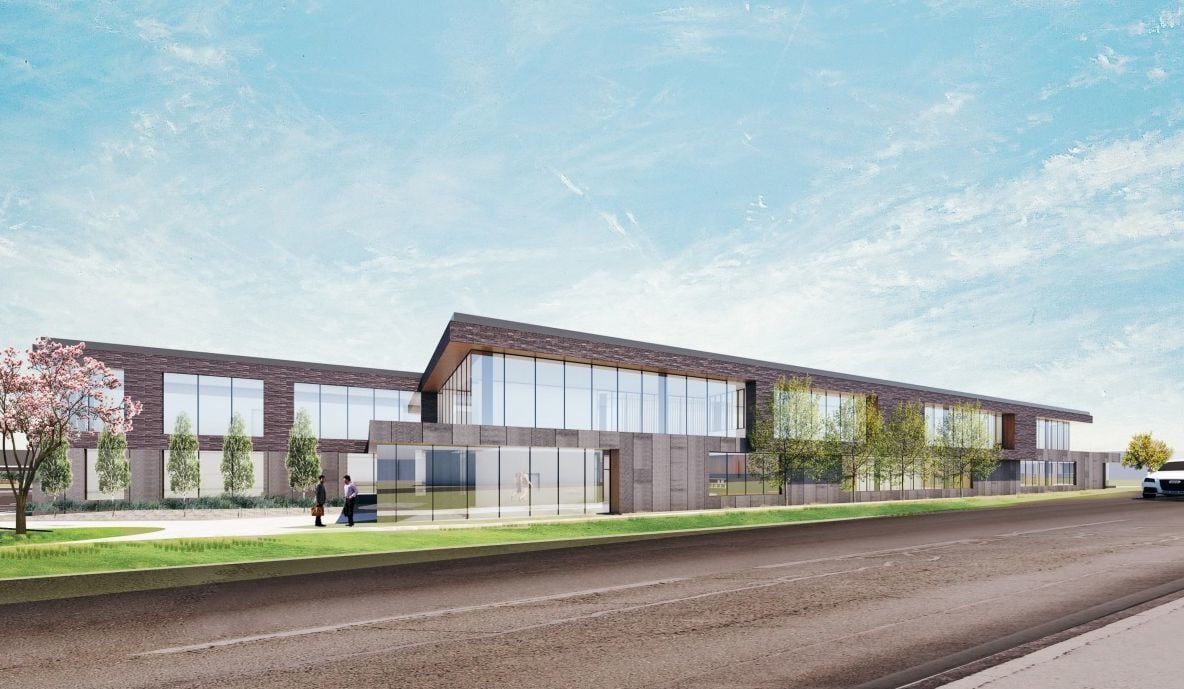 Attorneys for the city of Frontenac sued the St. Louis County Library District Wednesday in an effort to stop the planned construction of a $20 million administrative building and genealogy center that the city's planning and zoning board unanimously rejected.
The project, near Clayton and South Spoede roads, has faced strong opposition from some area residents, who have complained about the potential impact on traffic and other issues.
The lawsuit asks the St. Louis County Circuit Court to issue a preliminary and permanent injunction stopping the construction "because the district refuses to engage in meaningful discussion about the appropriate use" of the land in question.
"Instead, showing remarkable hubris, the District intends to proceed with its unpopular and impertinent plan," the lawsuit says.
In a special meeting on June 27, the library district voted 5-0 to approve the plan to construct the 81,574-square-foot building. The vote came two days after the Frontenac Planning and Zoning Commission rejected the proposal.
The library district, as a political subdivision of the state, isn't subject to Frontenac zoning ordinances, and its board of trustees, by resolution, can overrule the city with a two-thirds majority — or four of the five trustees.
Frontenac attorneys argue the library district's approval of the plan was outside of the scope of the state statute that authorizes the library board to act independently to construct facilities.
State law says the library board may "erect an appropriate building for the use of the county library and branches thereof."
The city argues the statute "does not vest the District with limitless power to acquire property and construct facilities, instead the District must do so in a manner that is 'appropriate.'"
The city argues the plan does not adhere to city zoning code, runs counter to the library's own 2012 master plan and will exacerbate stormwater runoff problems. The lawsuit also says the library board overpaid for the property in question and did not obtain an appraisal before the purchase.
As of Thursday, no hearing in the case had been scheduled, and a judge had not been assigned.
The library district did not respond Wednesday to a request for comment.