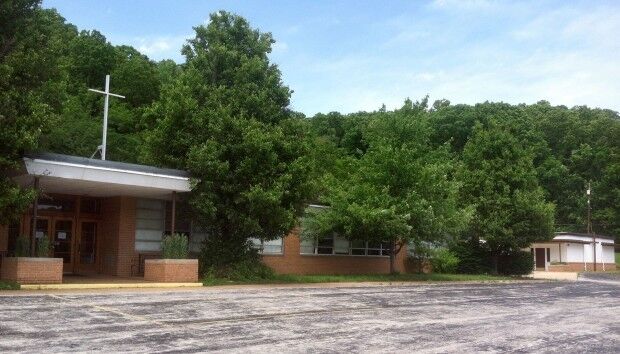 JEFFERSON COUNTY • Matt Gumersell has lofty plans to expand his gun shop business to another section of the county.
There's no secret to his timing. Gun sales are booming, and in Jefferson County alone, more concealed-carry permits have been issued this year than all of last.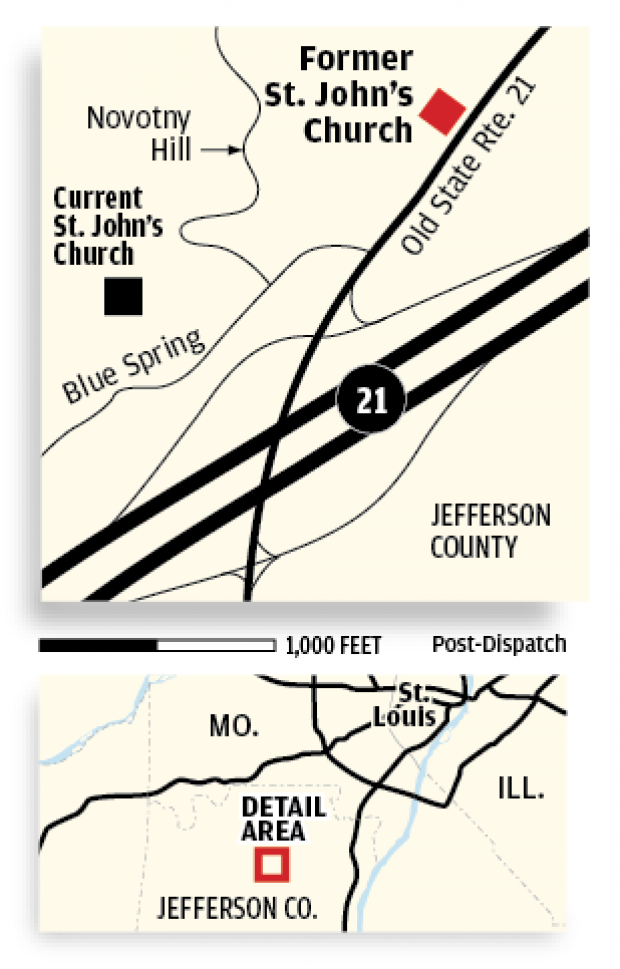 Gumersell, the owner of Sovereign Arms in Arnold, has his eye on the grounds of a shuttered Catholic school in the Imperial area. He pictures concealed-weapon training in the classrooms. The old convent would become a child-care center for children whose parents want to shoot. An indoor shooting range would be built in the former gymnasium, with more ranges outside.
Some neighbors are strongly opposed, saying they're worried about safety. Still, Gumersell was set to present his project to the county Planning and Zoning Commission on Thursday — until the property owner, the St. Louis Archdiocese, backed out.
Gumersell has been negotiating a purchase of the former St. John Church site, contingent on getting the necessary zoning approval. Gumersell said that the archdiocese backed out Tuesday because of unsettled talks about the purchase price, and that both sides would meet again soon.
The archdiocese released a statement Tuesday saying it had backed away from the zoning request "since no agreement was reached" on a sale.
Gumersell is not giving up. He says Sovereign Arms has outgrown its cramped quarters in a converted gas station. He has searched for the perfect property to buy for more than a year, and he believes the old St. John parcel is a perfect fit.
Gumersell wants to change the 14-acre property's zoning from residential to multi-use so he can build a "firearms university" that will be nothing like anything else in the state, he says.
His plans for the property, on Old State Route 21, include an outdoor 400-meter shooting range, a trap and skeet area for shotguns, and an outdoor handgun area.
"Everything that I do is about protecting people, and I would never put people in jeopardy," Gumersell said.
But that statement is not enough for some residents of a neighboring subdivision, including Ken Hauck Jr., a self-described "gun guy" who said he had bought guns from Gumersell.
"I never thought I would be griping about a gun range going up," said Hauck, 44.
He worries about the noise — the area is in a valley that echoes — and he enjoys spending time outdoors on his large deck and outdoor living room.
Hauck said that if the project featured only an indoor range, he'd be the first in line to go shoot there. But he has seen bullets ricochet in ranges and worries about stray bullets.
"The outdoor range just terrifies me," he said.
Louise Jinks, 80, also doesn't want the range near her home.
"I would say the noise would be the lesser of the evils," she said, adding that she was worried about stray bullets and the range's impact on home values.
The property is listed for $699,000 and includes the school, rectory, convent and a warehouse that total 31,000 square feet of floor space, according to a real estate listing. A new St. John Church was built nearby in 2011, and the school closed in 2007 because of dwindling enrollment.
Gumersell estimates he'll need to sink as much as $2 million into the property, an investment he's willing to make because he sees a demand.
Last year, a record 1,683 concealed-carry permits were approved in Jefferson County, according to the sheriff's office. This year, that number has already topped 1,740.
Gumersell wants to have the indoor range operating this fall, with outdoor additions to come next year. Shooting on the outdoor range would be limited to 30 minutes after sunrise to 30 minutes before sundown, with indoor shooting limited from 9 a.m. to 7:30 p.m., according to documents he submitted to the county.