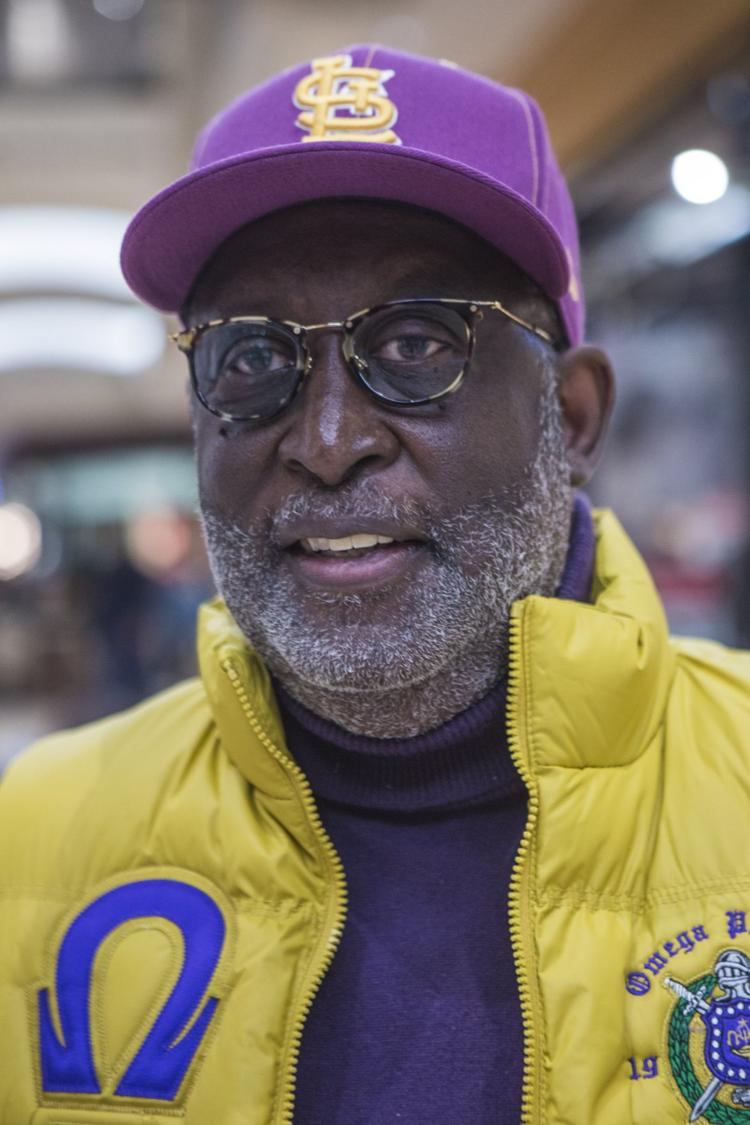 Leo Peoples served in the U.S. Navy, earned two academic degrees, raised three children, and retired from IBM as a technical sales specialist.
He was 60 years old when he found another calling.
Peoples, of Florissant, is a member of Omega Psi Phi, a predominantly African-American fraternity that focuses on service. At the organization's centennial celebration in Washington, in 2011, national president Andrew A. Ray asked every member to sign up to mentor a black child through a local Big Brothers Big Sisters chapter.
Peoples returned home and did so right away. He was matched with a 9-year-old St. Louis boy named A.J., who was struggling to stay out of fights with peers.
That boy is now a confident 16-year-old junior at Cleveland Junior Naval Academy and about to embark on a career in the U.S. Marine Corps.
Big Brothers Big Sisters of Eastern Missouri nominated Peoples for Thanks for Giving recognition because he "embodies our agency's mission — to offer love, hope and opportunity to young people through trusting and enduring relationships — and exemplifies what everyday people can do to change lives, especially children's, in our region."
Maura Baker, the matchmaker who brought Peoples and A.J. together, said the magic in Peoples' approach was the simplicity. It's just a matter of being available for dinner, or for a call or text from his little friend. "He doesn't make a big show of it," she said.
Peoples said that when he first met A.J., they spoke at length about some of the problems he was facing. "Like, trying not to lose your temper. And not taking everything so personal and trying to get him to not react necessarily to everything that someone might say."
He said A.J.'s problems were "not so much different than mine were." He said the boy could "use me as a sounding board. If you have any issues, feel free to text me or call me. If you're struggling at any point in time, or maybe you don't know what you might want to do, feel free to give me a call."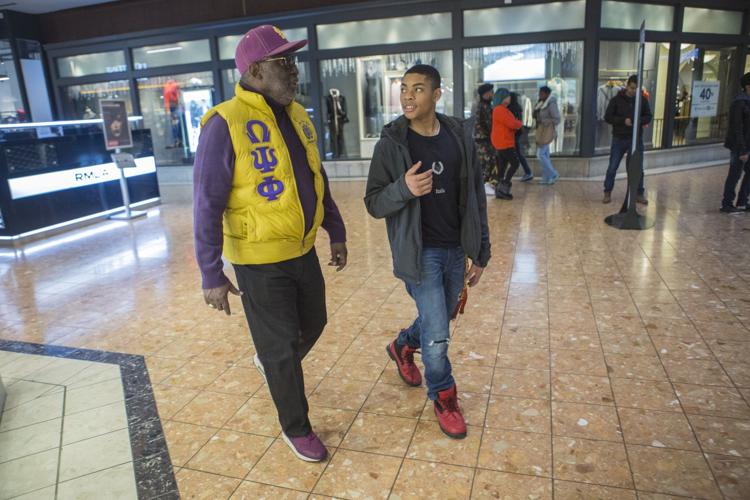 A.J. just wanted Peoples' company. They frequently go to the movies, or to lunch. Peoples taught him how to play golf. Last weekend, they met for dinner at California Pizza Kitchen and took a long stroll around the St. Louis Galleria.
A.J. says Leo made an early and lasting impression on him.
"I was having an issue with bullies," A.J. said. "He told me to worry about myself and live my best life. And he said I won't give a crap about any of them in four years, which I took and ran with it."
Leo's presence has helped A.J.'s outlook on life, Baker said.
"A.J. said Leo told him, 'You're going to run into (tough) situations like that your entire life and you have to learn how to act appropriately,'" Baker says. "A.J. says he's followed that advice and that it has helped him."
Be the first to know
Get local news delivered to your inbox!