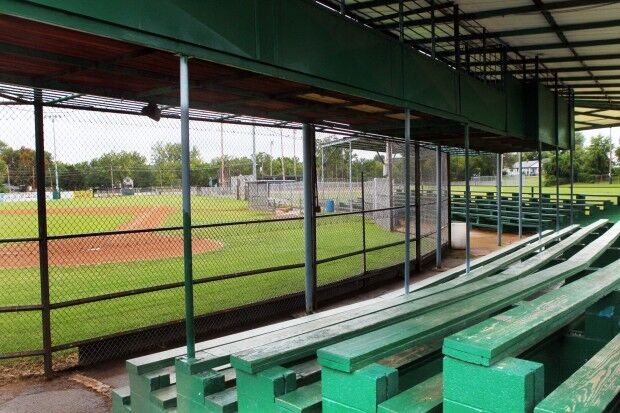 LEMAY   •   Baseball season is under way at the newly renovated Heine Meine fields.
As part of its lease agreement with the county, River City Casino's parent company, Pinnacle Entertainment, pays $4 million a year to the Port Authority, which awards the money to nonprofits who apply for it. The Port Authority board awarded the Lemay Baseball Association $326,408 for upgrades in 2010, but the money came with conditions that were never met — so the upgrades were never made.
The Hancock Place School District bought the fields from the association in January 2012. Since then, it has scored $384,515 in casino money and the district spent another $150,000 in improvements, said Superintendent Kevin Carl.
Upgrades include new bleachers, backstops, netting, new sod on the main field, new asphalt on the parking lot and renovations to the restrooms. 
Lemay Baseball Association games are still held there, as are Hancock Place games. The district also leases out the fields. St. Louis Community College-Meramec signed a five-year agreement to play its home games there, he said. The team played there Thursday.
Heine Meine's three fields cover nine acres near Lemay Ferry Road and Little Broadway. The property was named for Heine Meine, a St. Louis Browns and Pittsburgh Pirates pitcher in the 1930s who owned a bar near the field. The diamonds were built in 1939.