KIRKWOOD • Bryan Gavan climbed the steps up to the stage at Kirkwood High School to tell the story of how his son became addicted to heroin as a teen and died three years later, a needle in his arm.
Later he would speak to students, but first he talked to parents. He told them he once thought as some of them probably do, that his child at a suburban high school couldn't be using hard drugs.
Then he drug-tested his son after noticing changes in his behavior. Gavan prepared himself for alcohol or pot to show up in the results.
"I never considered what we were about to find out," Gavan said. "We had absolutely no clue what we were dealing with."
Heroin. When confronted, Klaeton Gavan told his father his addiction began with the painkillers a doctor prescribed after having wisdom teeth removed several months earlier. Soon it was heroin, which teens can now get for as little as $5 to $10.
It's a story of addiction that counselors and advocates are trying to drive home. Users are all too often starting with painkillers and graduating to heroin. And they are doing it at an age when such drug use isn't even on their parents' radar.
The pervasiveness of the problem has more schools taking an active role in prevention. That's a change from several years ago, when high schools feared the stigma associated with the drug.
"No high school at the time wanted to be known as 'Heroin High' — that was a justification for declining to host a town hall meeting," said Howard Weissman, executive director of the National Council on Alcoholism and Drug Abuse in Olivette.
Now schools are openly tackling the issue.
Lafayette High School in the Rockwood district even served as the setting for an ad that will air during Sunday's Super Bowl, portraying an addict as a member of the dance team. The spot is aimed at students and meant to show the downward spiral of a suburban high school girl and what she loses because of heroin.
That kind of turn became a reality for Kolton Kaleta, 16. He first tried heroin during his sophomore year at Kirkwood High. He stole to support his addiction.
"I felt kind of like a shell of a human being," Kolton said. "Every day, I was waking up dope sick."
A fellow Kirkwood student died of an overdose just weeks after Kolton entered rehab for the second time. Kolton has been clean since.
Amid a national spike in heroin deaths, the St. Louis metro area saw heroin and prescription painkiller fatalities more than triple over a seven-year span, climbing to 445 in 2014. Preliminary numbers for 2015 show a decrease, but probably no lower than in 2013, when 342 people died.
The recent decline in overdoses probably has less to do with lower drug use than it does with an increased use by doctors and emergency responders of a drug that can stop an overdose.
'It can't be hush-hush'
Cecilia Bodet graduated from Kirkwood High School eight years ago. When she returned to the affluent suburban school district to work as a counselor, she found high school students had moved beyond beer and pot and were trying heroin, quickly becoming addicted and overdosing. Two have died of overdoses within a 13-month period.
Allyson Porter was 16 when her dad went to wake her up for school on Sept. 26, 2014, and she was slumped over her bed in their home. Another Kirkwood student, 17, died on Nov. 3, 2015. Autopsy results on both of the Kirkwood teens confirmed heroin was the cause of death.
Bodet said she found it shocking that even after the death of two students, there are still people in the community who don't want to talk about the problem.
"It's all hush-hush, and it can't be hush-hush anymore," she said. "It's everywhere, including in our perfect world of Glendale and Kirkwood. "
Kirkwood High has alcohol and drug policies that can require students to receive an addiction evaluation and treatment if they are found with drugs on campus. The challenge is what's happening outside of school, Bodet said.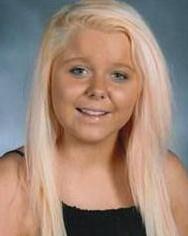 In St. Louis County in 2014, there were 27 people who overdosed under the age of 30, the average age of a heroin victim.
According to data from the St. Louis County medical examiner, Allyson and another 16-year-old, Ryan Lang, who went to Pattonville High School, were the youngest deaths from the drug recorded that year.
Dennis Porter, Allyson's father, said she had a difficult time when she was younger after her mother's death. Even though Porter tried to keep Allyson busy outside of school with activities such as ice skating, ballet and horseback riding, she became friends with the wrong crowd and started smoking marijuana, he said.
Then he got a call from police in St. Louis. They had stopped a car. Allyson was inside with a boy, and they had heroin with them, police told him. Porter took her to rehab and called police when he caught her with drugs.
On the night she died, she had just been drug-tested at a treatment session. She said goodnight to her father and went into her room.
She sniffed from a capsule of heroin and overdosed. When he found her, her body was already stiff. Her cellphone, which was lying under her, had burned a mark into her chest, Porter said.
"I always have that image etched on my mind every day," he said. "I did everything right, everything the (rehab) professionals told us to, and we still lost her."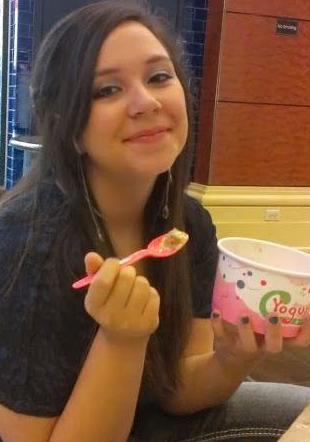 Leah Schweiss, 17, a Rockwood student who died in August 2014 of an overdose, started smoking pot when she was just 13 before moving on to heroin, said Linda Schweiss, her mother. Looking back, her mother has regrets. Many of her friends were shocked when Leah died because Schweiss hadn't really talked about Leah's addiction to heroin.
"I was embarrassed. I wish it wasn't such a horrible stigma attached to it.
"I think it would make it easier to come out and ask for help if people know how much of a problem it is for all kinds of people," Schweiss said.
Kolton agreed to an interview with the Post-Dispatch in hopes of helping other youth his age who don't know where to turn for help.
"With the culture and availability of drugs, they think it's hopeless," Kolton said. "It's sad because people don't know there is help out there or they don't ask because of the stigma."
Essential as any subject
Weissman, of the National Council on Alcoholism and Drug Abuse, said schools struggled to find the time and resources to create addiction awareness programs.
"They are fighting for accreditation, or have to concern themselves with test scores, so they are sometimes reluctant to give away part of the day to something they might see as nonessential," Weissman said. "I would argue these are essential skills as much as any other subject."
In Kirkwood, the entire high school heard a new presentation in January by Clayton Behavioral, a clinic with addiction treatment programs. The school also hosted a meeting with about 100 parents before the assembly, meant to inform them of the accessibility and affordability of a dose of heroin. Some parents were surprised to hear it could be snorted.
At two separate assemblies for about 1,700 students, a recovering addict and counselor posted his cellphone number and urged Kirkwood students to reach out if they needed help.
Within 10 minutes, seven had texted him. Dozens of additional texts would follow.
"I have absolutely no doubt, especially now, that we have addicts sitting right here in this very room," said Bodet, the Kirkwood counselor. "This is a life-saving presentation."
Gavan, the father who lost his son, warned students and parents of the dangers of trying the drug even once.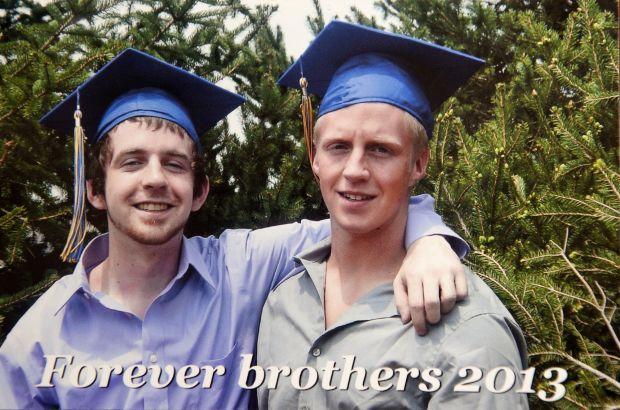 He told of Klaeton's childhood, growing up in a typical suburban two-parent home in Jefferson County, playing baseball with dreams of becoming a marine biologist. He was 20 when he overdosed.
Before his death, the drug addiction drastically changed their family. His mother made national headlines when she went to trial after she attacked his alleged drug dealer, Joshua Lloyd, with a baseball bat. Lloyd, 24, died five months later of an overdose. Gavan and his wife have since separated.
Gavan told the students of a photo he found, a Little League picture of Klaeton and four friends. He said he realized each boy in the picture would later become addicted to heroin.
"This is a demon," Gavan said, voice shaking after describing his son's death to the auditorium of hundreds of students at Kirkwood.
"You let this demon in your life, your life is over."