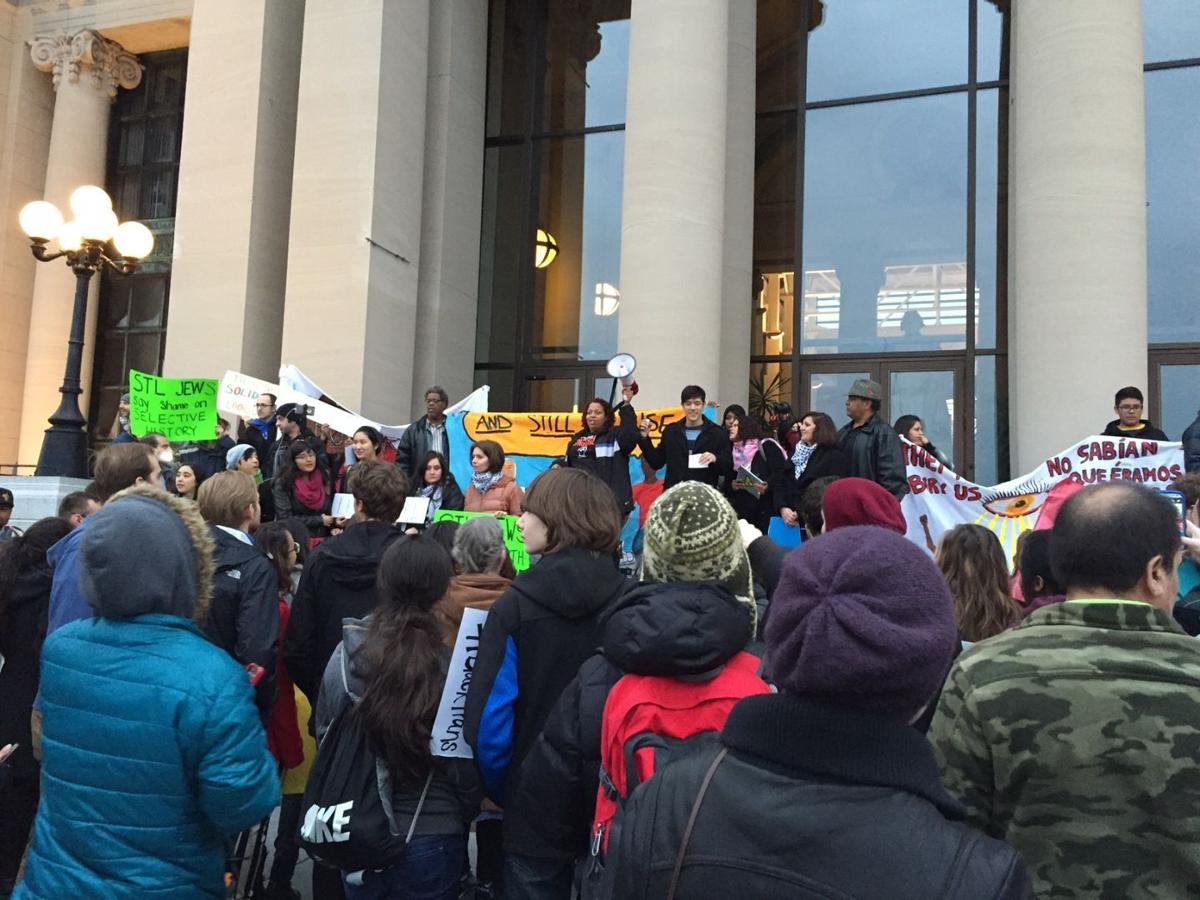 ST. LOUIS • The Missouri History Museum canceled a speakers panel on activism because it included voices on Palestine, according to emails released by the St. Louis Jewish Voice for Peace.
Sourik Beltran, an anthropology student at Washington University and president of the student group AltaVoz, originally proposed the event in February and titled it: "From Ayotzinapa to Ferguson: A Dialogue on Solidarity and Inter-Movement Collaboration." He later added speakers from the Organization for Black Struggle, Latinos en Axion and the Palestine Solidarity Committee.
A history museum official later said the museum was bothered by "the comparison between the events in Ferguson and the actions of the Palestinians."
Beltran was given an ultimatum to either exclude the additions or have the event someplace else.
The student group said History Museum President Frances Levine told demonstrators she "had absolutely no intent to silence you."
But Melanie Adams, the museum's managing director of community education and events, was much more clear in emails.
"At this point I have given them two options," Adams wrote. "Remove the Palestine group from the program or find another location."
Adams had previously told the Post-Dispatch that it wasn't the addition of Palestine, per se, but the inclusion of any third topic that "really diluted further from the original intent of program."
Batya Abramson-Goldstein, the executive director of the Jewish Community Relations Council, had asked for the museum to remove Palestine from the panel.
After it was canceled, she wrote to Levine: "When you and I eventually have our breakfast/lunch/coffee we can look back at this incident as an illustration of a potentially damaging incident defused."
Leigh Walters, assistant director of communications for the History Museum, said the emails didn't contradict their previous comments.
"I do not think this was any new information," Walters said.