ST. LOUIS — Dozens of people gathered Saturday near the intersection of Page Boulevard and Kingshighway in north St. Louis — some to watch and others to work in sweltering heat — as vacant buildings came down, empty lots were cleared and hope grew that the neighborhood was becoming more stable.
The work was part of the annual Clean Sweep initiative, which involves the nonprofit Urban League, the city, volunteers and a team of construction companies and other partners, such as the Regional Business Council.
Several people who participated Saturday said the work being done just south of Sherman Park marks a crucial early step in revitalizing the area.
"I really want this area to clean up because I don't plan on moving," said Jessica Hendrix, 33, who came to volunteer at the event with her children.
"This is a great thing," said Alderman Jesse Todd, D-18th Ward, describing the elimination of vacant, nuisance buildings. "It reduces crime."
Clean Sweep events are usually one-day affairs, focused on clearing vacant lots. Then, whatever potential redevelopment awaits is generally left to others.
But this year the Urban League aims to keep stoking the momentum through its revived Federation of Block Units, which looks to find and foster groups of active, engaged residents on certain blocks. The hope is that a nucleus of people can guide and propel further changes.
"We don't want to lose that enthusiasm," said Patricia Washington, the Urban League's executive vice president of communications. "How do we take that enthusiasm from Clean Sweep and keep that going in the neighborhood in an organized, intentional way?"
She said Clean Sweep targets places "where there is a high probability of additional action." Organizers said they're hopeful that the lots cleared Saturday can one day become new homes, minority-owned businesses, a community garden or some other venture that can anchor the neighborhood.
As volunteers rounded up trash and miscellaneous debris, they echoed many of the same calls for redevelopment. They also rattled off other ideas, including housing for large families with children and creating places that keep young people busy after school and on weekends.
"Mainly, they need jobs for young people," said Deborah Evans, a 70-year-old volunteer who lives nearby.
The morning began with a series of nine demolitions of homes that were crumbling beyond repair. Four of the structures came down on Page Boulevard, with another five knocked down along Aldine Place, just to the north.
In addition to the demolitions, five acres of vacant lots were cleared of trash, old fences and overgrown vegetation — another part of the effort to prep land so that it can be more easily maintained, and kept ripe for possible redevelopment.
The city has about 24,500 vacant lots and buildings, according to Laura Ginn, a vacancy strategist for the St. Louis Development Corp., which is an economic development arm of the city.
With so many abandoned lots, some on Saturday said they want Clean Sweep to reach their own neighborhoods. That was the case for Karen Penn, a 62-year-old volunteer from The Ville neighborhood, farther to the east.
"I'm hoping they work their way down toward me one day," she said.
Volunteers with Clean Sweep raze vacant homes and clean up lots
Razing vacant homes along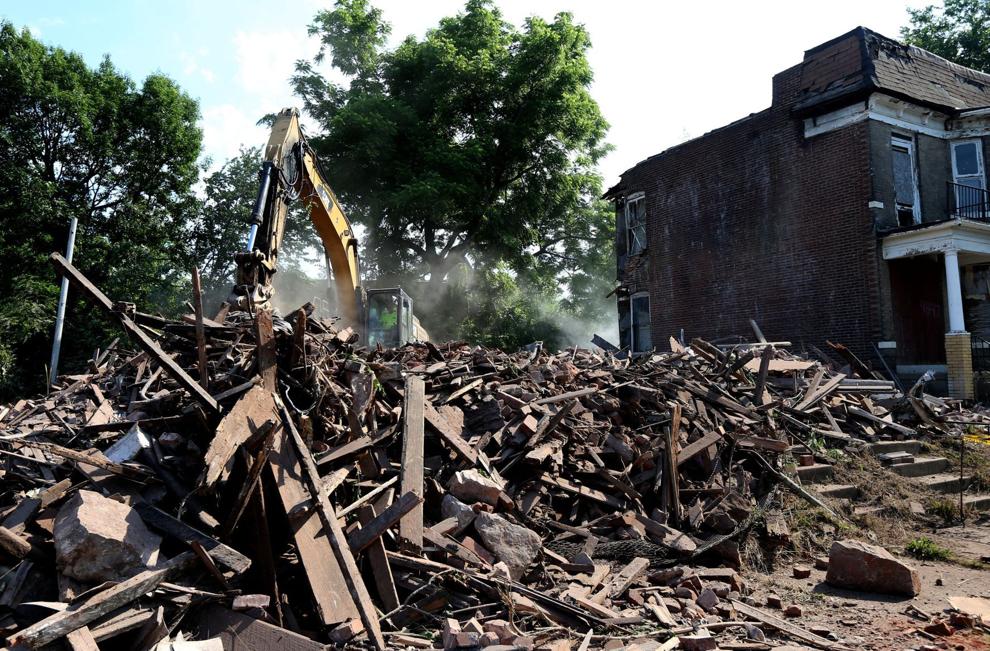 Making the neighborhood beautiful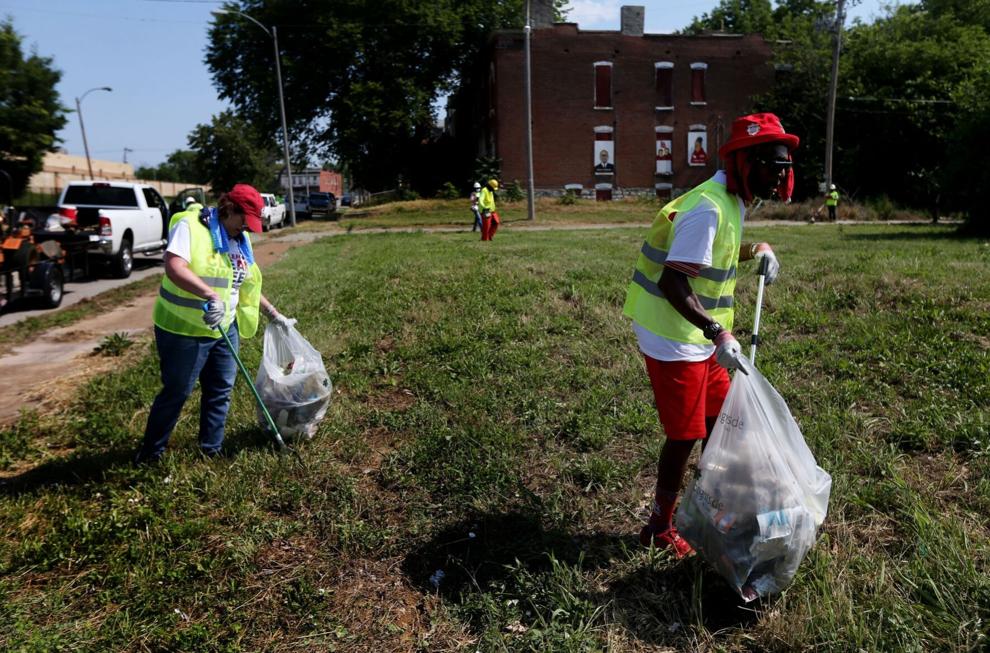 Group photo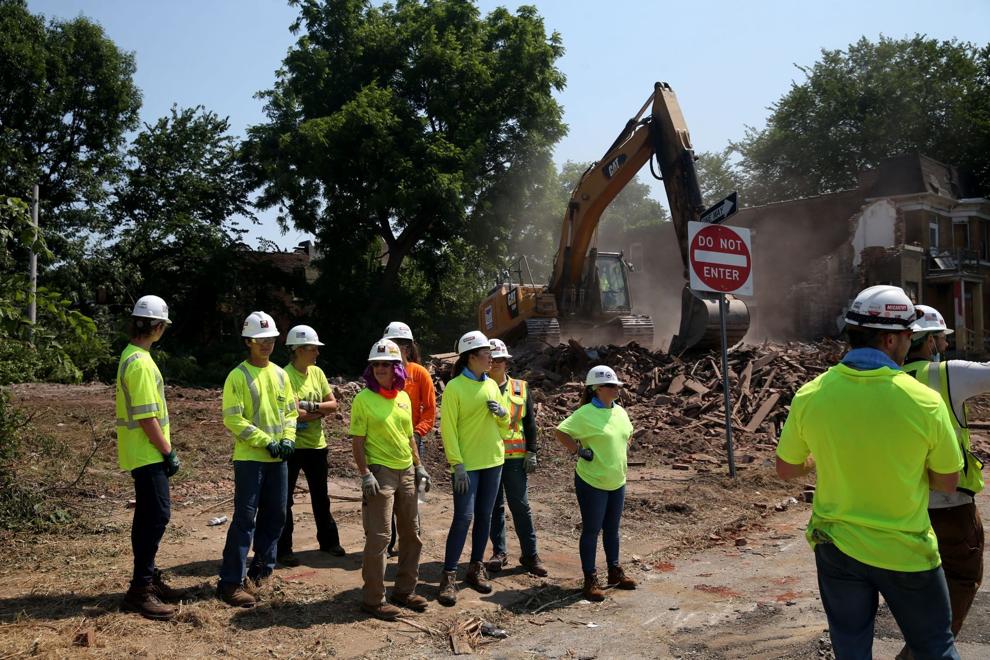 Making the neighborhood beautiful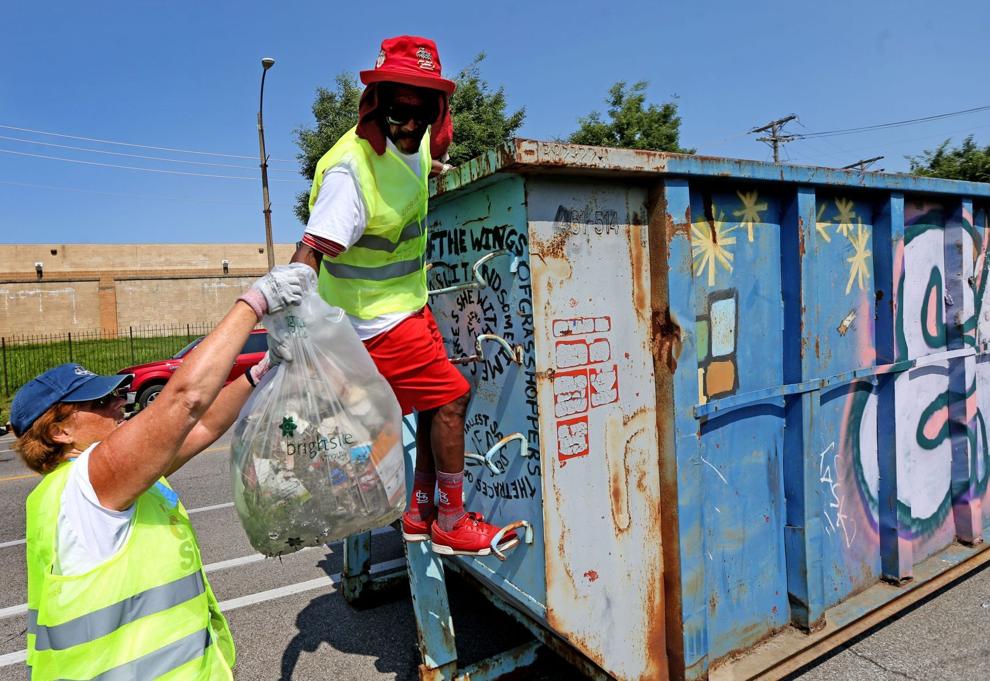 Cleaning up alley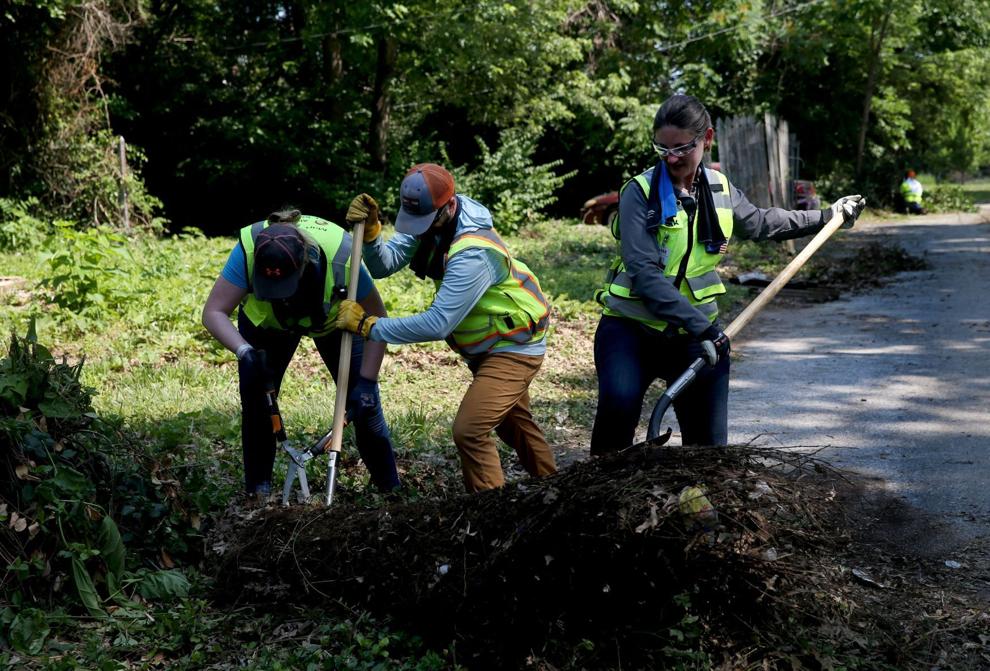 Razing vacant homes along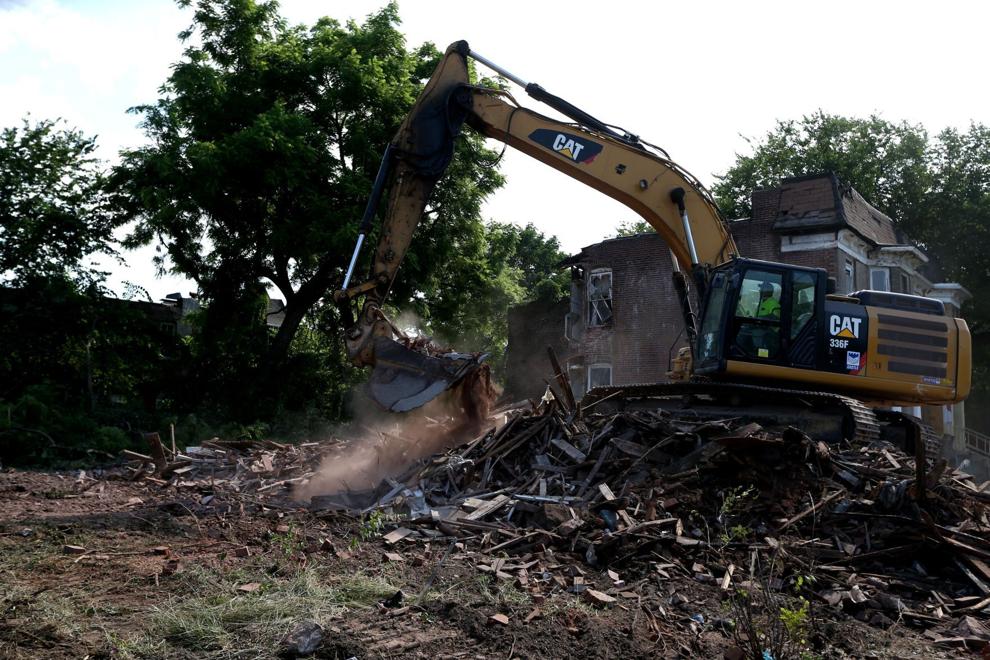 Taking down fence in the bruch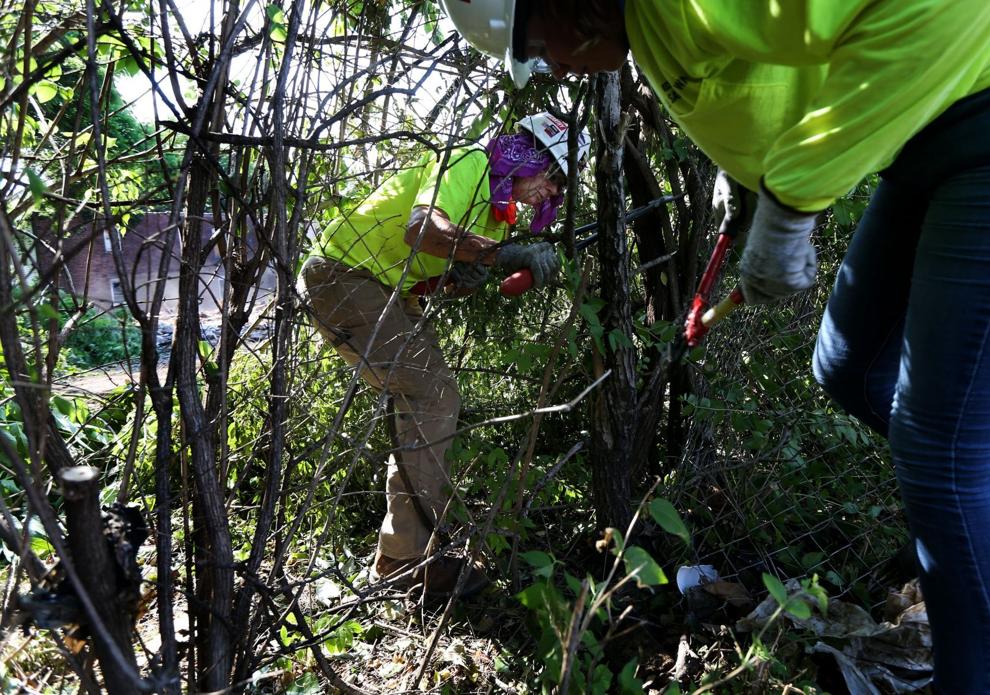 Hauling away debris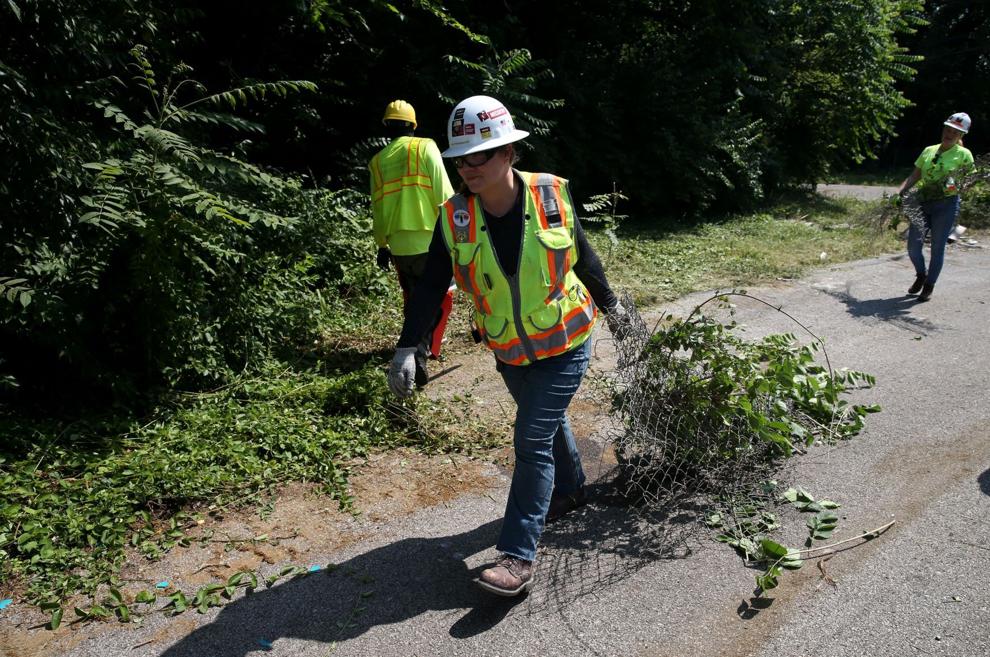 Packing up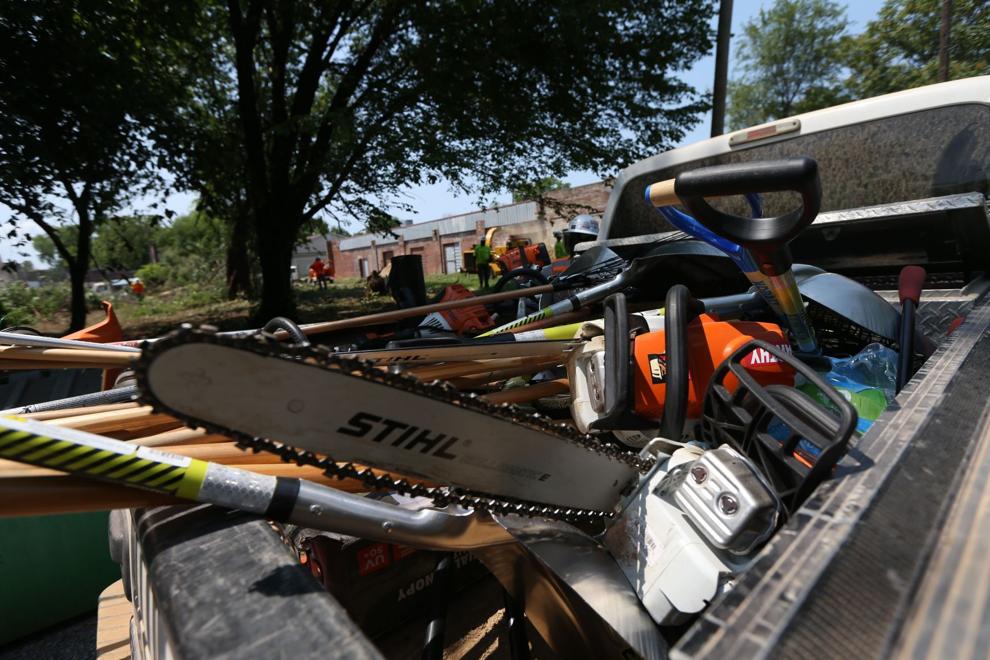 Flattening the ground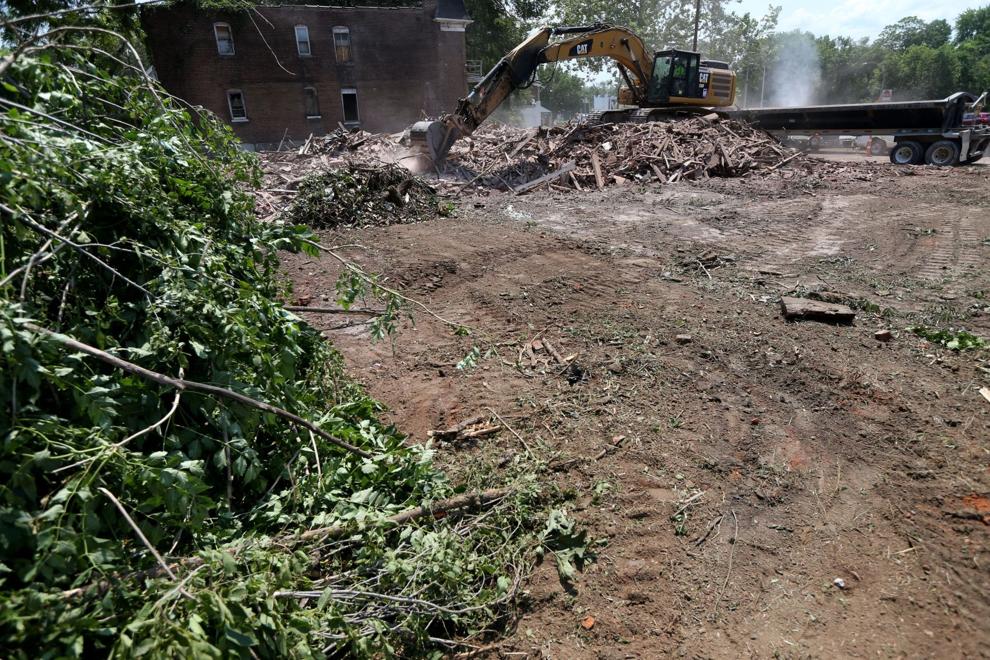 Making the neighborhood beautiful