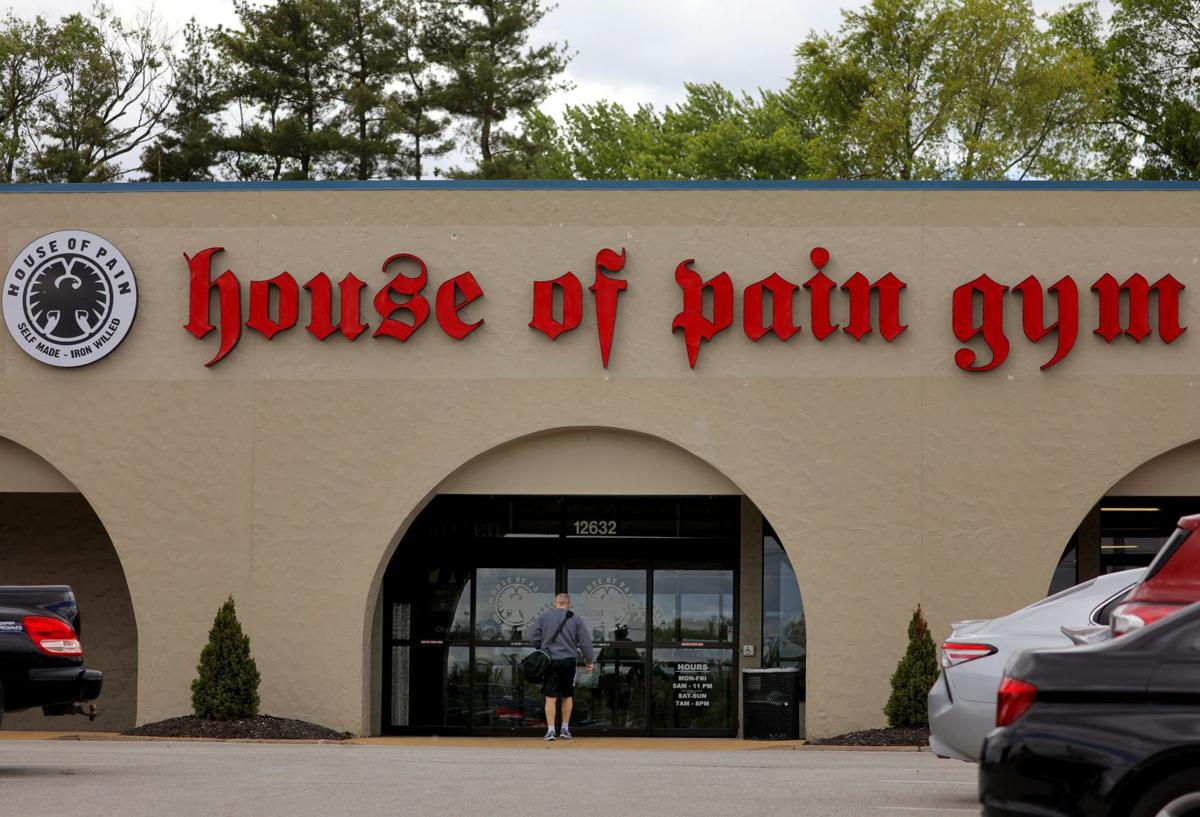 ST. LOUIS COUNTY — A gym that reopened two locations last week plans to continue operating despite a threat of legal action from the St. Louis County counselor.
A lawyer representing the House of Pain fitness centers wrote a letter Saturday alleging St. Louis County's stay-at-home order barring gyms from reopening conflicts with federal and state orders.
The letter, sent to St. Louis County Counselor Beth Orwick, alleges the county does not have the legal authority necessary to impose such restrictions on businesses. Orwick wrote that both locations should close by 5 p.m. Sunday.
Customers stayed on Sunday past that time. The gym's regular closing time is 8 p.m., according to its website.
"Candidly, the Government's continued targeting of my clients and their gym members is shocking," wrote W. Chris McDonough, who represents House of Pain. The gym has locations in Chesterfield and Maryland Heights. "Your latest letter is obviously in direct retaliation for my clients' exercise of their constitutionally protected right to petition the Government for redress of grievances."
McDonough also sent the letter to Missouri Gov. Mike Parson, U.S. Attorney General William Barr and President Donald Trump.
The feud began last week, when House of Pain opened despite the county's order. Orwick wrote letters to the two locations of House of Pain and ordered each to cease operations or explain why they think they don't have to comply. She said a conviction for violating the order was a misdemeanor punishable by up to a year in prison and a fine of up to $2,000.
Orwick said Sunday that the county would not comment on pending legal matters.
The gym's attorney pointed out in his letter that St. Louis County "has arbitrarily and capriciously" allowed adult lingerie and sex toy stores, liquor stores and cigarette stores to remain open. "Perhaps if my clients changed the gyms' names to 'House of Lingerie,' 'House of Booze' or 'House of Cigs' and started selling those items, the government would lift its boot from their throats," wrote McDonough.
Concerned about COVID-19?
Sign up now to get the most recent coronavirus headlines and other important local and national news sent to your email inbox daily.