On Saturday, 50 houses got a jolt of electrical repairs that included new ceiling fans, panels, grounded outlets and motion lights.
The upgrades, which came at no cost to the homeowners, were the work of 150 electricians from the International Brotherhood of Electrical Workers Local 1, and 40 contractors from the St. Louis chapter of the National Electrical Contractors Association.
The workers met at their union hall early Saturday and fanned out through St. Louis and into St. Louis County to homes owned by people who can't afford such repairs, and most of whom are elderly.
The volunteer work was through the Electrical Connection. It's a partnership of the two organizations that says it has donated labor and more than $850,000 in materials to improve more than 500 homes for low-income, disabled and elderly St. Louisans in the last 15 years.
The value of Saturday's work in labor and materials was $100,000, said Tim Green, director of political and governmental relations for the groups.
He said union members met with homeowners about a month ago to assess the needs of each house and plan for materials purchases funded by an account used for charitable giving. Union members contribute 30 cents per hour of their wages to the fund.
Some of the volunteers Saturday worked in five houses on North Taylor Avenue south of Natural Bridge Avenue in the Greater Ville neighborhood of north St. Louis.
James Edward Price, 85, an Army veteran, sat with his cane in his front yard as the electrical workers installed a new porch light and added safer outlets around the house he and his wife have shared for 50 years.
The house, which Price said is more than 100 years old, also needed new light fixtures in the laundry room, where table lamps had been used to provide light.
"Words cannot express how thankful we are," Price said.
Electrician Bill Woodfin, of Bridgeton, who was volunteering for the 10th year in a row, replaced one outlet that likely dated to the 1940s and had been used to power an oxygen machine.
"It's good to get out and help," he said.
Doug and Tammy Heidland, owners of Summit Electric in Barnhart, also put in new outlets and added LED lights.
"It's going to help them on their electric bill," Doug Heidland said of the energy-efficient lighting.
A few houses away, electricians replaced Lorraine Stewart's porch light and a dangerously worn wire. They added grounded outlets in her bathroom and kitchen, and security lights in her backyard.
Stewart, a widow, raised her four daughters and a son in the house she has lived in since 1966.
"You don't find too many people willing to help," said Stewart, 85. "It's amazing to me that they would do this."
50 houses get free electrical repairs, thanks to St. Louis area union and contractors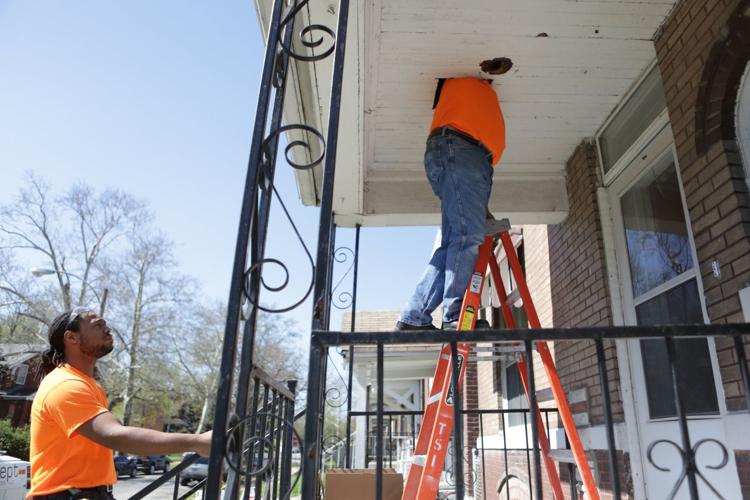 50 houses get free electrical repairs, thanks to St. Louis area union and contractors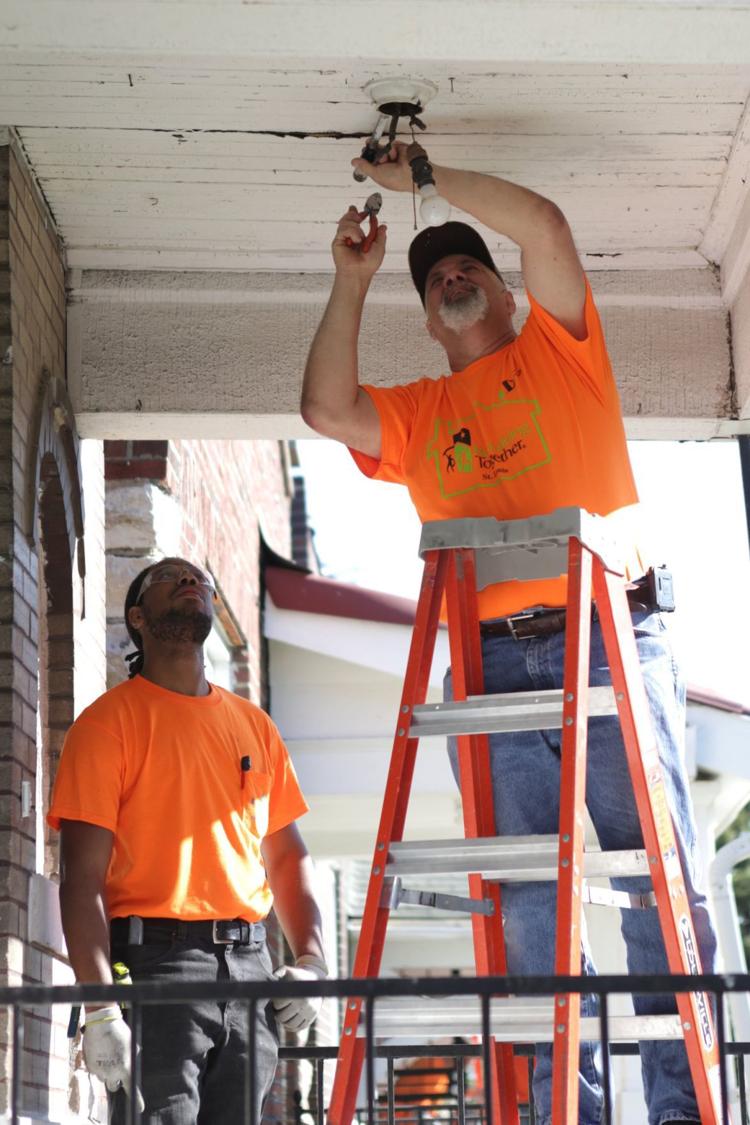 50 houses get free electrical repairs, thanks to St. Louis area union and contractors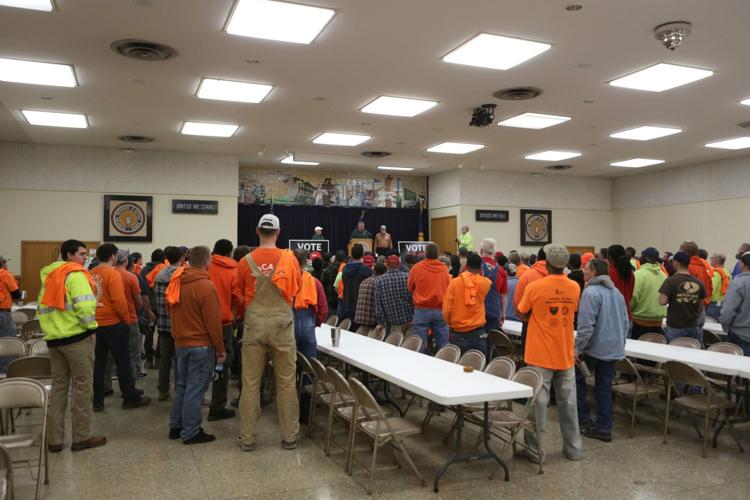 50 houses get free electrical repairs, thanks to St. Louis area union and contractors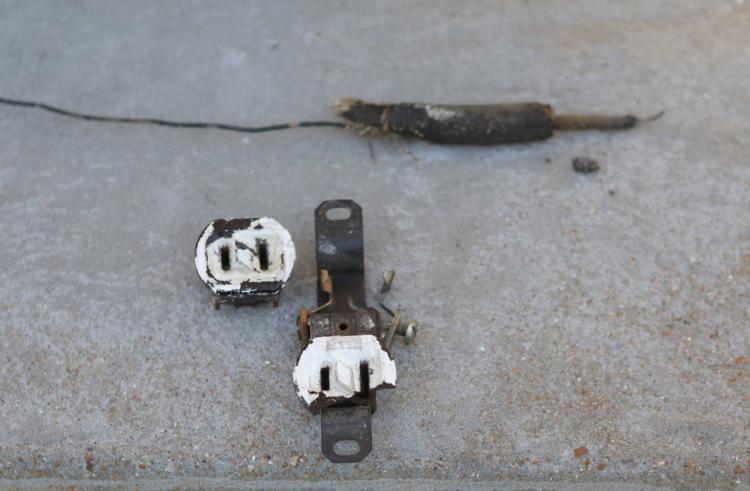 50 houses get free electrical repairs, thanks to St. Louis area union and contractors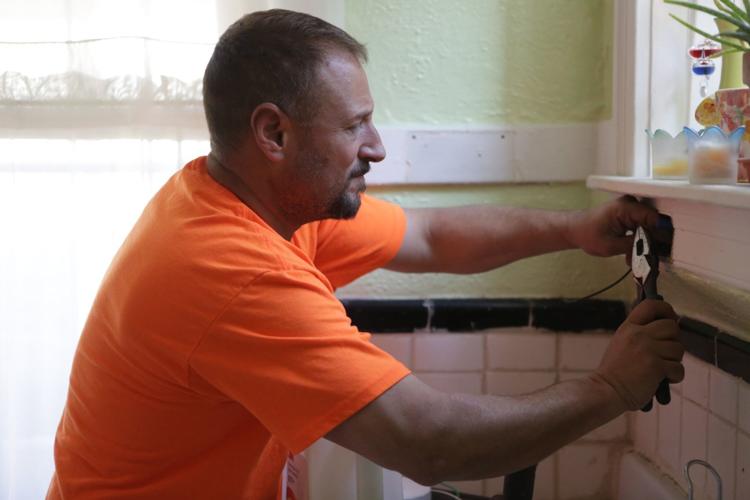 50 houses get free electrical repairs, thanks to St. Louis area union and contractors