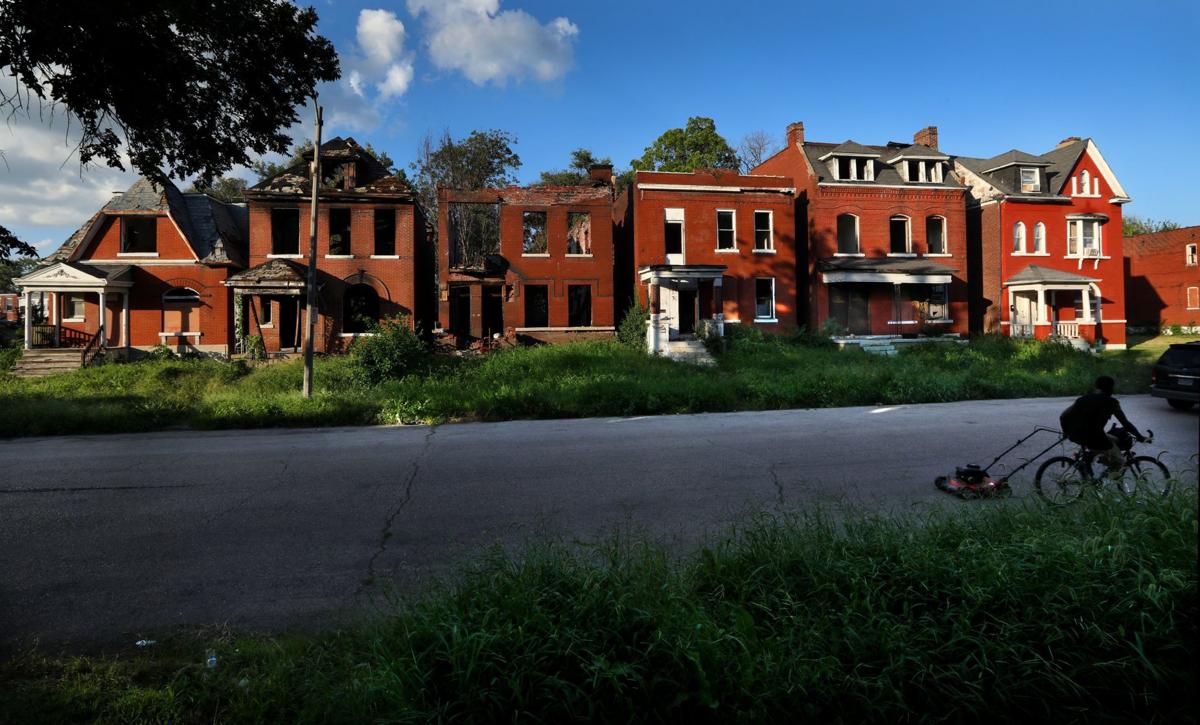 When Mayor Lyda Krewson's administration rolled out its plan in July to tackle St. Louis' vacancy problem, the city's estimate of vacant lots and buildings stood at about 25,000, or nearly 1 in 5 properties within the city limits.
But could there be even more?
A recent study by St. Louis University sociology professors Chris Prener and Daniel Monti analyzed half a dozen city data sets and came up with a range where even the low end of 33,000 parcels is significantly higher than the city's estimate.
The difference, Prener says, likely could be his use of data that tracks complaints to the city's Citizens' Service Bureau about vacant lot or building conditions. Prener acknowledges that callers may not always correctly identify a vacant property, but even if they're right half of the time, that could mean an additional 6,000 or so vacant properties in the city.
While Patrick Brown, who works on vacancy issues for the mayor, concedes that the number of vacant properties may be higher than the city's estimate, he doubts it's as high as Prener's study suggests.
Still, part of the city's effort to tackle the problem includes keeping better tabs on vacant properties.
Frank Oswald, building commissioner for the city, is excited about what this means for the Building Division — saying goodbye to an annual vacancy survey done on paper and hello to a database updated in real time, with inspectors using tablets. The Building Division is responsible for keeping track of vacant buildings; the Forestry Division counts vacant lots.
Some neighborhoods may be beyond saving; others need help now
Previously, Building Division inspectors were assigned a territory with a list of vacant buildings from the previous year. If they found buildings had been rehabbed or demolished, those were removed from the list. Inspectors also added any new properties with clear signs of disrepair and neglect.
Now, Building Division inspectors can update the database with tablets while they're in the field. Recently, Oswald said, the system began reminding inspectors to assess fees according to the vacant building fee ordinance passed in 2010.
The real-time database will eventually feed into a new online tool built by volunteers, which city officials have embraced as an opportunity to better analyze its data sets.
"I think it allows us to make better decisions as far as actually taking down the worst buildings," Oswald said. "Data just gives us better information."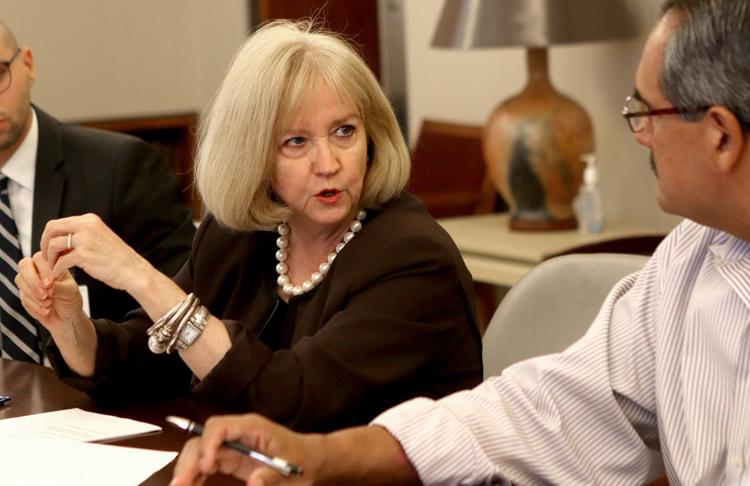 Last year, a group of civic-minded and technology-savvy volunteers started building stlvacancy.com, an online portal aimed at tracking vacant properties that are considered a burden to the city.
Though the portal isn't part of the city's computer system right now, Brown said the city administration hopes to eventually support it in-house.
The site is the best snapshot of vacancies, but it doesn't include everything, and it's still being refined. For example, the 112-year-old frame house at 1451 Madison Street in Old North St. Louis isn't included on the vacancy portal, even though the crumbling exterior and missing windows suggest it has been vacant for several years.
While some locations may be missing from the database, the vacancy portal already has a slightly higher estimate of vacant properties — as many as 26,000 when those considered "possibly vacant" are included — than the city's official estimate.
Establishing a better estimate is a task that a committee of nonprofit groups collaborating with City Hall plans to tackle, said Tara Aubuchon, coordinator of the Vacancy Advisory Committee.
Prener is helping with that effort. He thinks the recent drive to address vacancy in St. Louis and cities such as Detroit and Memphis, Tenn., is linked to increasing availability of data. He is hopeful about the efforts in St. Louis.
"The portal has so much potential to clarify for community members the extent to which vacancy is an issue," he said.
Brown said the vacancy portal will eventually become the "most accurate" estimate of the city's vacant properties. But in the meantime, there's more than enough known vacant properties to keep the city busy, Krewson said.
"We can't wait for perfect data to do something," she said.
Celeste Bott of the Post-Dispatch contributed to this report.
---
Previously, about illegal dumping:
Daily updates on the latest news in the St. Louis business community.