BALLWIN — Sitting next to a daughter and a friend at a mosque here on Wednesday, drawing colorful get well cards for sick children, Catherine Moellering felt the spirit of Christmas.
"The level of love here is astounding," said Moellering, 68, of Florissant, who was among hundreds of people at Daar-Ul-Islam mosque volunteering for the ninth-annual Jewish and Muslim Day of Service.
Started by a small group of Jewish and Muslim friends who came together informally to help relieve Christian volunteers on Christmas Eve, the Day of Service has grown to include more than 1,000 people of all faiths each year working on projects benefiting at least a dozen charities throughout the St. Louis area.
It's now one of the largest Christmas interfaith events in the country, co-chair Sophie Malik said.
This year, organizers decided to focus the day: Rather than spread out to more than two dozen community centers throughout the St. Louis area, volunteers gathered at fewer sites to allow for more conversation.
"We have a lot more in common than we have different," said Malik, who has helped run the event for six years.
Between a joint breakfast and potluck lunch, volunteers spent several hours Wednesday at the mosque and a few community centers preparing such items as hot meals for seniors, toiletry kits for the homeless, and care packages to children at the St. Louis Crisis Nursery. Other volunteers delivered the packages, visited teens in juvenile detention, served meals, or brought cookies to police and fire stations, among other tasks.
This year, volunteers also organized an "Ask Me Anything" conversation at Daar-Ul-Islam, meant to allow Jews, Muslims and members of other faiths to talk about shared values and histories, Malik said.
Dr. Ghazala Hayat, a St. Louis University neurology professor and member of the Islamic Foundation of Greater St. Louis, and Cantor Josh Finkel, spiritual leader of Shir Hadash Reconstructionist Jewish congregation, answered questions from a small but rapt group on prayer customs, holiday traditions, misunderstandings and negative stereotypes.
"Just because we're different doesn't mean we're wrong," said Margee Kabak, 58, of Manchester, who was among the attendees. Kabak, who is Jewish, volunteered for the Day of Service for the first time this year after hearing about it from a friend.
"It's so important," she said, "for people to know about each other, and join forces in making our world a better place."
Volunteers at the mosque also had the opportunity to witness or join members of the Muslim faith in afternoon prayers and learn about cultural traditions, religious garb and stories of the Jewish and Muslim faith.
Twins Mohaimen and Harith Khalid, 17, whose family from Iraq is seeking asylum in the U.S. after moving to St. Louis in 2013.
The brothers, juniors at Pattonville High School, create art depicting scenes from Iraq and St. Louis and the stories of people seeking refuge from war.
"Ignorance comes from a place where people are not educated," Mohaimen said.
The Day of Service has seen an increase in volunteers in past years that has been in part a reaction to an apparent increase in Islamophobia, anti-Semitism and political rhetoric attacking minority groups both in the U.S. and abroad, organizers say.
"I really believe that this year it is more important than it has ever been to show up and to be willing to engage and to learn about the other," co-chair Julia Williams said. "Showing up to an event like this is a form of resistance to small-mindedness, and to fear, and to anti-Semitism and Islamophobia.
"The more we can engage with one another and understand one another, the better place our world will be."
Moellering and her daughter, Melina Arrow, 44, were invited to the Day of Service by friend Hera Gerber, 71, of Town and Country. All three are Christians.
"Knowing that you're helping someone in need is fulfilling," Arrow said. "It puts things into perspective."
Gerber and her husband have volunteered for the past three years, she said.
"And we'll be here again next year."
Photos: Interfaith groups gather for ninth annual St. Louis Jewish Muslim Day of Community Service
St. Louis Jewish and Muslim Day of Community Service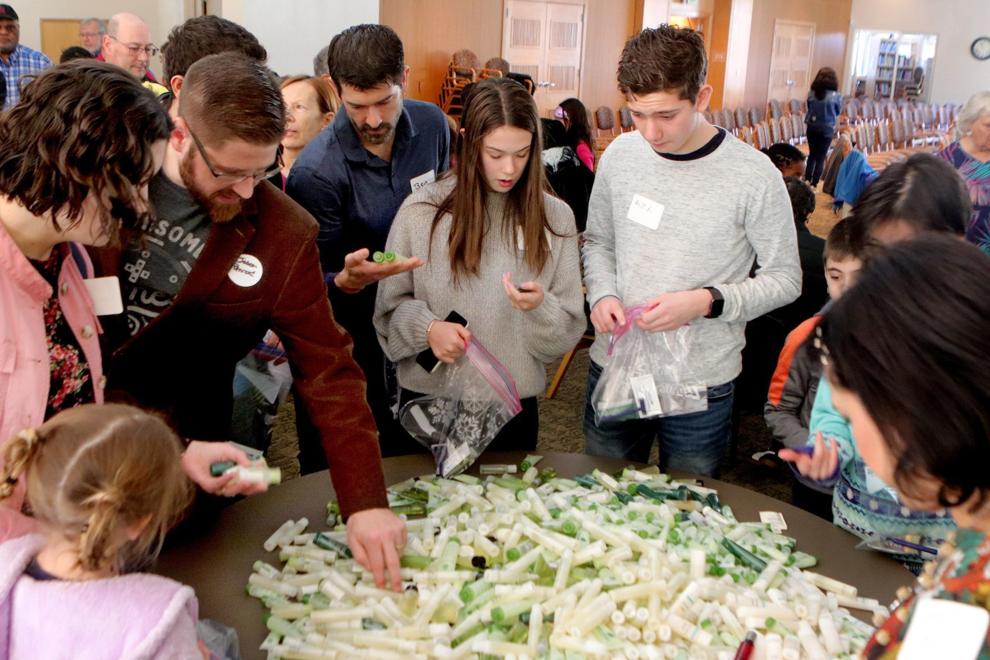 St. Louis Jewish and Muslim Day of Community Service
St. Louis Jewish and Muslim Day of Community Service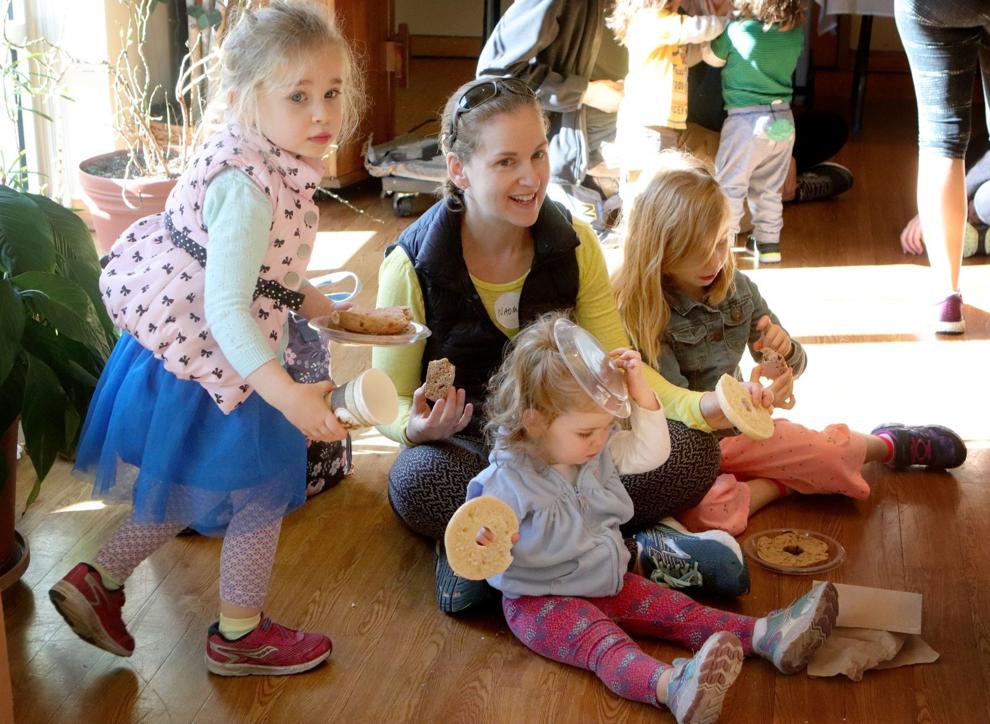 St. Louis Jewish and Muslim Day of Community Service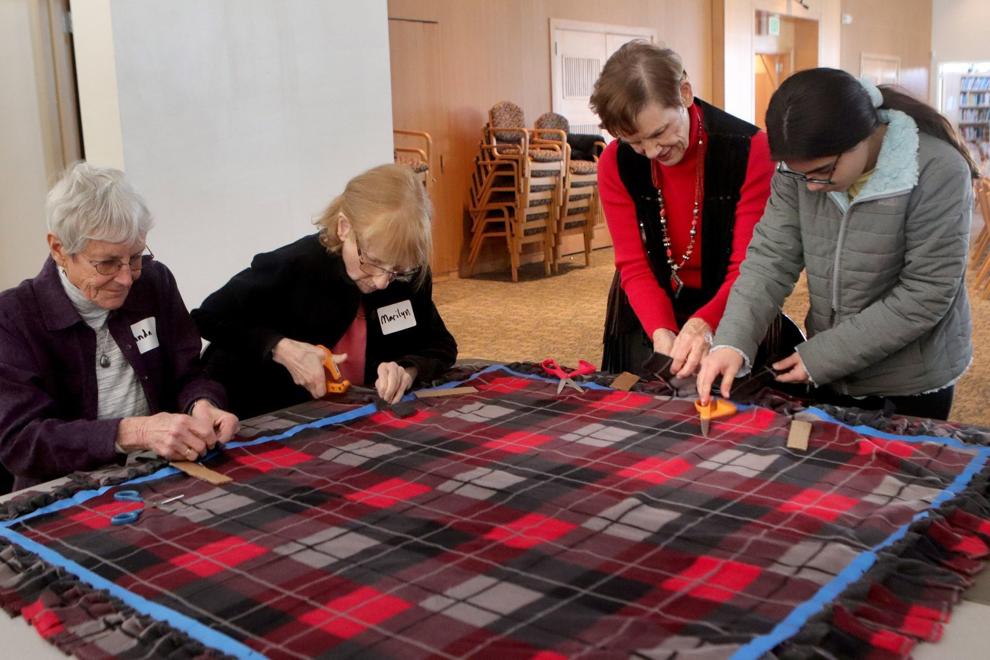 St. Louis Jewish and Muslim Day of Community Service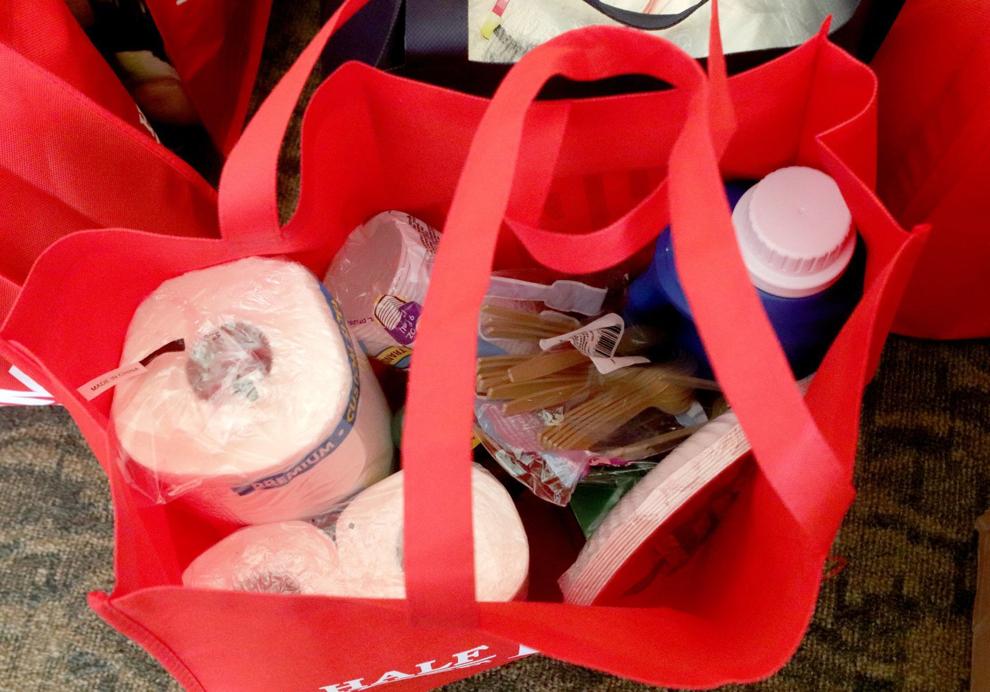 St. Louis Jewish and Muslim Day of Community Service