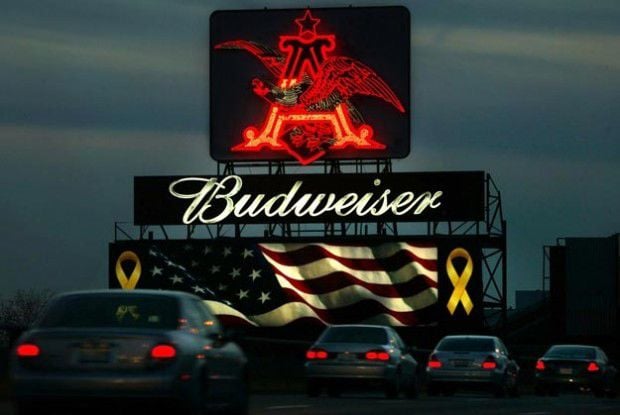 ST. LOUIS • The iconic Anheuser-Busch eagle sign along Highway 40 (Interstate 64) is on the fritz.
The sign was spotted blinking erratically Tuesday, but the company said it's already working to fix the malfunctioning landmark.
"We are aware of the issue and are actively working to resolve it," said Anheuser-Busch spokeswoman Stephanie Walsh in an email Tuesday afternoon.
Walsh did not immediately specify why the sign is broken or if it was connected to a rain and hail storm in St. Louis Monday night. 
The 32-foot-high sign has been a St. Louis fixture since 1962. It was built with more than 4,000 feet of neon tubing and 5,000 light bulbs and flashes to six positions to depict the eagle flying.