ST. LOUIS — Facing winter with COVID-19 cases and hospitalizations already at record levels, a St. Louis health advisory panel advocated for new precautions on Thursday, while state officials announced even more vaccine on its way.
Missouri hospitals are seeing record numbers of coronavirus patients in intensive care units. The state's seven-day average hit 659 COVID-19 patients in ICUs on Thursday, the highest level yet. And after four days of slightly lower overall numbers, on Thursday the state rebounded to 2,758 hospitalized COVID-19 patients, the fifth-highest total ever.
In a meeting Thursday, St. Louis' Joint Board of Health and Hospitals urged Mayor Lyda Krewson to limit the number of people inside businesses to 25% of capacity.
Meanwhile, Missouri's top health official said that the state is expected to receive an additional allotment of a COVID-19 vaccine in the coming weeks.
With 51,000 doses of Pfizer's new vaccine already in the pipeline to arrive after Dec. 10, and 105,000 doses coming from Moderna soon after, Department of Health and Senior Services Director Randall Williams said as many as 64,000 more doses of the Pfizer version could help inoculate a significant number of health care workers and residents of long-term care facilities by mid-January.
"We're incredibly excited about that," Williams said.
Williams said the state will focus vaccination efforts in February on residents of state mental facilities and prisons, who, because of their close proximity, are more likely to infect one another.
The state hopes to get the vaccine to the general population by mid-April or early May.
Williams and Gov. Mike Parson have been pinning their hopes on the rapid rollout of a vaccine.
"We're optimistic that a vaccine will provide much needed relief," Parson said.
Parson, a Republican who ran on a platform of personal freedom as he cruised to victory on Nov. 4, has not issued a mask mandate or stay-at-home orders, saying those are an issue for local officials to decide.
Hospitals, doctors and health care professionals have urged the governor to act to avoid what has become a staffing and space crisis within hospitals across the state as the number of cases have ballooned.
Parson on Wednesday announced the state would pay a Texas-based firm to provide as many as 760 additional nurses to relieve staffing shortages at hospitals. The maneuver could open up as many as 600 additional beds.
The governor also announced on Thursday that officials from the federal Centers for Disease Control and Prevention will arrive in the Springfield and St. Louis areas this weekend to track virus cases in schools and help some local districts evaluate precautions.
The visit is part of a partnership with Washington University and St. Louis University designed to study the best ways to stop the spread of the deadly virus in schools.
Specific school buildings have not been identified.
In St. Louis, the city's joint health board proposed the new 25% capacity limit as a replacement for the existing 50% limit, which has been in place since August and applies only to bars, restaurants, night clubs and large venues.
"This is not easy but I think this is a message that has to go out," said Dr. Will Ross, board chairman.
But the board stopped short of pushing for a ban on indoor dining at restaurants and bars, a move imposed last month by St. Louis County.
"I don't think the science supports that," Ross said.
Ross, who made the proposal for the new capacity requirements, said he has been particularly concerned about the increase in positive coronavirus tests in the city.
"One in five cases are coming back positive and the numbers are going to increase," he said.
Ross said something needs to be done quickly to change the trend and ultimately avoid a shelter-in-place order of the type imposed in the city and county earlier this year.
Krewson's spokesman, Jacob Long, said the mayor would take the board's proposal under consideration.
These maps and charts show the spread of COVID-19 in Missouri and Illinois.
Restaurateurs, lawmakers rally to restrict Page's power over pandemic response
Restaurateurs rally behind state bill to curb Page's power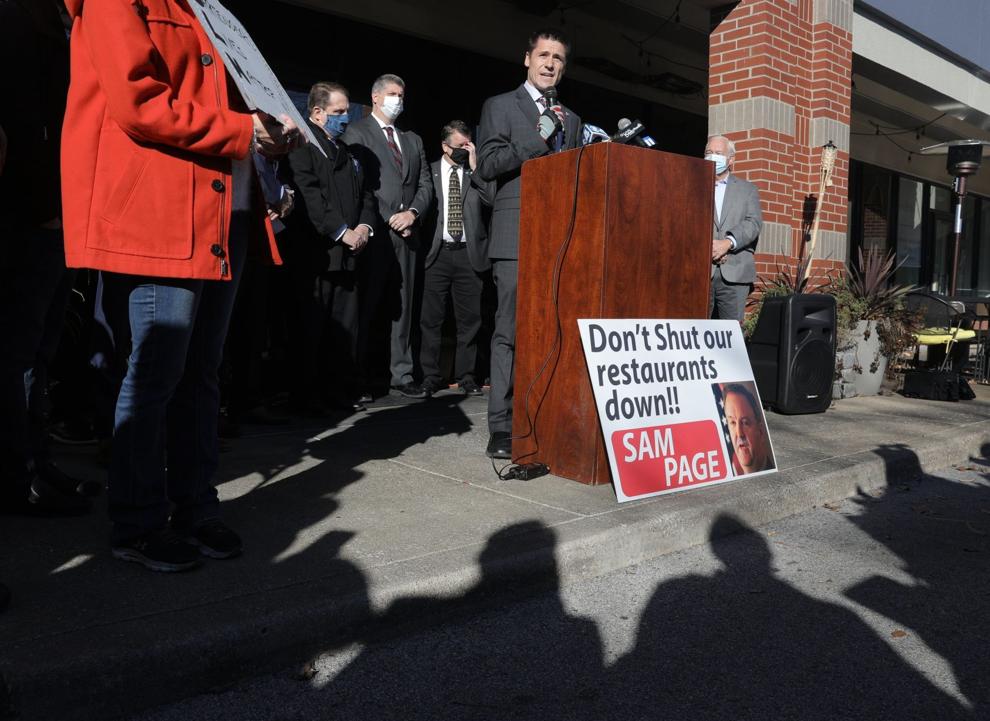 Restaurateurs rally behind state bill to curb Page's power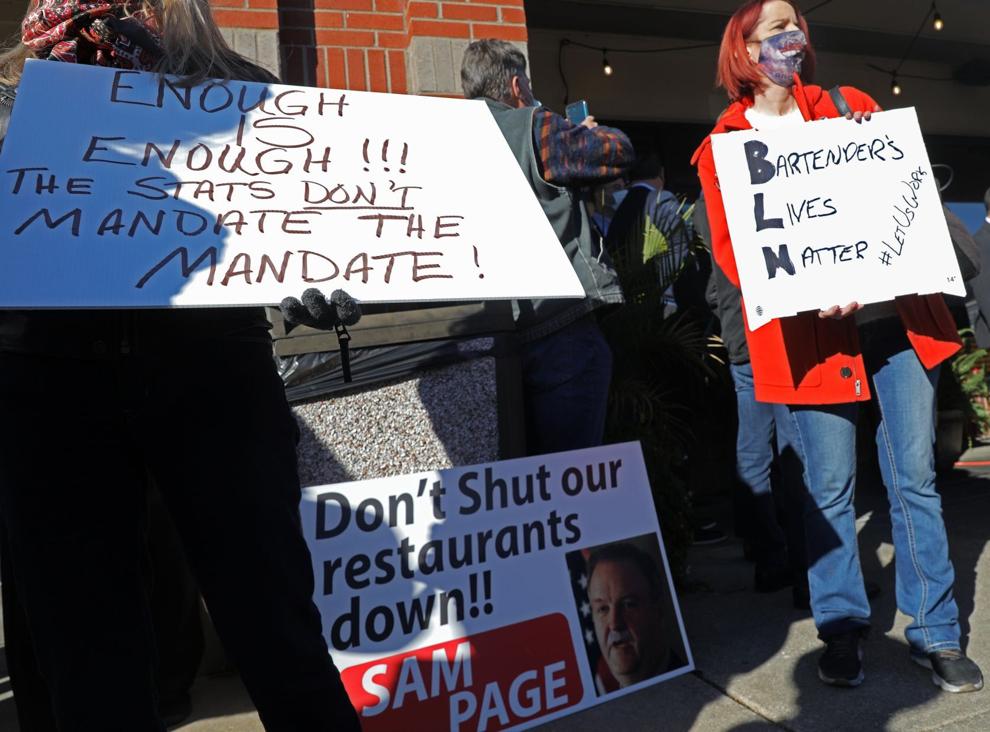 Restaurateurs rally behind state bill to curb Page's power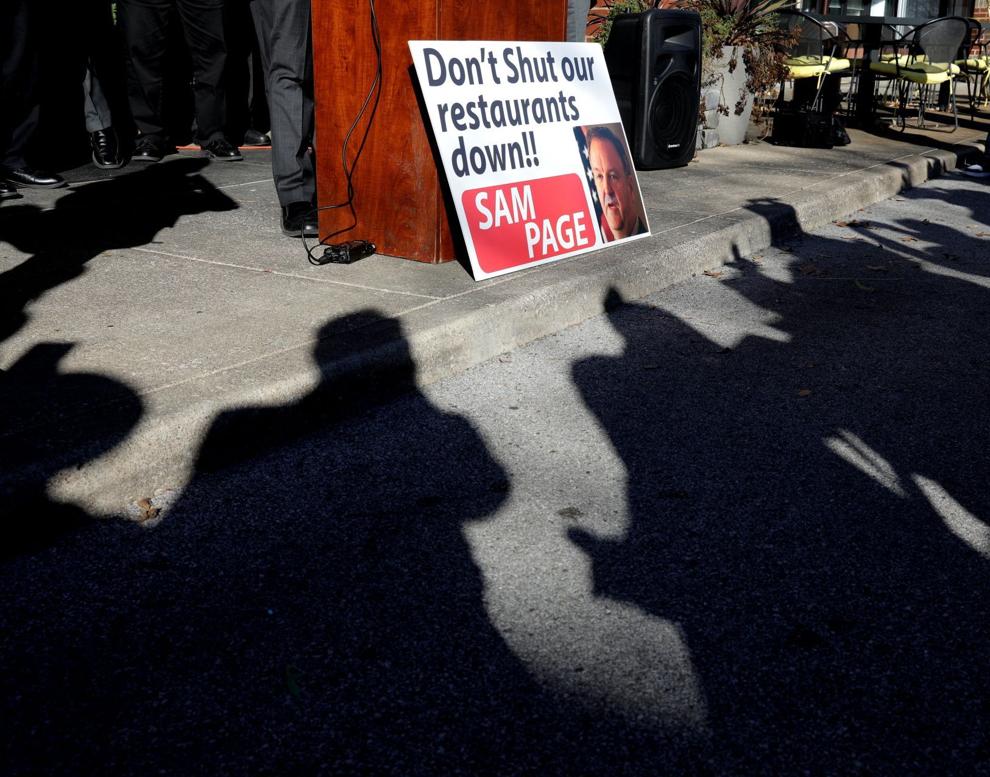 Restaurateurs rally behind state bill to curb Page's power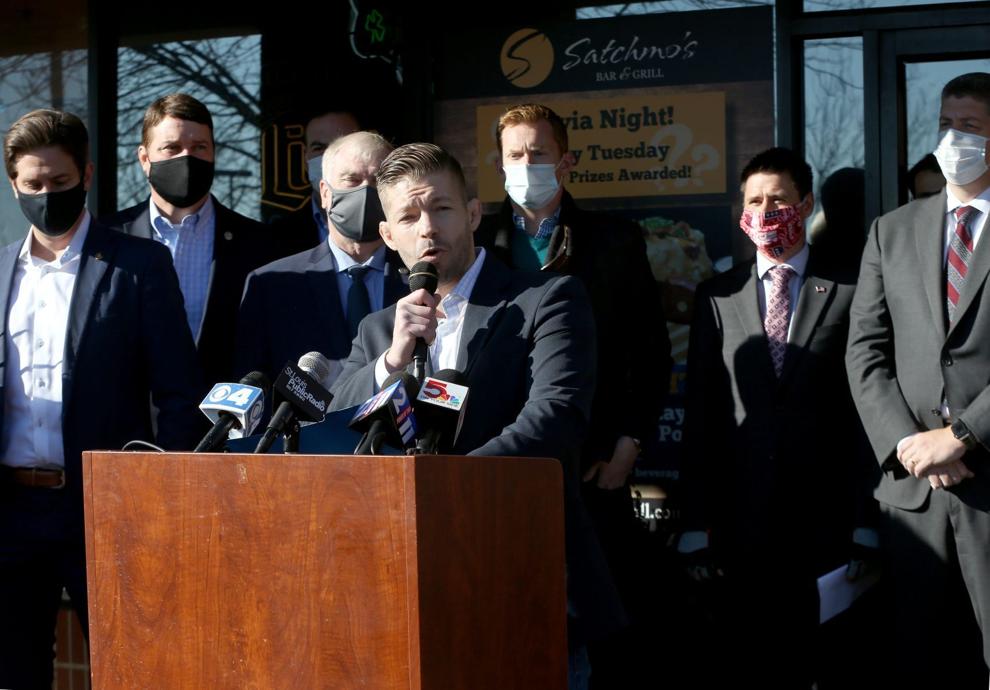 Restaurateurs rally behind state bill to curb Page's power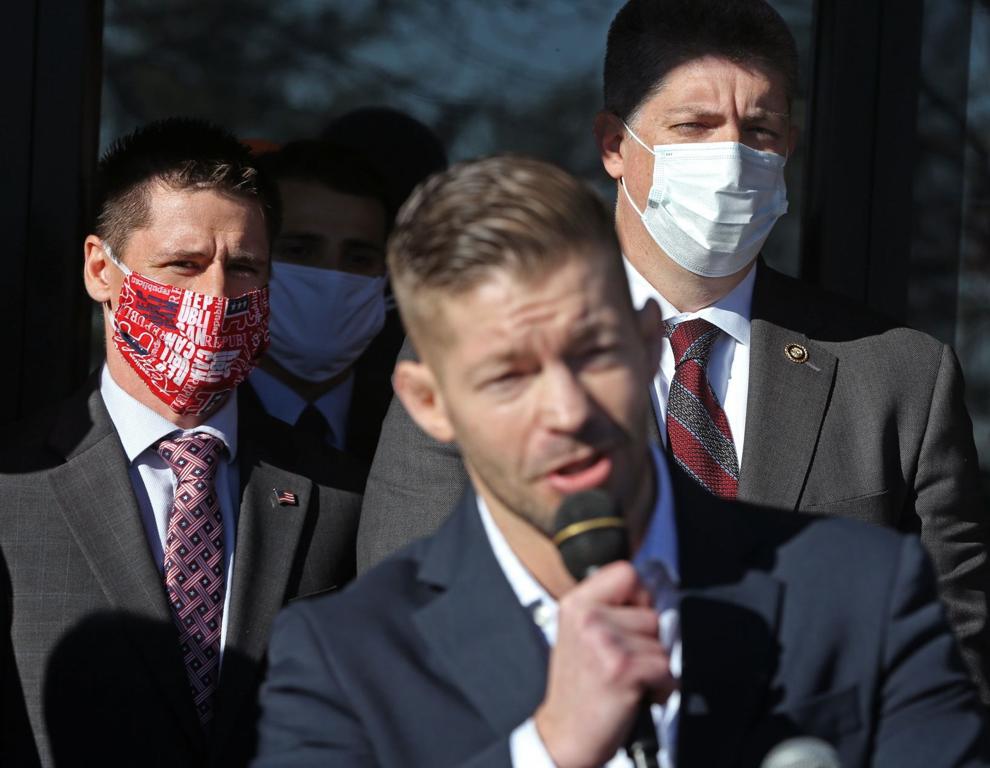 Restaurateurs rally behind state bill to curb Page's power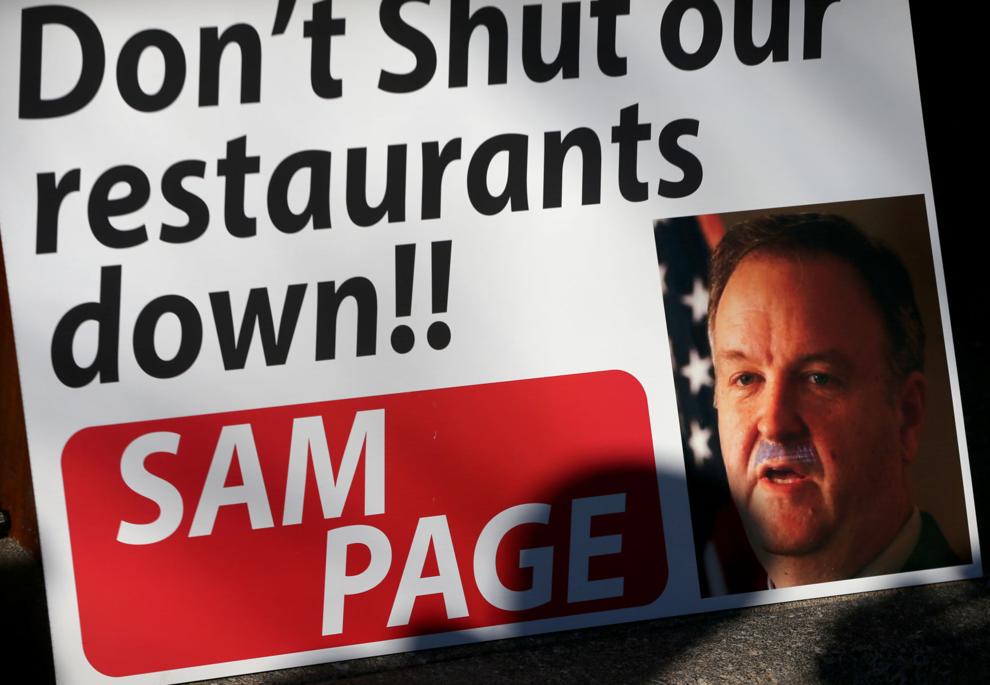 Restaurateurs rally behind state bill to curb Page's power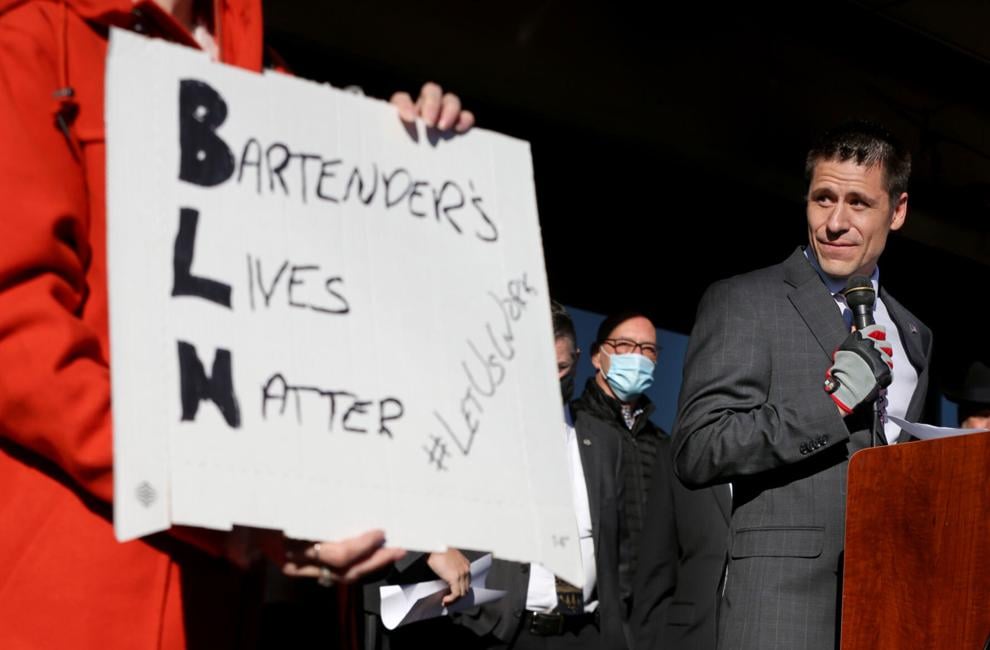 Restaurateurs rally behind state bill to curb Page's power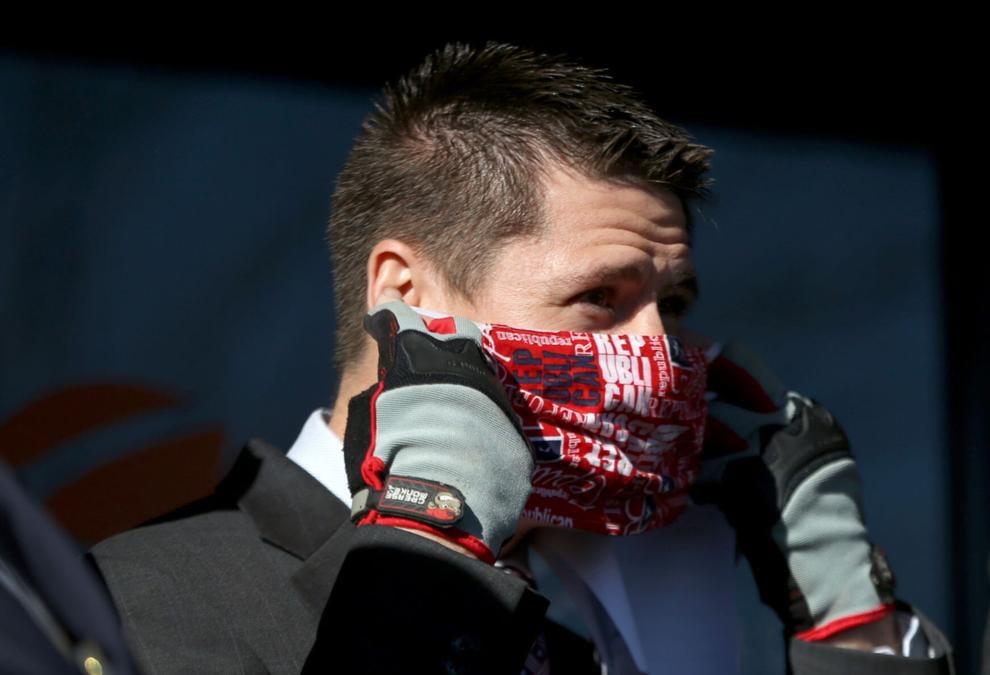 Restaurateurs rally behind state bill to curb Page's power