ST. LOUIS • In one small downtown office — in a building some employees have nicknamed "City Hall West" — the phones never stop ringing. Every weekday, five city workers, grouped in a cluster of cubicles, field roughly 500 calls from residents, and up to 1,000 in busier seasons.
If you live in St. Louis and have ever complained to your government about a hazardous pothole, an overflowing dumpster or a burned-out streetlight, chances are you've spoken with one of these workers. Or at least sent a tweet or email their way.
The Citizens' Service Bureau, or CSB, is the city's front-line customer service department, through which thousands of residents' complaints and requests are recorded and routed.
The brainchild of the Alfonso J. Cervantes administration, the bureau began in 1968 with a handful of staffers in the mayor's office answering phone calls and letters. In 1985, Mayor Vincent C. Schoemehl Jr. expanded it into a separate 12-person agency with $85,000 worth of computer equipment. Today, the CSB, at 1520 Market Street, is part of the city's Neighborhood Stabilization Team, and operates with an annual budget of more than $500,000.
Some CSB staffers have been doing the job so long they can rattle off pertinent city phone numbers and addresses from memory. Others monitor the bureau's Twitter account, which has quickly grown into a primary way for residents to report problems. The CSB handled at least 119,000 complaints last year through phone, web and Twitter, according to city data.
"There's nobody driving around this city at night looking for your streetlight that's out," Krewson told the Post-Dispatch in an interview last year. "If you have a streetlight out in front of your house, you'd better call it in."
CSB critics have said making those calls can seem pointless and frustrating because they don't get prompt responses or updates from the city. City officials have acknowledged a need to improve how their customer service system responds to residents, and believe the answer lies in upgraded technology, new strategies for the departments that address CSB requests and a push from the administration towards transparency.
In September, the city began adding a public comment space to service requests coming from the CSB, giving workers in its three busiest operating divisions — forestry, refuse and building — the chance to explain how a resident's complaint is being resolved, and why there may be a delay in fixing it. The goal is to roll out that change to all city agencies, so residents can monitor status updates or progress in any complaint they make.
Sometimes, that may just be a matter of telling someone a repair will take a few days because the city is waiting for delivery of a replacement part.
"People didn't know what was going on. Then they'd call back here," said Essence Owens, a CSB supervisor. "It could be something very small, but it was not communicated."
Other times, it might not be so simple, given the cash-strapped city's limited resources. But the idea is to be honest with residents who want to know what's going on, said Todd Waelterman, city director of operations.
A series looking at the consequences of decades of disinvestment in St. Louis. See all related stories at stltoday.com/tippingpoint
"We've been encouraging departments to put reality in there, even though sometimes reality may not be very nice," Waelterman said. "If you have equipment broken, or you've got staffing shortages, I might have to tell you that mattress is going to lay in your yard two weeks or something."
Failure to explain delays has often made CSB a scapegoat for the city's lack of prompt action. But Owens says CSB employees logging complaints and requests don't deal with them again unless a frustrated resident calls back seeking more information.
"We have no control over it. We just send the request over," Owens said.
Out in the field
City departments receiving requests from the CSB are also exploring ways to operate more efficiently.
Janis Garavaglia, a project manager working in the mayor's office, was brought out of retirement to help review how the city responds to residents' complaints, from the first call to an operator to the end result.
"We focus on improving or at least identifying places where there's either waste in the process, or where problems can be identified," she said.
Since November, all requests to clean up debris in alleys and on vacant properties are now centralized within the Street Department, which has more large trucks and other equipment better suited for the work.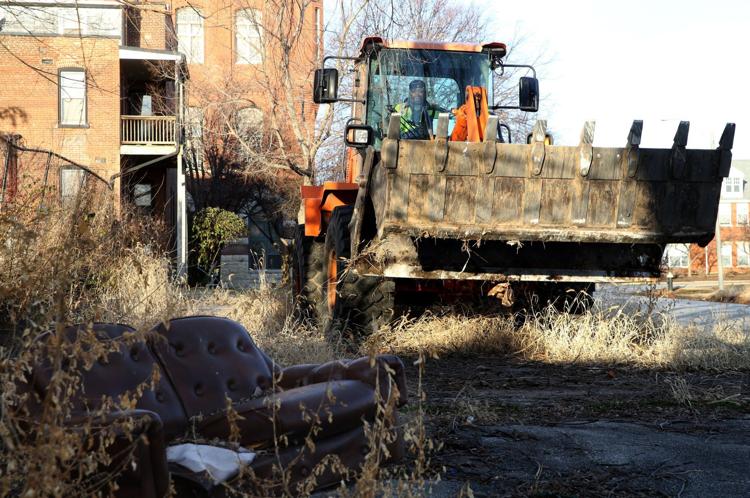 A new supervisor is pushing crews to address issues as they see them in the field, rather than bounce around from ward to ward, addressing individual CSB complaints.
"I'm not knocking anybody, in any way, but it doesn't make sense to do things that way," said Will Young, labor supervisor in the Street Department.
Street crews now try to work in grids, addressing multiple problems in the same area and on the same day. On Thursday, roughly a dozen trucks worked in an area of the 27th Ward stretching from the 5000 block of Plover Avenue to Riverview Boulevard, and further north to West Florissant Avenue, clearing several alleys and lots, hauling away old tires, trash, drywall and overgrown tree debris.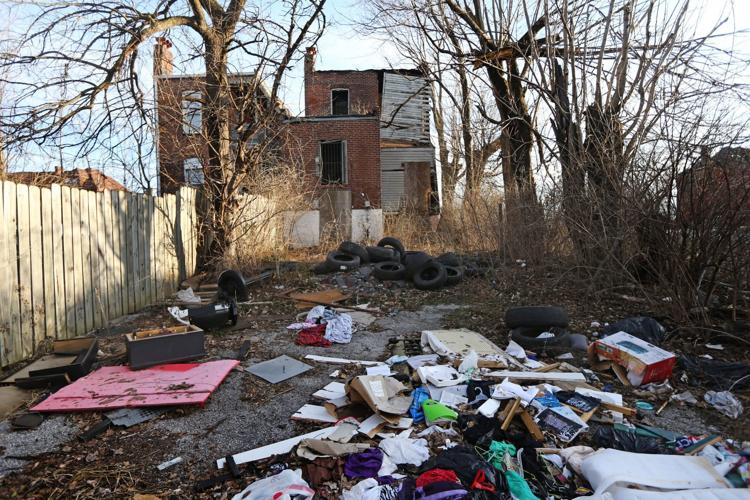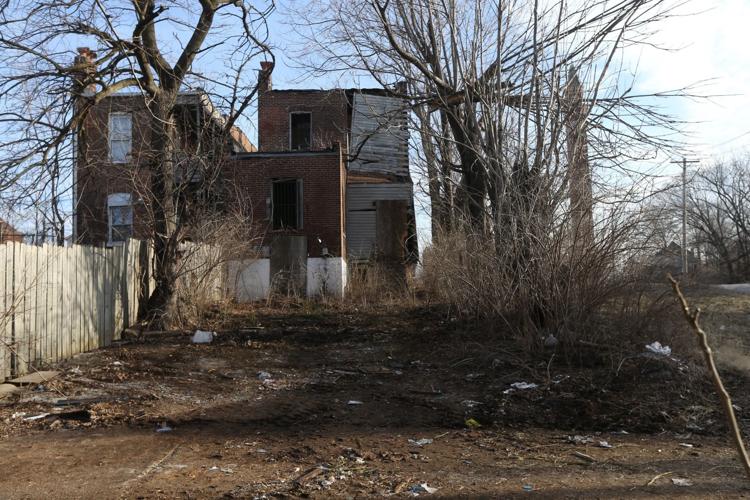 At the end of the day, Young said he and three foremen go back and close out every unresolved CSB request made in that grid. Some of the problem sites addressed on Thursday were never reported by a resident through the bureau, but the entire grid is cleared out.
"Eventually, we're going to be back there to get it anyway. So why not kill it off?" Young said.
It's a more efficient way of doing things, said Riko Thomas, the street department's south city foreman. His title is essentially a formality — foremen and their crews work across the city, depending on the need. Thomas finds himself in north St. Louis often, because the scale of the problems reported in those neighborhoods can vastly outweigh those farther south, he said.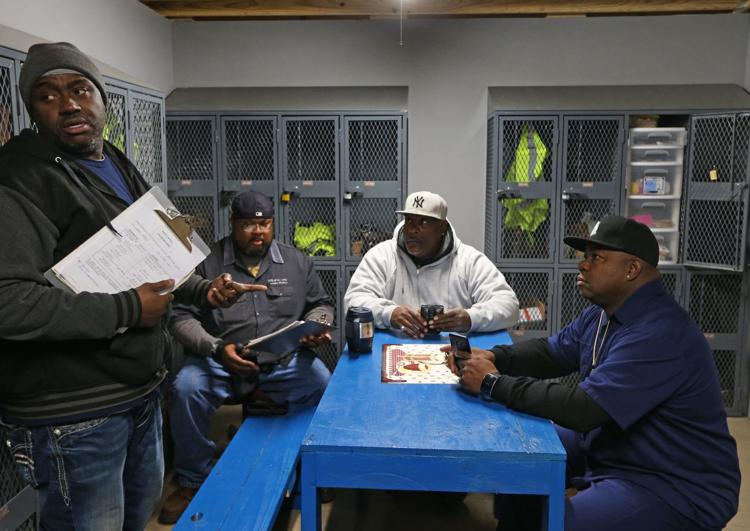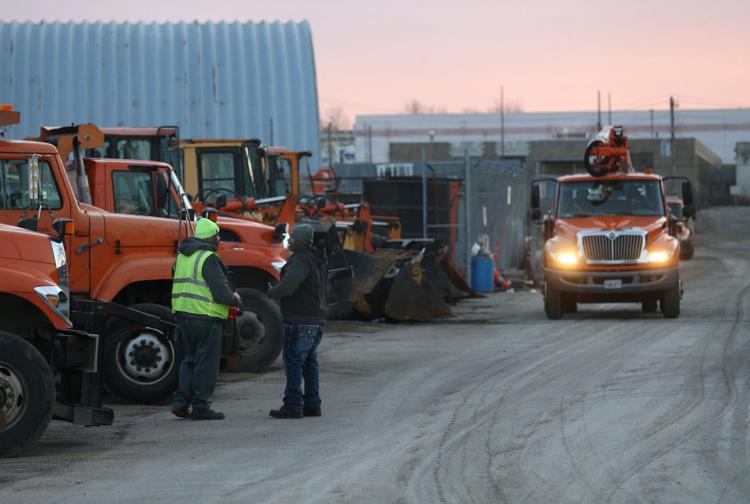 Days begin at 7 a.m., when the foremen convene at a Street Department office. They sort requests, new and old, by ward. Some requests are more urgent than others — a blocked street or alley moves to the top of the list, for example. If an alderman has alerted the department to an issue, that takes precedence, too.
More than half the time, a crew sent to take care of one resident's request can round a corner and find another problem. Sometimes, they'll talk with neighbors who point out more issues down the street. They want more people to be comfortable reporting problems in their neighborhoods through the CSB, but know that sometimes, there's no point in holding off for a formal complaint.
"Our job is to not wait for (a CSB request)," Thomas said. "We need to do it right now."
Better technology
The city launched a pilot program in the fall seeking to cut out the CSB as the middleman by giving city workers tablets to more quickly update the system.
That allows crews to let residents know sooner when grass has been cut or a vacant property has been boarded up, rather than filing paperwork.
Some refuse, forestry and trash task force workers have tablets, Waelterman said. Officials hope neighborhood stabilization officers will soon have them, too.
Better technology can solve a lot of the city's communication issues, said St. Louis Building Commissioner Frank Oswald.
For the last decade, City Hall departments have used Cityworks, an off-the-shelf software designed to help governments manage work and infrastructure.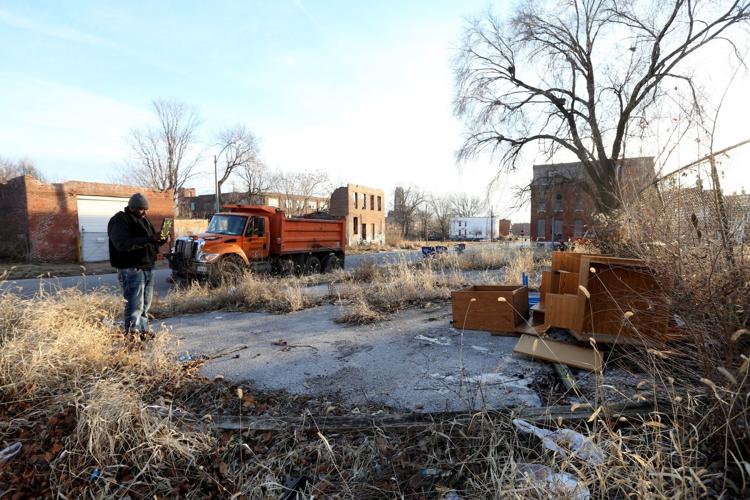 When Oswald needed new software for the building division, he contracted a local company to custom build it. Now almost all permits are done online, and the new system is expected to be integrated into Cityworks by the end of January.
Currently, it takes a building division inspector two to three days to receive a paper copy of a complaint, Oswald said. The inspector's investigation and findings also are recorded on paper, resulting in a week or more until a resident hears back. Once the two systems are linked and the complaint is sent directly to inspectors' tablets, Oswald expects the city to be able to generate updates more quickly.
But until the city figures out how to overcome some technological limitations, most residents will have to follow up to learn the status of their requests.
New software to complement Cityworks could make it easier for residents to monitor progress on complaints, but city officials say they don't have the money right now.
"(It comes) at a significant price tag and would require our IT team to support implementation of the product," Cindy Riordan, the city's chief information officer, said in an email through city spokesman Koran Addo. Instead, the city is using its staff to find ways to share the complaint data with the public, including through the city's open data portal.
Similarly, there's not enough money to buy all the tablets that are needed.
"If we had a bottomless pit of money, every employee would have a tablet," Waelterman said.
Despite the improvements, it will still be a waiting game for some residents who call CSB with a complaint. But they may at least get a clearer answer about the delays.
"We're going to get a few black eyes," Waelterman said. "Our people are going to tell you what it is. This isn't going to be totally pleasant."
---
Foreman Tony Stokes hands out morning assignments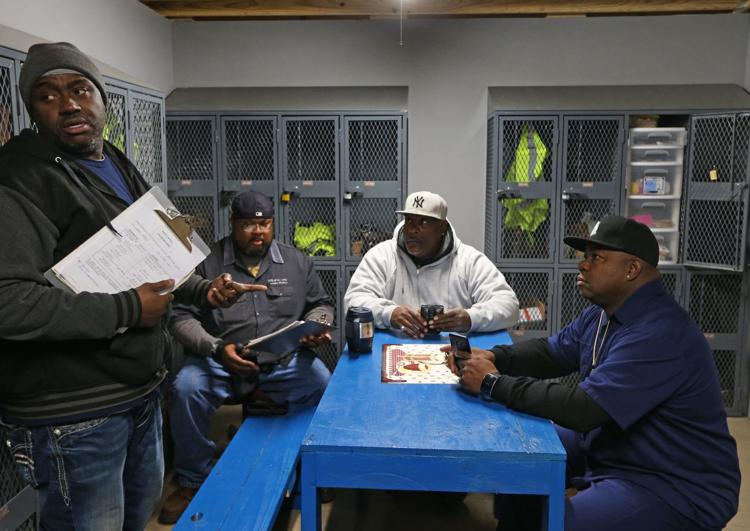 Supervisor Will Young hands a CSB complaint to foreman Tony Stokes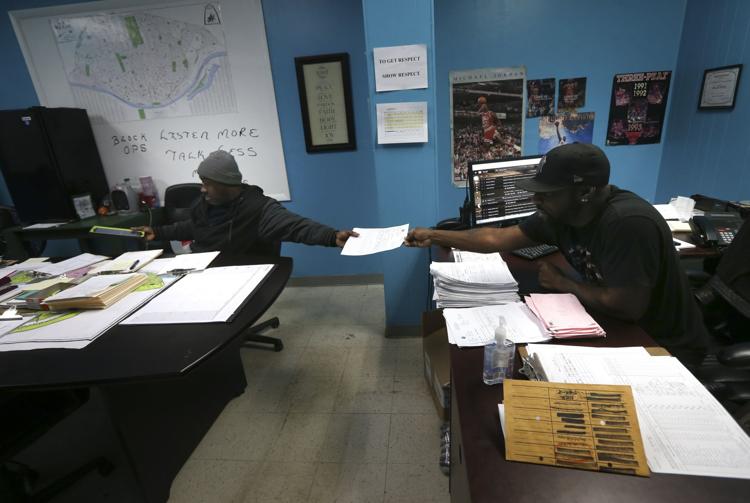 Supervisor Will Young, with foremen Riko Thomas and Tony Stokes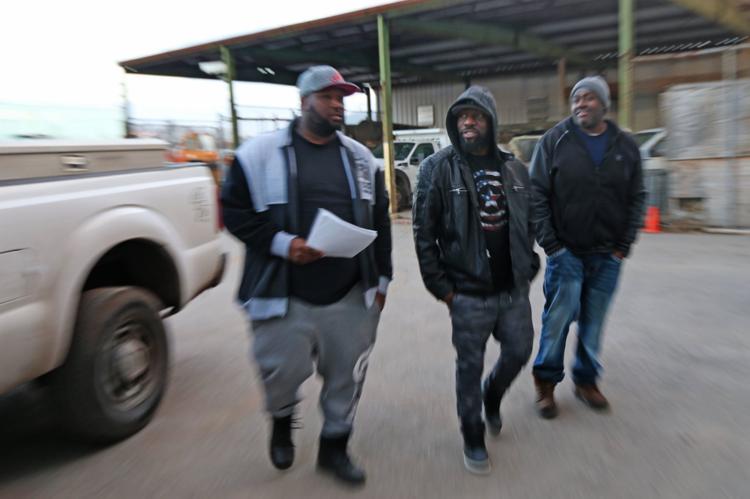 Street Department crews head out to tackle the latest assignment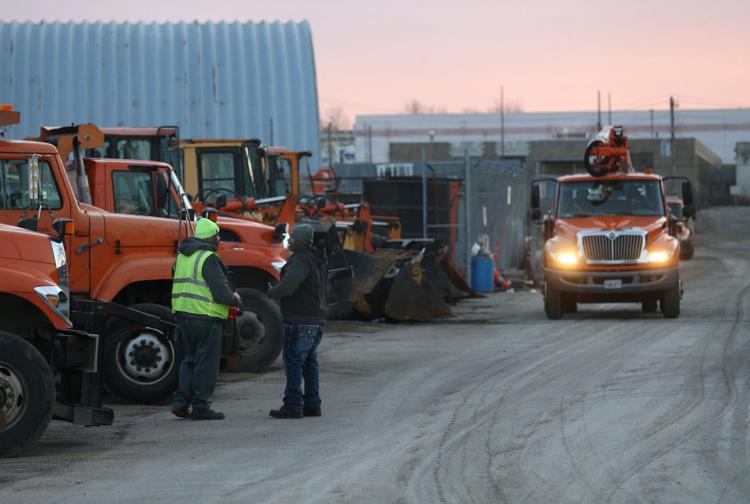 Tony Stokes documents trash and debris with his city-issued tablet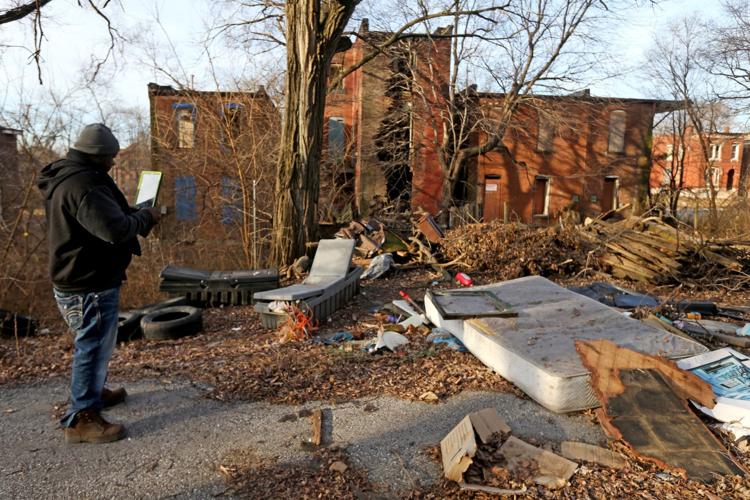 Christopher Smith removes illegally dumped tires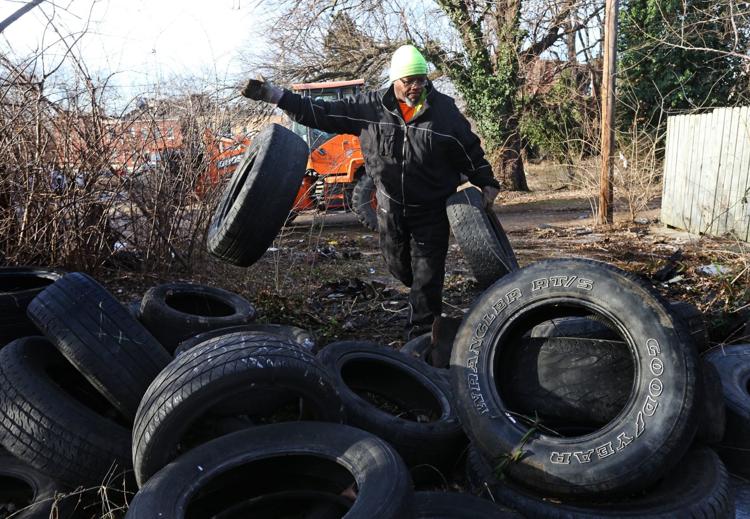 Foreman Tony Stokes discovered a trash-filled alley while responding to a complaint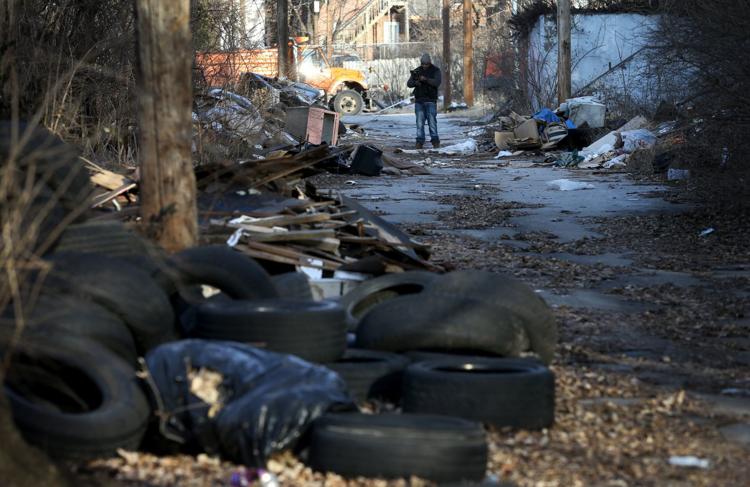 Broderick Young uses a front end loader to clean up an alley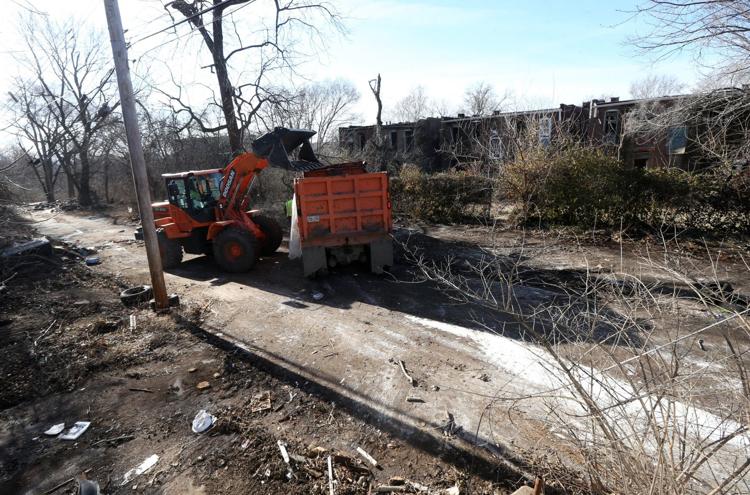 Supervisor Will Young inspects a cleaned-up area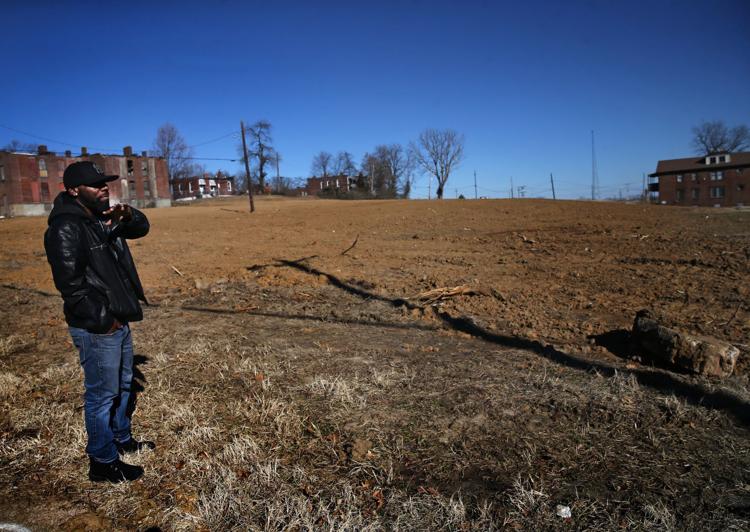 Broderick Young cleans up illegally dumped tires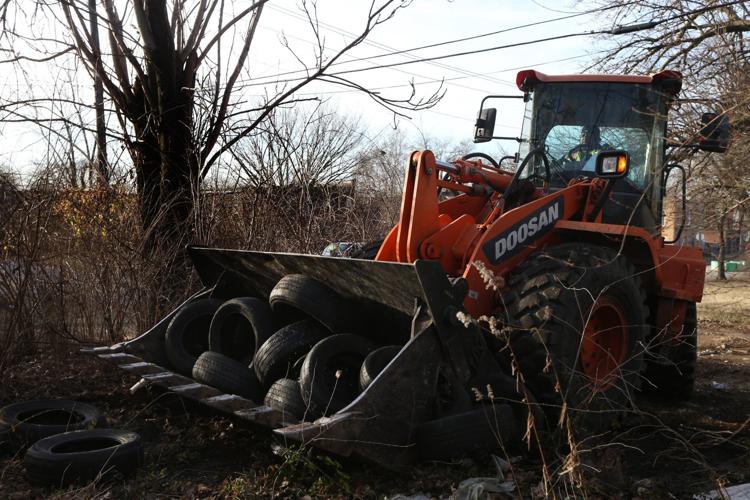 Foreman Tony Stokes uses his tablet to document illegally dumped furniture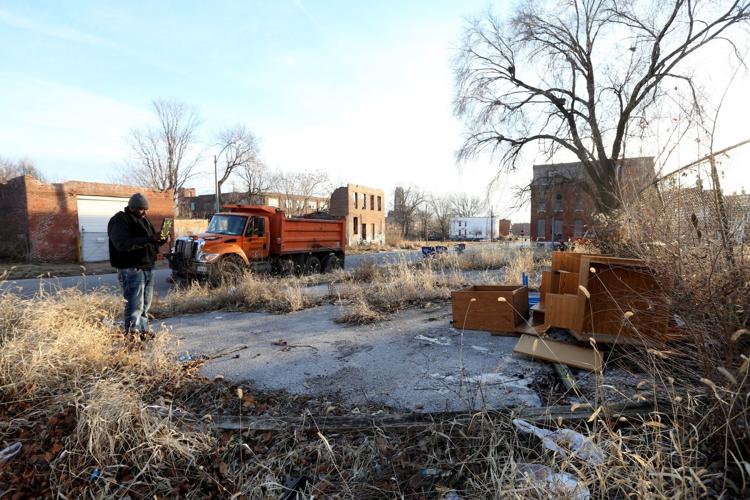 Broderick Young removes a couch in response to a CSB complaint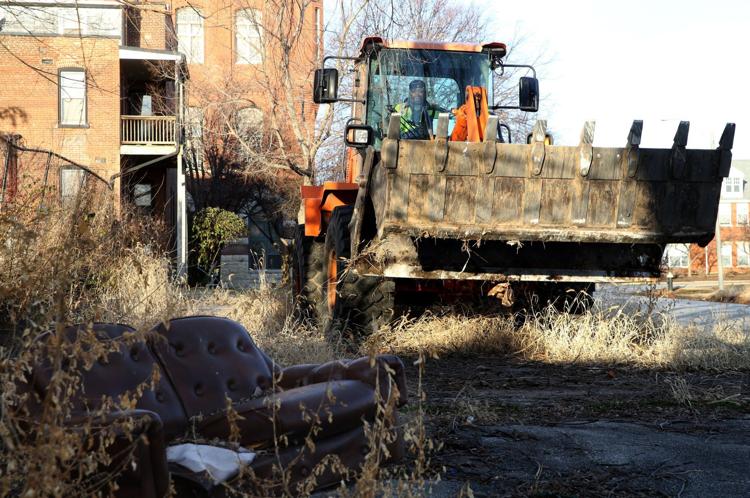 Foreman Tony Stokes documents illegally dumped trash and debris with his tablet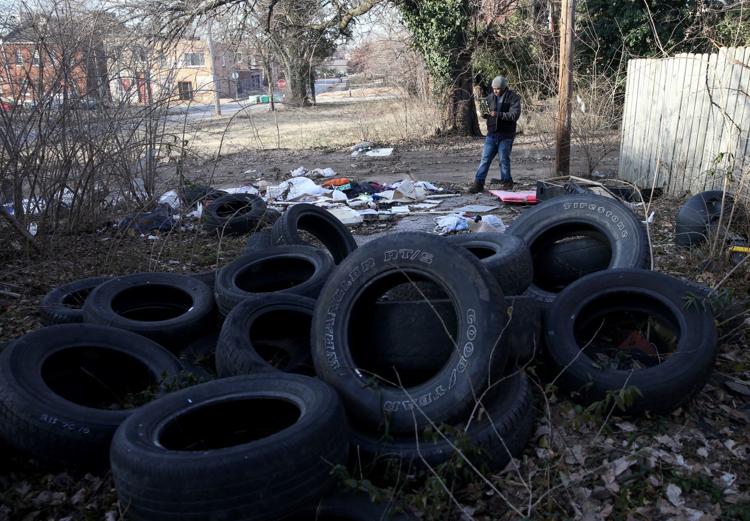 Tires and trash piled up behind a home in the 4300 block of 19th Street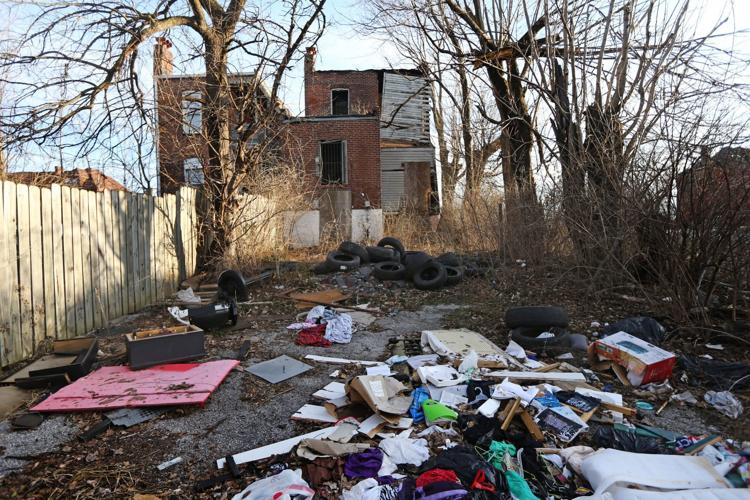 Trash and tires were piled up behind this home on 19th Street until city crews arrived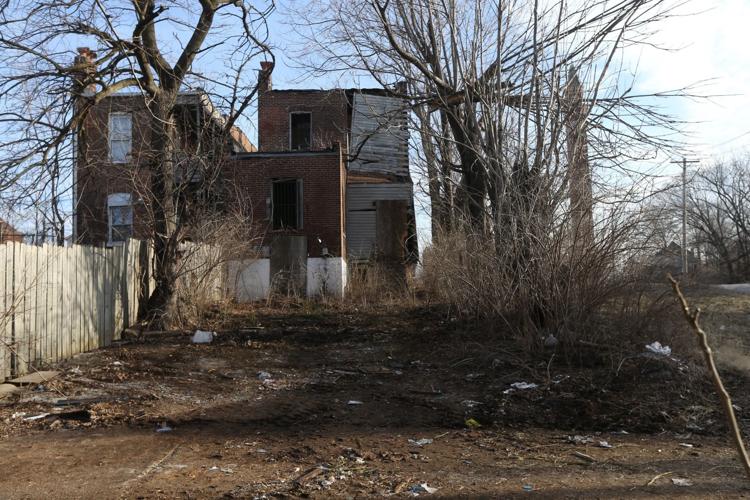 Foreman Tony Stokes checks in with the office after responding to a CSB complaint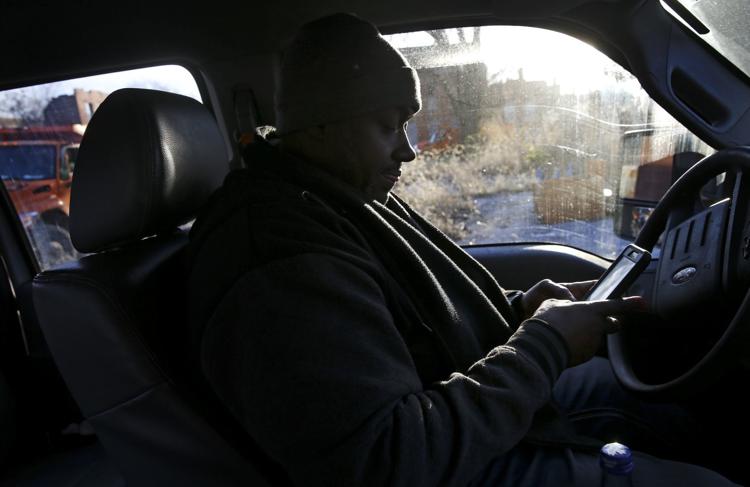 A stack of remedied CSB complaints