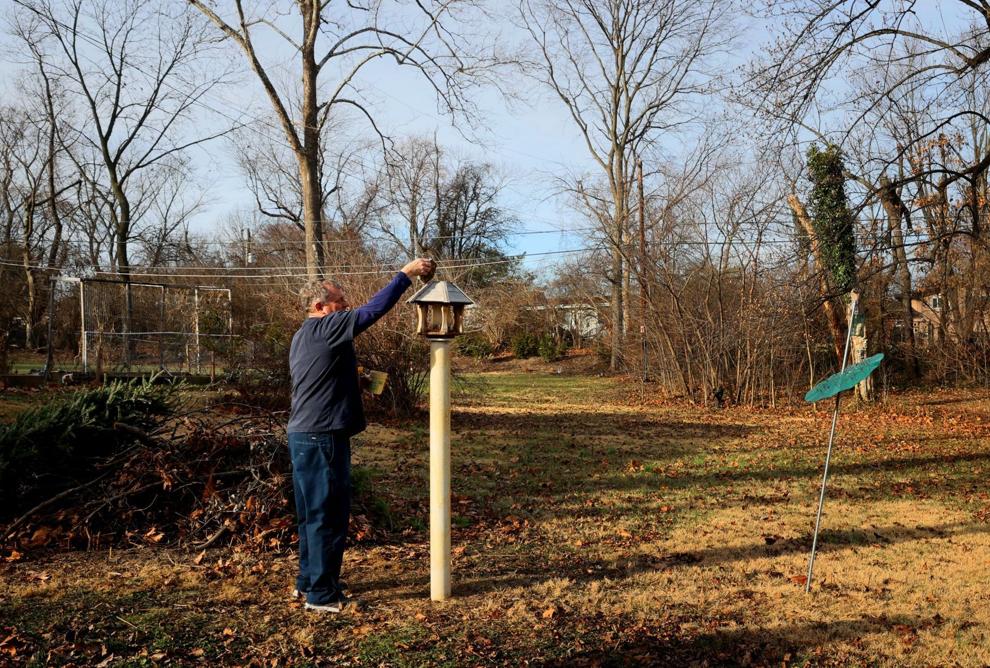 OLIVETTE — Bob and Nancy Martin, who can identify some birds by their songs, built special bird habitats in their backyard, where they have a fire pit and deck that they like to enjoy — when it's quiet enough.
Most days, though, the Olivette couple is awakened as early as 4:30 a.m. by industrial noise from AZZ Galvanizing, a metal finishing plant in an industrial park about a mile north in unincorporated St. Louis County.
"There are exceptionally noisy days when it sounds like they're dropping steel off the roof," said Bob Martin, 58, a trustee of Olivette's Warson View neighborhood.
After attempts to talk directly to managers of the local plant at 1461 Kinark Court went nowhere, the Martins and several other neighbors got organized in early 2019 and sought help from county officials.
Since mid-2019, the county Department of Public Health has logged at least nine ordinance violations, with the latest recorded Dec. 20. The department wrote letters to the company demanding action as early as September 2019, and referred the issue to county attorneys when the noise violations persisted.
But little changed. The Martins and a group of other neighbors reported hundreds of noise complaints and kept a log of each one, documenting with time stamps all kinds of clangs, bangs, grinding, beeping and roaring noises from the factory in the early morning hours.
"It sounds like a bulldozer drove through my house," one resident wrote Thursday.
Residents say the galvanizing company, which applies protective coatings to steel and other metal plates, drops and drags large pieces of steel on the ground at the south end of the factory, and the noise echoes south toward the Olivette neighborhoods.
The noises occur "almost daily," Martin said. "It's bad for your health, listening to that kind of noise constantly."
Martin said he was eager to see a resolution.
"It's just been glacial progress," he said. "I know these guys are limited in what they can do. But it's like nothing has happened."
In emails to residents, assistants with the County Counselor's office had said the issue remained a priority but said court proceedings were delayed because of COVID-19 cases.
On Friday, after receiving requests for comment from the Post-Dispatch, County Counselor Beth Orwick's office sent a letter to the company warning it had failed to respond to multiple violations, did not follow its own suggested compliance plan and could face court action.
"Our site records as well as neighbor complaints indicate that you have not followed your own plan, much less the requirements of the Noise Control Code," the letter read. "I direct you to immediately comply with the Noise Control Code. Failure to comply with this directive may result in legal action to enforce compliance."
AZZ Galvanizing, which is based in Galveston, Texas, did not respond to Post-Dispatch requests for comment.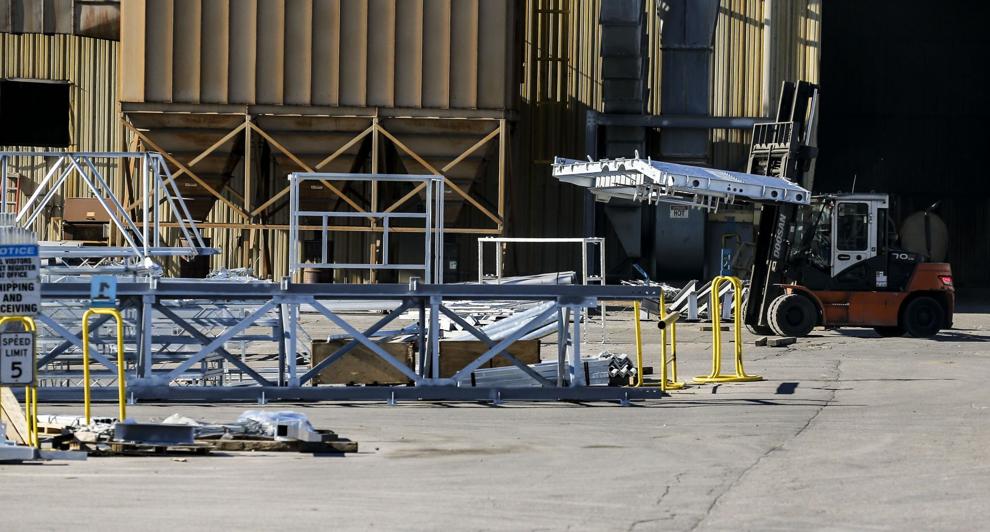 Loud music
Branford Drive, where the Martins live, sits a few blocks south of the city's border with the industrial park that houses the factory.
For residents farther north on Huron Drive and Grandview Drive, the two streets closest to the industrial park, it's not the industrial noise that bothers them. It's bass-heavy music factory workers play to drown out the clang of metal.
"They started yesterday at 6 in the morning," one resident, Ginny Littleton, said on Thursday. She reported the noise to St. Louis County Police, she said. "They turn it up — boom, boom, boom, boom — and it's nonstop and the vibration and bass is out of control."
Littleton and her neighbors have reported the early morning noises to police in Olivette and St. Louis County since at least 2019, according to reports provided to the Post-Dispatch.
Littleton, a mother of two young kids, said the music wakes her kids and causes her and other neighbors headaches.
"My head will literally start pounding and hurting," she said.
Chuck Stanford, a veteran of the Vietnam War who served in the U.S. Air Force, said the music is worse than the noise from planes.
"I can take noise from an aircraft, but this is excruciating," he said. "It's been unbearable, and that's putting it nicely."
The health department, in letters viewed by the Post-Dispatch, issued warnings to AZZ as early as September and October of 2019, asking the company to provide a written plan to ensure it would comply with noise violations in the future.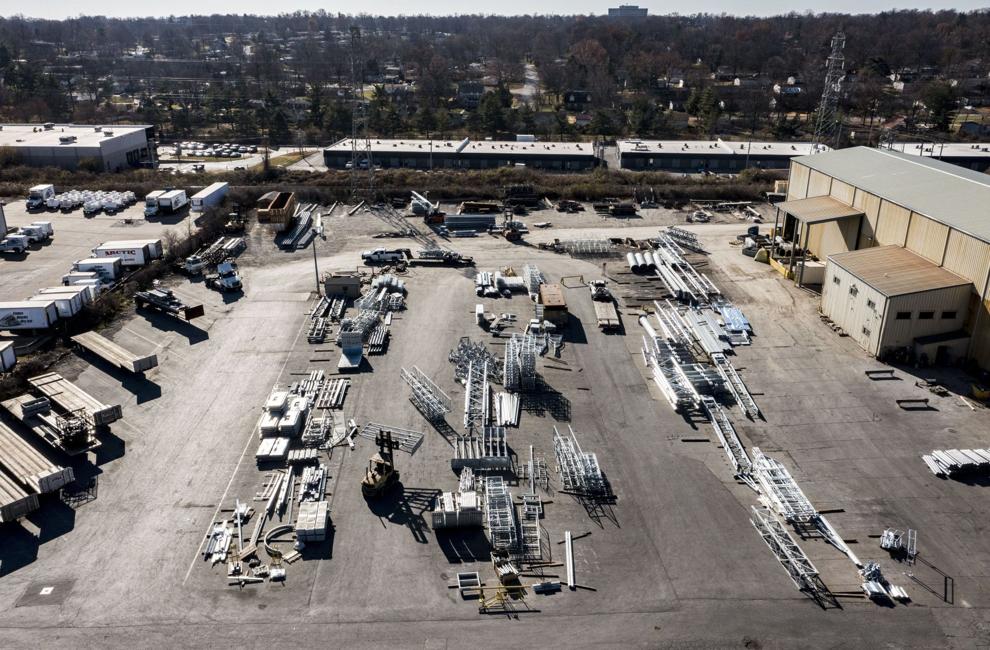 The company, in reply letters, said it took a series of actions, including moving metal materials to a staging area in the afternoon so the metal wouldn't have to be moved during early morning hours.
The company said it held meetings with employees to discourage dropping or flipping metals onto the concrete and promised to schedule noise monitoring by a third-party analyst to "further identify specific activities that may contribute to noise general so an action plan can be developed."
But the noises persisted, and neighbors wrote to Orwick's office in April 2020 to request action.
"We're trying to be patient, and we really do regret involving you during this time of global crisis, but this is destroying our merry little neighborhood," the letter read in part. "The current process has exhausted our patience and we would welcome your guidance and support."
The residents also sought help from the county's Air Pollution and Noise Control Appeal Board, a citizen panel that hears disputes over air and noise pollution complaints.
In a rare move, the board also wrote a letter urging legal action.
'Been through a lot'
"I've been through a lot of years of this, and we've never had anything quite like this happen," board chair Marcia Mellitz said in an interview. "Noise issues don't usually get to a point where we feel like we need to write a letter to the county counselor.
"The company is in violation, that is very clear, and they've had several notices of violation so they're clearly aware."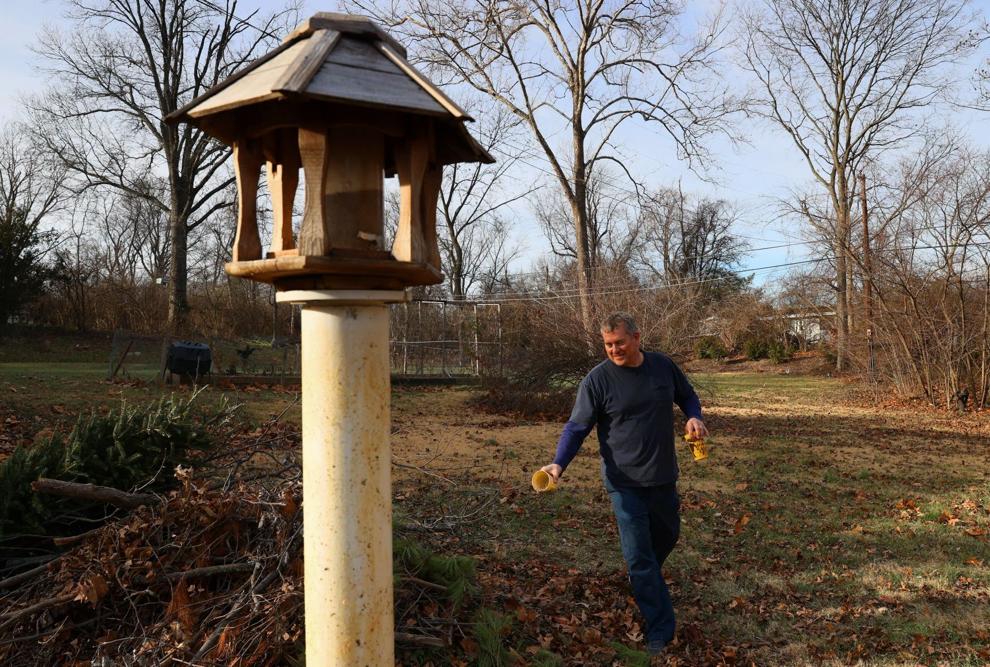 Martin, a former aircraft mechanic, said he understands noise. He used to work out of the Spirit of St. Louis Airport in Chesterfield, where there was a special noise enclosure especially for testing aircraft. He wonders whether something similar, such as a sound wall, could be built.
The couple's backyard was what drew them to their home when they moved to the neighborhood in 1994, Martin said. The yard, in the spring and summer, is like a park, Martin said. And the neighbors are friendly.
"It's a nice place to live," he said. "It's even better when it's quiet."
Originally posted at 3 p.m. Friday, Jan. 7, 2022