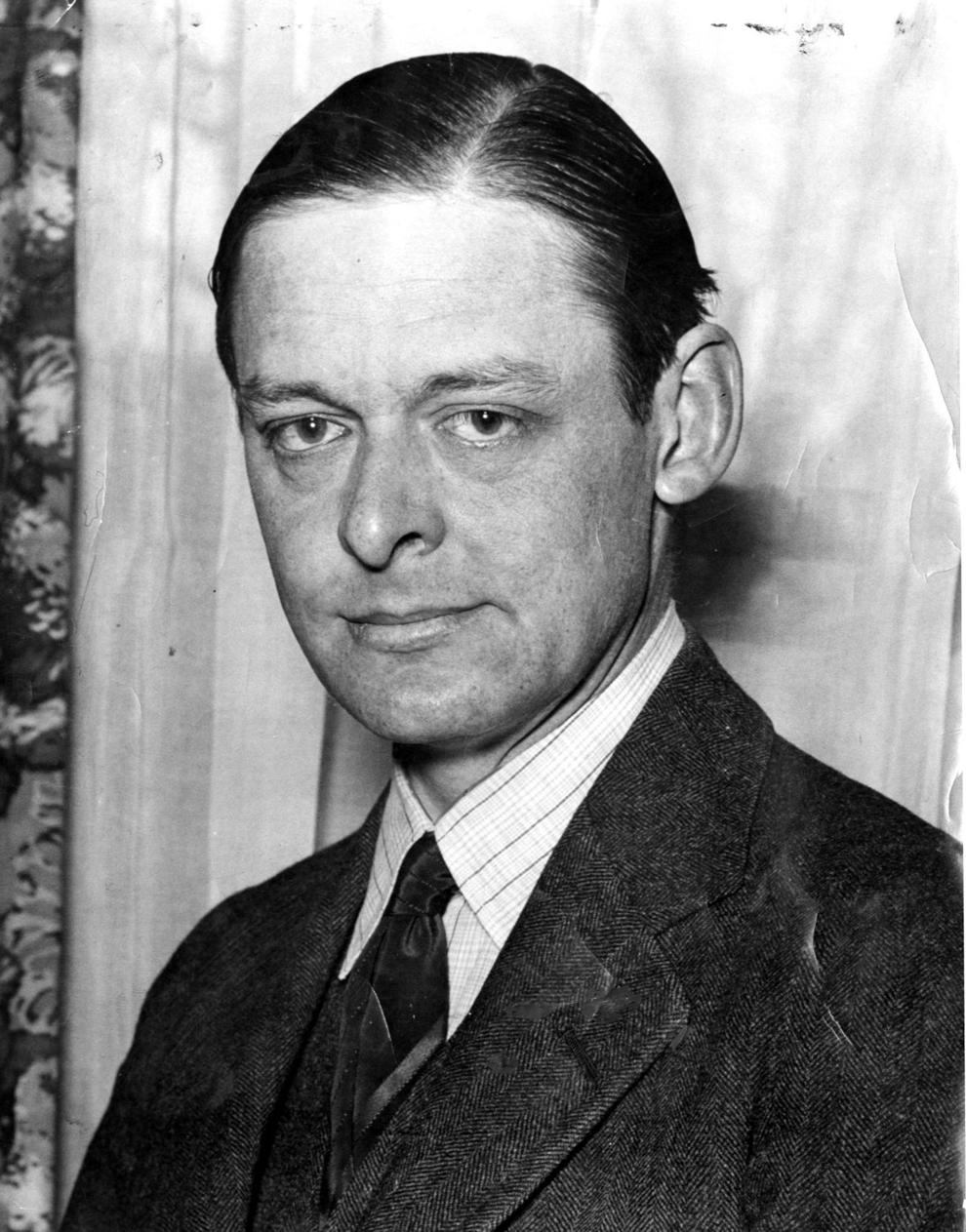 ST. LOUIS • The famous poet toured his old neighborhoods. He told admirers he relaxed by reading detective stories, not serious novels. He claimed he didn't like to write.
"There are so many more pleasant things do to than writing — sun bathing, for instance," Thomas Stearns Eliot told St. Louis reporters on Jan. 16, 1933, during his first visit home in 19 years.
T.S. Eliot, 44, was having a dignified blast understating himself. He had established his reputation in 1915 with publication of "The Love Song of J. Alfred Prufrock." Seven years later, he became the pre-eminent poet of the English language with the "The Waste Land," his allusion-filled tale of cultural disillusionment after World War I that has befuddled literature students ever since. (It begins, "April is the cruellest month...")
Eliot was born in 1888 in his family's spacious home at 2635 Locust Street (now a parking lot). William Greenleaf Eliot, a leading minister in St. Louis and a founder of Washington University, was his grandather. His father, Henry Ware Eliot, ran Hydraulic Press Brick Co. His mother, Charlotte Stearns Eliot, was a social worker who wrote poetry.
The family moved to 4446 Westminster Place. Eliot attended Smith Academy, a boys' private school near Enright Avenue and Union Boulevard (closed in 1917, it became Blewett public school and now is an apartment building.)
Eliot went to Harvard University and then to Europe, commencing his long absence from St. Louis. He became a British subject in 1927.
He returned in 1933 to lecture on William Shakespeare at Washington University. Because Eliot was a famous poet and critic, local reporters jotted down his every public utterance. Eliot said he was surprised by growth west of Forest Park, but otherwise recognized his home town.
"It is bigger and all that sort of thing, but it is still the St. Louis I knew," Eliot said in his developed British accent.
He said he never moved back from London "because I had a job there, so I stayed." Asked about the World War's influence on writers, Eliot said, "Some of them find the peace pretty terrific, too." And he said the world of poetry no longer made war over proper forms.
"You can be as free as you like without attracting much notice," he said. "You can even be free to write regular verse."
Eliot spoke to 900 people in Washington University's Graham Chapel. Using a microphone, he called it "the first time I've talked to so many people by telephone."
He departed St. Louis two days later. He returned in 1953 for Washington University's centennial celebration, when he confessed to holding guarded hope for civilization. He visited again in 1959 to speak at Mary Institute in Ladue (now Mary Institute St. Louis Country Day Academy and, like Smith, once a prep school for Washington U.) Eliot died in London on Jan. 5, 1965 at age 76.