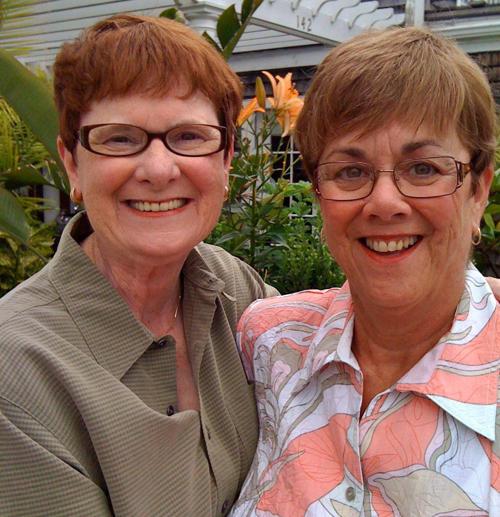 ST. LOUIS • A federal lawsuit filed by a married lesbian couple alleging they were discriminated against by a Sunset Hills retirement community that declined to let them move in together has been dismissed, according to a decision filed on Wednesday.
Mary Walsh and Bev Nance, a married couple who have been in a committed relationship for nearly four decades, applied to live in the Sunset Hills location of Friendship Village in 2016 after touring the community and discussing floor plans with staff.
After they submitted their application and a $2,000 deposit, they were notified that their request was denied because Friendship Village's cohabitation policy defines marriage as a union between one man and one woman, "as marriage is understood in the Bible."
Walsh and Nance sued in July 2018 alleging sex discrimination under to the Fair Housing Act.
"Ms. Walsh and Ms. Nance were shocked to be turned away because of who they are and felt humiliated, stigmatized, and demeaned," their lawsuit reads, arguing the couple were treated "less favorably because of their sex (and) less favorably because of their association with a person of a particular sex ... (and) on the basis of their nonconformity with sex stereotypes."
In her dismissal of the couple's lawsuit, Hamilton wrote that while the Fair Housing Act does prohibit discrimination on the basis of "race, color, religion, sex, familial status, or national origin," it does not prohibit discrimination on the basis of sexual orientation.
"Under (the) circumstances, the Court finds the claims boil down to those of discrimination based on sexual orientation rather than sex alone," the decision reads, citing a previous court decision reached in 1990. "The Eighth Circuit has squarely held that 'Title VII does not prohibit discrimination against homosexuals.'"
Hamilton's decision notes that while several U.S. district courts have maintained that the FHA doesn't protect against discrimination on the basis of sexual orientation, other U.S. district courts have more recently ruled that discrimination on the basis of sexual orientation is a form of sex discrimination and is therefore protected by the FHA.
"This Court is bound by the law of the Eighth Circuit, however," the decision reads.
In an emailed statement, one of the couple's attorneys, Julie Wilensky, said: "Planning for senior housing is a big decision, and Mary and Bev chose Friendship Village because it was in their community, they had friends there, and it offered services that would allow them to stay together there for the rest of their lives. The discrimination they experienced was very hurtful.
"If Mary were a man married to Bev, instead of a woman married to Bev, Friendship Village would not have turned them away. This is a very straightforward example of discrimination 'because of sex.'"
Wilensky added that the couple and their attorneys were considering next steps.
Representatives from Friendship Village could not be immediately reached Wednesday evening to comment on the ruling.