ST. LOUIS • A federal judge here Wednesday tossed out a lawsuit filed by a St. Peters woman who is allergic to grass and who challenged a city ordinance requiring her to plant it.
U.S. District Judge John Ross' 17-page ruling said Janice and Carl Duffner "failed to identify a fundamental right that is restricted by the Turf Grass Ordinance."
After unsuccessfully suing in state court, the Duffners filed their federal suit in 2016, claiming the ordinance was "unnecessary for the advancement of any compelling or permissible state objective" and "imposes a permanent obligation on the owner to cultivate and maintain that unwanted physical presence on their property for no reason other than that the government commands it."
The suit said such ordinances could lead to cities mandating swimming pools or holiday light shows to boost property values and said the Duffners could face jail time or fines of $7,490 to nearly $188,000.
In Ross' ruling in response to the city's summary judgment motion, he wrote that the U.S. Supreme Court has ruled that "aesthetic considerations constitute a legitimate government purpose," and therefore the Duffners failed to prove the ordinance was "arbitrary, capricious" and also failed to prove that it was not "rationally related" to a legitimate government purpose.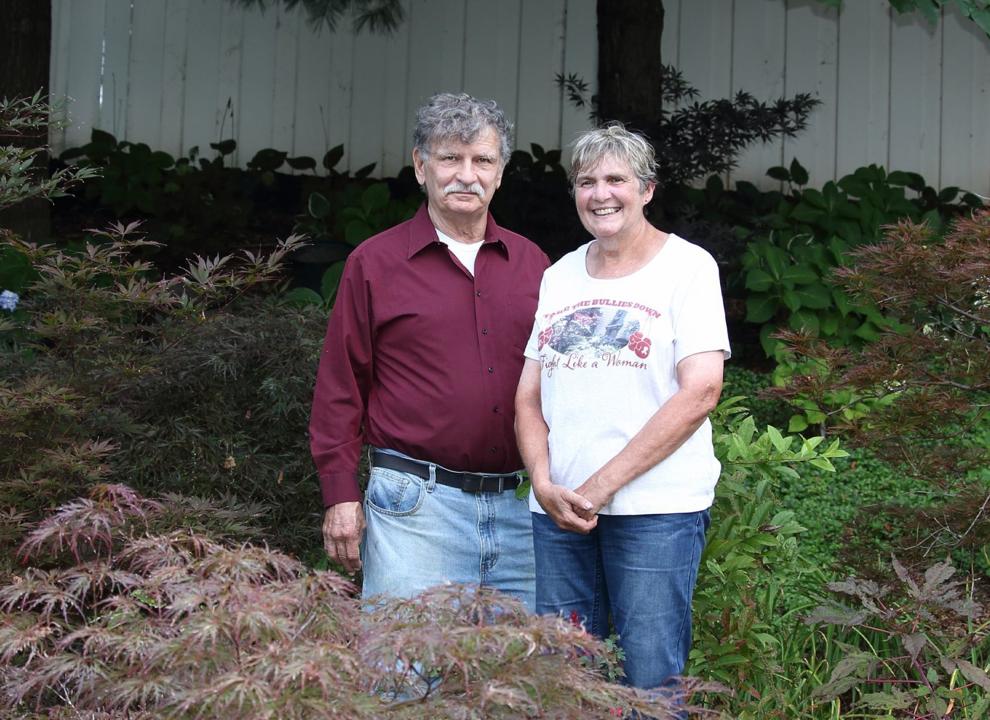 The couple argued they had a right to use their "private property in a harmless, lawful manner of the owner's choosing" and "exclude unwanted persons and things from private property," Ross wrote. Ross said that claim was too general, and if accepted, could subject "many, if not all, zoning laws … to heightened judicial scrutiny."
Ross ruled that the potential punishment was not excessive. He also declined to consider several state law claims, saying that some of the issues had already been "extensively litigated and decided by Missouri state courts" in a prior state lawsuit, and other issues, including zoning, were better left for state courts to consider.
"If a city can compel citizens to devote half of their property to growing a plant that the citizen does not want and that makes them sick, there is no longer any principled limit to the government's control over private property," he said in a statement.
The Duffners bought their house at 1 Fishers Hill Drive in 2002 and began planting flowers, trees and ground cover on the dirt and weed-covered lot. They now have planting beds, mulched areas, two small ponds, paths and seating areas.
In 2014, after someone complained, they received a letter from the city saying they had violated a 2008 city ordinance requiring at least 50 percent "turf grass."
The St. Peters Board of Adjustment has since granted a variance reducing their grass requirement to 5 percent in the front or side yard, but Janice Duffner told the Post-Dispatch in 2016 that that would still mean 849 square feet of grass.