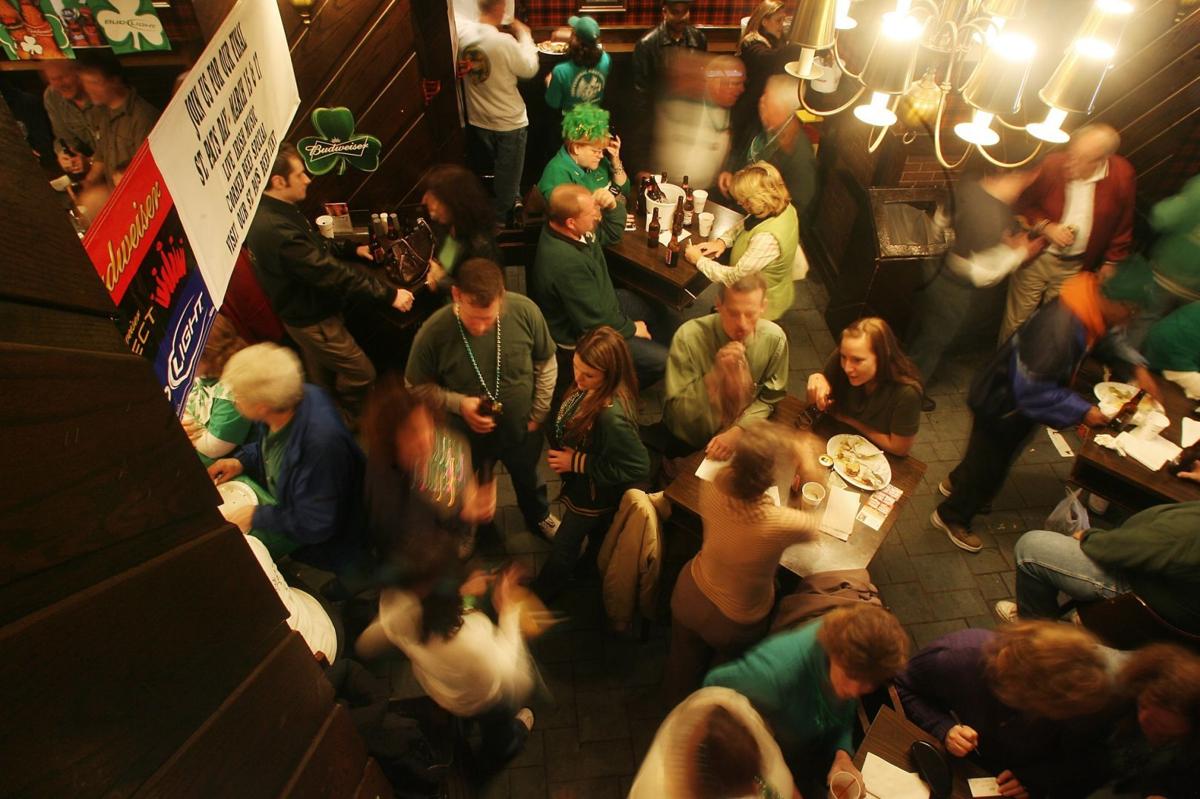 There was hardly a place to stand.
Amid the smell of beer and burgers, customer after customer on Monday pushed their way through the crowded restaurant to give Alex Dooley a pat on the back or a hug.
Dooley stood near the kitchen in the little hole-in-the-wall pub that bears his name and put his kids — all eight of them — through college. The St. Patrick's Day sendoff was a fitting Irish wake.
It was hard to believe, but after almost 40 years, the bar and eatery on North Eighth Street would serve its last pint before the night was over.
The restaurant will become part of an underground parking garage for the Alexa Condominiums in downtown's old Chemical Building.
"It's very sad," Dooley said. "Downtown is losing its charm."
Dooley's son Sean, who helps run the restaurant, said it is still uncertain whether the pub would reopen in another part of downtown, but he and his father had been talking to potential investors.
Alex Dooley opened the place in 1968 when he was just 28.
He put plaid wallpaper and wooden crests on the walls and hung chandeliers.
"I built it like a Cadillac and it's lasted forever," Dooley said.
Dooley hired his cook, Christal George, when she was just 15. She's 53 now, and was flipping her last batch of burgers Monday.
"It was kind of hard for me to come here this morning," she said.
Over the years, the burgers — the "Dooley" burgers — became a staple of the downtown diet.
Pete Nettle opened his business, Executive Salon, in downtown just a few years after Dooley Ltd. set up shop. Since then, he's been a regular. He remembered customers lining up for 45 minutes just to wrap their hands around one of the succulent 6-ounce patties.
Nettle is a bit uncomfortable about what the restaurant's closing says about the direction of downtown.
"There's no place like it," he said. "I think there are too many lofts and only one Dooley's."
But Jim Cloar, president and CEO of the Downtown St. Louis Partnership, said Dooley's demise says less about the area than about how tough it is to be in the restaurant business.
Cloar said the partnership tried to find another location for Dooley's but couldn't.
"Actually, it was a favorite place of mine," he said.