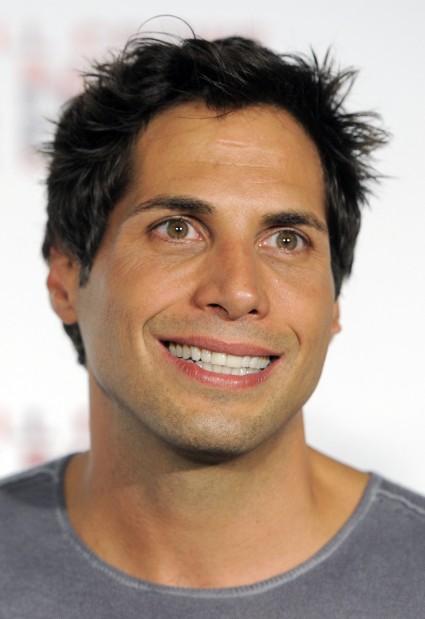 ST. LOUIS • The lawyers for a woman who won a $5.8 million judgment against the makers of the "Girls Gone Wild" DVD series claim in a new lawsuit that owner Joe Francis is using sly tactics to avoid paying up.
They argue that Francis has drained money from the two companies named in the suit — Mantra Films Inc. and MRA Holding LLC — and put it into more than a dozen other corporations he owns to make it harder for them to collect on the March 5 judgment.
The lawsuit, filed Thursday in St. Louis Circuit Court, asks a judge to hold responsible Francis individually or his other corporations, many of which are linked to the "Girls Gone Wild" brand. They are looking to tap any number of assets, including Francis' $30 million beachfront mansion in Punta Mita, Mexico, his $10 million home in Bel Air or his $2 million, 22-seat Gulfstream G1159 jet.
"He can run, but he can't hide," said John Medler, one of the attorneys representing Tamara Favazza, who sued in 2008 after she learned through her husband's friend that she was featured in the "Girls Gone Wild Sorority Orgy" DVD series.
The St. Louis lawyers are not the only ones scrambling to secure payments from Francis, founder and creator of the "Girls Gone Wild" entertainment brand. Francis and his video empire are facing more than 10 judgments totaling more than $15 million, according to Medler.
The largest of the bunch is $7.5 million awarded by a Las Vegas judge earlier this year to casino mogul Steve Wynn on a defamation suit. As in the St. Louis case, it was decided by default judgment when company representatives didn't show up for court.
Medler said the attorneys on that case were also still trying to recoup their award. Francis and company representatives could not be reached Friday through their local attorney, David Dalton, or a California tax attorney who represents several of Francis' other corporations.
Favazza, of the St. Charles area, was a 20-year-old college student in 2004 when an independent contractor for "Girls Gone Wild" lifted her tank top at what was then called the Rum Jungle, a club on Laclede's Landing. Favazza could be seen on video mouthing the word "no." The companies argued that signs were posted warning of the risk of being filmed.
While a jury in 2010 sided with the companies, Judge John Riley granted a new trial three months later, saying the verdict was against the weight of the evidence. Judge John Garvey then ruled in Favazza's favor at a bench trial where no one for the company showed.
Dalton, the defense attorney, sought a rehearing of the matter, arguing that neither he nor his clients knew of the court date.
Garvey maintained his ruling last week, saying sufficient notice had been given.
Favazza's lawyers have pointed out that 11 days after the March 5 judgment, Francis moved to transfer the "Girls Gone Wild" trademark from MRA Holding to another entity he owns, Path Media Holdings, and to dissolve the former. They also are highlighting an email sent one week after Riley's order for a retrial, in which a Mantra Films supervisor asked a customer to send all future payments to "GGW Direct," another one of Francis' corporations. The new lawsuit asks for a judge to halt and reverse any transfers of assets, something that was also submitted in a motion to Garvey but never argued or ruled upon.