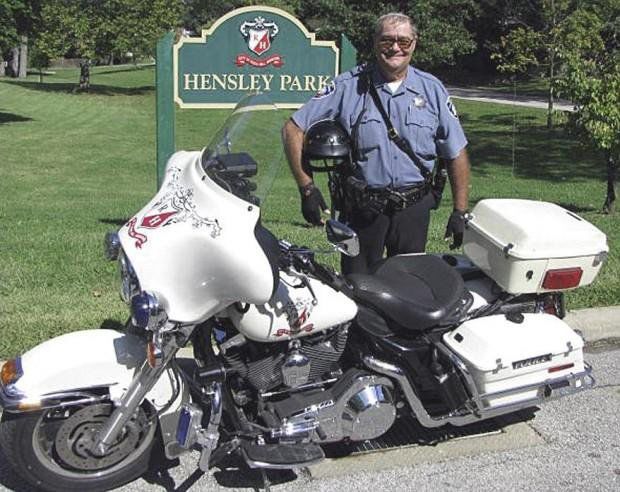 During the 38 years that Lt. Ronald Zeigler worked as a traffic cop, he wrote roughly 150,000 traffic tickets. He averaged 26 tickets written per day he worked. He worked for the Brentwood Police Department for 13 years, then moved to Rock Hill, where he developed his reputation as a legendary catcher of speeders.
"The most I've written in Rock Hill was 52 over four hours, in about 1983," Zeigler was quoted saying in a Post-Dispatch story about his retirement in 2009.
He was named Missouri Traffic Officer of the Year in 1985 by the Law Enforcement Traffic Safety Advisory Council.
This story was published in the Post-Dispatch on Sept. 3, 1990.
Mr. Zeigler died Wednesday (Jan. 8, 2020) at the age of 78, according to an online obituary. He lived in Washington, Missouri. The Rock Hill Police Department announced his death on social media, saying he died of complications from surgery.
A 1990 story about Zeigler in the Post-Dispatch said Rock Hill's municipal judge once figured that Zeigler was responsible for about three-fourths of the fines set in police court - or $150,000 last year.
Zeigler worked traffic from a motorcycle. He's been called ''Captain Midnight'' and ''the Evel Knievel of Rock Hill.''
Zeigler's reason for his zeal wasn't to earn ticket revenue for the city, though he did more than his fair share of that. Zeigler said he was serious about stopping speeders because he didn't like to work traffic accidents, in particular when children were injured.
When the Rock Hill Police Department posted about his death on their Facebook page Friday, hundreds of people commented.
"Everyone talked about him and knew he existed, and we made it our goal to NOT be pulled over by him," Lauren Ray-Warnke wrote. "May he rest in peace."