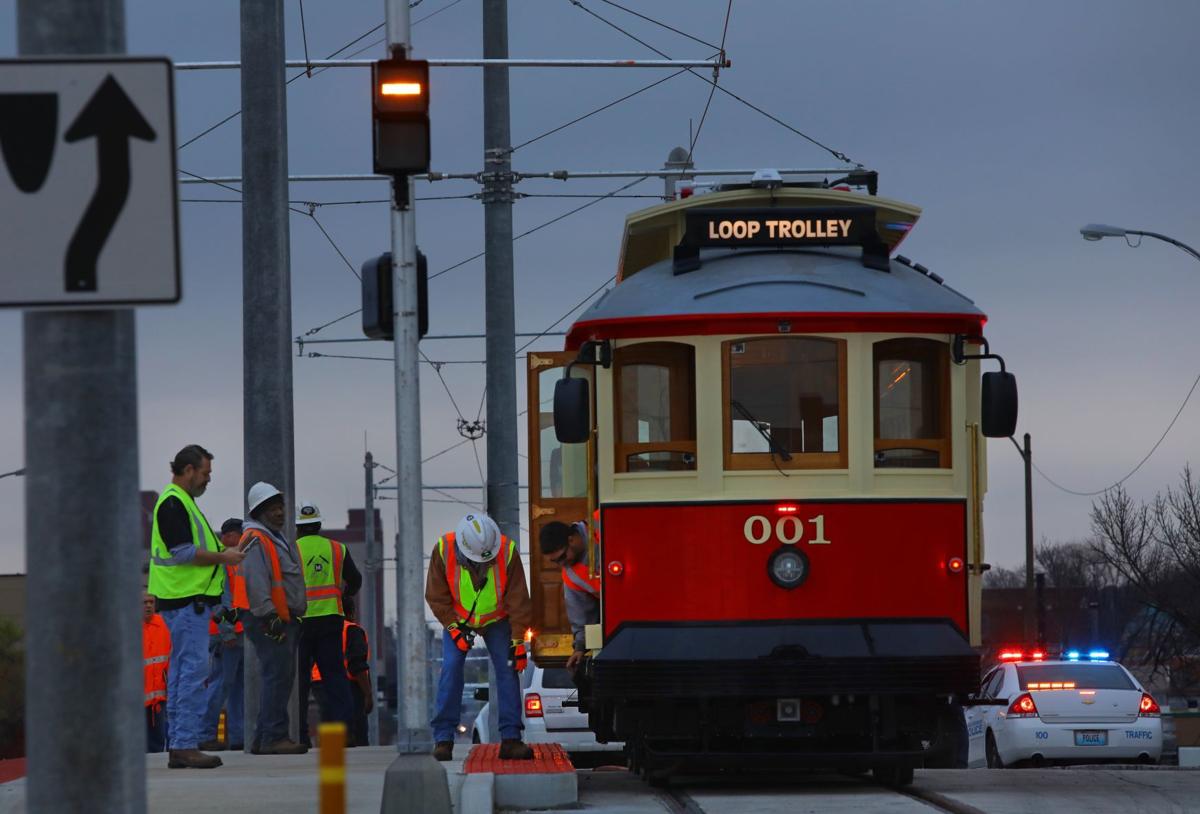 The long-delayed Loop Trolley will finally begin ferrying paying customers Thursday morning, the line's operating company announced Monday.
The 2.2-mile line will start operating shortly after a 10:30 a.m. dedication ceremony at Delmar Boulevard and Limit Avenue — the border between University City and St. Louis.
After months of testing and employee training, federal and state regulators have certified the $51 million line as ready to go.
The line will run from the western end of the Delmar Loop in University City to the Missouri History Museum in Forest Park.
A news release issued by the Loop Trolley Co. said the line is bringing St. Louis and St. Louis County together and positioning the Delmar Loop area as a top destination and community in which to work and live.
To symbolize that, city and county officials will drive a ceremonial "golden spike" at the city-county line — tying back to the 1869 golden spike ceremony in Utah that marked the completion of the Transcontinental Railroad.
In its initial months, the line will run only Thursdays through Sundays, starting each day at noon. Service will continue to 8 p.m. Thursdays and Sundays and to 11 p.m. Fridays and Saturdays.
That's because renovation of one of the line's three operating cars has yet to be completed. Once all three cars are available sometime next year, the line's days of service will be expanded, trolley officials say.
When construction began in March 2015, trolley officials said they expected the line to open in late 2016.
"I'm thrilled and I think the St. Louis community is looking forward to this in a great way," Joe Edwards, the Loop businessman who has pushed for the line the past two decades, said Monday.
Fares are $2 for a two-hour fare and $5 for an all-day fare. Passengers 65 and older and people with disabilities can ride for half-price.
---