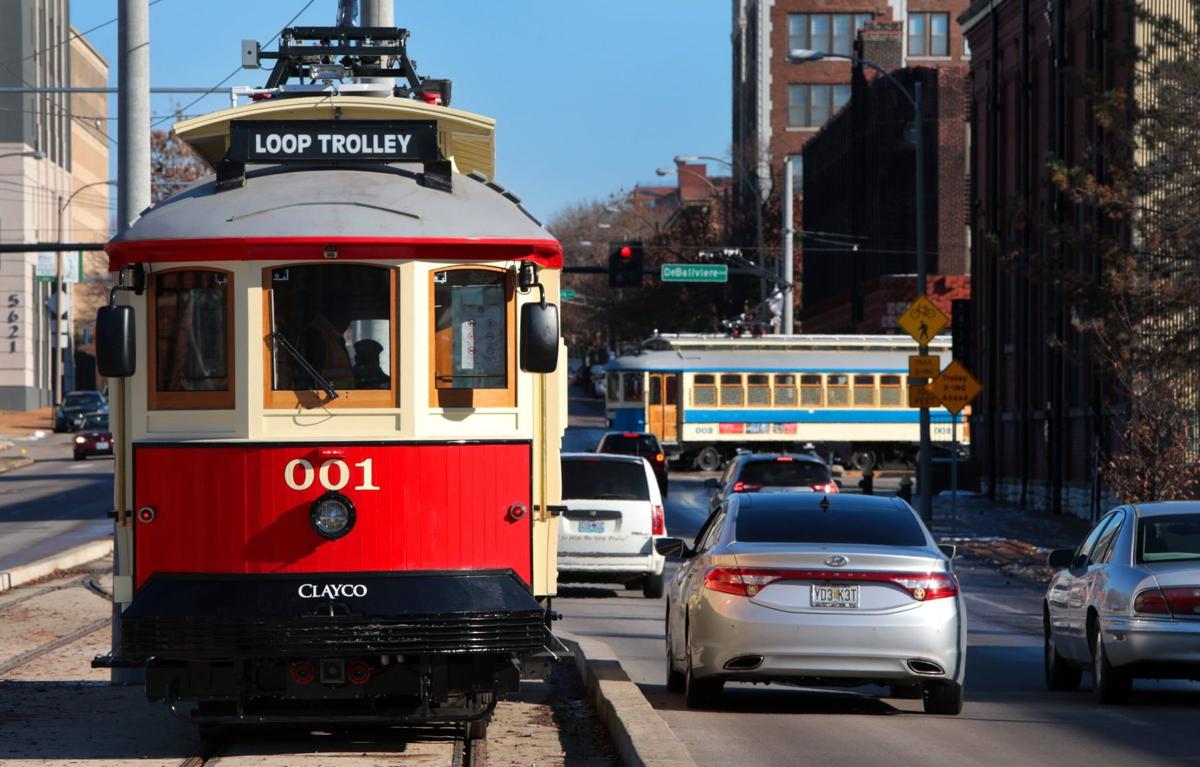 ST. LOUIS — In the face of lagging ridership, the Loop Trolley Co. announced its latest strategy Wednesday: Send in the clowns.
Beginning Sept. 13, there will be stand-up comedy shows on board the little red trolley cars on the 9 p.m. circuit on the second Friday of every month. "Laugh Tracks" will have local comedians perform for 40 minutes on the 2.2-mile route.
The shows will include seven- to eight-minute sets and "some special 'pop-in' bits to engage with liveliness and interruptions of scheduled stops of the trolley," the company said in a press release Wednesday. 
The show comes with the price of a ticket: Two-hour passes are $2 and all-day passes are $5. They begin at 9 p.m. at the stop near the Pageant and feature St. Louis comedian Yale Hollander. 
The move to comedy comes amid some trials for the trolley. 
Statistics released July 3 showed that since the trolley opened Nov. 16, 2018, 11,364 tickets had been sold, producing farebox revenue of $22,283.
In 2017, an operating budget released by trolley officials had projected annual ticket revenue of $394,433 for the first year of operations. And in 2015, trolley officials estimated 394,000 passengers a year.
Kevin Barbeau, the Loop Trolley Co.'s executive director, said in July that the actual numbers since November shouldn't be compared to the projections because those were based on a seven-day-a-week schedule.
Since it opened, the trolley has only run four days each week, Thursdays through Sundays, with a lengthy delay in the renovation of the trolley line's third car. 
The $51 million line links the western end of the Delmar Loop commercial area in University City and the Missouri History Museum in Forest Park. 
Last year trolley officials said the bulk of the line's annual $1.3 million budget would come from $850,000 raised through a special sales tax paid by customers of Loop district businesses.
The trolley is a 2.2 mile route between Forest Park and University City's Loop, and has been in the works for years.