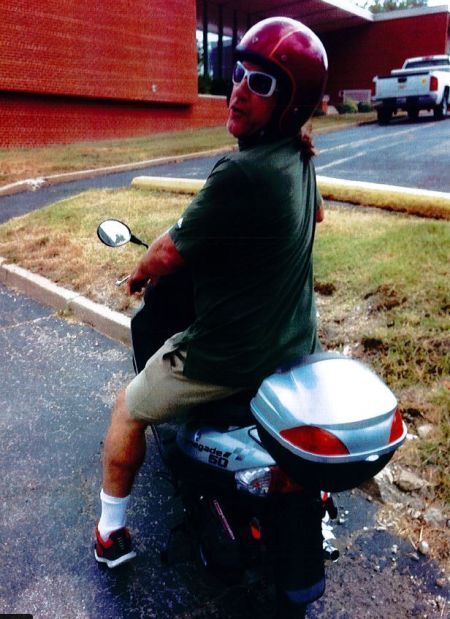 SHREWSBURY • A man driving a car says a man on a motorized bike hit him in the face after the man on the bike claimed he was hit by the motorist, Shrewsbury police say.
The incident happened at around 2:30 p.m. Friday on northbound Shrewsbury Avenue between Interstate 44 and Big Bend Boulevard. The man in the car said the man on the bike pulled alongside the car and yelled, "you just clipped me." The man in the car pulled into a parking lot, rolled down his window, and the man on the bike walked over and punched him in the mouth, police say.
The man on the bike took off and left north on Shrewsbury towards Big Bend. Police described the vehicle as a motorized bike, saying that it did not have a license plate and they did not believe it required one.  But they hope to get more information about the type of vehicle he was operating.
The motorist managed to get a picture of the man on the scooter, and now Shrewsbury police are looking for him. If anyone has information, call Shrewsbury police at 314-647-5656.