ST. LOUIS — Mayor-elect Tishaura Jones on Thursday named Daniel Isom, a former St. Louis police chief, as interim public safety director and also tapped Adam Layne to succeed her as St. Louis treasurer after she is sworn in on Tuesday.
The public safety selection is the first major department head Jones has announced since her win over Alderman Cara Spencer in the mayoral race last week.
Jimmie Edwards, a former judge who served in the position during most of outgoing Mayor Lyda Krewson's four-year term, resigned on March 31.
Jones also named Heather Taylor, former head of the Ethical Society of Police, as senior adviser to Isom. ESOP represents African American police officers and others in the city and county; Taylor, a former homicide detective, retired in September at the rank of sergeant after a 20-year career.
Jones' selection of public safety director this soon demonstrates the importance she has placed on the position as the city struggles with a surge in homicides in some neighborhoods. Jones has pledged to take a different approach to public safety by boosting efforts to have civilian employees such as mental health professionals respond to some calls.
"Now is the time to start having the tough conversations on what really holds our beloved city back: racism, lack of accountability and too many inefficiencies to count," Jones said during the announcement. "The decision to appoint these individuals was based on their willingness to have the tough conversations and their ability to hold everyone in the Department of Public Safety accountable."
Isom, who had been St. Louis police chief for about four years, left the department in October 2012 to teach at his alma mater, the University of Missouri-St. Louis, where he earned a doctorate in criminology. In August 2014, he was named director of public safety by Gov. Jay Nixon, but resigned in early 2015. He is currently head of the Regional Justice Information Service (REJIS), which provides data and information technology services to criminal justice and government agencies in the region.
Jones said Isom will serve while her administration conducts a national search to fill the position.
"I could not start this administration without a public safety director," Jones said. After the national search, "if it's so they choose Dan, and he stays, then that'll be it."
Jones touted Taylor as an "outspoken champion for major reforms to combat racism, misinformation and outdated practices that bogged down the police department for decades."
Layne, currently deputy chief of staff in the treasurer's office, will inherit a relatively high-profile city office with a staff of roughly 100 and a budget that has in recent years hovered around $17 million. He is also a member of the St. Louis Public Schools board. A state law suggests he cannot hold both offices. Jones would appoint his replacement to the school board; her chief of staff, Jared Boyd, said there was no timeline for a school board pick.
Layne said his first focus would be building back the budget after the coronavirus pandemic took a major bite out of revenue, which largely comes from the city's parking meters and garages. Downtown sports games, concerts and other events, where the bulk of the city's meters are, have led to budget shortfalls Jones' staff late last year projected would total around $5.5 million, or about 31%.
But the office still controls a multimillion-dollar reserve fund, and Layne is likely to have a more cooperative relationship with the mayor's office. In recent years, Jones clashed with some aldermen and the Krewson administration over sharing parking revenue her office generated.
Litigation over the parking fund has dragged on for years. A 2018 ruling from St. Louis Circuit Judge Michael Stelzer struck down a state law that says up to 40% of parking revenue, after expenses, goes to the city's general fund. Under Stelzer's ruling, aldermen and the city administration can make that call. A current city ordinance sets the amount at 40% but that could be changed if deemed necessary.
Jones appealed Stelzer's ruling to the Supreme Court but the high court last year returned the case to Stelzer to decide some other issues raised by the plaintiffs. Stelzer did so last November and now Jones is appealing again to the high court. Boyd, the chief of staff, has said Jones intends to maintain her position on the parking fund.
Mark Schlinkmann of the Post-Dispatch contributed to this report.
St. Louis Mayor-elect Tishaura Jones announces some of her appointments
St. Louis Mayor-elect Tishaura Jones announces some of her appointments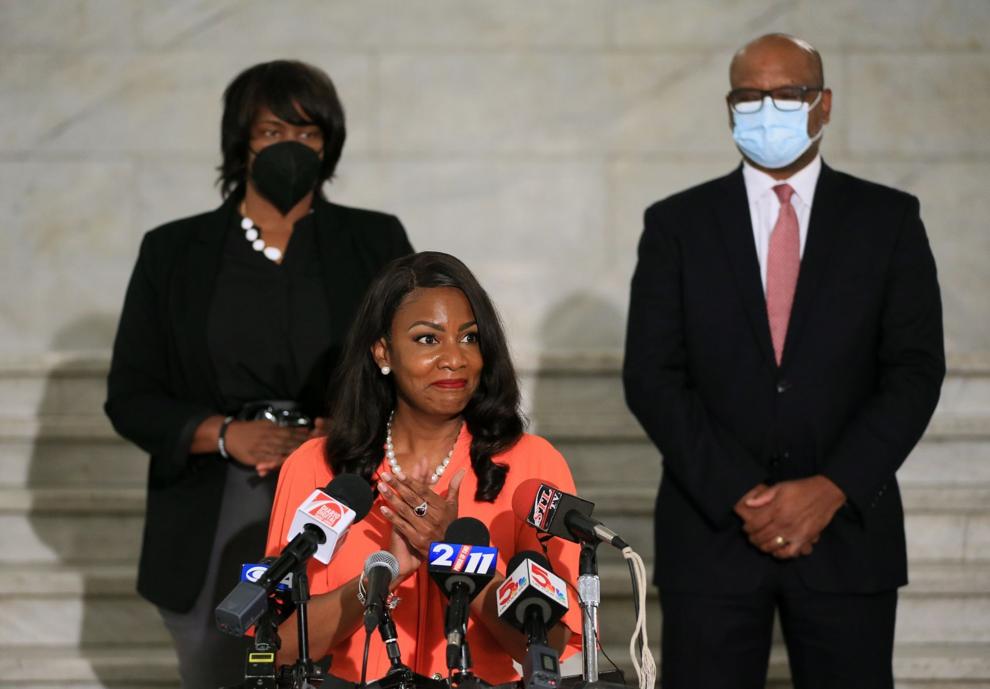 Dan Isom named as interim Director of Public Safety by St. Louis Mayor-elect Tishaura Jones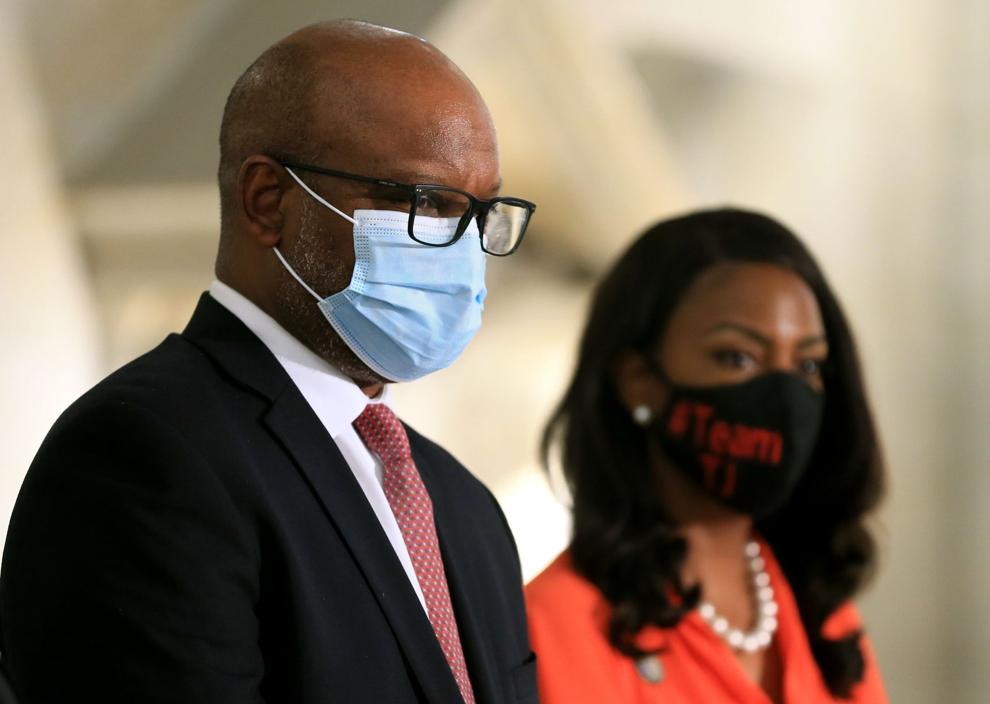 Adam Layne appointed Treasurer by Mayor-elect Tishaura Jones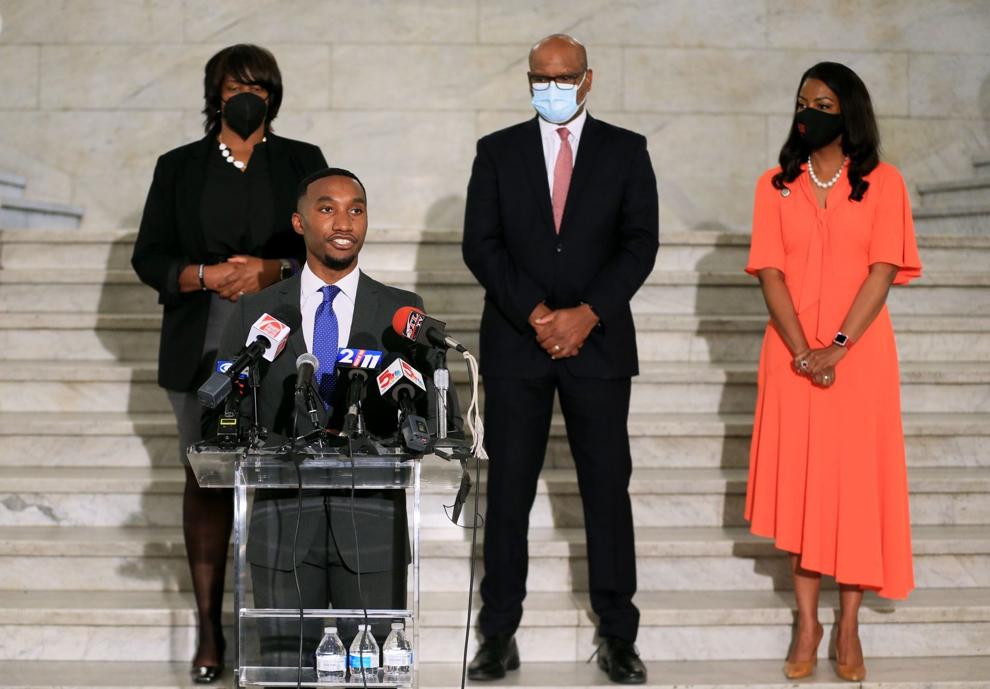 St. Louis Mayor-elect Tishaura Jones announces some of her appointments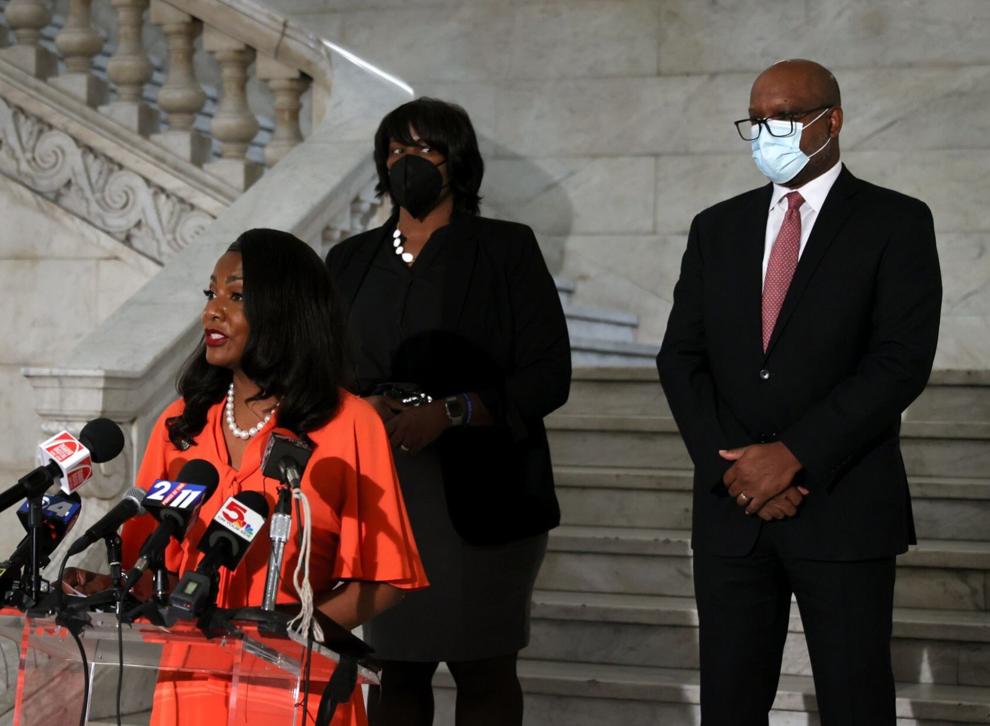 St. Louis Mayor-elect Tishaura Jones makes appointments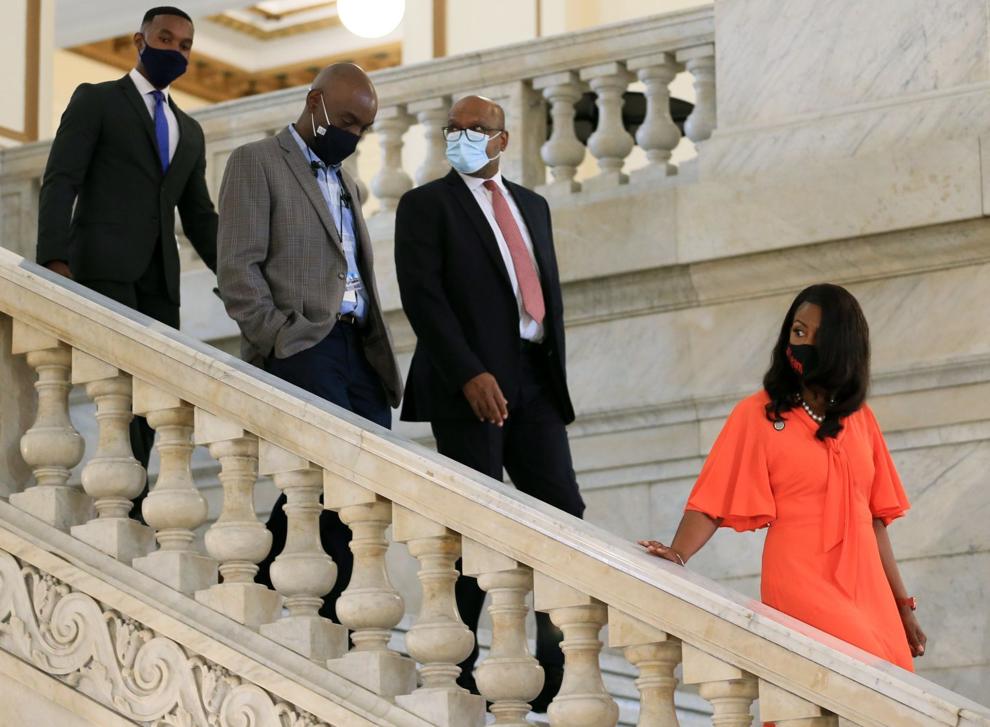 St. Louis Mayor-elect Tishaura Jones announces some of her appointments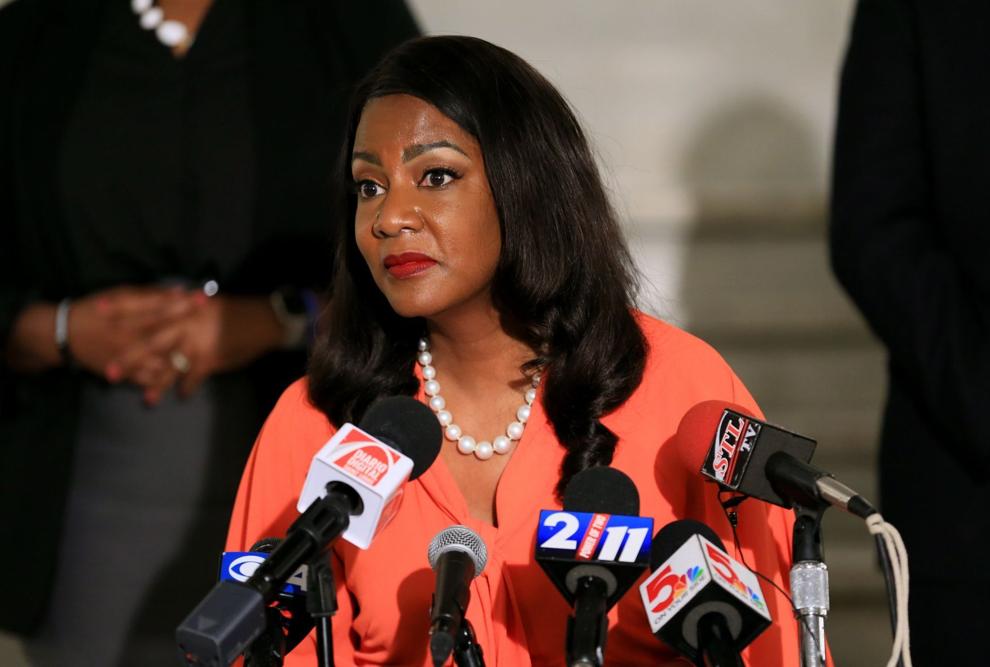 Retired police sergeant Heather Taylor appointed Senior Advisor to the Director of Public Safety in St. Louis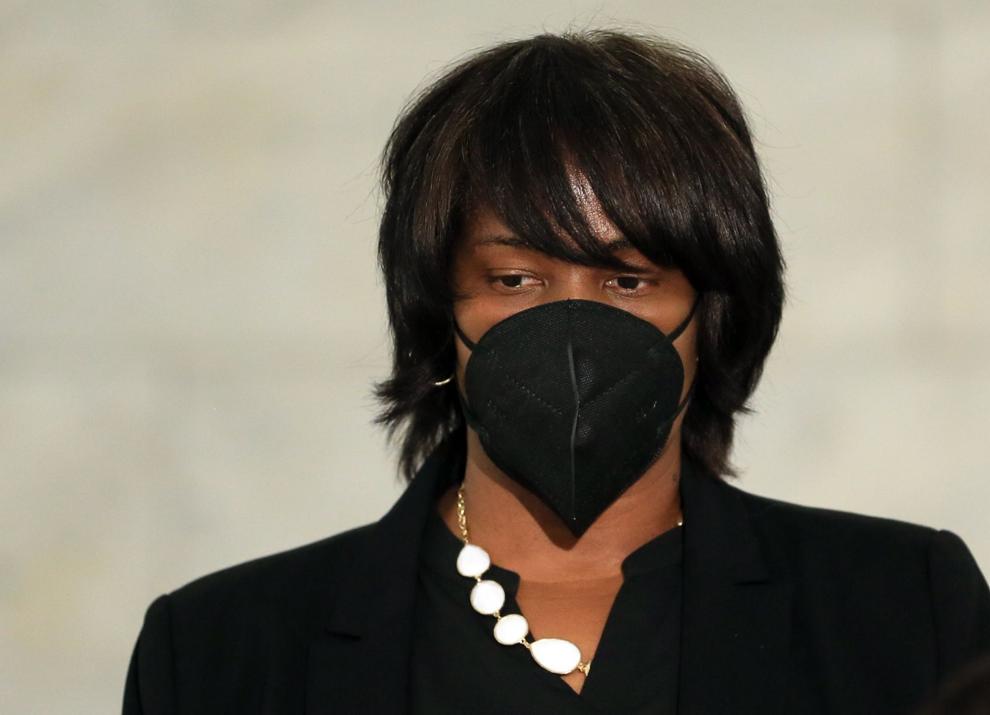 Adam Layne appointed Treasurer by Mayor-elect Tishaura Jones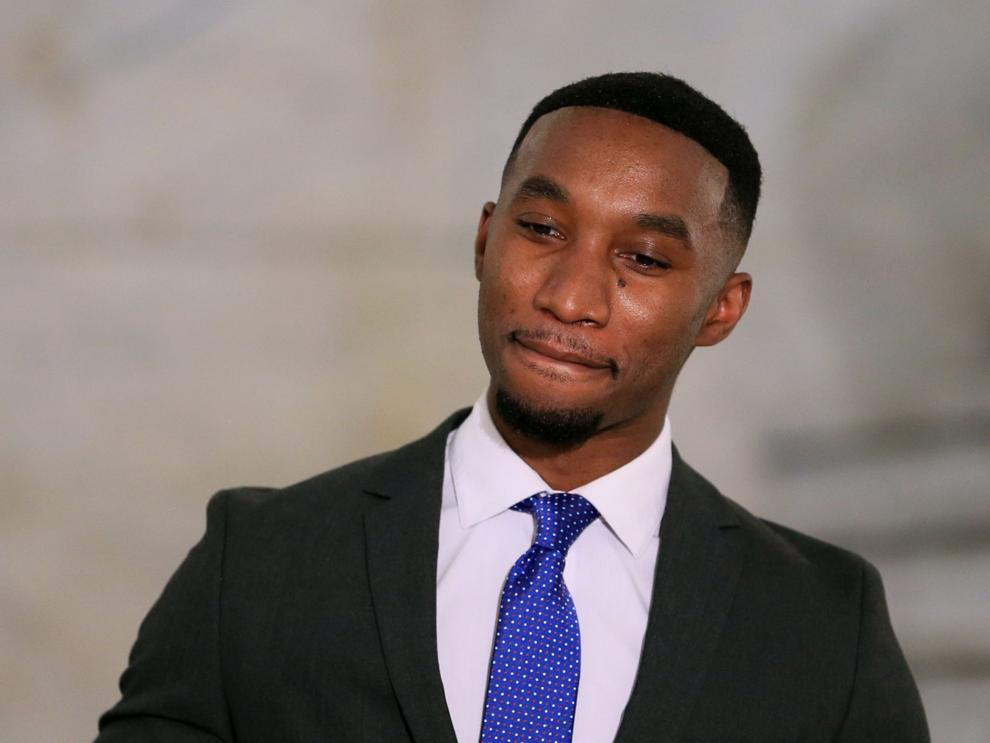 Adam Layne appointed Treasurer by Mayor-elect Tishaura Jones