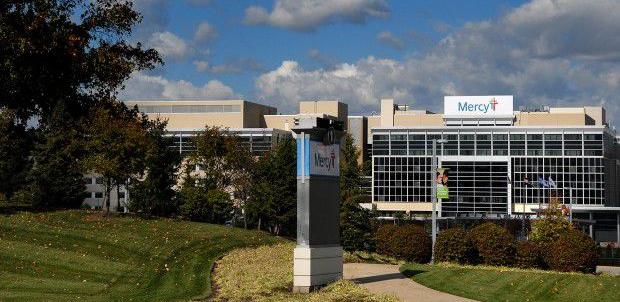 Mercy hospitals are easing restrictions on visitors.
Effective today, hospitalized patients may have one visitor. Those in the emergency room and those receiving outpatient care also can be accompanied by one person.
In March, Mercy was among the major health systems that mostly banned visitors, in an effort to protect staff, patients and local communities from the spread of the coronavirus. The restrictions announced in March meant that, with few exceptions, no visitors were allowed at Mercy Hospital St. Louis, in Creve Coeur; Mercy Hospital South, in St. Louis County; Mercy Hospital Jefferson, in Festus; Mercy Hospital Washington; and Mercy Hospital Lincoln, in Troy.
But Mercy announced Monday that restrictions were being eased. "Although Mercy still encourages limited visitation to keep unnecessary interaction at a minimum, Mercy Hospitals and Mercy Clinics in Jefferson, Lincoln, St. Louis and Washington are revising their visitation policies, as well as campus guidelines in certain areas," Mercy said in a news release.
New rules include: patients giving birth can have two visitors in the room, and so can pediatric patients hospitalized at a Mercy hospital; infusion patients can't have a visitor with them, except when coming for a consultation or followup appointment. Visitors must be at least 16 years old.
Earlier restrictions went into place because of the coronavirus, but Mercy announced it was relaxing them in most cases. However, patients who have tested positive for COVID-19, and those with test results pending, still can't have a visitor.
Anyone on the campus of a Mercy hospital or clinic must be screened for symptoms of COVID-19. That's the same screening the health care system has been doing all along: temperature checks and asking about symptoms such as sore throat, for example.
Co-workers, patients and visitors must wear masks. The cafeterias are open, but guests are asked to follow social-distancing guidelines and wear masks until they begin eating.
Mercy has spaced its furniture so people keep can keep a distance from each other, and the hospitals don't want people congregating in common areas.
Be the first to know
Get local news delivered to your inbox!