The St. Louis region has been stuck with nuclear waste ever since it helped give the United States the atomic bomb in the 1940s. But concern about the risks of radioactive contamination has spiked recently.
Activists and residents who live near contaminated sites, especially in north St. Louis County, have pressed for buyouts of their homes and sued for damages. They've protested on street corners and angrily confronted government officials at stormy public meetings. School leaders have sent warning letters to parents; parents have practiced evacuation drills with their children.
Much of the new awareness of the region's nuclear legacy can be attributed to a slow-burning underground trash fire in a Bridgeton dump that drew attention to the adjacent West Lake Landfill, where nuclear waste was dumped 43 years ago.
Fear, fueled by the popular perception of radiation risks and the slow response to the fire by landfill operator Republic Services and the Environmental Protection Agency, has stoked conflict and distrust.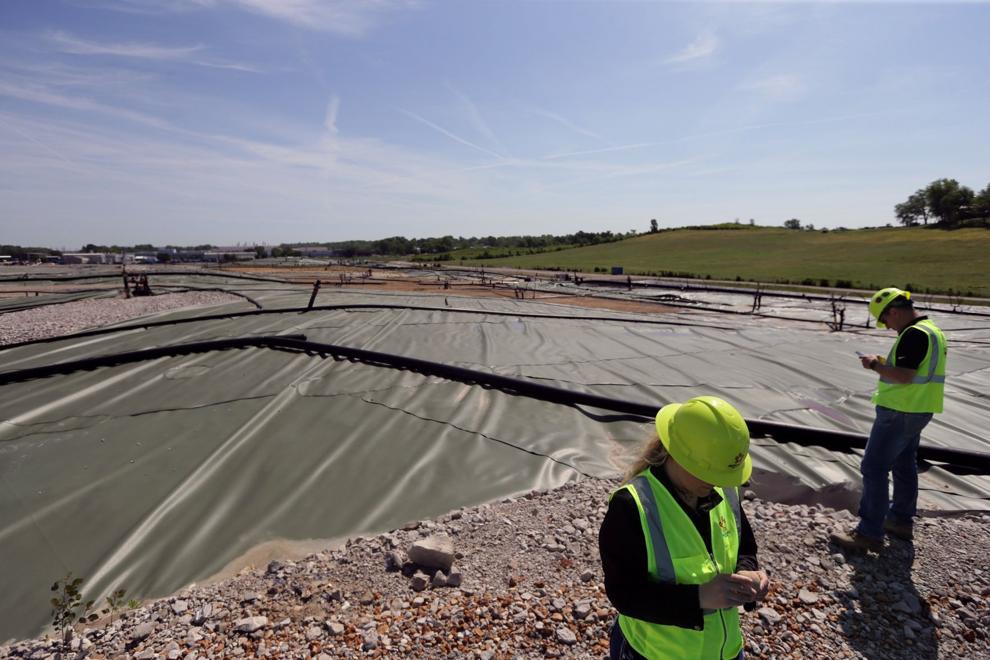 But that fear may be overblown and even misplaced, say experts on radiation who have reviewed radiation measurements at the sites and were interviewed by the Post-Dispatch.
The waste emits only tiny amounts of the gamma rays that can penetrate all but the most dense material, including the human body. Instead, almost all of the radiation released by the waste comes in the form of alpha particles, radiation that can't pierce the skin and needs to get inside the body to do damage.
Asked to review measurements of radionuclides in the West Lake Landfill and Coldwater Creek gathered by regulators, Sasa Mutic, the director of radiation oncology physics at Washington University School of Medicine, indicated the risks from exposure are akin to driving a car.
"All of this would be well within what we give people for medical procedures," Mutic said. "At this level, there are many other things that are much riskier."
After years of testing, the highest concentration of contamination the EPA has detected near the surface of West Lake would require ingesting over an ounce to deliver the same radiation dose as a whole-body CT scan, according to dose calculations from the International Commission on Radiological Protection and reviewed by experts. The dose from a whole-body CT scan, according to the National Research Council, a nonprofit institution that produces reports reflecting the scientific community's views, would be expected to cause a 1 in 1,000 risk of cancer.
The council puts the lifetime cancer risk from all sources at 42 in 100.
But the highest radionuclide concentrations in West Lake are not the norm, and many of the higher readings are dozens of feet underground. With most dirt at West Lake, it would take ingesting at least a quarter-pound, if not more, to deliver a CT scan's worth of radiation, according to EPA estimates of average concentrations.
The highest concentrations aren't even in the portion of West Lake closest to the underground Bridgeton Landfill fire. They're across a service road, separated from the burning landfill.
Still, Ed Smith, who follows nuclear waste for the Missouri Coalition for the Environment, says the risk is too great that contaminants will someday be spread into the community. The nearby Missouri River could overtop levees, a tornado could blow through or the Bridgeton Landfill fire could reach West Lake. And unlike medical procedures, living next to a radiation source is not a choice residents knew they were making, he said.
"There are two ways radioactivity is going to be removed from this site: through planned removal or Mother Nature," Smith said.
The EPA looked at the risk to on-site or nearby workers, assuming nothing is ever done to cap the site or remove the radioactive waste. Those hypothetical workers would spend a lifetime close to the waste, "which I would say is a much stronger driver of risk," said Tom Mahler, a nuclear engineer with the EPA's Superfund program. A disaster could move waste off site, but it would be cleaned up and people wouldn't spend year after year working near it, he said.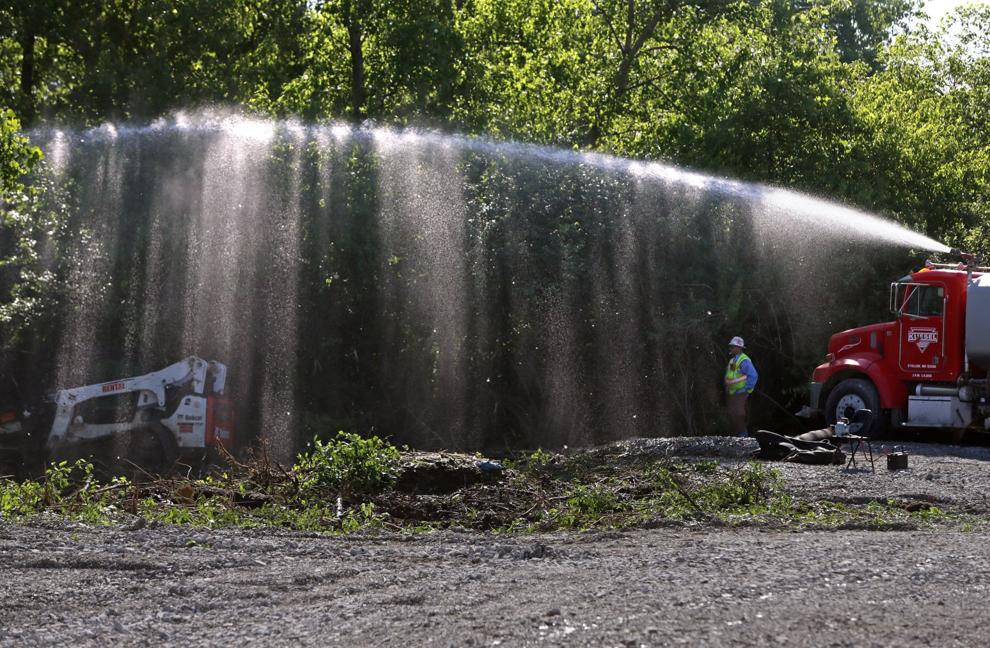 While the EPA has ordered more work to try to keep the Bridgeton Landfill fire from ever reaching West Lake, Mahler said he believes "it's extremely unlikely that something would move off site even if that event would occur."
If the fire does reach the landfill, EPA sees a bigger risk to on-site workers from radon exposure, produced as the uranium processing waste decays. Even then, it's not as dangerous as indoor radon exposure.
"Assuming we're not growing plants out of it, I would say the main problem is the radon escaping out of the soil," said David Simpson, a health physicist and professor at Bloomsburg University of Pennsylvania. "The dilution factor when it decays out into the open is going to be tremendous. What you don't want to do is build a house over it."
The levels of contamination are far higher than EPA regulations allow, but experts say those regulations are conservative, with levels set low enough to allow for future residential use.
"The only way they'd be dangerous to a person is if they were somehow ingested in large quantities," Mary Lou Dunzik-Gougar, an associate professor of nuclear engineering and a research scientist at the Idaho National Laboratory, said in an email after reviewing West Lake radionuclide measurements. "So, the question is whether or not these radionuclides could somehow get into the water or air and then be ingested to a large extent, which is unlikely because you'd need to ingest quite a lot. It's really a matter of cleanup to meet regulatory requirements."
'Well-understood' risk
Radiation is among the easiest carcinogens to detect, scientists say.
"There is nothing you can measure as easily as a radioactive contaminant," said Dr. Henry Royal, associate director of nuclear medicine at Washington University School of Medicine. "It's both a blessing and a curse."
He calls radiation a "relatively weak" carcinogen compared to other chemicals. The fear it induces is often more damaging.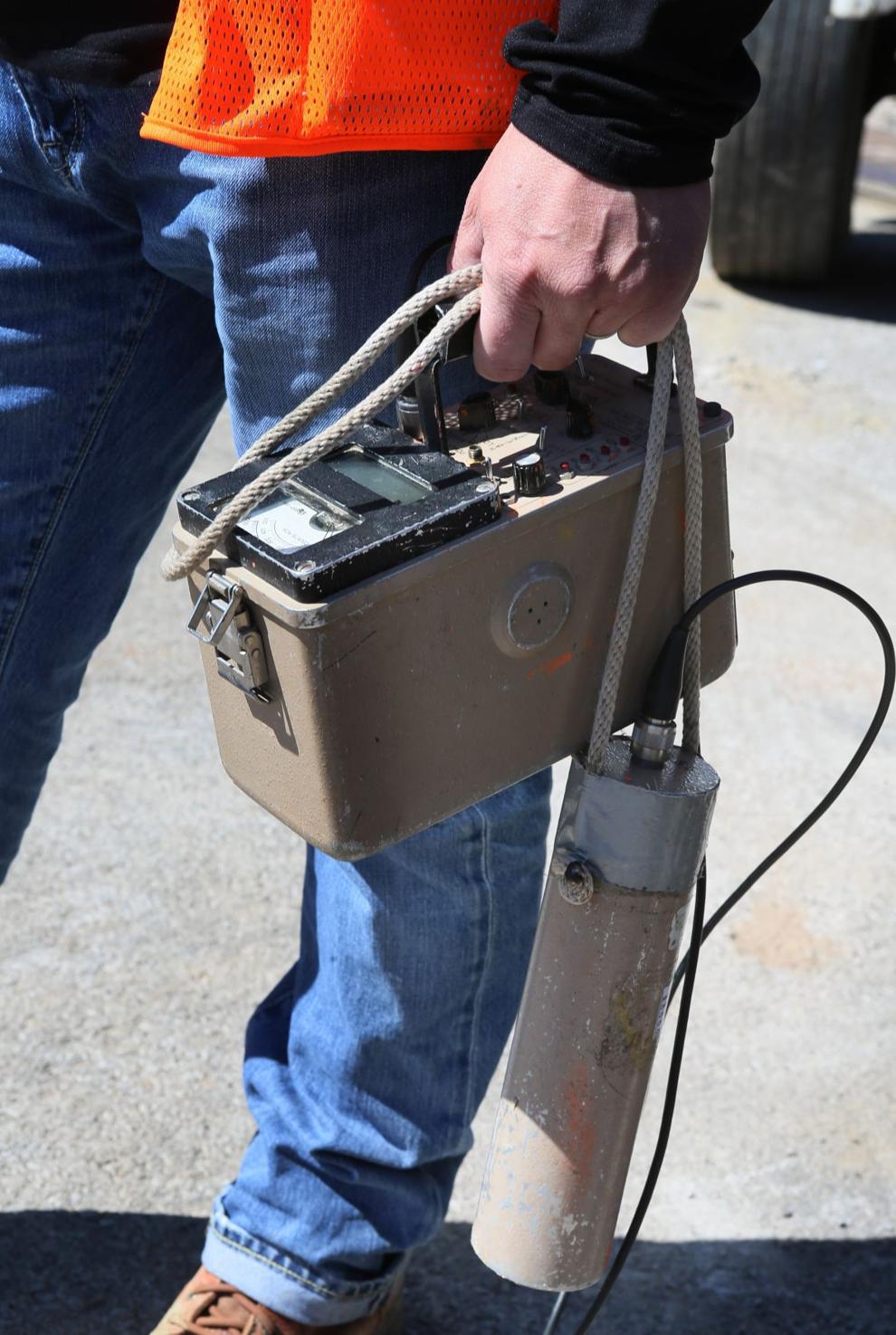 "In any event involving radiation, the biggest effect that we can measure is the psychosocial effects," said Royal, who studied health effects from Chernobyl, the 1986 nuclear plant accident, for the International Atomic Energy Agency.
That's not to say radiation doesn't cause cancer — it does. But the risk is lower than most people think.
"There's no threshold for radiation effects," Mutic said. "Some radiation effects will happen at very low levels, but the likelihood of those happening are extremely low."
Much of the basis for our knowledge of radiation effects comes from studying survivors of the atomic bombs the U.S. dropped in 1945 on Hiroshima and Nagasaki in Japan.
Continuing studies of the survivors indicate the number of cancers due to radiation made up about 11 percent of the total number of cancers. Other adverse health impacts, including cardiovascular disease and immune system deterioration, were also observed. Leukemia cases nearly doubled, although only 204 of more than 49,000 survivors were diagnosed with it.
Radiation doses are usually expressed in millirem or millisieverts. The average American typically receives about 320 millirem of natural radiation, or 3.2 millisieverts, annually.
The atomic bomb survivors, on average, received about 120 millisieverts of radiation, or 12,000 millirem, Royal said. That's about 12 CT scans all at once.
Natural radiation doses change depending on where you live. Brick homes emit more radiation, and in Denver, people receive about 50 more millirem of cosmic radiation per year than people who live at sea level.
Higher cancer rates, however, are hard to detect.
"There's so many other compounding factors that you really can't come up with good statistics for it," said Simpson, the health physicist. "The risk is small enough that it's really lost down in the statistics."
The National Research Council's lifetime risk model estimates that one person in 1,000 would be expected to develop cancer if he or she were exposed to an additional 1,000 millirem, or 10 millisieverts, of radiation, about as much as a whole-body CT scan.
At the West Lake Landfill and Coldwater Creek, the contaminants are made up of uranium decay products: thorium and radium mostly, which decay into shorter-lived radon and other elements.
The concentrations of those materials in the West Lake Landfill are measured in picocuries. When doctors use radioactive elements in tests or treatment, "the unit we use is millicuries," Royal said. Even the most contaminated portions near the surface of West Lake contain only about 30,000 picocuries per gram of thorium, or 0.00003 millicuries. The concentrations of radium and uranium are lower still.
"We're talking about really, really small amounts of radioactive material," Royal said.
Coldwater Creek
The highest concentrations the Army Corps of Engineers has located are on the properties near Lambert-St. Louis International Airport and Latty Avenue that served as the original storage location for the region's radioactive waste. The most the corps has found is about 38,000 picocuries per gram of radioactive thorium.
Those original storage locations have been cleaned up, but a private research organization says it recently found a spot that contains about 11,000 picocuries per gram of radioactive thorium.
The corps says it was aware of that spot but that it's inaccessible; the public would have to dig underneath railroad tracks to get to it.
Even the highest current levels of radioactive contamination, however, shouldn't cause too much concern, said Jonathan Rankins, a health physicist for the corps' Formerly Utilized Sites Remedial Action Program, or FUSRAP.
"It's still an extremely small number," Rankins said. "You'd still need to spend some time there or eat a lot of vegetation."
He added: "There's nothing even close to that in the creek or along the creek."
Still, the corps is meticulously measuring and removing dirt along the creek, including the adjacent parks and private property, to cut levels down to 5 picocuries per gram on the surface and 15 picocuries per gram below the surface.
FUSRAP's cleanup goals are based on a 40-year-old uranium mill tailings cleanup law, not "a modern-day cancer risk assessment," Rankins said.
In other words, the cleanup standards require remediation even at levels that Rankins says are not dangerous. People's perceptions of the risk, he worries, are doing more damage than the contamination could.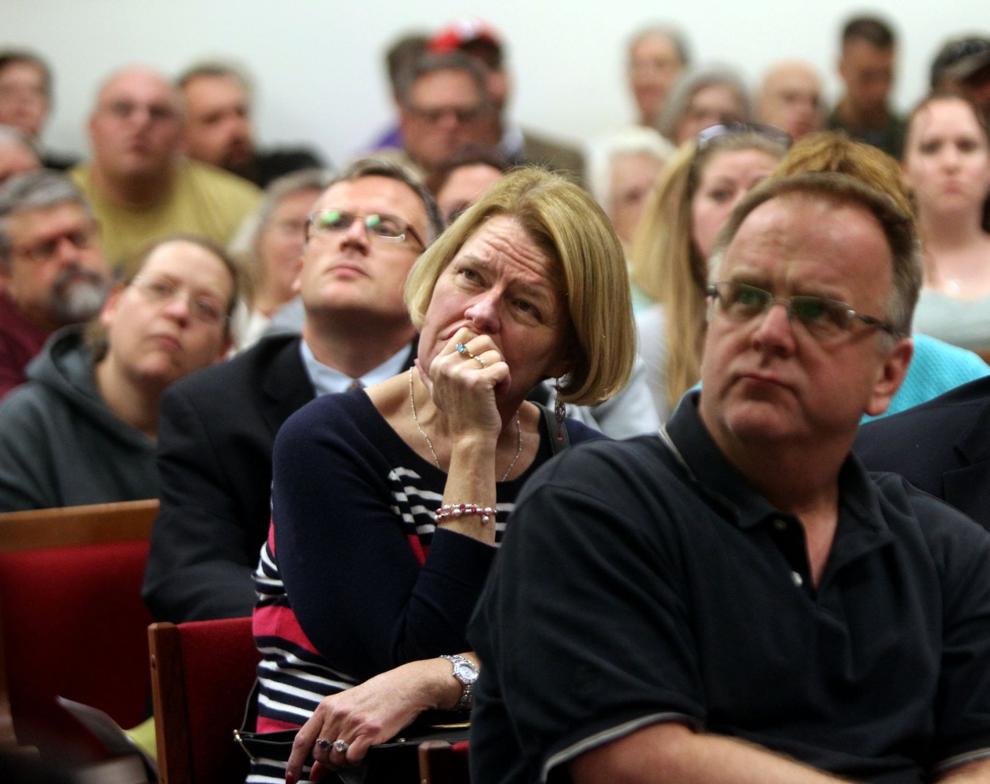 "I worry the stress that this has caused is doing more harm than good," he said. "I don't want to be an alarmist that causes other unintended consequences."
The past is a different story, Rankins admits. No one knows what the levels in Coldwater Creek were 60 years ago, when the north St. Louis County suburbs were developing along the waterway while radionuclides leached into it from the storage sites near the airport. Radionuclide levels in the creek likely peaked between 1950 and 1965, he said, and people could have been exposed.
The Agency for Toxic Substances and Disease Registry is investigating the historic contamination levels, and any health problems they may have caused.
"They historically were higher," Rankins said. "They just have been washed out over time."
Exposure pathway
There's far less, if any, evidence of direct radiation exposure from West Lake, which is fenced off and intensely monitored.
It's not for lack of trying. Scientists whose studies have been funded by environmental activist Kay Drey have done their own sampling around the perimeter of the landfill but have been unable to find anything much higher than background. The Missouri Department of Natural Resources releases weekly air-monitoring reports and hasn't reported detectable radiation, nor has EPA monitoring picked up radiation off site.
The smoldering Bridgeton Landfill, on the other hand, has released measurable toxins into the air, although they weren't radioactive. Air monitoring has shown levels of benzene, sulfur dioxide and hydrogen sulfide have at times exceeded regulatory guidelines. Readings have mostly fallen below regulatory levels of concern since 2013, after Republic Services installed equipment to flare off gasses and treat contaminated liquid.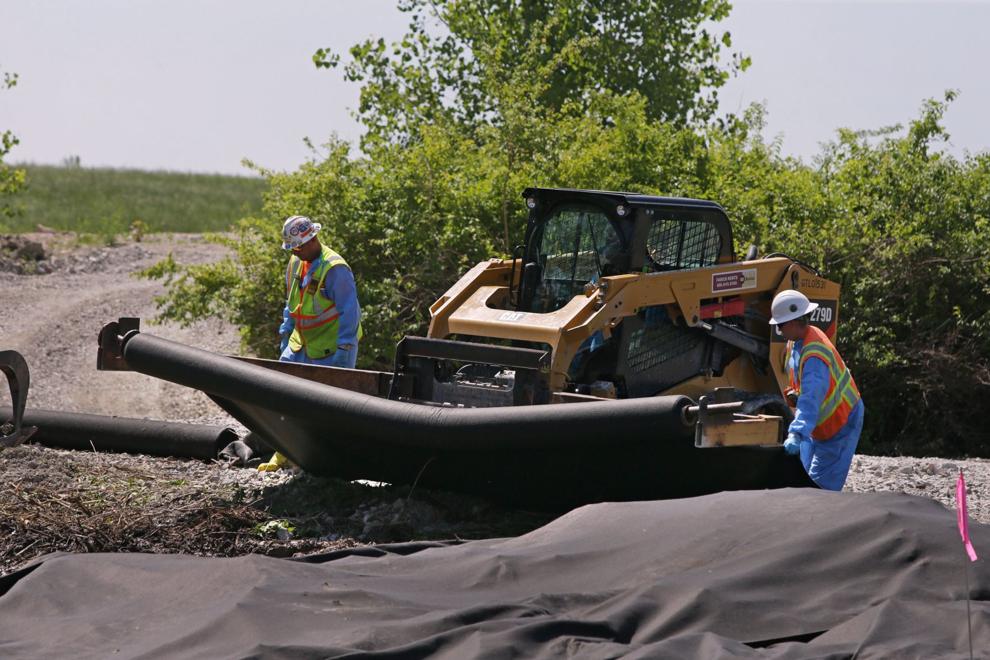 Missouri Attorney General Chris Koster's office released studies last year indicating offsite trees absorbed radioactive material from the landfill. But the studies only indicated some trees had higher than background levels and didn't quantify by how much. The EPA has criticized the methodology and dismissed the studies.
Radium has been found in the groundwater beneath the landfill, but the levels are low enough that someone would have to drink more than 1,000 gallons to be exposed to as much radiation as the average American gets annually from radon.
Along Coldwater Creek, which passes through residential neighborhoods in St. Ann, Florissant and Hazelwood, some former residents have documented what they believe is a pattern in the incidence of cancer among those who grew up in the area. The Missouri Department of Health and Senior Services added validity to some of those theories with a 2014 report that found higher rates of cancer in the ZIP codes around Coldwater Creek and the West Lake Landfill.
Dr. Adetunji Toriola, a cancer researcher at Washington University, said higher rates of leukemia warrant further research, but it's too early to say what is causing the cancer or whether there is a cancer cluster — a statistically higher level of cancers caused by an environmental contaminant.
Many have pointed to a number of reported cases of rare appendix cancer, but those didn't show up in the state data. Some argue those data don't include people who grew up and moved away.
Toriola said bone and thyroid cancers, in addition to leukemia, would be expected due to radiation exposure. But bone and thyroid cancers weren't statistically higher, and appendix cancer "is not a typical radiation-related cancer," he said.
However, high rates of other risk factors associated with cancer — obesity, smoking, poor diets or exposure to other chemicals — can increase cancer risk from radiation exposure, Toriola said. "The level that is required to cause cancer may be lower than in an otherwise healthy individual."
'The first bogeyman'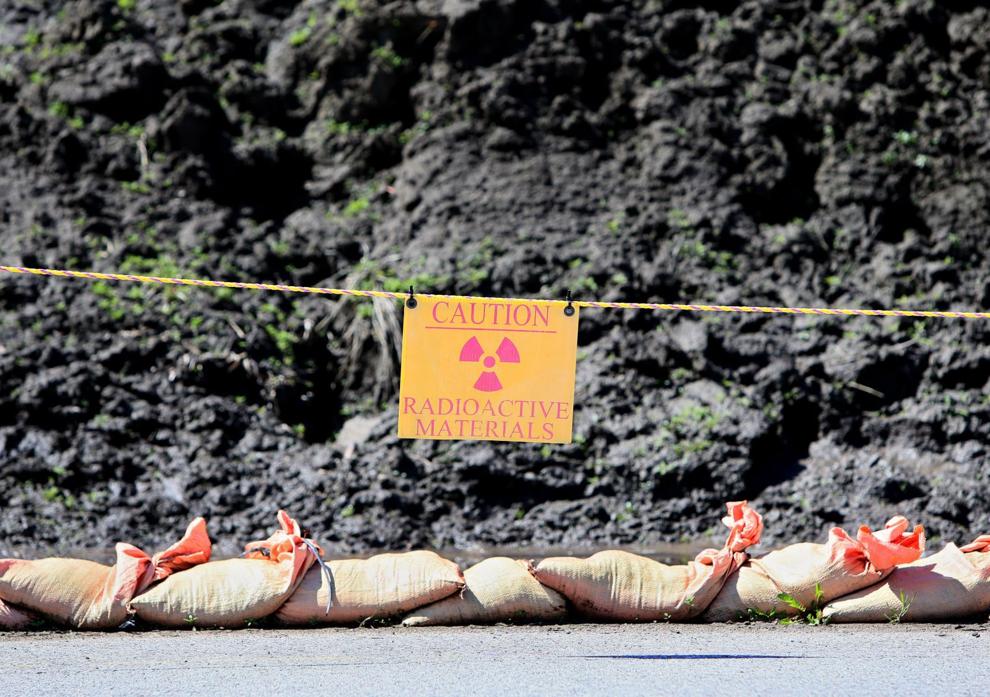 A paper published in the medical journal Clinical Oncology recently pondered how the "scientific facts around the real risks" of low-dose radiation became "occluded by science fiction."
"We have 70 years of data from the atomic bomb cohorts and 30 years of data from Chernobyl," wrote the authors, Paul Symonds, a cancer researcher at the University of Leicester, and Geraldine Thomas of the department of surgery and cancer at Imperial College London. "Surely we should now be able to interpret that data with enough confidence to say that the popular beliefs around radiation risk are incorrect — the scientific data tell a totally different story."
David Ropeik, who consulted for the EPA at West Lake on risk perception and is an instructor at the Harvard Extension school, said people's fear of radiation is deeply rooted.
"Radiation was the first bogeyman for modern environmentalism," he said. "We were all freaked by the bomb and the testing and the 'Godzilla' movies. It's burned into our brains."
But inflating the risk of radiation can actually lead to poor health outcomes, Royal warned.
"It makes people focus on that as the cause of any of their illnesses," he said. "And one of the things that hopefully sounds logical is that in order to truly treat an illness you have to treat the true cause of it."
Helping families reduce radon buildup in their homes would cut radiation exposure on a much wider scale, Royal said. The EPA estimates lung cancer from naturally occurring radon in basements kills 20,000 people each year.
"If the goal was to protect people from small radiation doses, we could do it much more responsibly and much more effectively by sponsoring radon-mitigation programs in people's homes," Royal said.