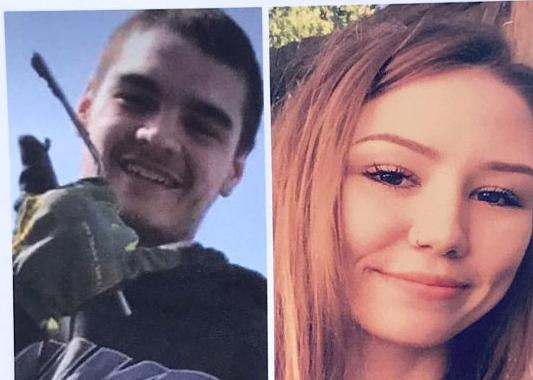 PORTAGE DES SIOUX • A man and woman who drowned after apparently driving into floodwaters have been identified as a missing Hazelwood man and woman.
The bodies of John Reinhardt, 20, and Caitlin Frangel, 19, were discovered in a car around 4 a.m. Friday and recovered by the Missouri Highway Patrol, according to Trooper Dallas Thompson.
There was no sign of foul play at the scene near 1550 Harbor Drive in Portage Des Sioux, officials said.
The two died of drowning, according to autopsies performed Friday, Thompson said. Toxicology results are pending.
Hazelwood Police had been investigating the disappearance of the man and woman since they were reported missing on May 14.