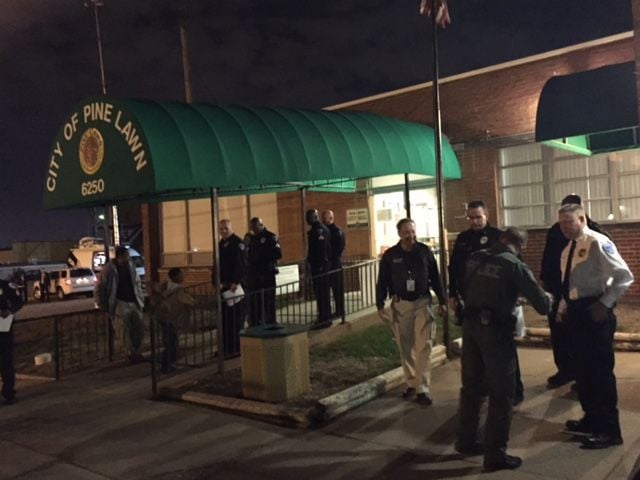 The Pine Lawn Municipal Court assessed improper fees, had missing and incomplete records and likely owes the state more than $400,000 for drawing too much of its general revenue from traffic fines, according to a report Tuesday from Missouri Auditor Nicole Galloway.
The auditor's office gave the court in the north St. Louis County city a rating of "poor," the lowest of four possible ratings.
Perhaps most troubling for the struggling community was the auditor's finding that the city probably owes more than $400,000 to the state Department of Revenue, an amount equal to 15 percent of the city's operating revenue in 2015.
According to the auditor, in calculating its general revenue, Pine Lawn improperly included more than $1 million in revenue from restricted funds, such as capital improvements or storm water funds. Because of that, the more than $1.2 million the city collected from traffic violation fines accounted for 46 percent of its general revenue, exceeding the 30 percent allowed at the time under state law.
The city said it was not in a position to confirm that $400,000 was owed to the state. Aside from that, it accepted all of the auditor's findings and said it had implemented or would develop procedures to address all the auditor's findings.
Other problems identified by auditors included:
• Records weren't maintained in an "accurate, complete and organized manner," and some files were missing records such as tickets or warrants.
• 640 tickets for municipal violations were unaccounted for during a one-year period. The city wasn't able to produce most missing tickets requested by auditors.
• Police collected $14,000 in $10 bail processing fees, which is not allowed under state law.
• The court didn't have proper procedures to make sure that electronic payments were deposited, resulting in more than $15,000 in bail payments that weren't deposited into a city account.
• The court had inadequate procedures for following up on outstanding checks.
• The court didn't keep adequate records to support the 2014 vehicle stop data it provided the attorney general's office.
"The issues my team found in Pine Lawn, including missing tickets and improper fees, directly affect citizens' trust in government," Galloway said in a statement. "I've made a series of recommendations in the audit report to improve services and, hopefully, help rebuild that trust."
To save money, the city disbanded its police department in March and contracted with the North County Police Cooperative.
Mayor Terry Epps declined to comment and referred a reporter to the city attorney, who couldn't immediately be reached.
A call to city prosecutor Anthony Gray was not returned.
The city's court also was audited in 2011 by then-auditor Tom Schweich, and was given a rating of "fair," the second-lowest rating available.