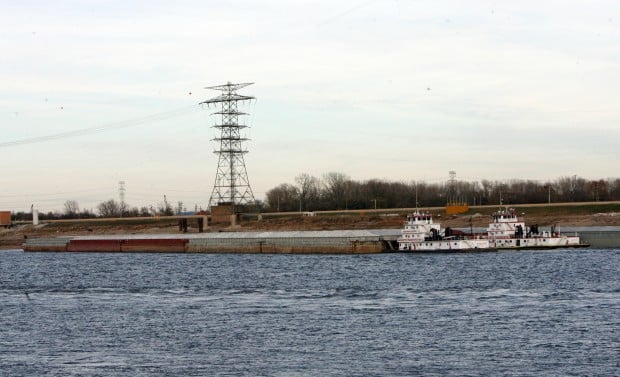 ST. LOUIS • More than 12.7 million pounds of toxic chemicals, such as nitrates, arsenic, benzene and mercury were dumped into the Mississippi River in 2010, according to a report released Thursday by the advocacy group Environment Missouri.
Only the Ohio River, with 32 million pounds, received more toxic discharge in 2010, according to the report based on data from the U.S. Environmental Protection Agency.
The Missouri River ranked seventh with nearly 5 million pounds of dumped toxins.
"Missouri's waterways are a polluter's paradise right now," said Sarah MacFarland, state field associate for Environment Missouri. "These toxic chemicals end up contaminating our drinking water and are absorbed by the fish that we eat."
The environmental group called on the government to improve enforcement of the Clean Water Act in an event held Thursday at Tower Grove Park.
"We need clean water now," MacFarland said.
Some of the toxins are known to cause cancer, reproductive disorders and developmental delays.
Environment Missouri also used the 2010 EPA data to determine the facility that dumped the most toxins in each state. Topping the list in Missouri was the Tyson Foods plant in Sedalia, which released 410,724 pounds into Little Muddy Creek. Tyson also came in at No. 1 in Illinois, where its plant in Joslin discharged 3.3 million pounds of chemicals into Rock River in the northwest part of the state, according to the group's calculations.
March 22 marks World Water Day, a United Nations-sponsored campaign to raise awareness of clean drinking water, drought, sanitation and other water issues.
The theme of this year's campaign is the connection between water and food security. Famine and malnourishment are more common in areas of the world experiencing drought, floods or unsafe water.
About 11 percent of the world's population does not have access to clean drinking water. More than one-third of the population does not use toilets or other sanitation facilities, including 626 million people in India who defecate in waterways and soil.
The U.S. Centers for Disease Control and Prevention works globally through its Water, Sanitation and Hygiene — or WASH — program to improve access to safe water. Unsanitary conditions and unsafe drinking water can lead to cholera, hepatitis and typhoid fever, among other illnesses.