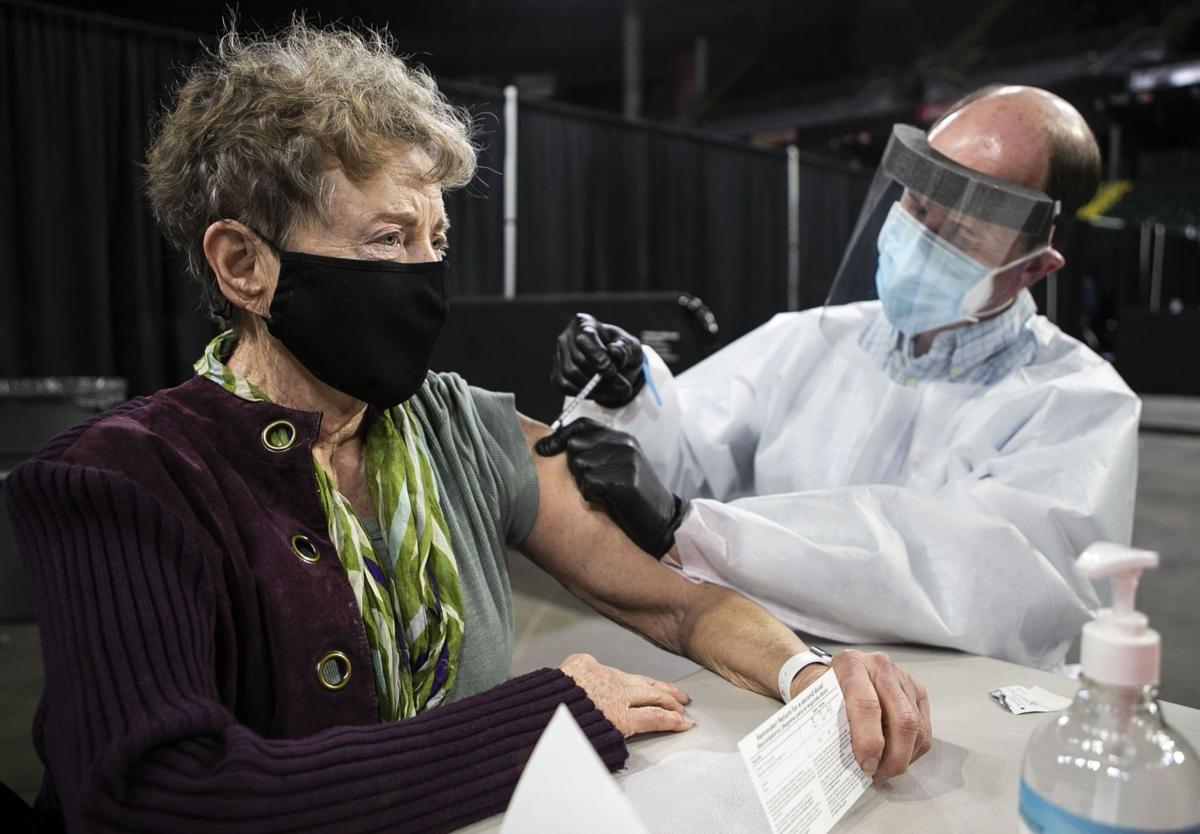 ST. LOUIS — Missouri's rate of COVID-19 cases on Friday fell to the lowest level since summer, and St. Louis County officials reported that they expect steadier vaccine shipments in the coming weeks.
Missouri reported 884 new cases of COVID-19 on Friday, bringing the seven-day average to 809, the lowest level since mid-July, according to a Post-Dispatch analysis.
St. Louis County officials earlier this week reported that they were receiving unpredictable vaccine shipments, making it difficult to plan vaccinations. County Executive Sam Page said during a briefing Friday that the state has now agreed to send the county 3,000 weekly doses of COVID-19 vaccines, clearing up confusion between the state and area hospitals.
"Over the past couple of days we have gotten more clarity," Page said.
The doses are expected to come through direct allocations, said health department spokesman Christopher Ave, but the county could also continue to receive some additional doses redistributed from hospitals. The weekly number may also increase as the state's overall supply ramps up.
Case numbers in the St. Louis region and across the state have fallen markedly since a peak in late 2020, prompting some local leaders to relax restrictions. Health experts have said the numbers are encouraging, while cautioning that the virus is still spreading in the community.
Tim Wiemken, associate professor at Saint Louis University's School of Medicine, said recent numbers have been promising, though the region could see another uptick in cases in the spring if vaccinations prompt residents to take fewer precautions. New coronavirus variants could also increase infections.
On Thursday, Illinois reported in Rock Island the state's first confirmed case of the coronavirus variant that was identified in South Africa. Illinois has also reported 22 cases of the variant first identified in the United Kingdom.
Missouri reported one case of the U.K. variant on Feb. 6 in Marion County. No more variant cases had been identified as of Friday afternoon, according to the Department of Health and Senior Services.
Health officials have cautioned, though, that only a small portion of all COVID-19 test samples are screened for variants.
"Where there's one, there's many," Wiemken said.
Missouri reported on Friday that 595,368 people have received at least a first dose of vaccine, or 9.7% of the population. And 3.4%, or 206,088 people, have received a second dose.
Illinois reported that 10% of residents have received a first dose of vaccine, and 2.9%, or 374,722 people, have received two doses.
Illinois reported 2,598 new cases of COVID-19 on Friday, down from 2,838 the day before. The seven-day average of new cases fell to 2,459, the lowest level since October, according to a Post-Dispatch analysis.
The Metro East region — including Madison, St. Clair, Bond, Clinton, Monroe, Randolph and Washington counties — had a reported positivity rate of 5.6% on Friday, indicating that around 1 in 20 of the region's COVID-19 tests in the past week have returned positive.
The St. Louis Metropolitan Pandemic Task Force reported a total of 351 confirmed coronavirus patients across area BJC HealthCare, Mercy, SSM Health and St. Luke's Hospital facilities — down from 367 the day before. That is compared to a peak of 962 on Dec. 1
Local hospitals are operating at 81% of bed capacity, based on staffing, and 85% of intensive care unit bed capacity. Task force data lags two days.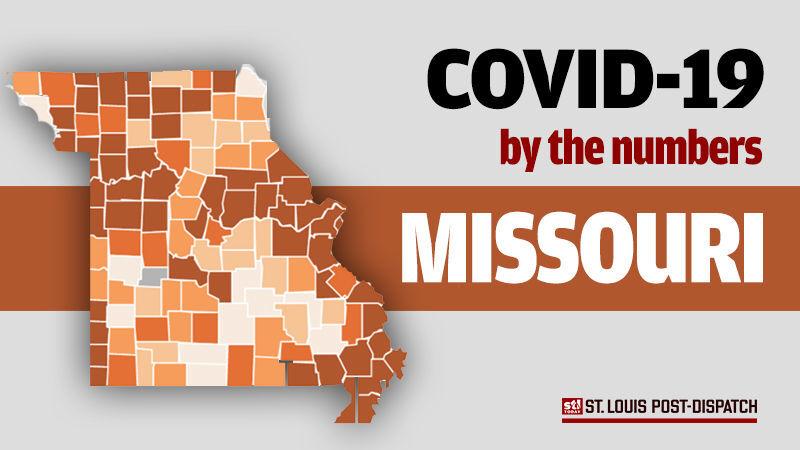 NOTE: Missouri updated its data dashboard on Sept. 28 to delete duplicate cases. This resulted in a decrease of total cases which caused the daily count to reflect a negative number.
Note from St. Louis Metropolitan Pandemic Task Force regarding the numbers for July 20: There was a delay in reporting some test results leading to the increase in reported hospital admissions.
Note from Missouri Department of Health and Senior Services: Note: Due to an abrupt change in data measures and the reporting platform issued by the White House on Monday, July 13, and effective Wednesday, July 15, Missouri Hospital Association (MHA) and the State of Missouri were unable to access hospitalization data during the transition. .